White Fur and Ottaviani Bijoux, a perfect mix of bon ton style!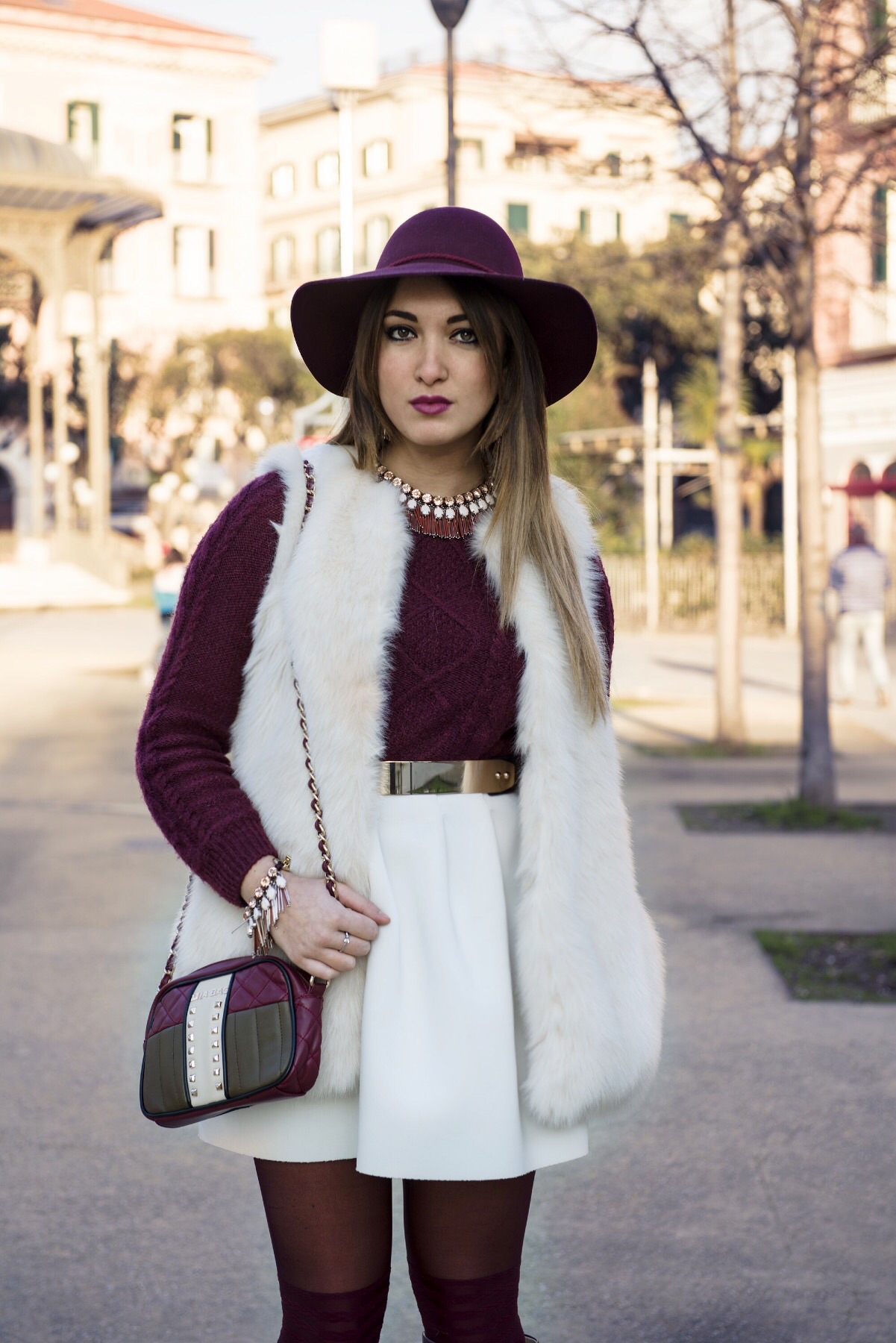 OTTAVIANI necklace and bracelet, MIA BAG bag H&M hat and sweater, ZARA shoes.

Quante di voi sono andate in fissa per il gilet di pelliccia questo inverno?? Io decisamente si, infatti non ho resistito ad acquistare questo bianco di Zara!  🙂 L'ho abbinato a capi dello stesso colore mixati con altri bordeaux in modo da creare un outfit perfetto per la mia nuova parure Ottaviani, composta da orecchini, collana e bracciale! Un cappello a falda larga per aggiungere quel tocco glam che non guasta mai e via..!  Non vedo l'ora che passi questo freddo per indossare i mio amato gilet più di frequente e sbizzarrirmi nel creare look di diverso stile. Voi invece, come lo abbinereste?