L'Erbolario for my skin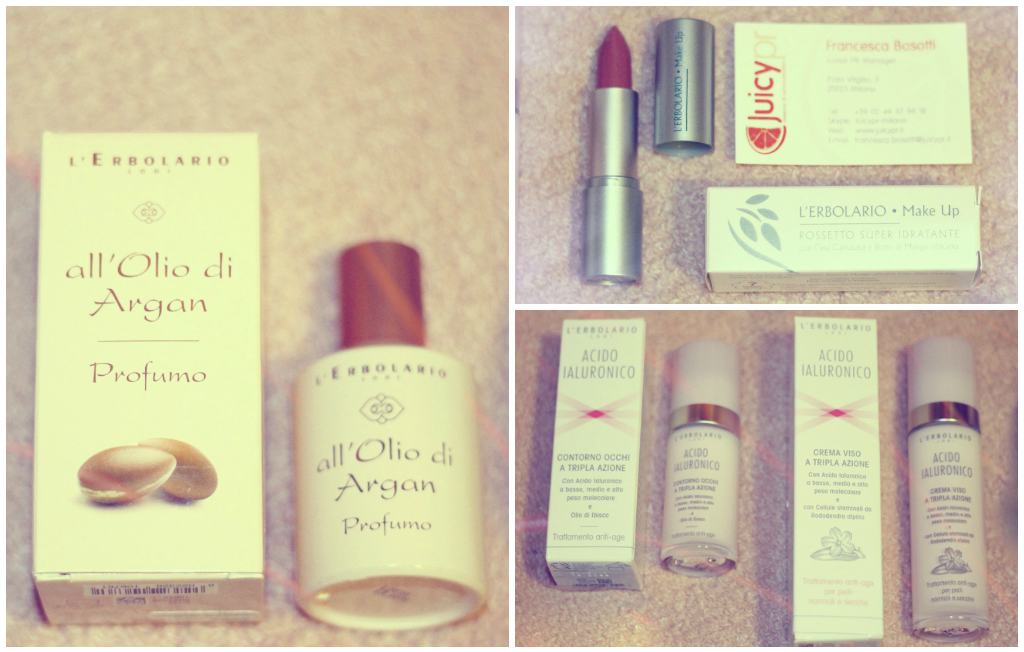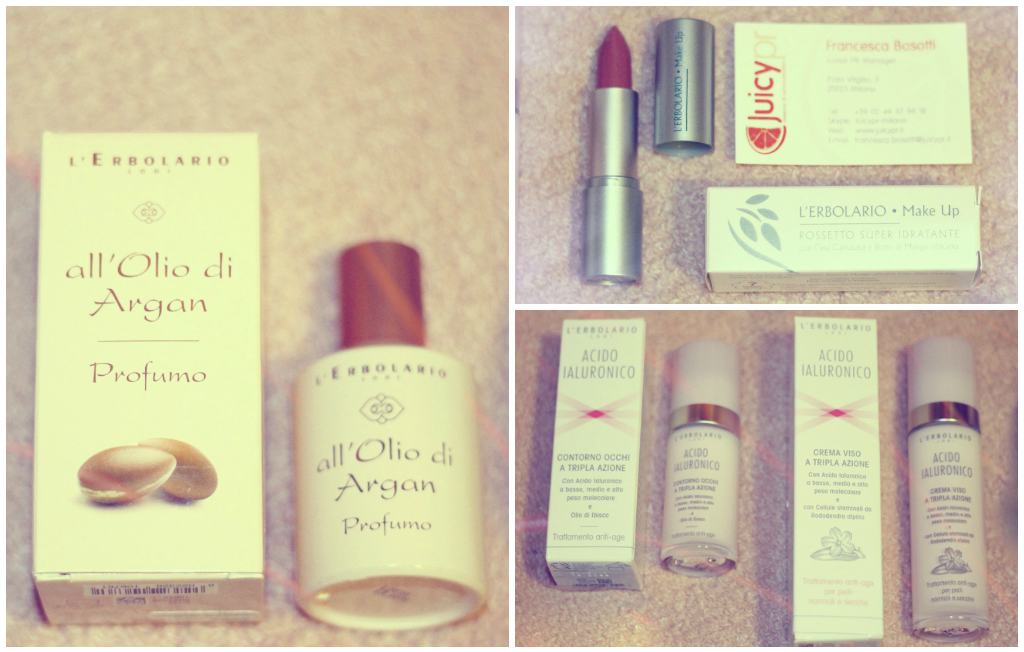 IT – Poco più di un mesetto fa ho ricevuto alcuni prodotti Uriage e L'Erbolario. Durante questo periodo di tempo ho avuto modo di testarli ed oggi sono qui a parlarvene. Vi spiegherò brevemente le proprietà di ogni singolo cosmetico in questione aggiungendo qualche mia impressione.
EN – Just over a month ago I received some products Uriage and Erbolario. During this period of time I got to test them and I'm here today to tell you about it. I will explain briefly the properties of every single cosmetic, adding some of my impression.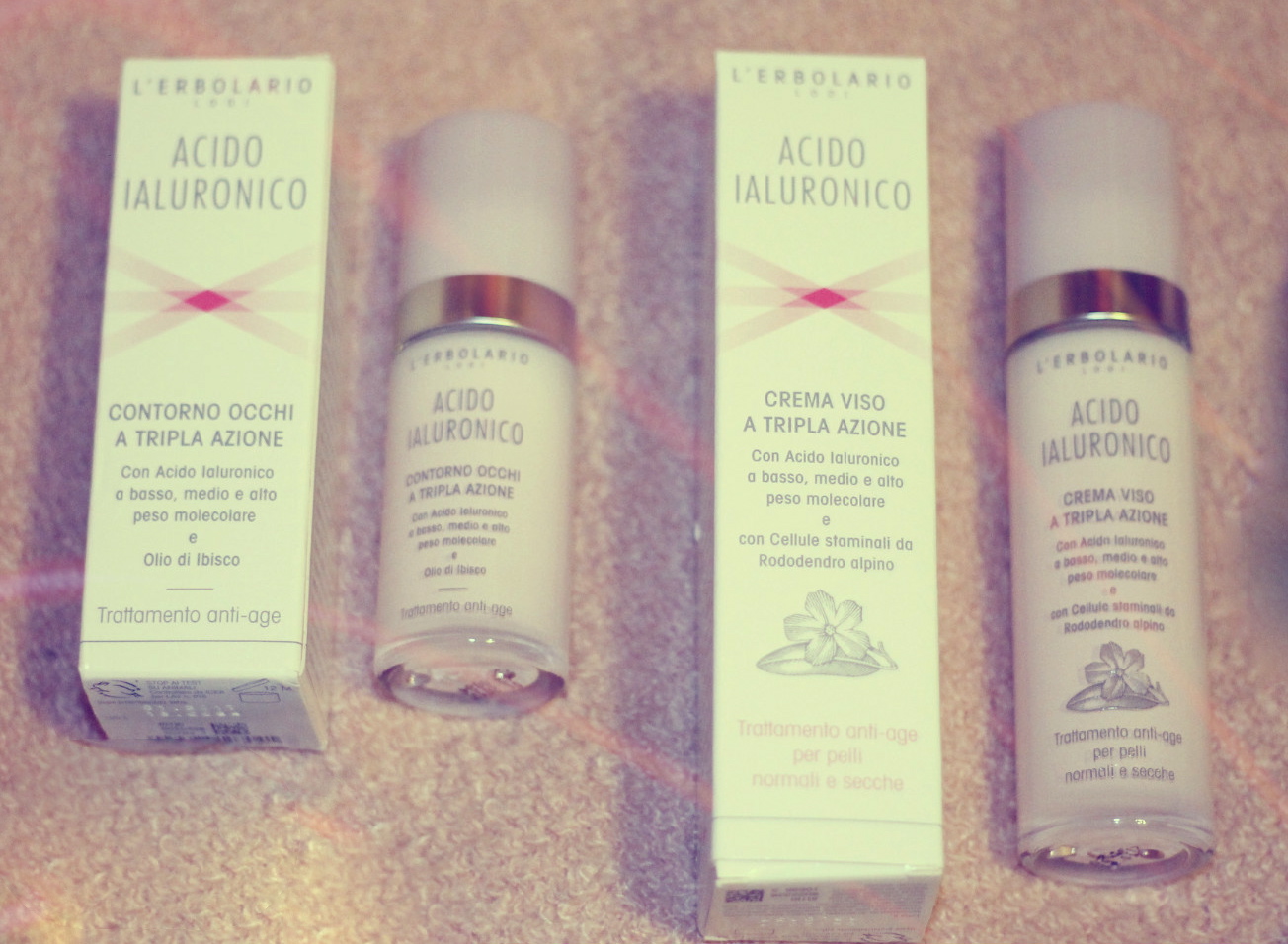 IT – Il set all'ACIDO IALURONICO de L'Erbolario è composto da crema viso e contorno occhi a tripla azione. Quando ho letto acido ialuronico sono stata scettica per qualche minuto perchè so che è un trattamento molto forte. Sul fondo della confezione, infatti, c'è scritto "trattamento anti-age", ma dopo aver letto bene la descrizione del prodotto ed essermi informata su internet ho deciso di provarlo. Infondo tra pochi mesi compirò 25 anni e credo che questa sia un'età giusta per iniziare a prevenire i primi segni di espressione. Oramai è un mesetto che  sto usando queste creme e devo dire che trovo la mia pelle molto più compatta.
EN – The set of HYALURONIC ACID by L'Erbolario is made up of face and eye cream with triple action. When I read hyaluronic acid have been skeptical for a few minutes because I know that is a very strong treatment. On the bottom of the pack, in fact, it says "anti-aging", but after reading the description of the product well and myself informed through internet I decided to try it. In a few months I will do 25 years and I think this is a right age to start to prevent the first signs of expression. It is now a month that I'm using these creams and I must say that I find my skin much more compact.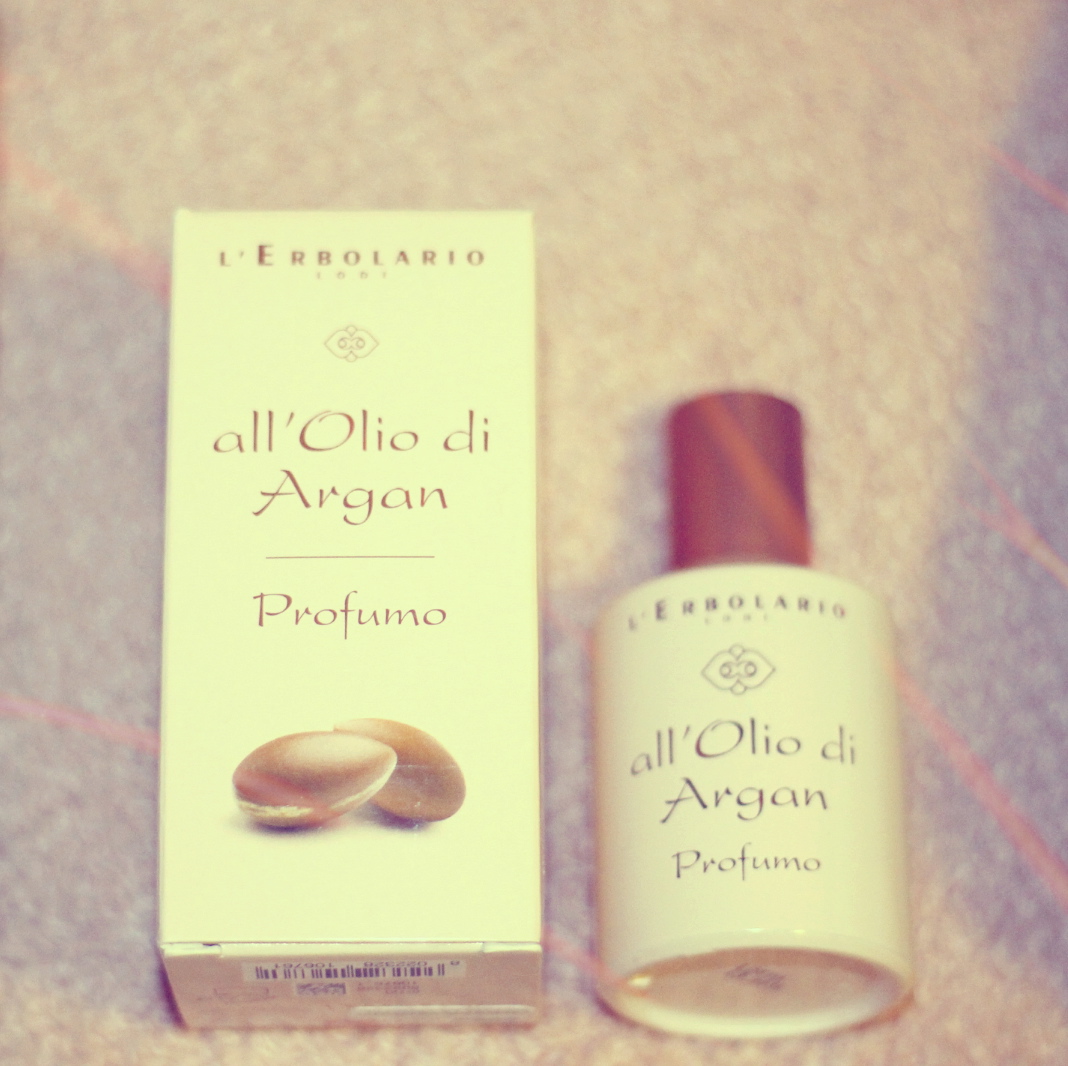 IT – Il profumo all'OLIO DI ARGAN de L'Erbolario ha una fragranza dolce, merito di vaniglia, nocciola ed argan. Il suo flacone non ha un'aspetto particolare, ma essendo da 50ml è molto pratico da portare in borsa. Io non sono un'amante dei profumi dolci, ma devo ammettere che questo mi piace molto. L'unica nota "negativa" che posso trovare (ma vale un po per i profumi in generale) è che la sua durata non è tantissima, tempo qualche ora che ne serve un nuovo spruzzo.
EN – The perfume with ARGAN OIL by L'Erbolario has a sweet fragrance, about vanilla, hazelnut and argan. Its bottle hasn't an aspect particular, but being 50ml is very convenient to carry in your purse. I'm not a lover of sweet fragrances, but I must admit that I like a lot. The only "negative" I can find (but worth a little for perfumes in general) is that its duration is not a lot, some time now that we need a new spray.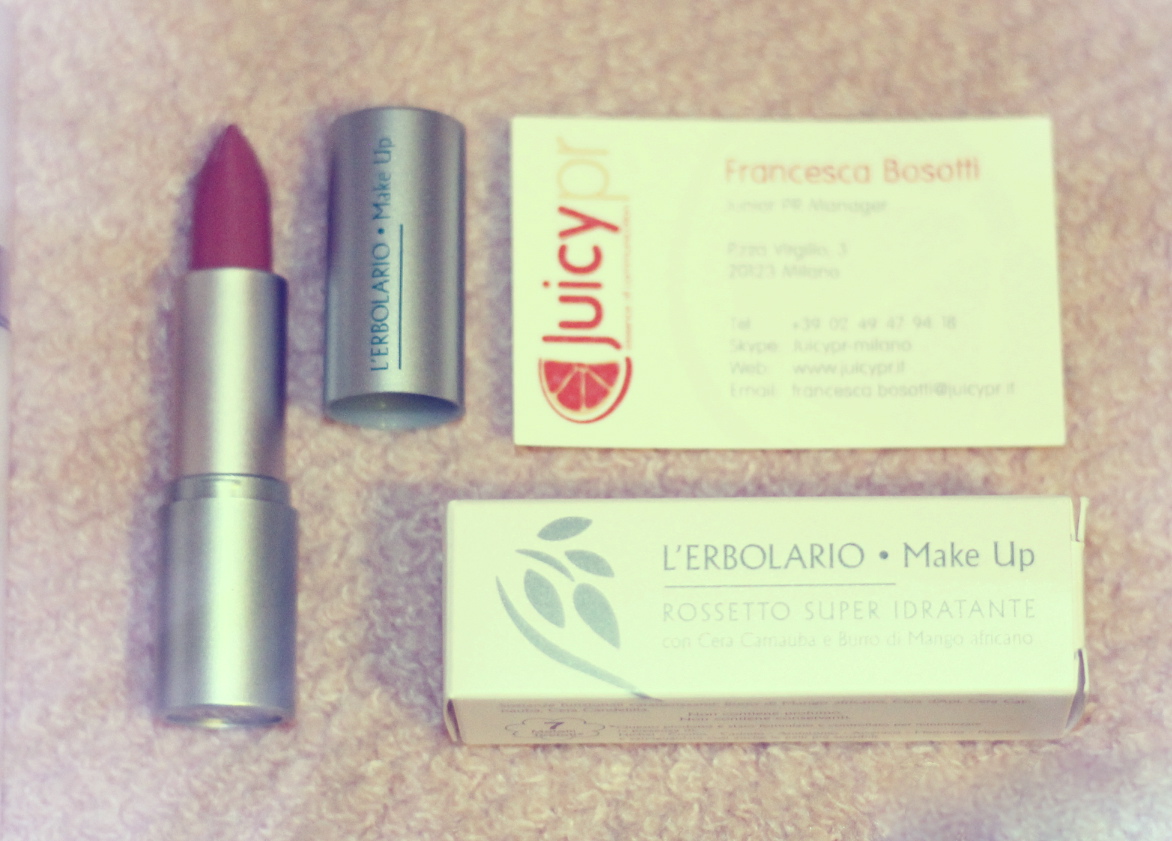 IT – Il ROSSETTO SUPER IDRATANTE de de L'Erbolario ha una texture vellutata e cremosa grazie alla cera carnauba ed al burro di mango africano. Questi elementi sono in grado di ammorbidire e lucidare le labbra nel tempo stesso in cui le colora, lasciando così una bellissima sensazione. Il mio rossetto è color Malva, ma ce ne sono di diverse tonalità che variano dai rosa più tenui, ai rossi fuoco e prugna.
EN – The SUPER HYDRATING LIPSTICK de L'Erbolario has a velvety texture and creamy thanks to the carnauba wax and butter of the African mango. These elements are able to soften and polish the lips at the same time in which the colors, thus leaving a wonderful feeling. My lipstick color is Mauve, but there are different shades ranging from pink more subdued, the fire red and plum.