3° Day of MFW Feb. 2014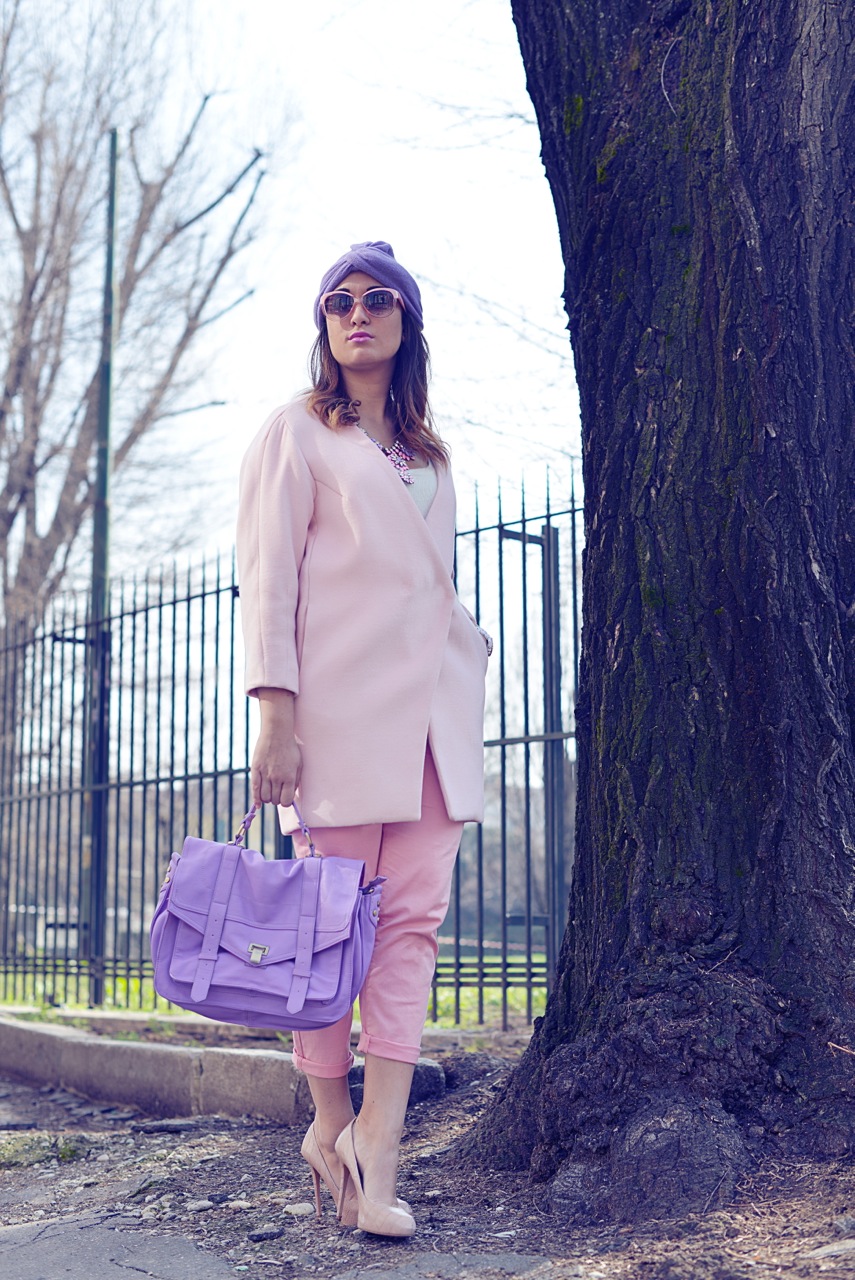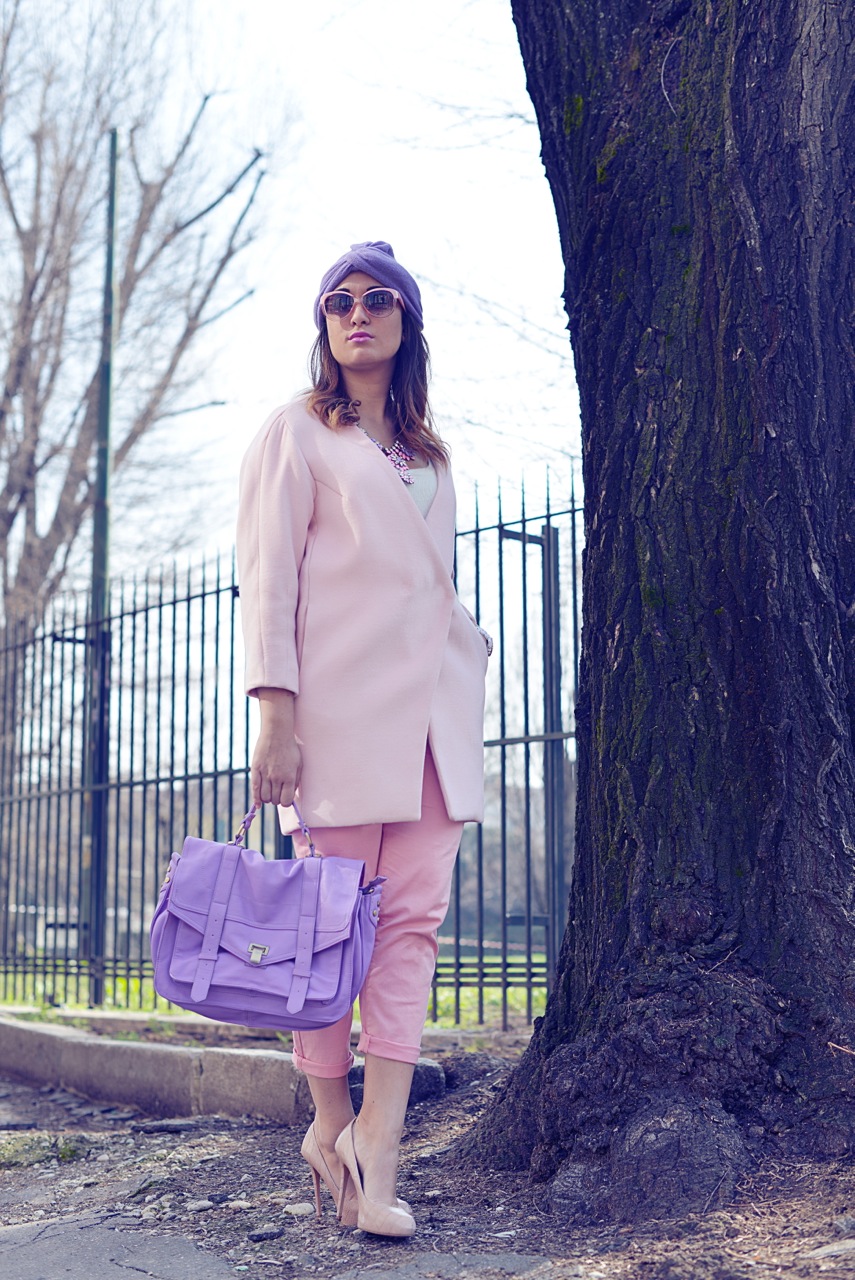 IT – Un marshmallow gigante, ecco cosa sembravo il terzo giorno di fashion week! 🙂 Tutta rosa e lilla, dolce e zuccherosa come piace a me, con una sciarpa messa a mò di turbante e una cartella pronta a contenere le ballerine di ricambio, perchè, parliamoci chiaro, non è possibile girare una giornata intera sui tacchi. Se vogliamo fare le fighe facciamole pure, ma siamo oneste e sveliamo il nostro trucchetto! 😉 Comunque, per fortuna a Milano è spuntato il sole e quest'outfit è calzato davvero a pennello. La terza giornata di FW è stata piena di appuntamenti a presentazioni e presto ve ne parlerò nei post che seguiranno. Per ora vi lascio alle foto di questo outfit… che dite? Vi piace?!
EN – A big marshmallow, here's what I looked like on the third day of fashion week! 🙂 All pink and lilac, sweet and sugary, with a scarf made so turban and a satchel ready to contain ballerinas, because, let's face it's impossible turn a whole day in heels. We are honest and reveal our tricks! 😉 Anyway, luckily the sun came out in Milan and this outfit is really fitted like a glove. The third day of FW has been full of appointments and presentations that soon I'll get to in the next post. For now I leave you the photos of this outfit… what do you say? Do you like?
I'm wearing:
FRONTROWSHOP.COM COAT
ZARA SHIRT
ZARA PANTS
FLOWER CRYSTAL NECKLACE
VJ-STYLE BAG
H&M SUNGLASSES
ZARA SHOES