1° Day of MFW Feb. 2014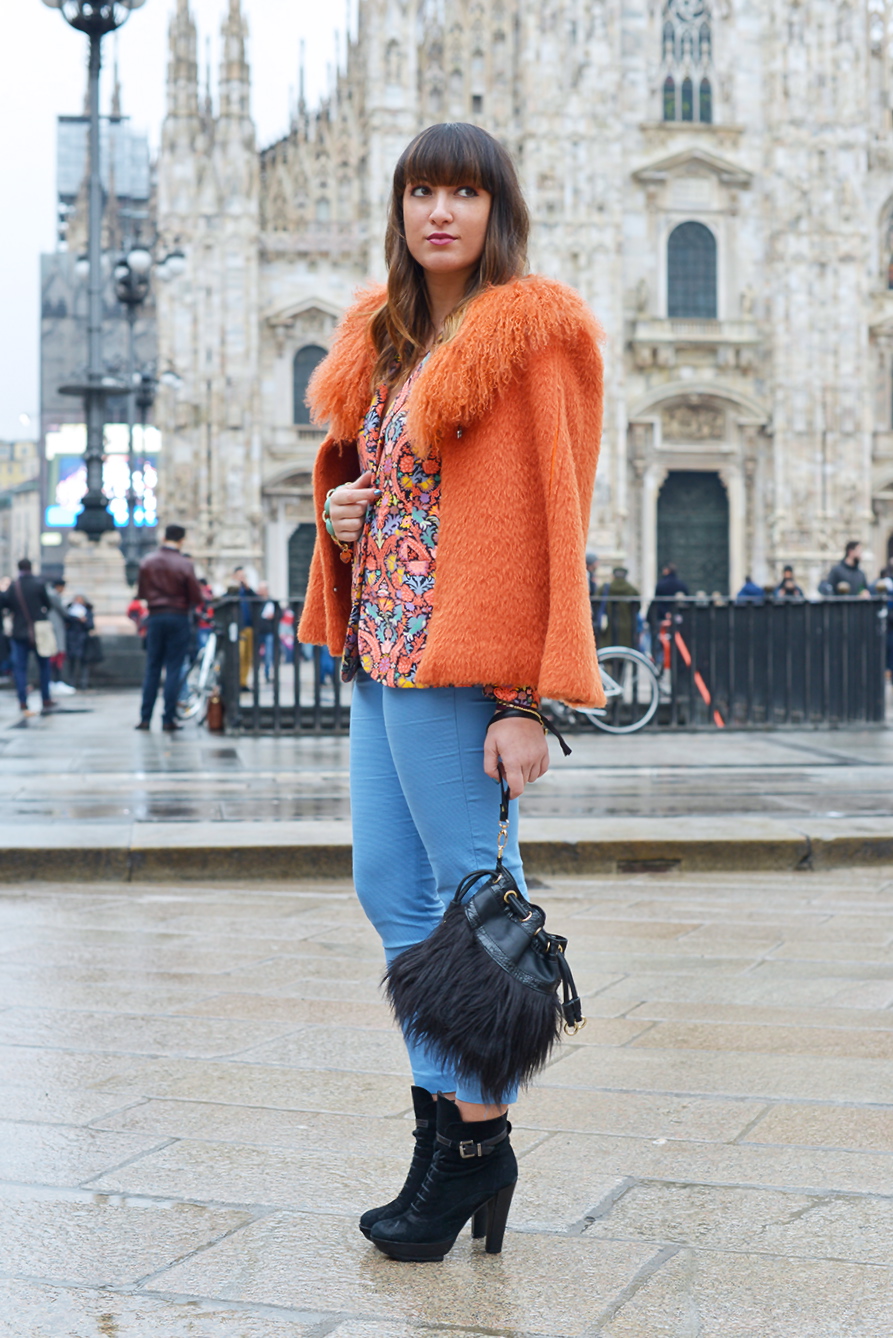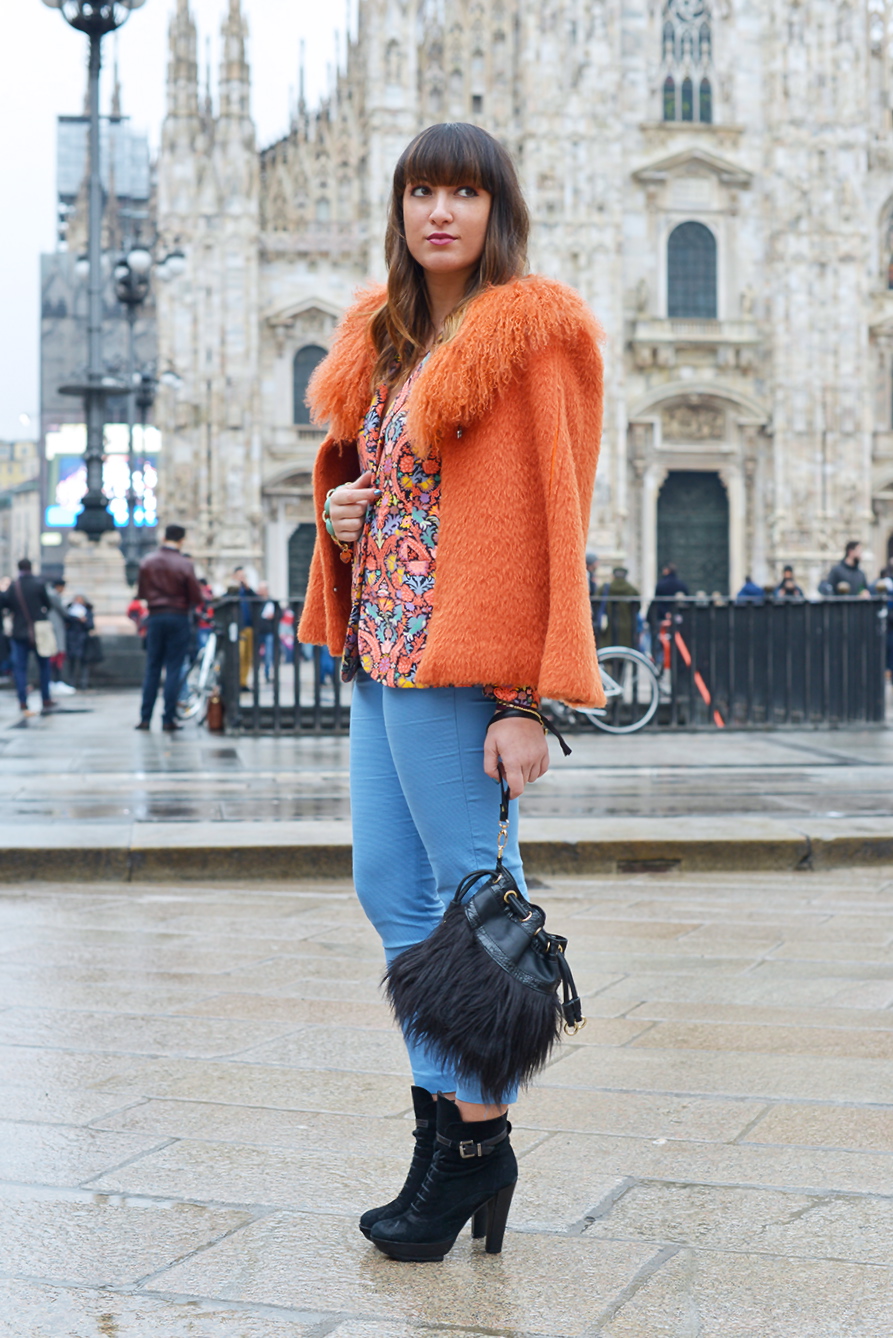 IT – Finalmente inizio a raccontarvi la mia ultima fashion week di Milano, che ovviamente è iniziata con una bella giornata di pioggia! Il tempo ha fatto si che io non rispettassi la scaletta degli outfit che mi ero prestabilita, ma alla fine ho indossato tutto quello che avevo previsto. Per il primo giorno, dato il grigiore della giornata, ho scelto un outfit molto colorato. L'arancio è il colore su cui ho puntato e sono convinta che sarà protagonista sia di questa estate che del prossimo inverno. Aspetto di conoscere i vostri pareri a riguardo… vi piace questo outfit?!
EN – Finally I start to tell you about my latest fashion week in Milan, which began with a beautiful rainy day! The time has meant that I don't follow the list of the outfits that I had agreed, but in the end I wore everything I had expected. For the first day, since the grayness of the day, I chose a very colorful outfit. Orange is the color that I focused and I believe that it will be featured this summer that the coming winter. Appearance to know your opinions about it… do you like this outfit?!
I'm wearing:
ZARA JACKET
ZARA PANTS
BERSHKA BAG
ROMA' BRACELET
NO BRAND SHOES