The perfect outfit for New Year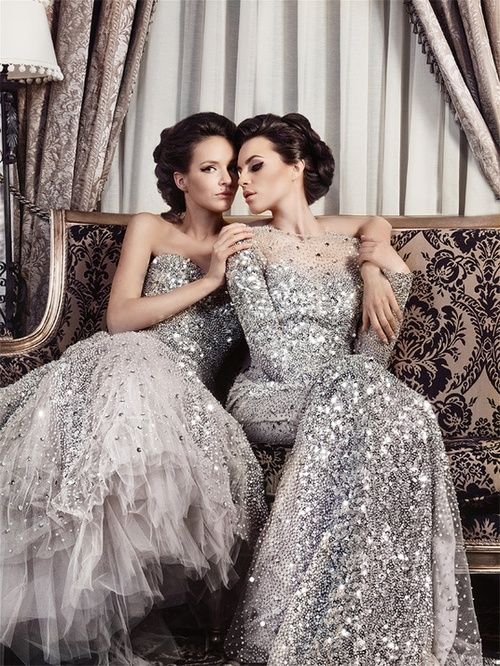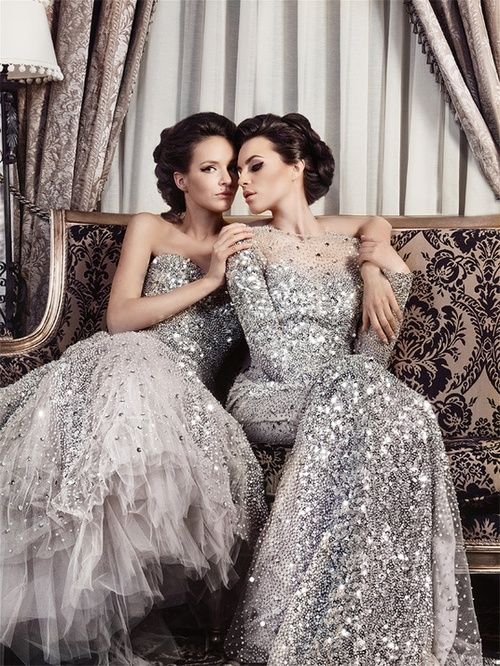 IT – A capodanno la parola d'ordine è BRILLARE! Non importa se scegliate di indossare un abito intero o un due pezzi, la cosa fondamentale è che durante la notte del 31 dicembre siate le protagoniste della serata e che tutta l'attenzione cada su di voi! Gold e Silver sono i color must have di questo inverno, li abbiamo visti cavalcare le passerelle degli stilisti più importanti, quindi basta optare per uno di questi due per non sbagliare. Se poi siete amanti del nero o del rosso va bene lo stesso, ma ricordate che l'importante è indossare qualcosa di luminoso! Saper scegliere l'abito giusto non è semplice e dipende anche dall'occasione. Osate di più se parteciperete ad un cenone in qualche hotel o ristorante di lusso, mentre se prevedete una serata più sobria, tra amici e parenti, optate per accessori particolari come ad esempio un paio di scarpe, un top o una pochette gioiello. Non trascurate i temi capelli e make-up, l'acconciatura e il trucco sono dettagli importantissimi che si fondono con l'intero look! Su di un abito appariscente l'ideale sarebbe fare un'acconciatura raccolta ed una make-up sobrio. Potete riprendere i colori del vostro outfit se scegliete l'oro o l'argento, oppure creare un trucco naturale osando con un rossetto forte, come rosso o burgundy, se scegliete l'abito nero o comunque di un colore scuro. L'altra variante è, invece, indossare qualcosa di semplice ed osare con make-up stravaganti! Se preferite il mondo del beauty a quello del fashion allora lasciatevi ispirare dai trucchi più particolari. Andate di glitter, gloss e rossetti shining! Io aggiungerei anche un tocco in più, applicando delle ciglia finte dall'effetto naturale per dare più profondità allo sguardo. Infondo è l'ultima notte dell'anno, possiamo concederci qualche "follia", no? Ad ogni modo scegliete in base a ciò che vi faccia sentire a vostro agio. L'abito e trucco che indosserete vi dovrà far sentire solo più belle e non impacciate. Quindi osate nei limiti della vostra personalità, restando voi stesse… e ricordate che l'accessorio più importante, quello che non dovrete assolutamente dimenticare di indossare, oltre agli slip rossi, deve essere il vostro più bel sorriso!
EN – For New Year, the word order is SHINE! It doesn't matter if you choose to wear a dress or a two-piece, the key thing is that during the night of December 31, you are the protagonists of the evening and all the attention falls on you! Gold and Silver are the must have colors for this winter, we saw them ride the catwalks of the most important designers, so just opt for one of these two to get it right. And if you love black or red that's okay, but remember that the important thing is to wear something bright! Knowing how to choose the right dress is not simple and depends on the occasion. More if you dare, participate in a dinner in some hotel or fancy restaurant, but if you expect a more sober evening among friends and relatives, opt for special accessories such as a pair of shoes, a top or a gem clutch. Not overlook hair and make-up, hairstyle and makeup are important details that blend with the whole look! On a flashy dress would be ideal to make a simple hairstyle and make-up . You can resume the colors of your outfit if you choose gold or silver, or you can create a natural make-up with a daring lipstick strong, like red or burgundy, if you choose the black dress or at least a dark color. The other variant is to wear something simple and daring with extravagant make-up! If you prefer the world of beauty that fashion then get inspired by the tricks more details. Go to Glitter, gloss and shining lipstick! I would also add an extra touch, applying false eyelashes natural effect to give more depth to the eye. Infuse is the last night of the year, we can give us a few "crazy", right? Anyway you choose according to what makes you feel at ease. The dress and wear makeup that will make you feel just more beautiful, not awkward. So you dare within the limits of your personality, remaining yourself … and remember that the most important accessory, the one that you should definitely not forget to wear, in addition to the red underpants, must be your best smile!