#TrendAlert: Oversize Coat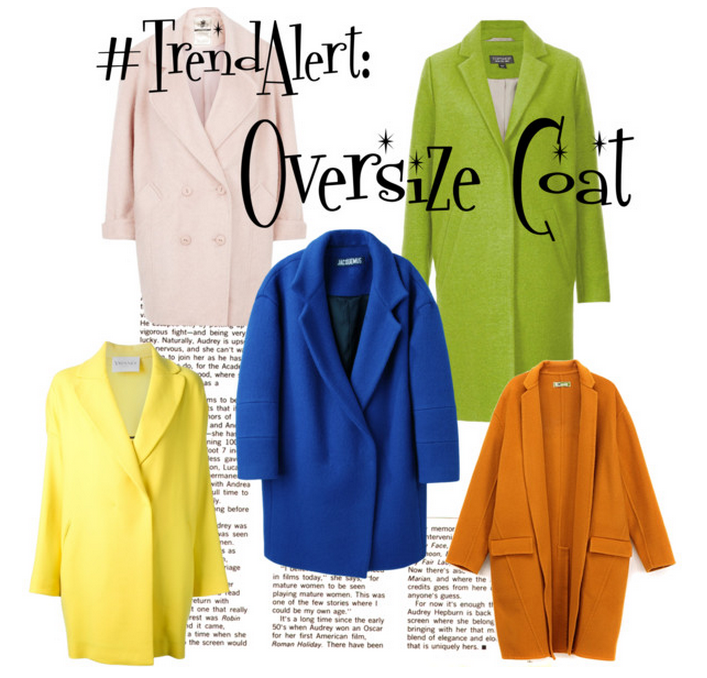 IT – Con l'arrivo del freddo, il cappotto diventa uno degli acquisti fondamentali da aggiungere al nostro armadio e quest'anno il protagonista in assoluto è il Cappotto Oversize! Lo abbiamo visto sulle passerelle più importanti, sui magazine e tra le foto di street style di tutto il mondo. La spalla cadente, la manica larga e l'assenza del punto vita sono le caratteristiche di questo capo dal sapore mascolino e strutturato. Le lunghezze variano da metà coscia fino al di sotto del ginocchio, ma io preferisco i primi. Ho preparato per voi una serie di collage dove ho raggruppato alcuni dei miei cappotti oversize preferiti e presto, in uno dei miei outfit, vi mostrerò quello che ho acquistato io! Curiosa di conoscere i vostri pareri a riguardo, vi lascio un codice sconto per acquistare su ASOS e vi mando un bacio da Londra! Al prossimo post!
EN – With the arrival of cold weather, the coat becomes one of the essential purchases to add to our wardrobe and this year the absolute protagonist is the Coat Oversize! We saw him on the most important catwalks, in magazines and in photos of street style around the world. The shoulder sagging, the wide sleeve and the absence of the waist are the chief characteristics of this flavor masculine and structured. Lengths vary from mid-thigh to below the knee, but I prefer the first. I have prepared for you a series of collages where I gathered some of my favorite oversized coats and soon, in one of my outfits, I'll show you what I bought myself! Curious to know your opinions about it, I give you a discount code for ASOS and send you a kiss from London! The next post!