Pinko, Serapian Milano, Rene Caovilla, Atos Lombardini & OPS!Objects Presentations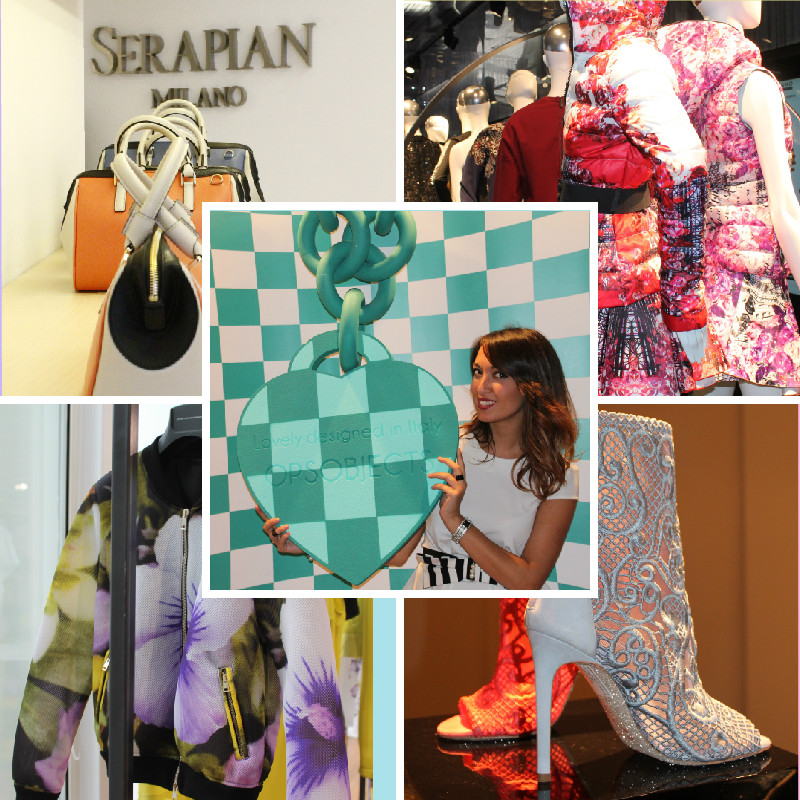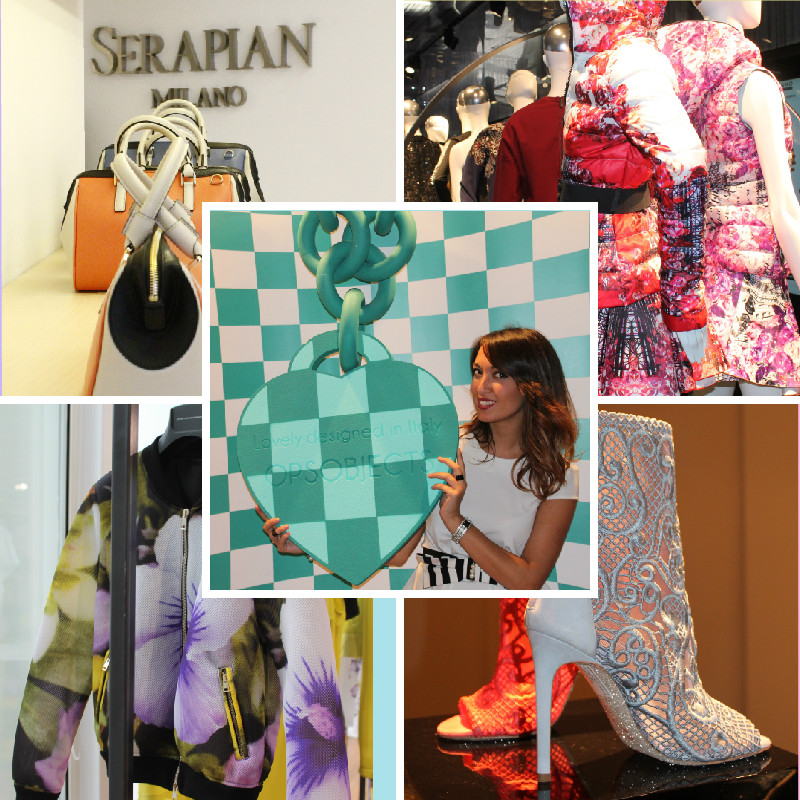 IT – Come vi avevo già accennato in QUESTO POST, durante il terzo giorno di fashion week ho avuto ben cinque appuntamenti a presentazioni! La giornata è stata davvero lunga e frenetica, ma per fortuna il programma che mi ero prefissata la sera prima ha funzionato alla grande, così da non saltare nulla. L'ordine in cui ho disposto le varie presentazioni è esattamente quello cronologico e non per importanza o preferenza, che sia ben chiaro! 🙂 Ma partiamo subito con il primo!
EN – As I mentioned in THIS POST, during the third day of fashion week I had five appointments to the presentations! The day was really long and hectic, but fortunately, the program that I had done the night before, didn't skip anything to me. The order in which I placed the various presentations is exactly what chronological and not by importance or preference! 🙂 But let's start right away with the first!
Pinko
IT – Il nuovo hybrid shop lanciato da Pinko rappresenta un'evoluzione delle boutique, in quanto una serie di schermi digitali espandono lo spazio della boutique, rendendo possibile esplorare, attraverso immagini e rendering, l'intera collezione per scoprire varianti, accessori, pezzi da abbinare, non necessariamente presenti in negozio ma disponibili nel magazzino centrale, quindi la cliente potrà riceverli in breve tempo direttamente a casa. Invece, l'esposizione podium su manichino serve a favorire la visione di interi outfit indossati e dunque il concreto apprezzamento di fit, materiali e dettagli. 
EN – The new hybrid shop hybrid shop launched by Pinko is an evolution of boutique, because a set of digital screens expands the space of the boutique, making it possible, through images and renderings, to explore the whole collection and discover variations and items to mix and match that are not necessarily at the shop but available in the main warehouse and so quickly procurable. Instead, the podium displays on a mannequin help you see entire outfits as they are worn and therefore appreciate fit, materials and details. 
Serapian Milano
IT – La collezione di Serapian Milano è composta da borse che nascono da prototipi anni Cinquanta e Sessanta, riproposte con un design contemporaneo. Il nuovo modello presentato è la Maisa bag (ceh vedete nella prima forto in basso a destra), in diverse forme, colori e dimensioni. Borse dalle linee definite per donne determinate, eleganti e di stile, che si ispirano alle icone del cinema di Hitchcock.
EN – The collection of Serapian Milano is composed of bags that come from prototypes fifties and sixties, proposed again with a contemporary design. The new model presented is the Maisa bag (which you see in the first forto bottom right), in different shapes, colors and sizes. Bags for women certain well-defined lines, sleek and stylish, which are inspired by Hitchcock's film icons.
Rene Caovilla
IT – Linee pulite, combinazioni di cristalli swarovski che creano luci sfaccettate, è questo lo stile di Rene Caovilla che propone vere e proprie sculture da indossare! La collezione si è ispirata alle grandi attrice degli anno trenta e sessanta, ed oltre ai classici sandali e tacchi preziosi, troviamo anche espadrillas e sneakers di lusso, con stupende pietre e ricami.
EN – Clean lines, combinations of, swarovski that create faceted lights, this is the style of Rene Caovilla that offering sculptures to wear! The collection was inspired by the great actress of the year thirty and sixty, and in addition to classic sandals and heels precious, we also find espadrilles shoes and luxury sneakers, with beautiful stones and embroidery.

Atos Lombardini
IT – La collezione Primavera/Estate 2014 Atos Lombardini è sfaccettata e multiforme. Prende vita dalla fusione tra elementi del mondo naturale e accenti metropolitani, il tutto con stampe macro che catturano le brillanti sfumature dei fiori o i seducenti riflessi della pelle di serpente. Le tonalità intense e le linee sinuose illuminano maglie e minidress in crêpe de chine abbinati a gonne lunghe e trench in cotone tecnico. Davvero una bella palette cromatica questa di Atos Lombardini, che mescola i lime al nude e al bianco e nero.
EN – The Spring / Summer 2014 Atos Lombardini and multi-faceted and multi-faceted. Comes to life from the merger of elements of the natural world and metropolitan accents, all with macro prints that capture the brilliant hues of flowers or seductive reflections of snake skin. The intense shades and sinuous lines light mesh minidress and crepe de chine combined with long skirts and trench coats in technical cotton. Really a beautiful color palette of this Atos Lombardini, melting yellows, to the nude and black and white.
OPS! Objects
IT – Ultima presentazione della giornata è stata questa di OPS!Objects che ha presentato la nuova collezione OPS!Damier ispirata ad un classico della favole: Alice nel paese delle meraviglie! La location era tutta allestita ed addobbata a tema, tanto che sembrava davvero di essere nella favola. La collezione propone un mood damier nella nuova linea di bracciali ed orologi, disponibili in più colori. Oltre a questa, però, c'erano esposte anche la collezione OPS!Studs, i nuovi punti luce e i tennis. Tanto colore e divertimento… come si può non amare OPS?!
EN – Last presentation of the day was that of OPS!Objects that presented the new collection OPS!Damier inspired by a classic fairy tales: Alice in Wonderland! The location was all set up and decorated for the theme, so that really seemed to be in the story. The collection offers a mood damier in the new line of bracelets and watches, available in multiple colors. In addition to this, however, there were also displayed the collection OPS! Studs, new lighting and tennis. So much color and fun… how can you not love OPS?!