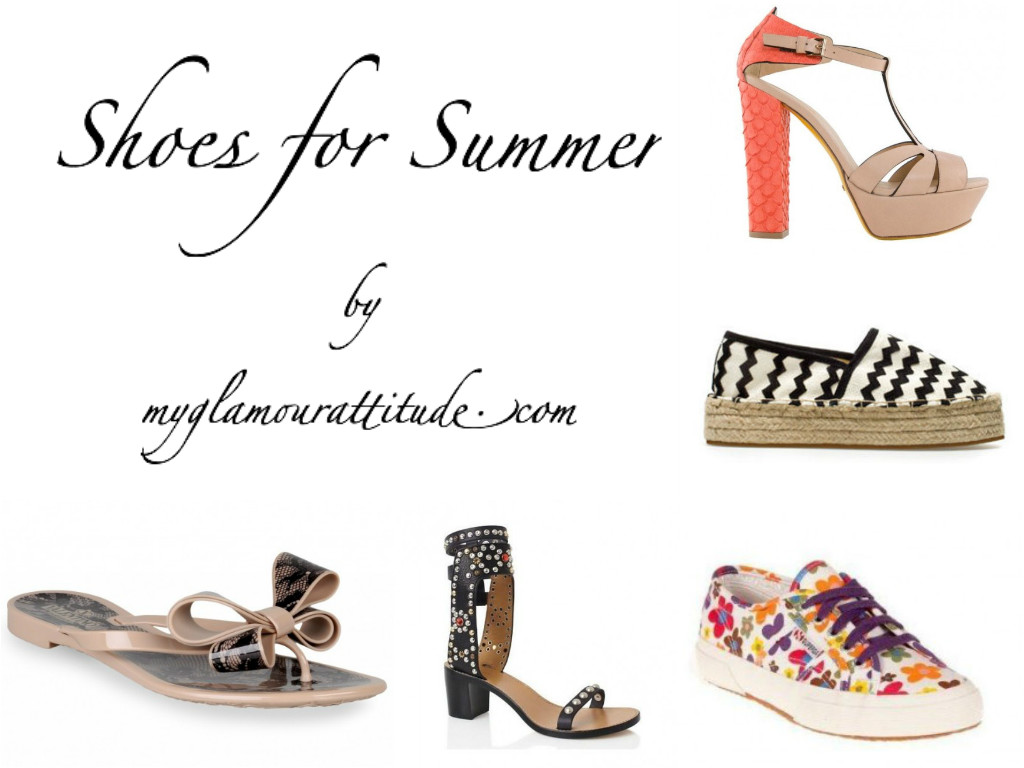 IT – Se sei uno dei fortunati ad andare in vacanza è necessario iniziare a pensare al tuo guardaroba. Che si tratti di una spesa folle pre-vacanza per avere gli accessori e gli indumenti gusti, è necessario pensare le scarpe. Forse quando prepariamo i bagagli, le scarpe ci sfugono un pò di mano. Perdiamo gironi a cercare il bikini perfetto, ma non pensiamo poi a cosa mettere ai nostri piedi. Il problema è che in vacanza si ha bisogno di una gamma di scarpe diverse. Possono servire le infradito per rilassarsi sulla spiaggia o vicino alla piscina, ma se avete in programma di visitare le attrazioni turistiche, le infradito non sono l'abbigliamento più appropriato. Date un'occhiata a questa lista di scarpe per aiutarvi a ottenere una valigia pronta a tutte le evenienze.
Infradito – Come accennato, le infradito sono un must assoluto per una vacanza estiva. Sono l'ideale per la piscina o la spiaggia. Assicuratevi quindi di avere almeno due paia di ciabatte, uno per il giorno e una più particolare per la sera.
Sneakers – Quando si viaggia, molti di noi scelgono di visitare i posti più belli del luogo, quindi quello che serve è un buon paio di scarpe casual. Come ad esempio un paio di Converse All Stars è sempre un'ottima scelta dato che sono leggero e confortevoli.
Sandali – Se fa troppo caldo per le sneakers, i sandali sono una buona alternativa, ma fate attenzione alle cinghie che tendono a sfregare contro la pelle col caldo. Un paio di bei sandali alti sono perfetti da indossare la sera per essere eleganti e femminili.
Scarponi – Se vi aspetta un viaggio che non prevede di oziare sulla spiaggia per giorni e giorni, sarebbe saggio investire in un buon paio di stivali per camminare. L'ultima cosa che si vuole dopo il primo giorno di vacanza è di ritrovarsi con un brutto mal di piedi.
Mi raccomando a come mettere le scarpe in valigia. Io vi consiglio si avvolgerle sempre in buste, carta o sacchetti, è più igienico e si mantengono meglio. Ricordate che i vostri piedi non devono essere dimenticati di questa estate, quindi assicuratevi di fare i bagagli nel modo giusto!
EN – If you're one of the lucky ones jetting off to fairer lands this summer, you'll need to start thinking about your wardrobe. Whether you're planning a pre-holiday spending spree to get your gear or you're just going to make the most of what you already own, you need to think about your shoes. Footwear never really enters our mind when packing for the summer holiday. We spend ages picking the perfect bikini and beachwear but don't think much about goes on our feet. When on holiday, you need a range of different shoes. One day you might wear flip flops and relax on the beach or near the pool but if you're planning on seeing the sights, flip flops aren't the most appropriate attire. Take a look at this list of shoes to help you get your suitcase in order.
Flip flops – As mentioned, flip flops are an absolute must for a summer holiday. They're ideal for hanging around the poolside or walking across the beach. You won't want the hassle of putting on shoes just to order a cocktail. Make sure you have couple of pairs of flip flops on hand, one for the day and a smarter and sturdier pair for the night.
Trainers – When travelling, many like to make the most of their trip and do a bit of exploring. Whether you're just wandering around town in the evening or seeing the sights, a good pair of casual shoes is a must. A pair of Converse All Stars is always a great choice since they're lightweight and comfortable.
Sandals – If it's simply too hot for trainers, sandals are a good alternative. Make sure you wear them inside though as the straps do have a tendency to rub against your skin in hot weather. A pair of nice sandals are great to wear out in the evening since heels in a warmer climate are often not particularly comfortable.
Walking boots – You might not plan on doing any walking on holiday, but if you're going on the kind of trip that doesn't involve lounging on the beach for days on end, it would be wise to invest in a good pair of walking boots. The last thing you want after your first day is to be in so much pain you can't walk at all!
It's always smart to pack a range of footwear depending on what your holiday will entail. Your feet shouldn't be forgotten this summer, so make sure you pack accordingly!