Stripes & Flowers Lovely Mix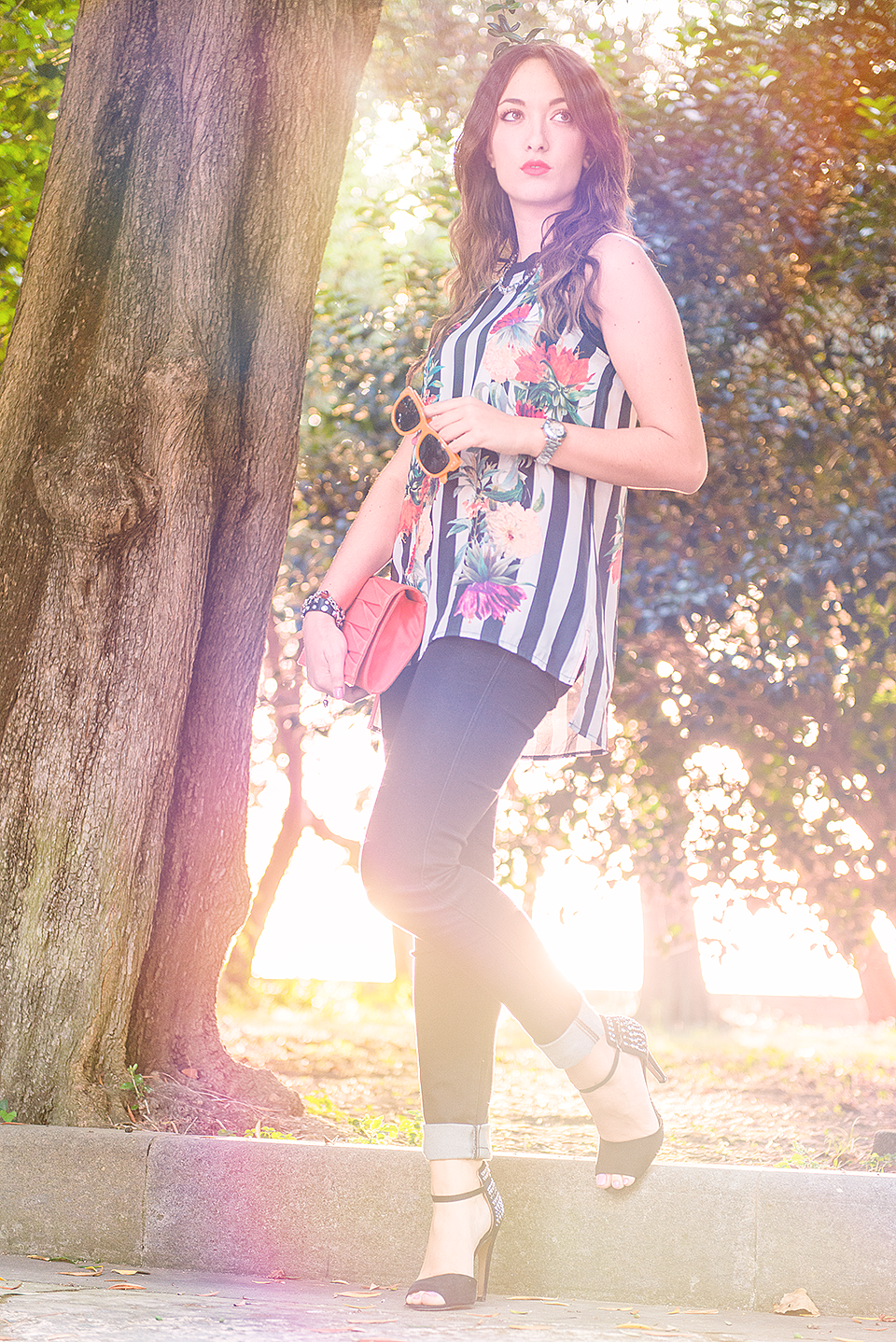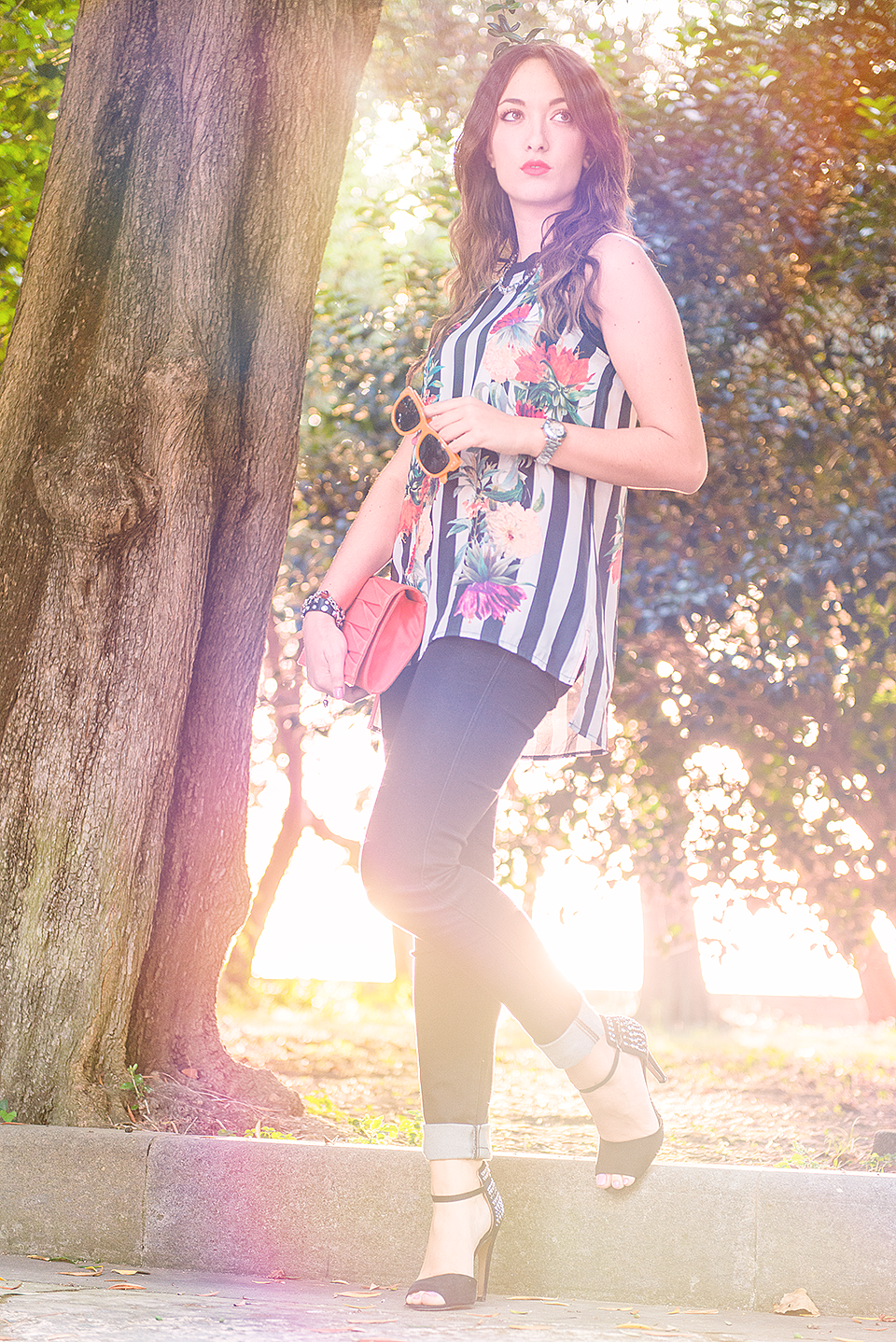 IT – Tutti sappiamo che righe e stampe floreali sono un must di stagione, allora perché non indossarle in una sola combinazione?? Mentre facevo shopping online ho trovato questa blusa che mi ha fatto innamorare! Poi, pochi giorni dopo averla ricevuta, il corriere mi ha consegnato una spedizione da parte di Rum Jungle che conteneva questi denim neri… dunque ho subito pensato cosa farne, così è nato questo outfit. Il pezzo forte è indubbiamente la camicetta, ma anche gli occhiali e la pochette danno il loro contributo, un tocco deciso di colore che non guasta mai. Tra i bijou che indosso ci sono delle novità, come la collana borchiata di H&M e l'anello "unghia bionica" preso su ASOS. I sandali che indosso ve li ho già mostrati in QUESTO post e sono della nuova collezione estiva di Primadonna. Sono curiosa di conoscere i vostri pareri su questo look… e in attesa dei vostri commenti vi mando un grande bacio!
EN – We all know that stripes and floral prints are a must of this season, so why not wear them in a single combination? While I was doing online shopping, I found this blouse and I fell in love! Then, a few days later, the postman has delivered to me a shipment from Rum Jungle containing these _ black denim … then I immediately thought of what to do, so this outfit was born. The highlight is undoubtedly the blouse, but also glasses and clutch make their contribution, a definite touch of color. Among the bijou that I'm wearing, there are some new features, such as studded necklace by H&M and the ring "bionic nail" taken on ASOS. The sandals that I wear, you've seen in THIS post, and they are of the new summer collection by Primadonna. I'm curious to know your opinions on this look… and waiting for your comments I send you a big kiss!
Photo Credits: Creativa Solutions
I'm wearing PERSUNMALL shirt, RUM JUNGLE pants, PRIMADONNA shoes, VERSACE bag, ASOS ring, H&M necklace, GC GUESS watch, MOET & CHANDON sunglasses.