LuisaViaRoma Firenze4Ever Party @Giardini di Boboli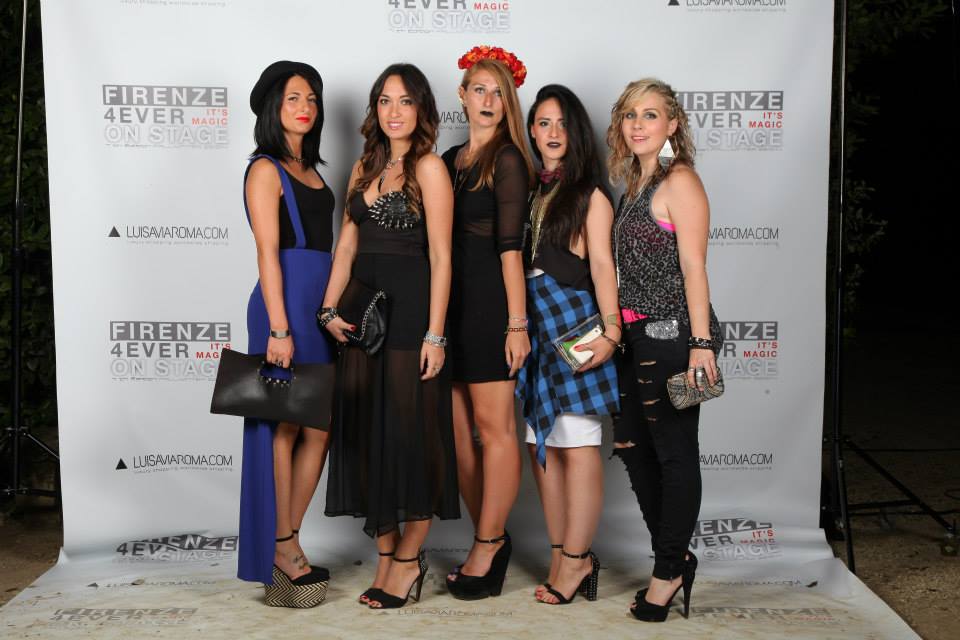 IT – Eccomi qui, finalmente, a raccontarvi del party (o forse oserei direi "festino") di Luisa Via Roma tenutosi ai Giardini di Boboli di Firenze. Per la prima volta, dopo ben due inviti saltati, ho preso parte a questa festa diventata oramai un "mito" per le fashion addict italiane e non. Devo essere sincera, mi aspettavo qualcosa in più… più organizzazione, più selezione, più luce (perchè era talmente buio che, credetemi, non si vedeva un tubo!), più moda, insomma DI PIU' di quello che è stato! Forse la location non ha aiutato, forse sarebbe stato meglio organizzare un party/aperitivo al tramonto, ma comunque lasciamo stare questi dettagli! Per fortuna ho passato una bellissima serata grazie alla compagnia dei miei amici! Firenze per noi è stato come un punto di ritrovo ed anche un modo per conoscere di persona altri amici che fin'ora avevo sentito solo tramite facebook e blog! 🙂 Voglio condividere con voi qualche scatto della serata ed il grandioso video girato da Erika per farvi capire cos'è stata quella notte… date un'occhiata!
EN – I'm finally here to tell you about the party of Luisa Via Roma to the Boboli Gardens in Florence. For the first time, I have taken part in this party now become a "myth" for the fashion addict. To be honest, I was expecting something more… more organization, more selection, more light (because it was so dark that, believe me, you couldn't see a tube!), more fashion, in short, MORE than what it was! Perhaps the location wasn't great, it might be better to organize a party/cocktail at sunset, but let's leave these details! Luckily I had a great night thanks to the company of my friends! Florence for us it was like a meeting place and also a way to meet in person other friends who so far had only heard through facebook and blogs! 🙂 I want to share with you some pictures of the evening, and the great video shot by Erika to make you understand what was that night … take a look!