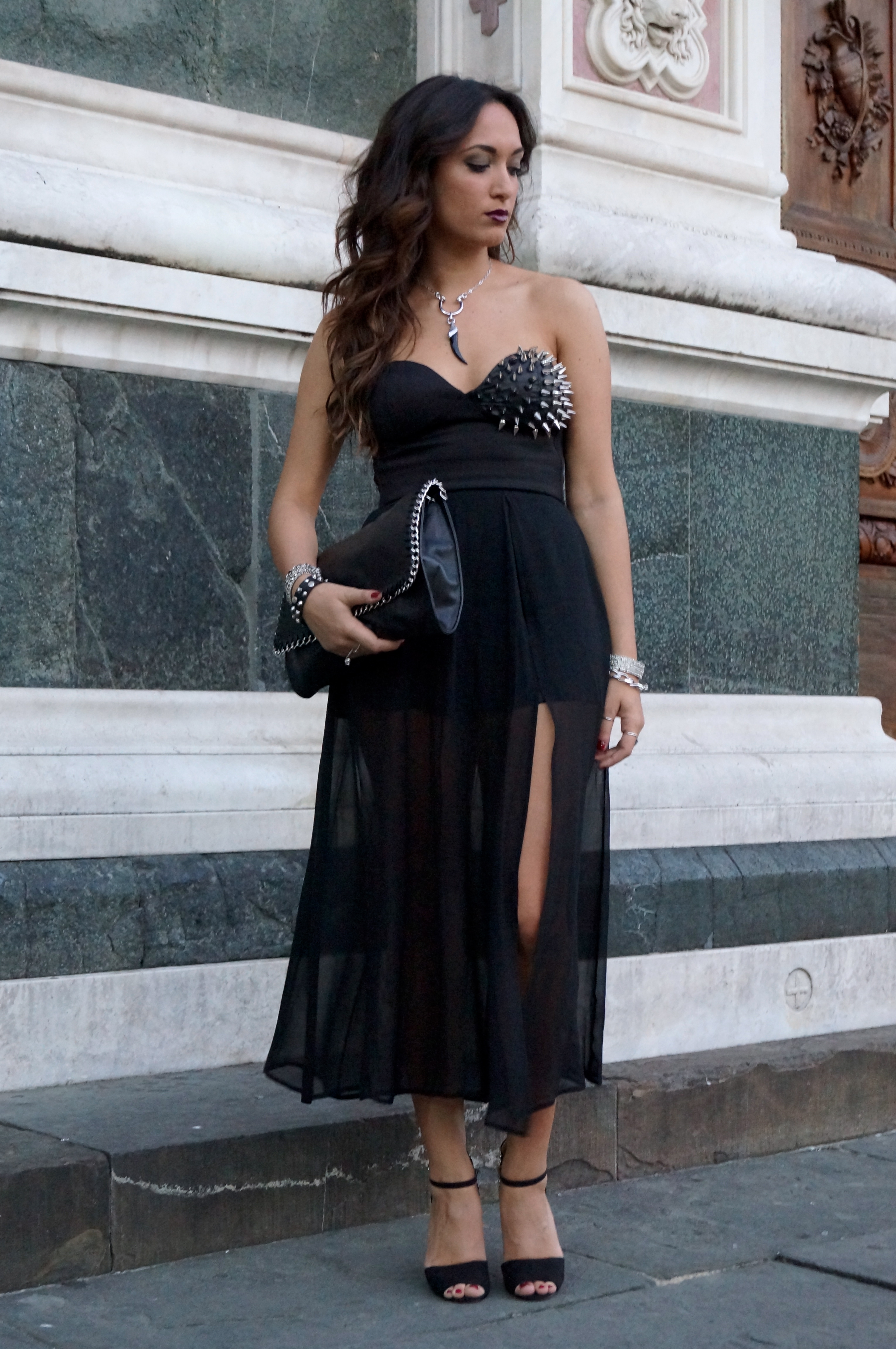 IT – Insomma, devo ammettere che il Grunge Glam non è proprio il mio stile ma, ahimè, il party di Luisa Via Roma richiedeva questo dress code per la serata. Dunque, armata di tanto coraggio e fantasia, è stato questo l'outfit che ho indossato a Firenze. Lo so che non ho osato molto, ma credetemi quando vi dico che ho fatto del mio meglio! 🙂 Poi oh… ok il tema della serata, ma non ho voluto stravolgere troppo la mia personalità. Dunque, come vedete dalle foto, sono andata di total black con l'aggiunta di dettagli borchiati, ho reso più intenso il make-up e via… ecco il mio look! Che ve ne pare? A me tutto sommato non dispiace, ma aspetto di conoscere il vostro parere!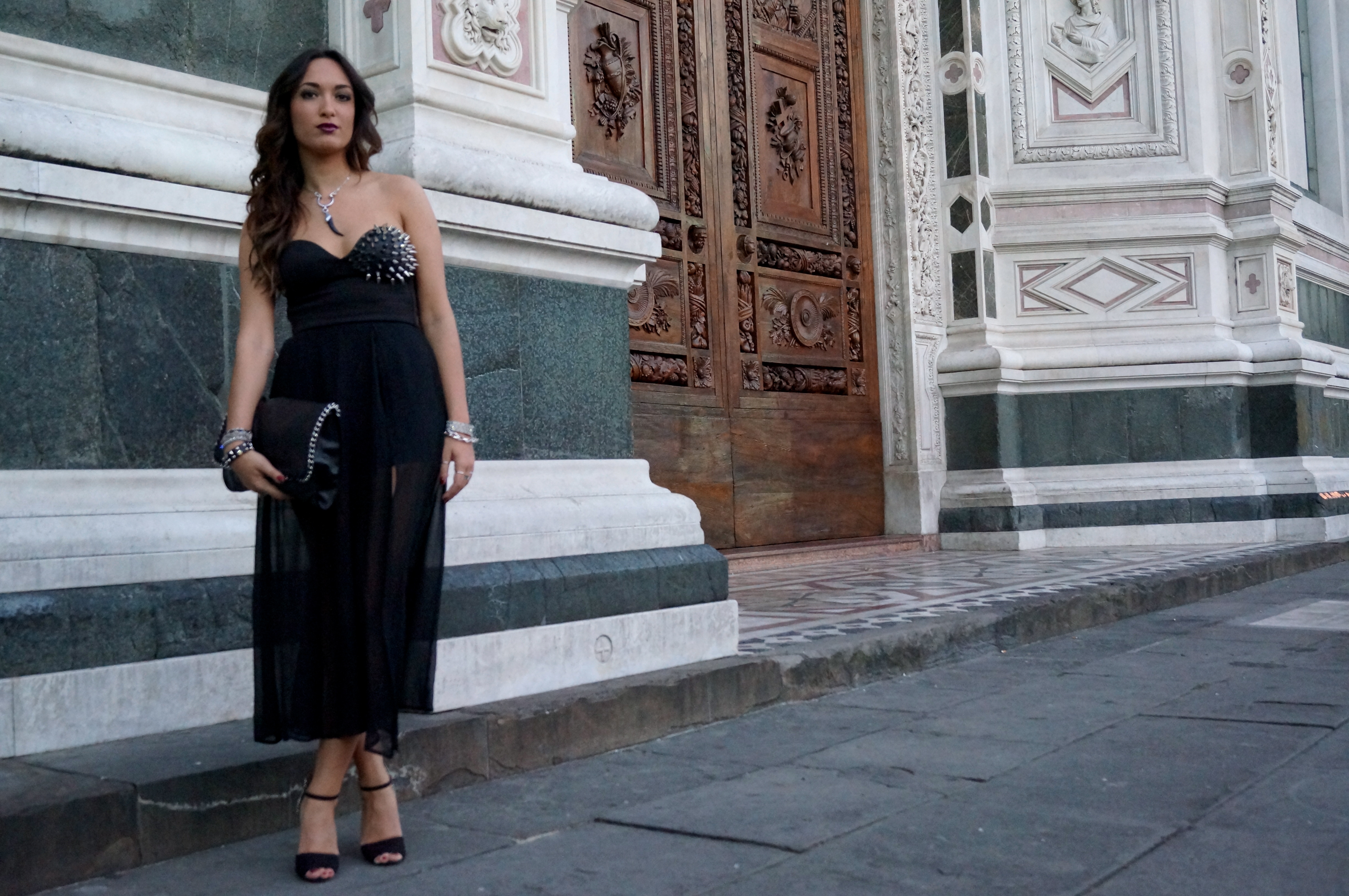 EN – Well, I must admit that the Grunge Glam isn't really my style but the party Luisa Via Roma required this dress code for the evening. So, armed with so much courage and imagination, this was the outfit that I wore in Florence. I know that I haven't dared much, but believe me when I tell you that I did my best! 🙂 Then… ok the theme of the evening, but didn't want to upset my personality too. So, as you can see from the photos, I went to total black with the addition of studded details, I have made more intense make-up and go… here is my look! What do you think? All in all I do not mind, but I'm waiting to know your opinion!
Photo Credits: Erika Swan
I'm wearing ROMWE top, TALLY WEIJL bag, PRIMADONNA shoes, SWAROVSKI necklace, D&G watch, FOSSIL ring.