Pin Up Style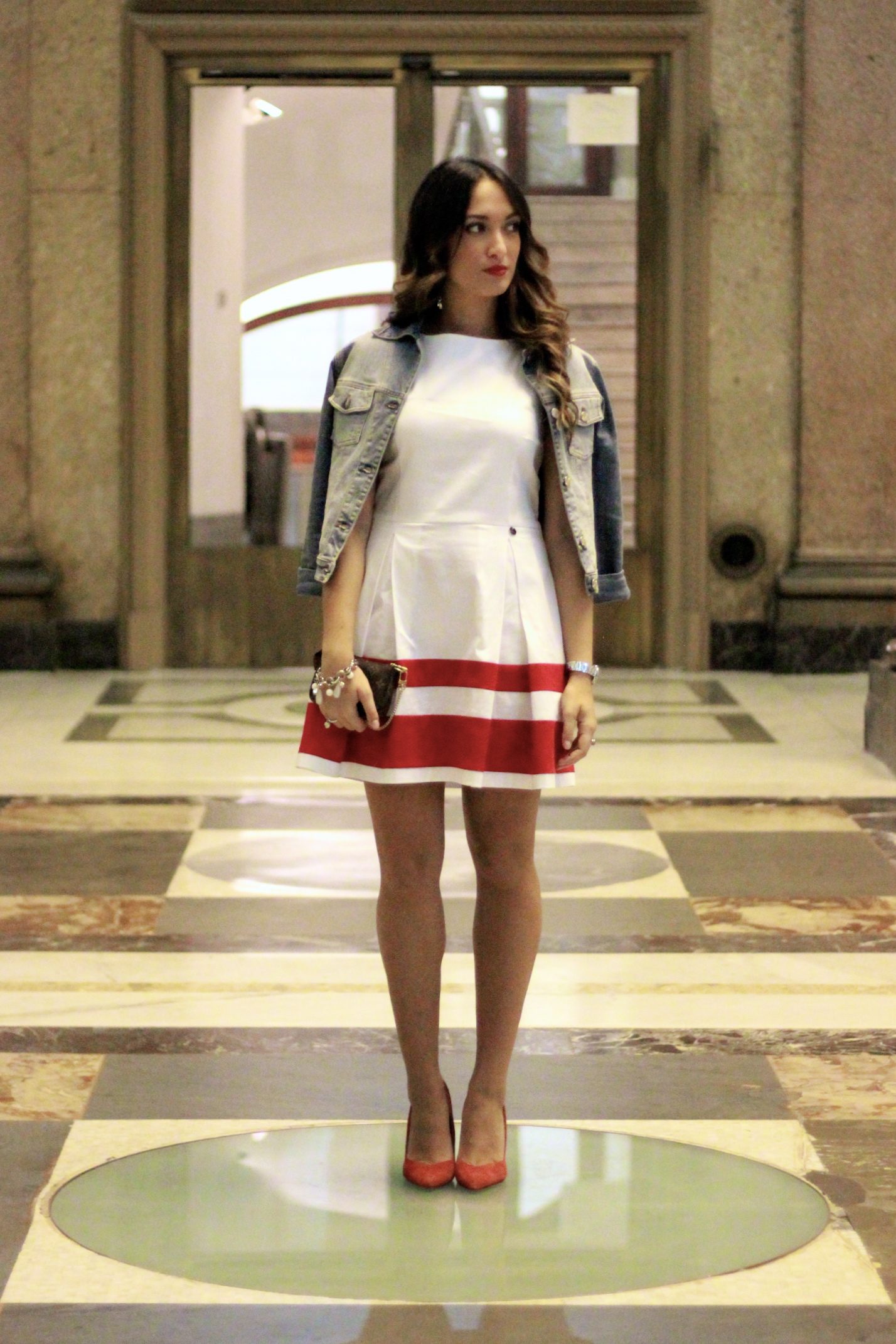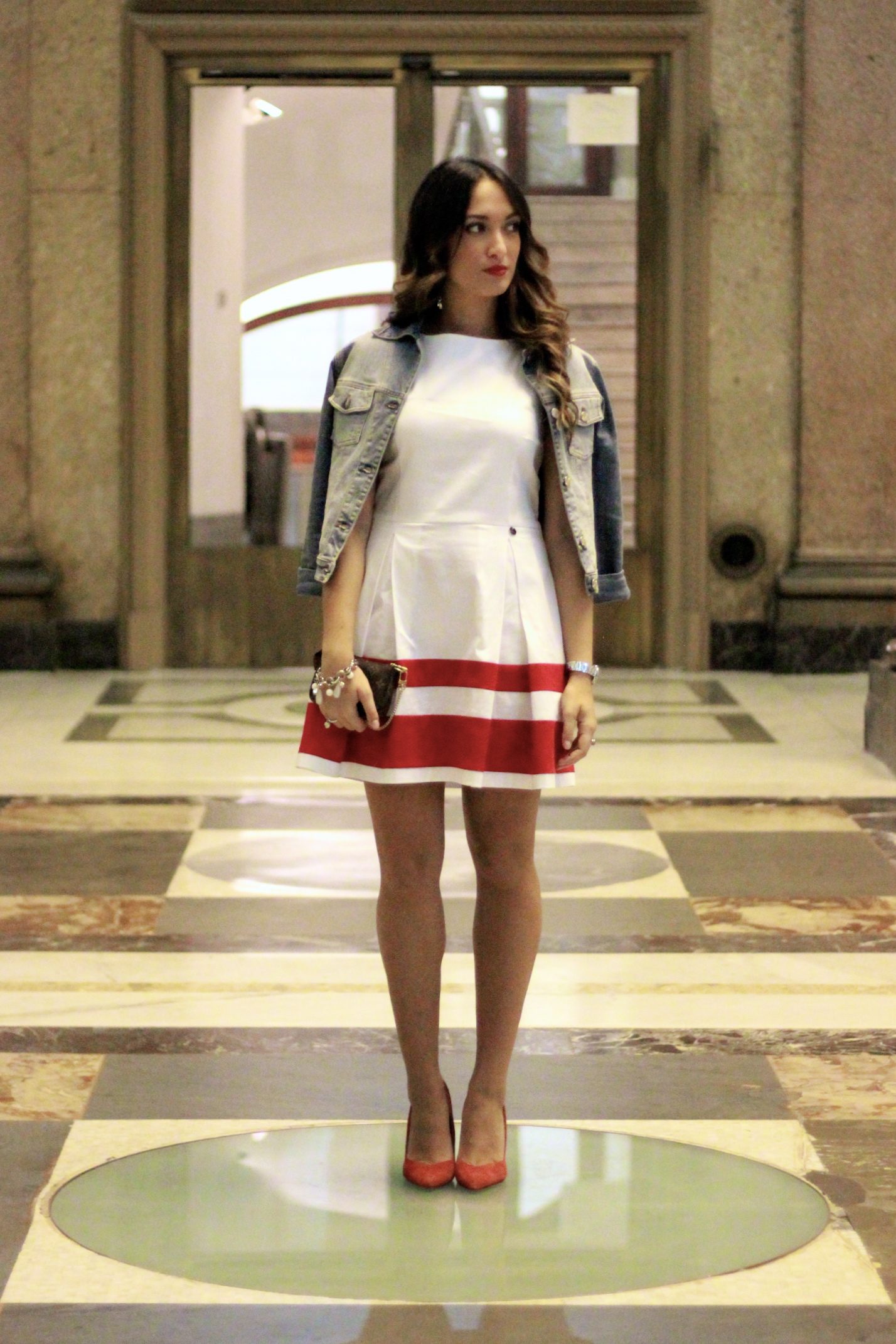 IT – Ricordate le Pin Up degli anni 50? Suvvia non ditemi di no perchè non ci credo. Tutt'oggi tanti fashion designer si ispirano a questo mood per le proprie collezioni, soprattutto quelle estive, ed anche io mi sono ispirata alle icone degli anni 50/60 per questo look. Quando ho indossato quest'abitino di Giorgia & Johns ho avuto un flashback, la mia mente si è colmata d'immagini di quelle belle ragazze ammiccanti e sorridenti soprannominate per l'appunto Pin Up! Questo outfit l'ho scelto per un evento di moda del Tarì, tenutosi a Napoli nei giorni scorsi. Lo trovo davvero molto dolce e romantico e poi ha una vestibilità perfetta! Resta stretto fino al punto vita e poi scende a campana sui fianchi in modo da non segnare e nascondere tutti i difetti! Mi scuso se la qualità delle foto non è delle migliori ma la luce era scarsa… aspetto di conoscere i vostri pareri! Bacio.
EN – Do you remember the Pin Up of the 50's? On don't tell me no, because I don't think. Even today, many fashion designers are inspired by this mood for their collections, especially the summer ones, and also I was inspired by the icons of the years 50/60 in this look. When I wore this dress by Giorgia & Johns I had a flashback, my mind was filled with images of those beautiful girls winking and smiling nicknamed precisely Pin Up! I chose this outfit for a fashion event of Tarìi, held in Naples in recent days. I find it very sweet and romantic and then a perfect fit! It is tight up to the waist and then drops to bell on the sides so as not to score and hide all the flaws! I apologize if the photo quality isn't the best but the light was poor… I wait to know your opinions! Kiss.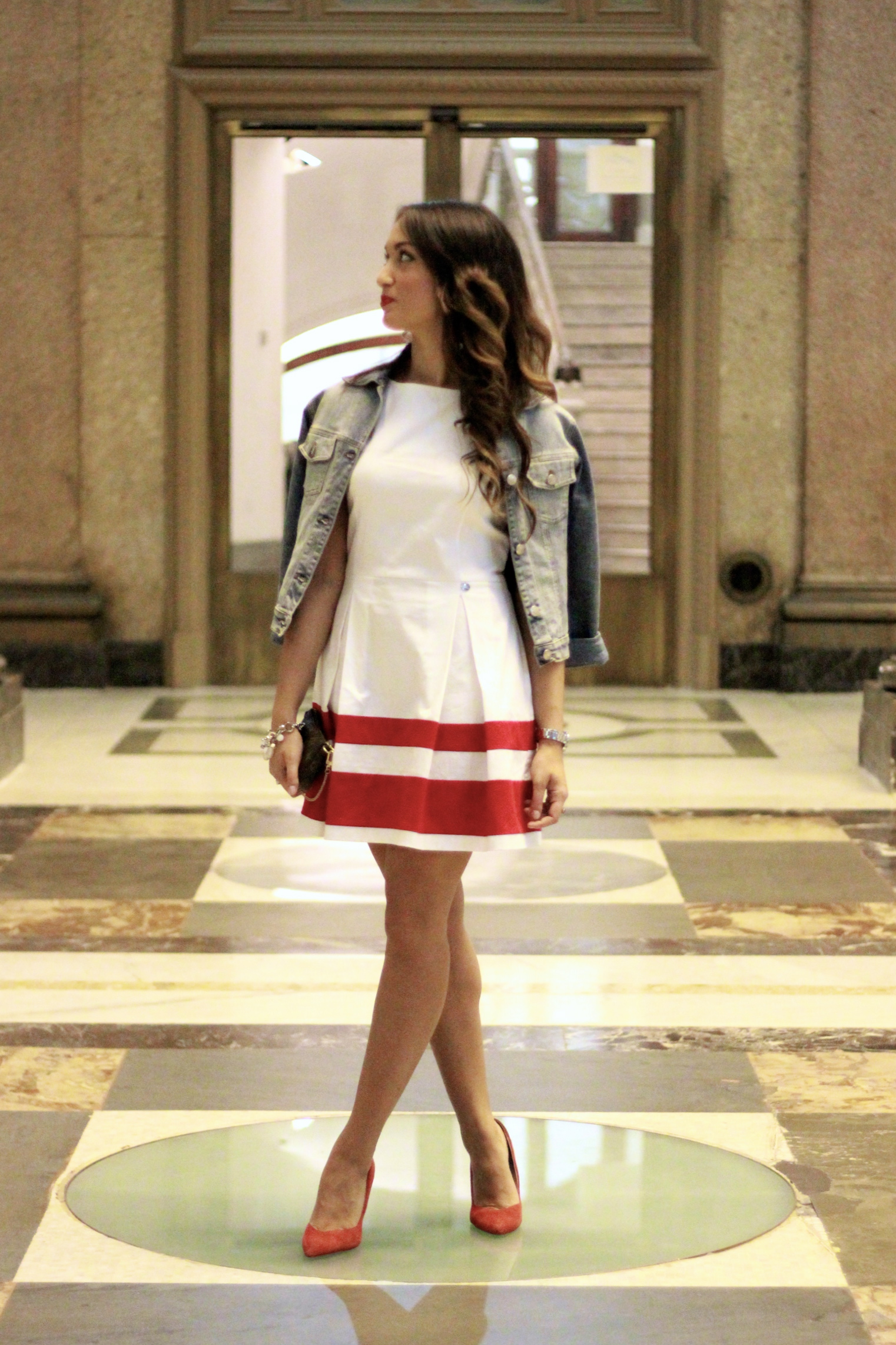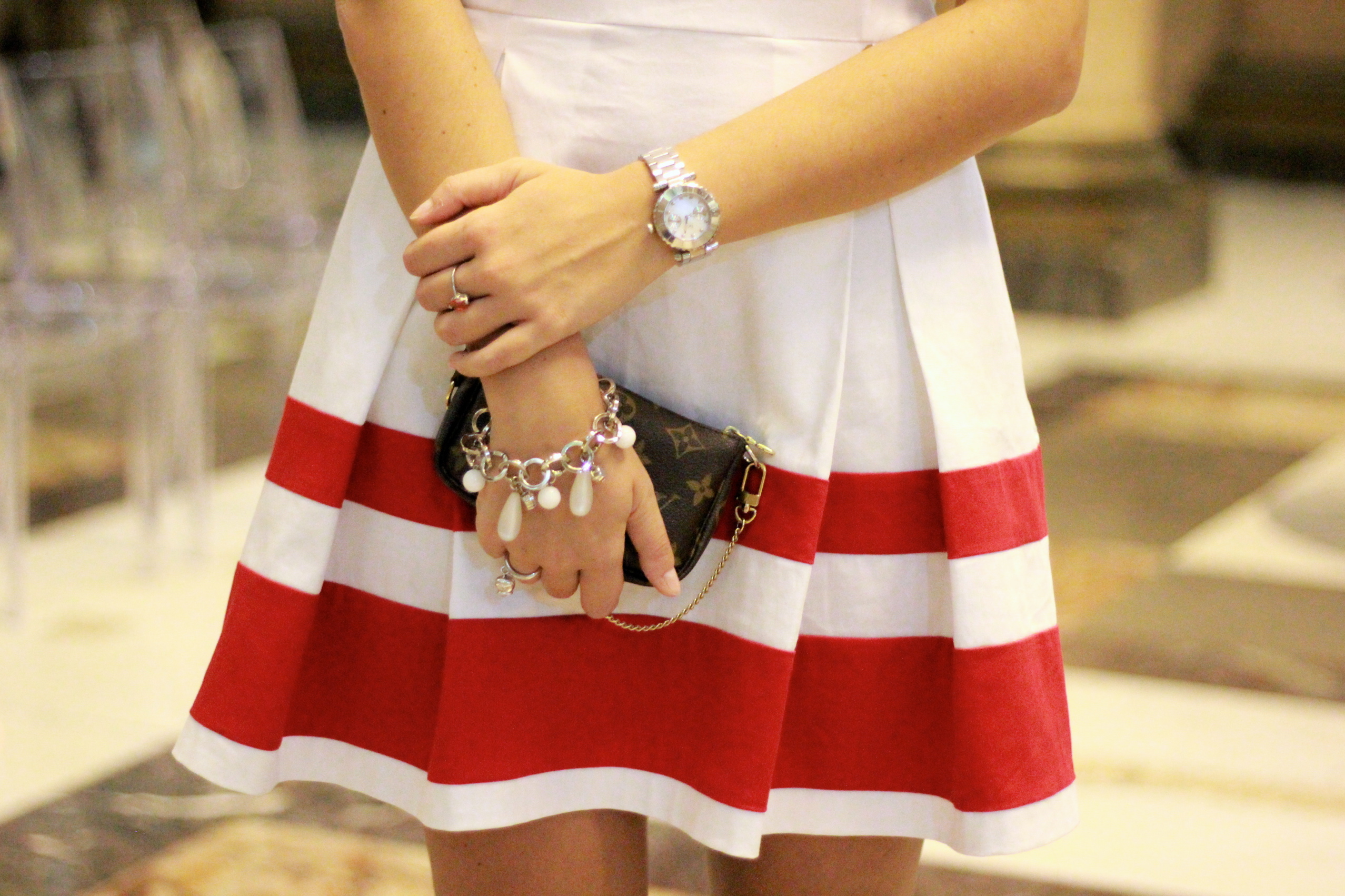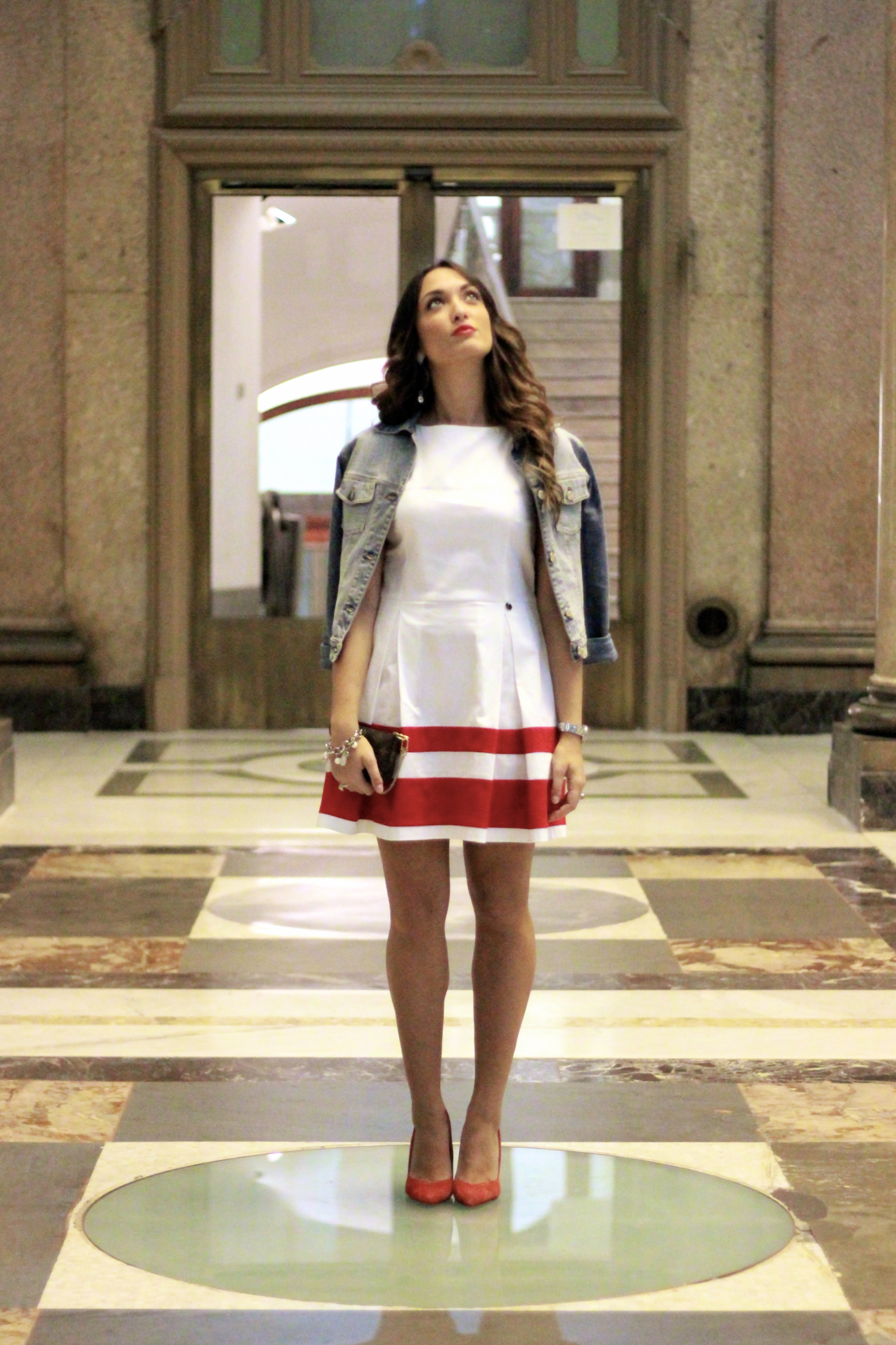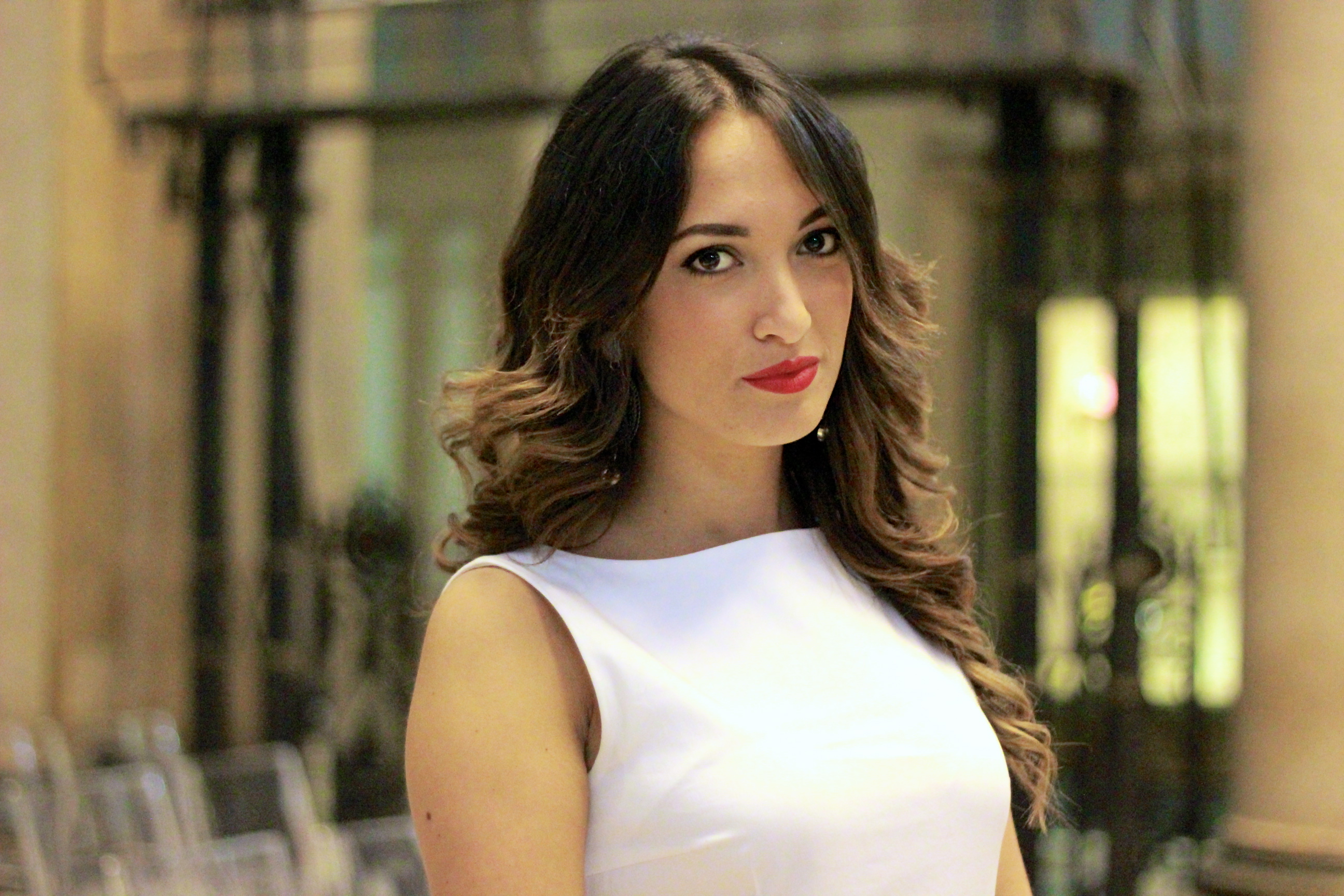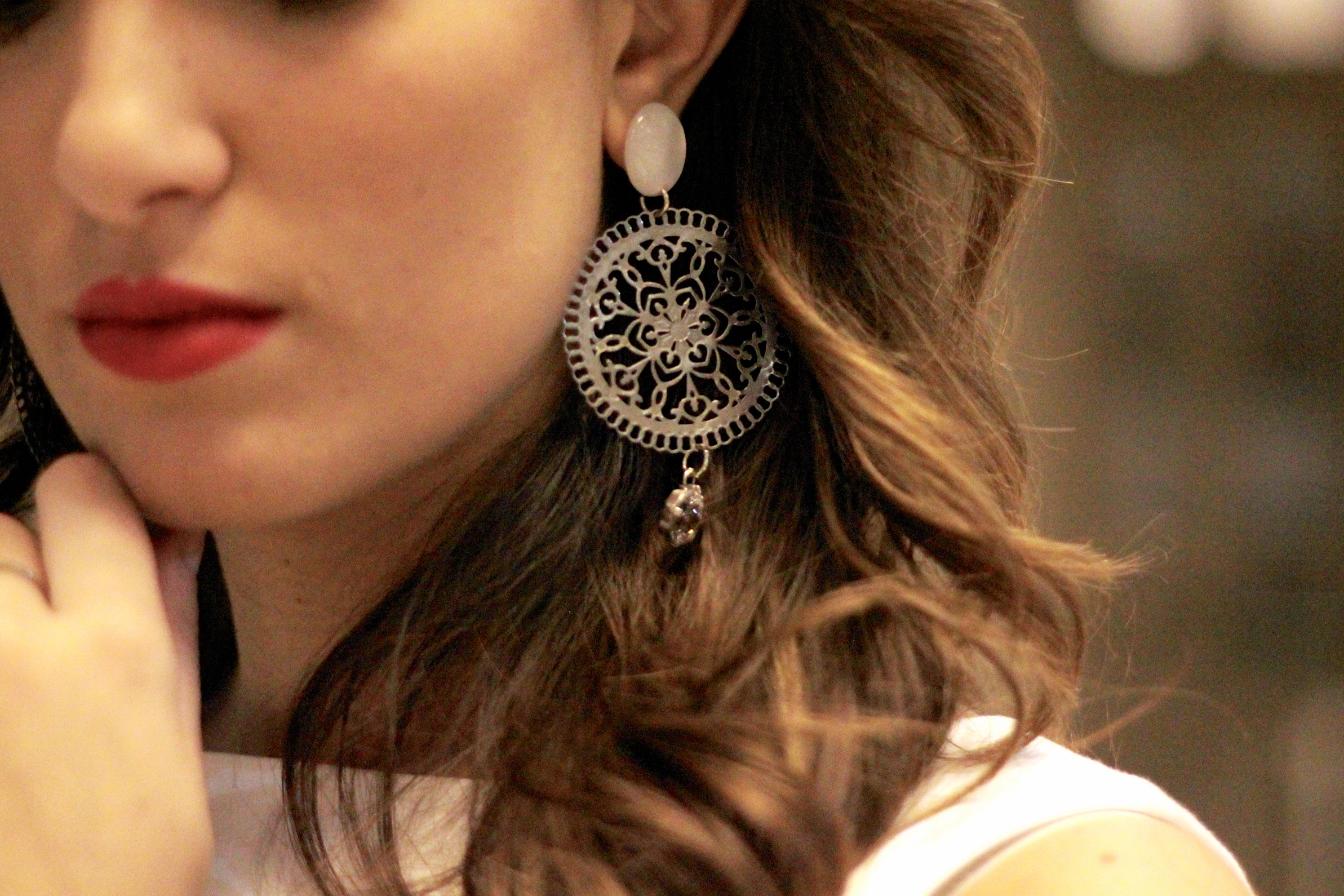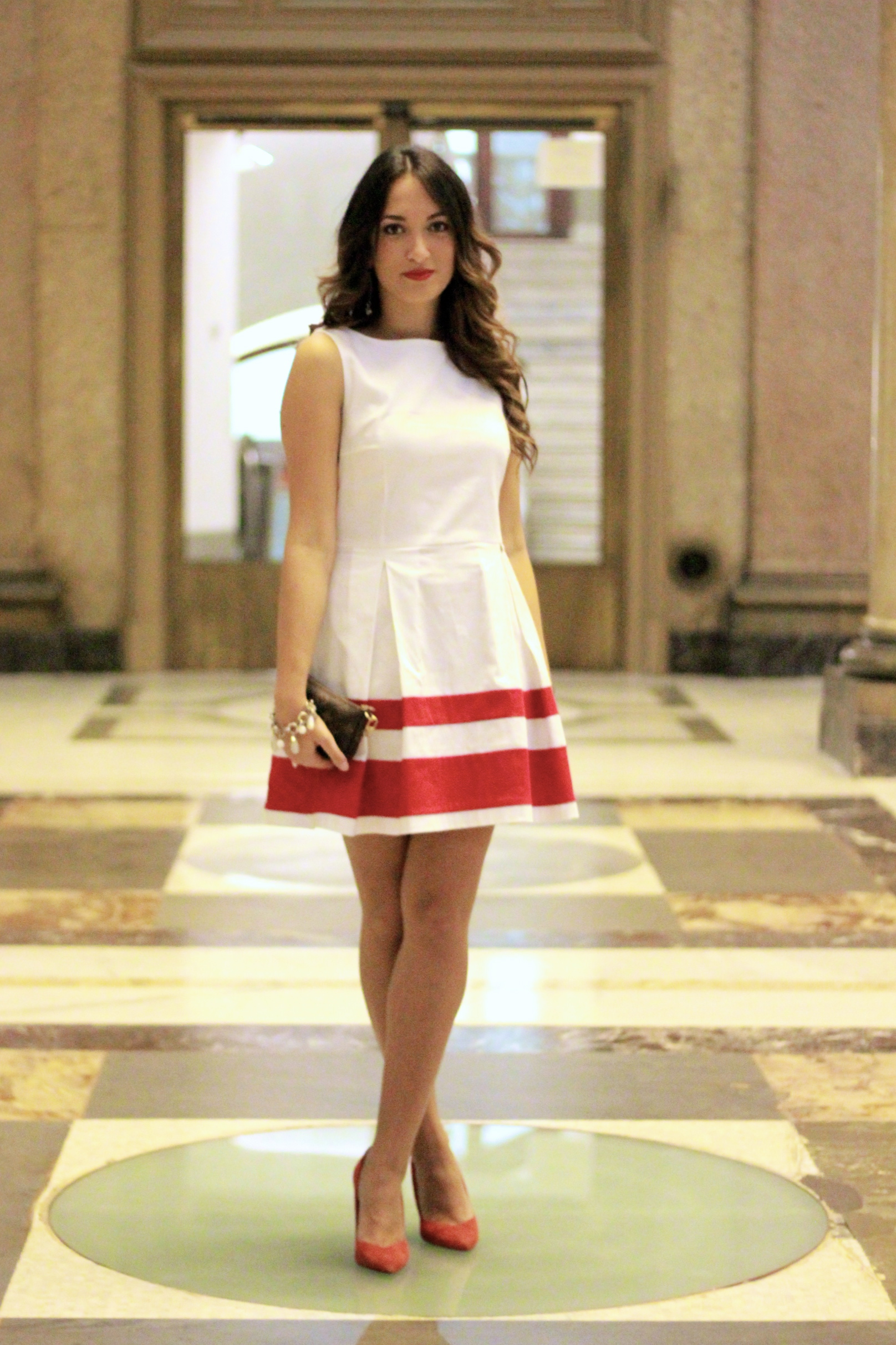 Thanks to Rossella for this collage 🙂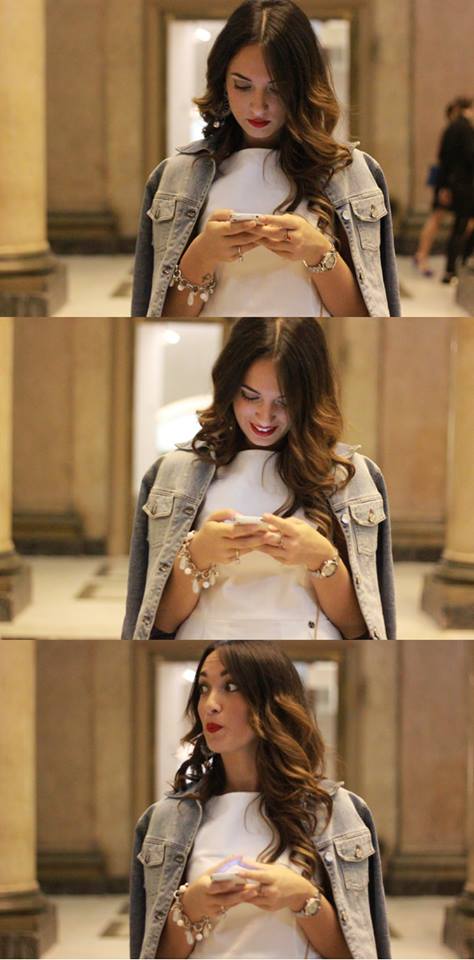 Photo Credits: Rossella Padolino
I'm wearing: GIORGIA & JOHNS dress, LOUIS VUITTON bag, ZARA shoes, PAVIE' BIJOUX bracelet and earrings.