Giveaway feat. Bibi Bag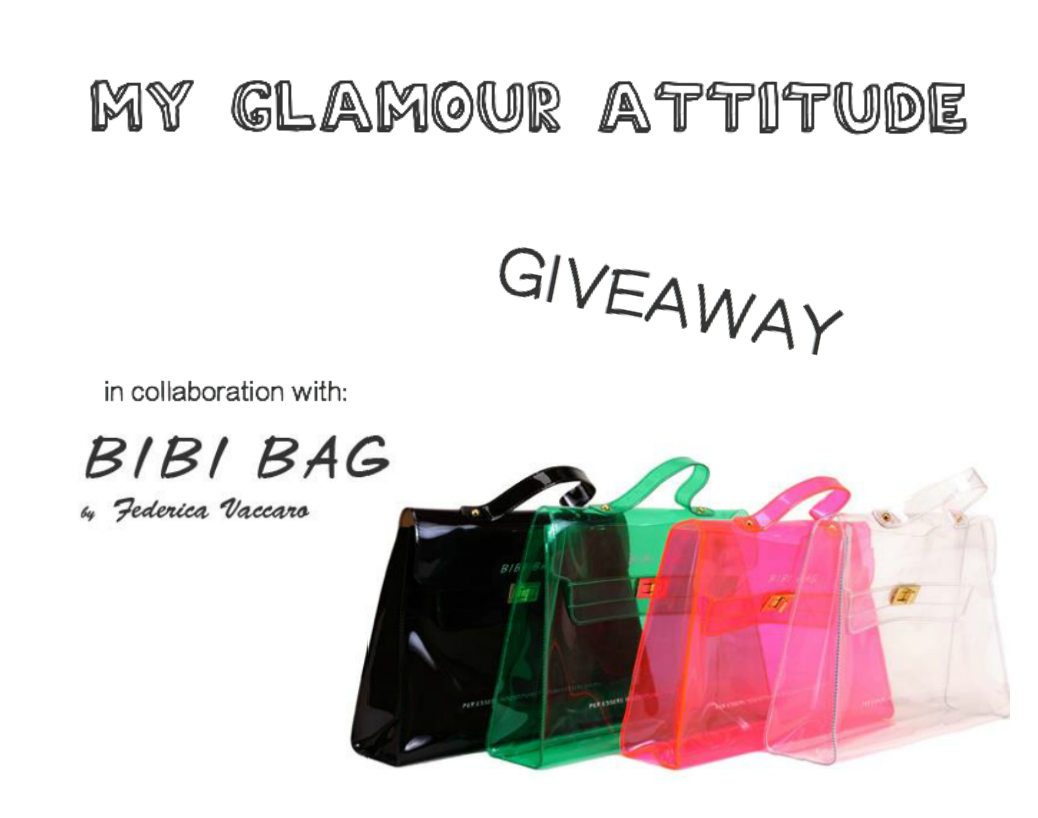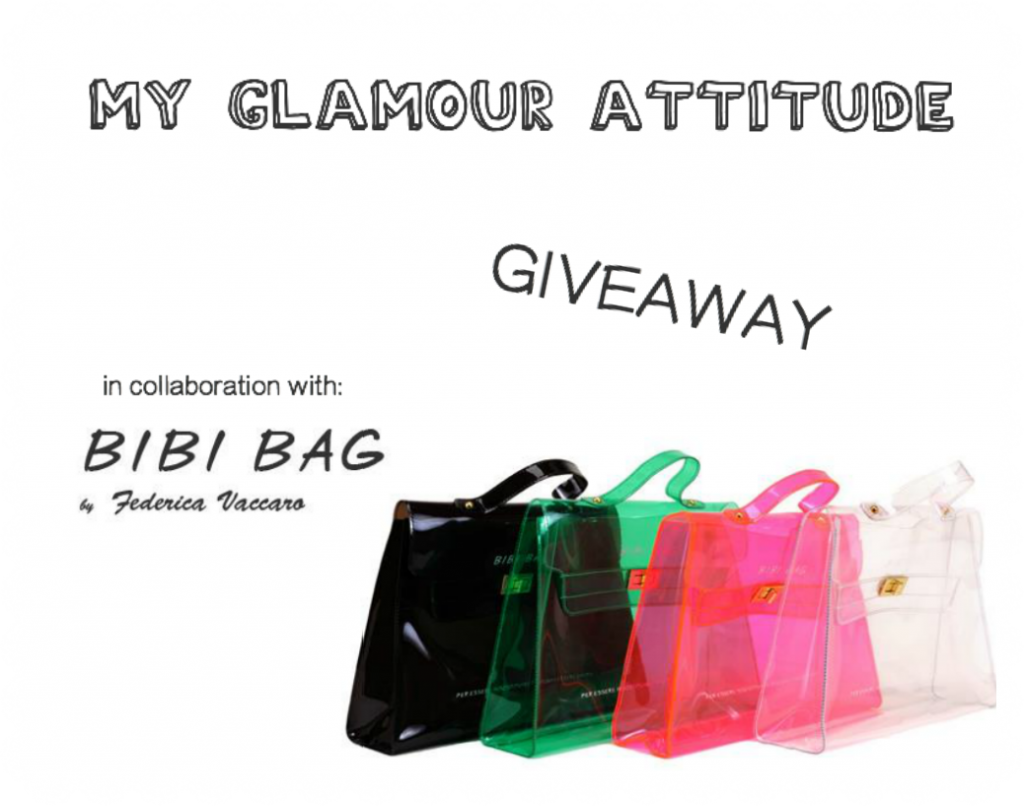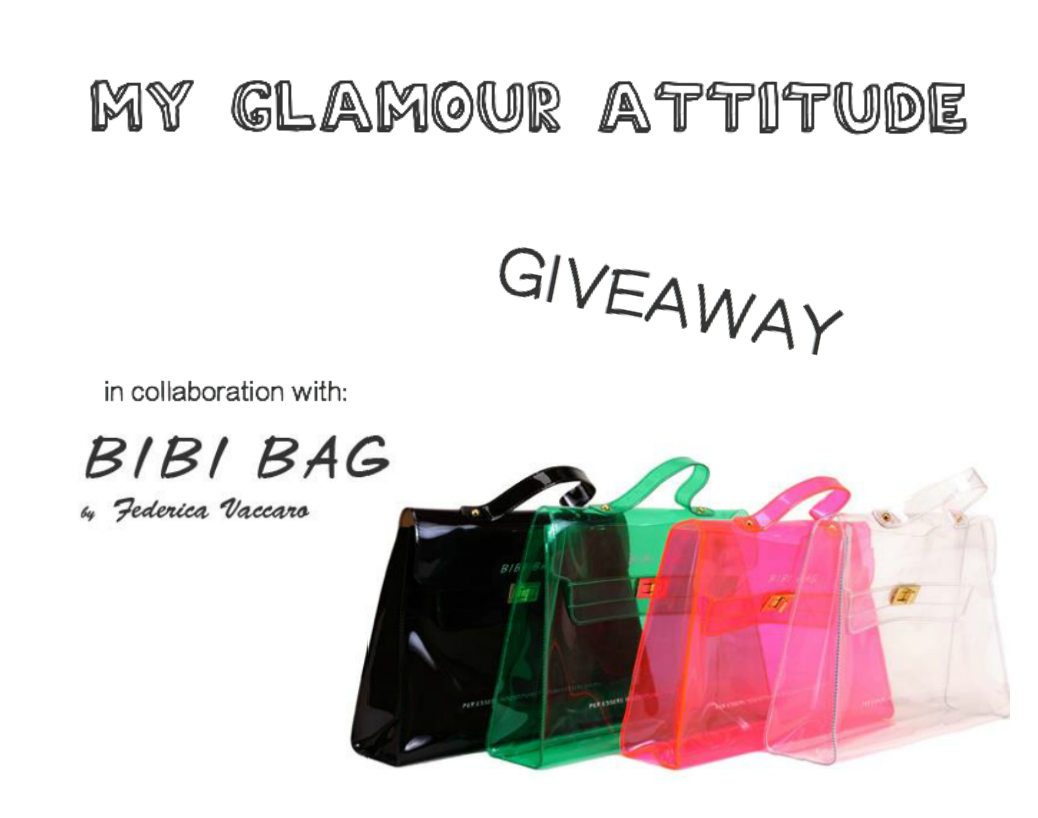 Lo sapete vero che siete la cosa più importante per me? Che senza di voi il mio impegno a tener vivo questo blog non avrebbe senso? 🙂 Bene, io quando posso vi penso sempre e cerco sempre di rendervi partecipi e ringraziarvi. Infatti oggi ho una sorpresa per voi… Io e Bibi Bag vi diamo la possibilità di vincere una di queste borse che oramai stanno diventando un vero e proprio tormentone per tutte le fashioniste! Ma non è tutto, perchè i vincitori saranno tre: 1° borsa  /  2° buono sconto del 30%  /  3° buono sconto del 20%  (sull'acquisto di una Bibi Bag). Per partecipare non dovete fare altro che seguire questi cinque punti:
Segui My Glamour Attitude su BLOGLOVIN.
Diventa fan della pagina BIBI BAG.
Condividi questo post tramite Facebook, Twitter o Google+, invitando gli amici a partecipare.
Lascia un commento sotto a questo post rispondendo alla domanda"PERCHE' VORRESTI LA BIBI BAG?" ed indicando nome, cognome, con quale social network hai effettuato i passaggi ed il link di dove hai condiviso il post!
Il giveaway durerà fino alle 23:59 del 30 giugno ed il 1° luglio verranno estratti i vincitori! Mi raccomando NON SALTATE NESSUN PUNTO! Buona fortuna a tutti! 


Did you know that you are the most important thing for me? That without you my commitment to keep alive this blog doesn't have a sense? 🙂 Well, when I can, I think of you. In fact, today I have a surprise for you … Me and Bibi Bag give you the chance to win one of these bags that now are becoming a real must have for all fashionistas! But that's not all, because there will be three winners: 1st purse / 2 off coupon 30% /. 3rd 20% off coupon (on the purchase of a Bibi Bag). In order to participate you have to do these five steps:
Follow My Attitude Glamour BLOGLOVIN.
Become a fan of the page BIBI BAG.
Share this post via Facebook, Twitter or Google+, inviting friends to participate.
Leave a comment below on this post answering the question "WHY YOU WANT THE BIBI BAG?" and indicating name, with which social network you have done steps and a link to where you shared this post!
The giveaway will last until at 23:59 on June 30 and July 1 will be drawn the winners! I recommend you DO NOT SKIP NO POINT! Good luck to all! 🙂