Pink, Camouflage & Skull
IT – Le giornate diventano sempre più frenetiche. Tra studio, esami che si avvicinano, blog, eventi, collaborazioni, palestra, sono sempre avanti e indietro! Dunque, aboliti i tacchi, cerco un abbigliamento comodo ma mai banale. Proprio ieri mattina mi è arrivata una spedizione da parte di Rum Jungle che conteneva anche questi occhiali, allora ho subito pensato di indossarli abbinandoli alla tee double-face di Marialuisa Maruzzella che ha questo richiamo di colore tra il camouflage della stampa. Entrambi sono brand giovani e made in Italy, ma non per questo di minor importanza. Anzi, la qualità è ottima ed anche meglio di aziende più note. Prossimamente vi mostrerò altri capi di queste collezioni. Siete curiosi? 🙂 Stay tuned!
EN – The days are getting more hectic. Among study, exams, blogs, events, collaborations, gym, they are always around! Therefore, abolished the heels, I try to wear comfortable clothes but never boring. Just yesterday morning I received a shipment from Rum Jungle which also contained these sunglasses, so I immediately thought of wearing matching them to the tee double-face of Marialuisa Maruzzella, which invokes this color between the camouflage printing. Both are young brand made in Italy, but not for this of minor importance. In fact, the quality is excellent and even better than the best known companies. Soon I will show you other heads of these collections. Are you curious? 🙂 Stay tuned!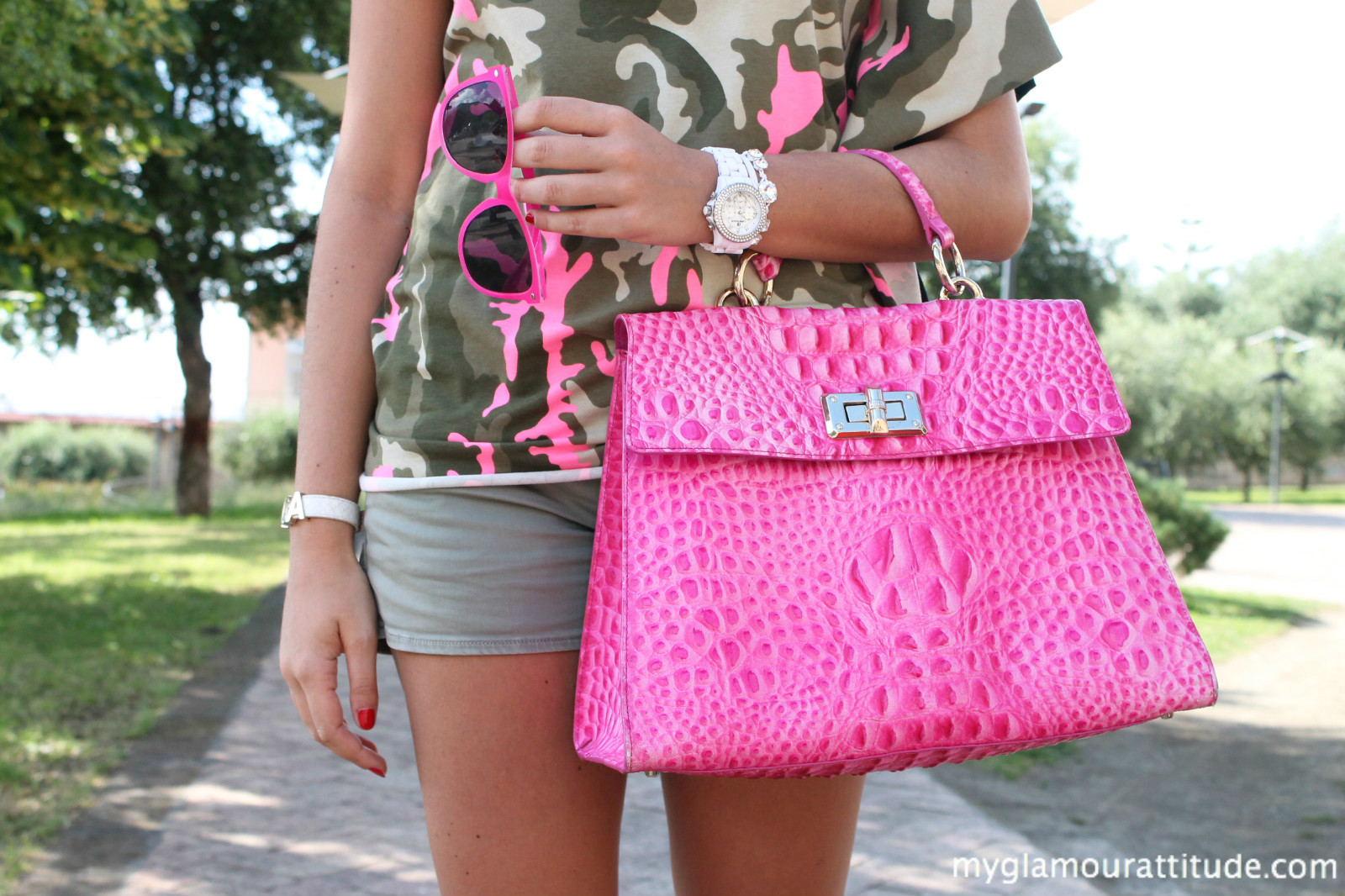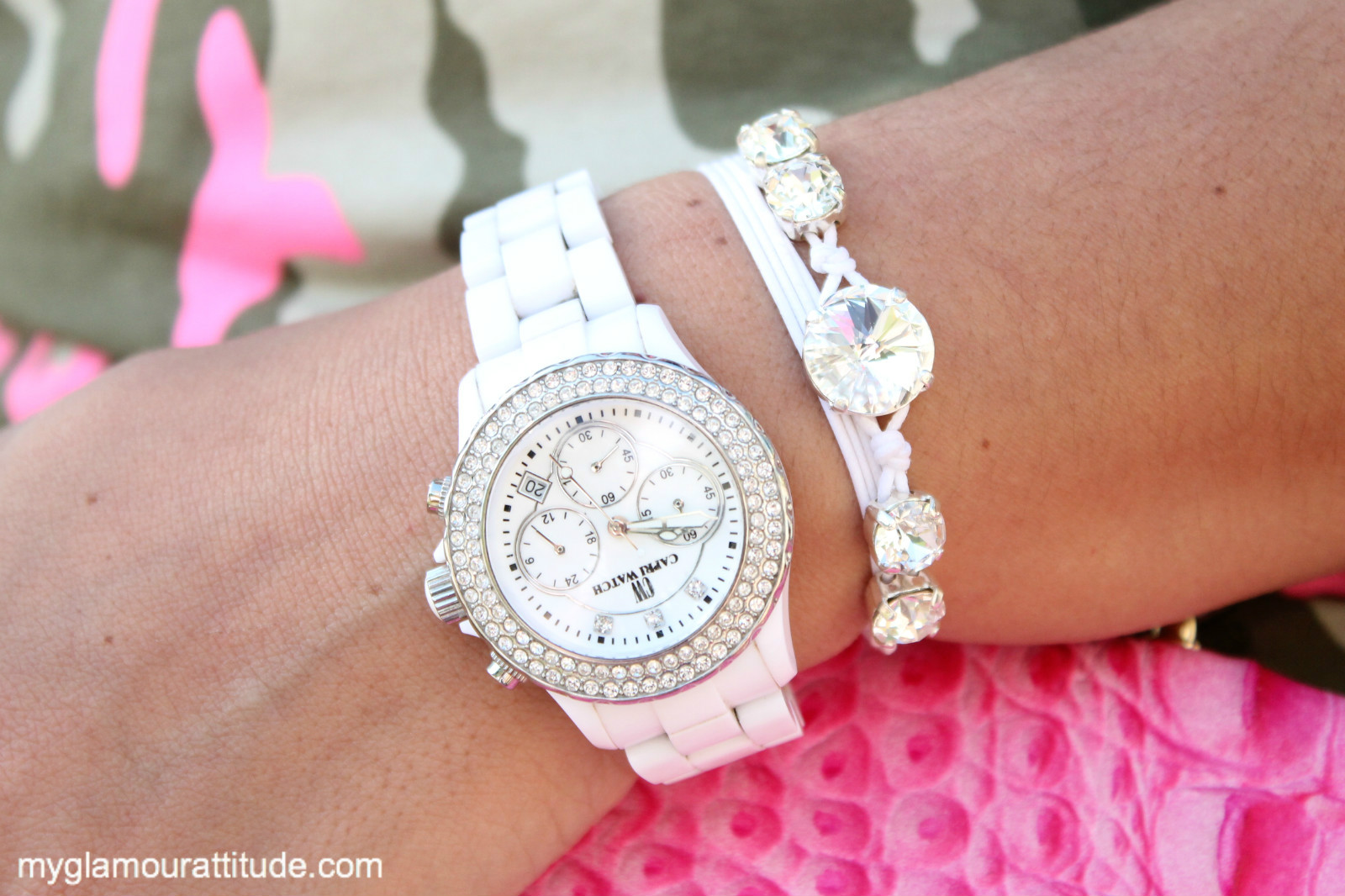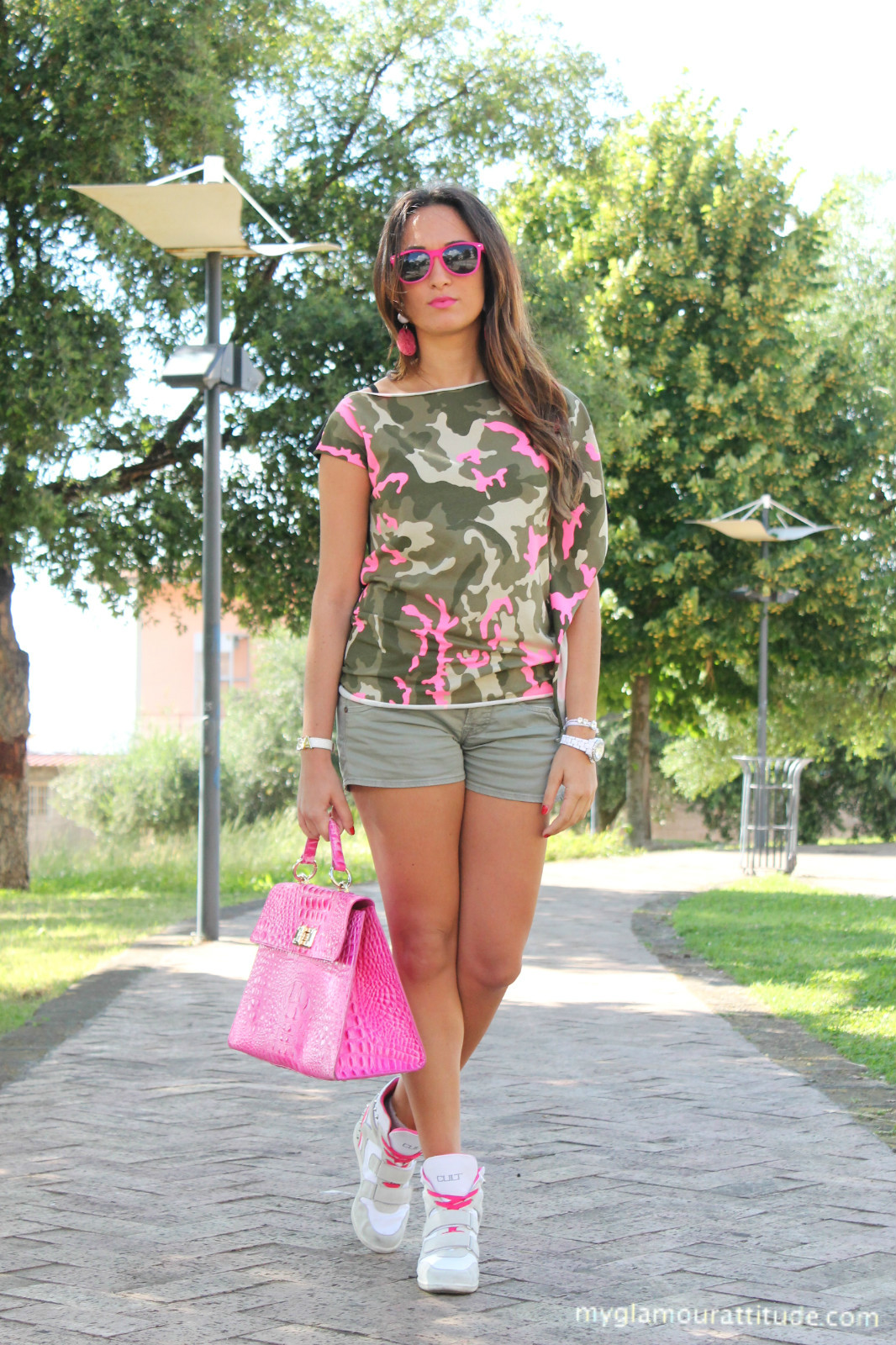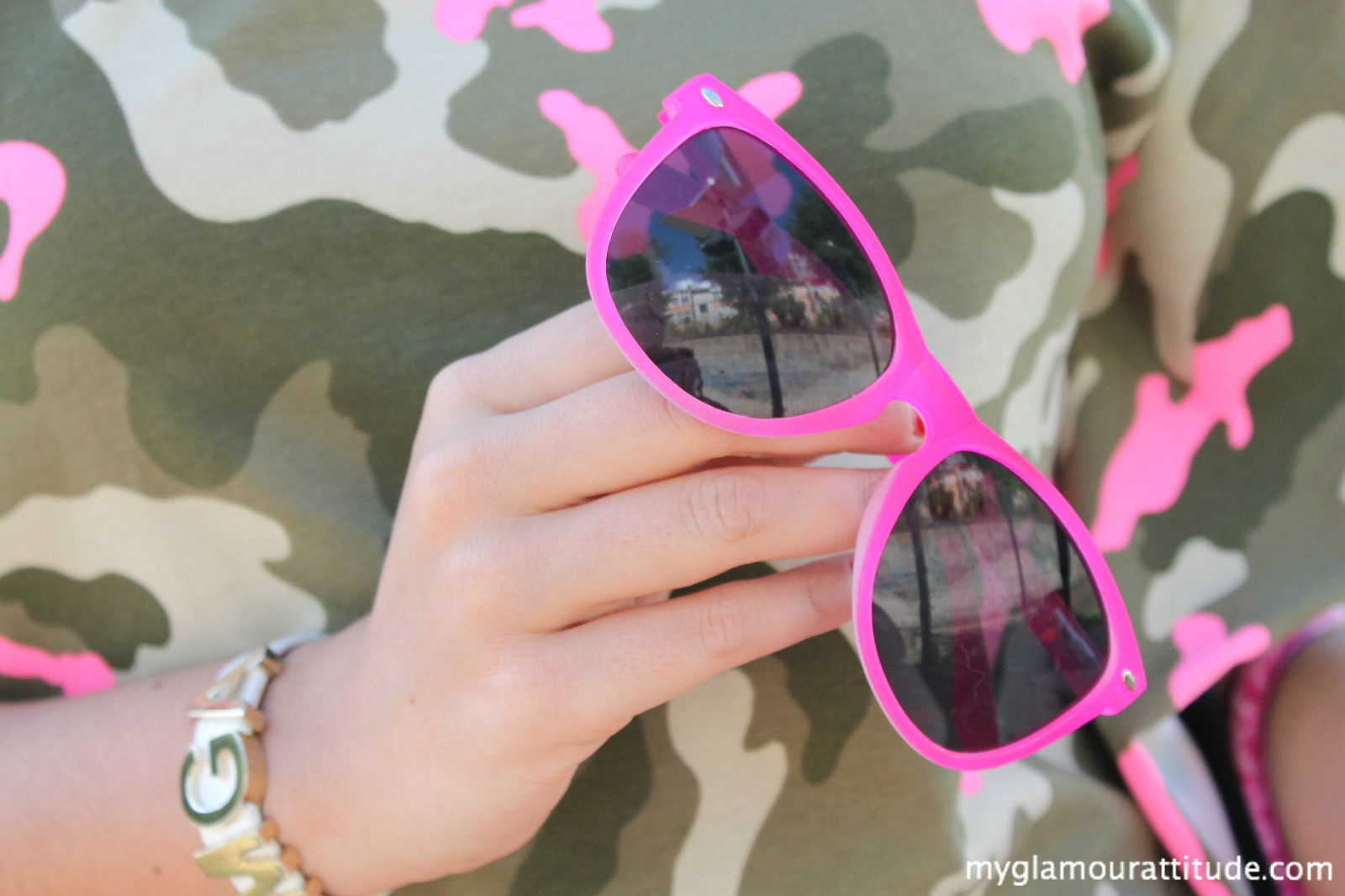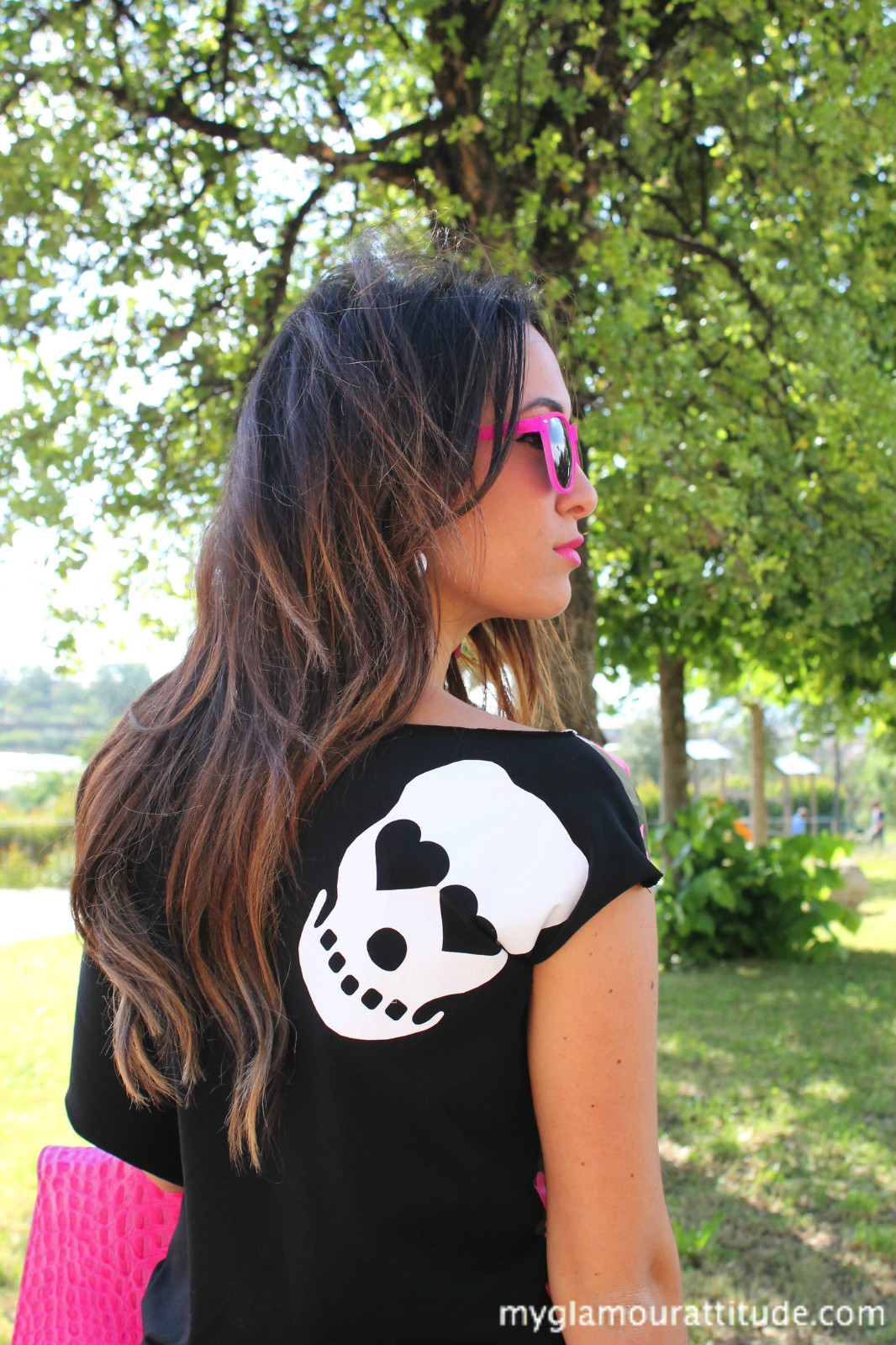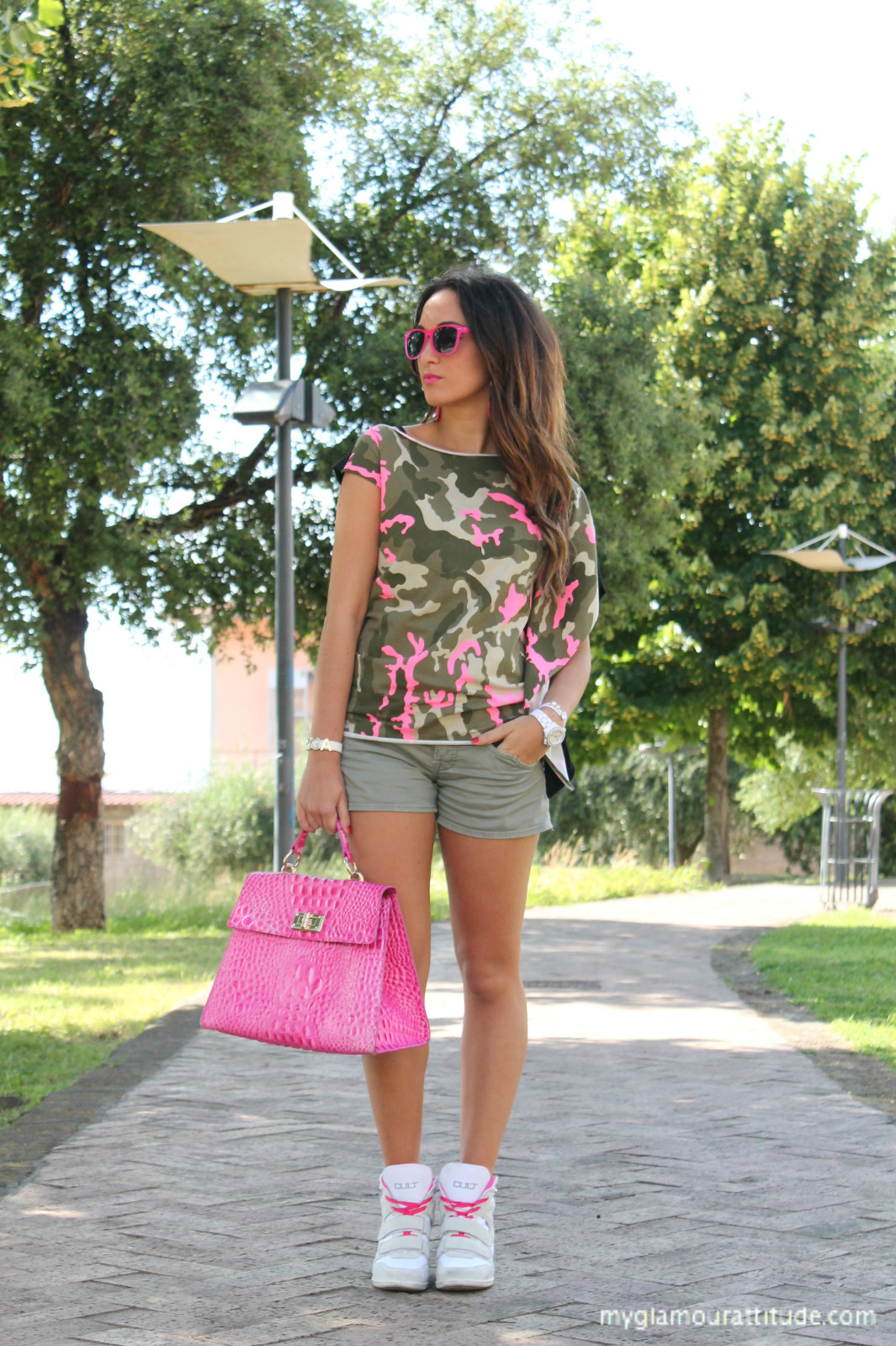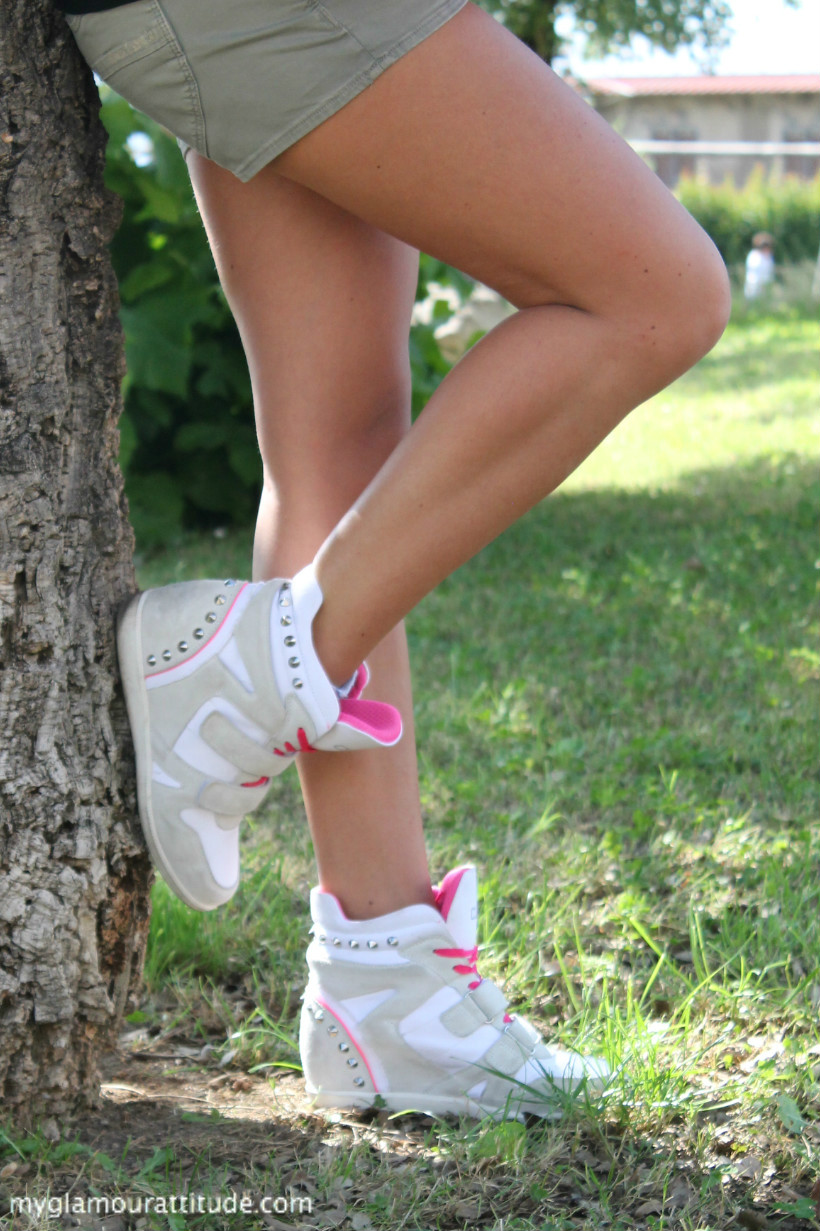 Photo Credits: Alberto Gentile
I'm wearing: MARIALUISA MARUZZELLA shirt, RUM JUNGLE sunglasses, CULT SHOES shoes, MIKYRI swarovsky bracelet, IDENTIFY letter bracelet, CAPRI WATCH watch, TOSCA BLU bag, HTC shorts.