Olo, sneakers and heels in one shoe!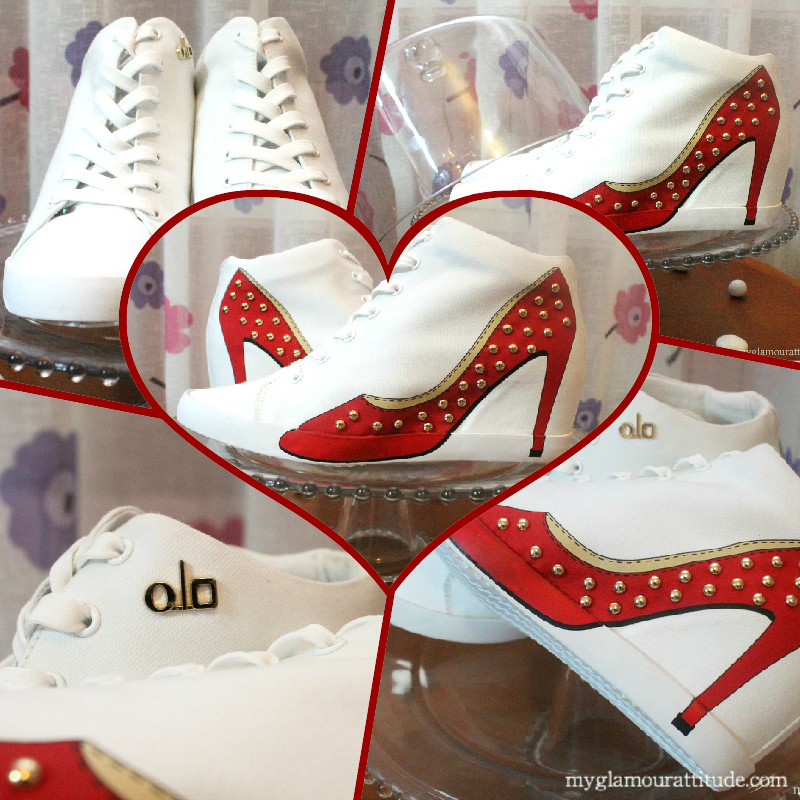 IT – Stanche di dover decidere se indossare tacchi o scarpe comode? La soluzione a questo dilemma ce la propone Olo, nuovo brand di scarpe che ha unito la comodità di una sneakers all'eleganza del tacco! Io ho scelto il modello Naomi Wedge, con tacco interno e stampa di una decolletè borchiata sul lato esterno della scarpa, ma sul sito ufficiale c'è una vastissima scelta di colori e modelli! Vi piacciono?? Se la risposta è si, ho una buona notizia per voi! Perchè da adesso fino al 29 giugno mi è stato attivato uno sconto del 15% per l'acquisto delle scarpe Olo! Quindi inserendo il codice "olomaria" (con rispetto delle minuscole) nella barra dove c'è scritto "voucher", tutte voi potrete usufruirne! Spero che questo piccolo regalo vi faccia piacere! Fate un giro nello shop online e non lasciatevi scappare questa occasione!
EN – Are you tired of having to decide to wear heels or comfortable shoes? The solution is proposed by Olo, a new brand of shoes that combined the comfort of a sneaker with the elegance of the heel! I chose the model Naomi Wedge, with interior wedge and printing of a high-heeled shoe studded on the outer side of the shoe, but on the official website there is a wide choice of colors and patterns! Do you like them? If the answer is yes, I have good news for you! Because from now until June 29 you have installed a 15% discount for purchase of shoes by Olo! So by entering the code "olomaria" (note lowercase letters) in the bar where it says "voucher", you can use it ! I hope that this small gift like you! Take a tour in the shop online and don't miss this opportunity!