The Winner of Giorgia&Johns Contest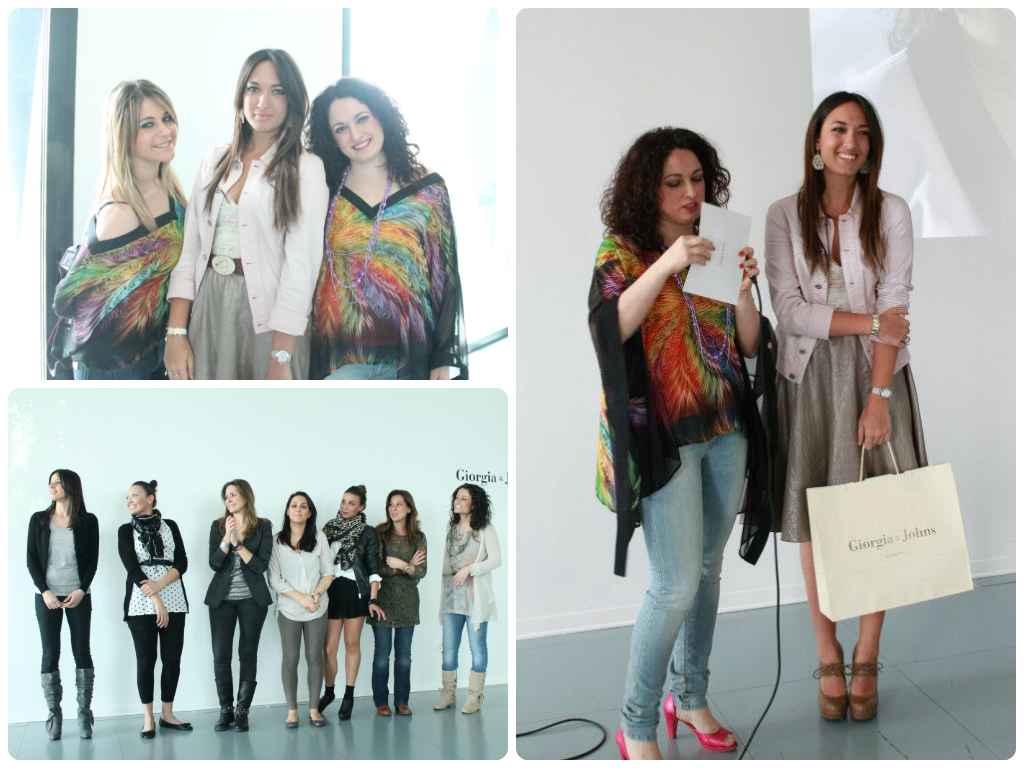 IT – Un pò di tempo fa il brand Giorgia & Johns aveva lanciato un contest per le fashion blogger. Ne sono state scelte dieci ed io ero una di queste. Il 24 aprile, esattamente un mese fa, nell'headquarter di Giorgia & Johns a Nola si sono svolte le sfilate sia della nuova collezione P/E 2013 che del A/I 2013/14. Sempre in quel giorno sarebbe stata eletta la vincitrice del contest, colei che tra le blogger era riuscita ad interpretare meglio lo stile e il mood dell'azienda. Non potete capire la mia sorpresa, mista ad imbarazzo, quando ho sentito pronunciare il mio nome! Una cosa inaspettata… mai avrei immaginato! Infatti potete vedere "la mia faccia" mentre Rosaria, la responsabile marketing, mi ha premiato davanti al pubblico mostrando le slide del mio outfit per il concorso. 🙂 Cosa ho vinto? Collaborerò strettamente col brand e pubblicherò anche post, sia di outfit che non, sul blog di Giorgia & Johns. Tra poco inizierete a vedere qualcosa… man mano vi svelo tutto! Concludo ringraziando chi ha creduto in me e citando una delle mie frasi preferite: "Se ci credi, nulla è impossibile"!
EN – Some time ago the brand Giorgia & Johns had launched a contest for fashion bloggers. Have been chosen ten and I was one of them. On 24 April, exactly one month ago, at the headquarters of Giorgia & Johns in Nola were held fashion shows of the new collection S/S 2013 and of the A/W 2013/14. Also in that day would have been elected the winner of the contest, the one who among the blogger was able to better interpret the style and mood of the company. You can't understand my surprise, mixed with embarrassment, when I heard say my name! Something unexpected … I never imagined! In fact, you can see "my face" while Rosaria, the marketing manager, has rewarded me in front of the audience by showing slides of my outfits for the contest. 🙂 What did I win? Working closely with the brand and I will publish posts for the Giorgia & Johns's blog. Soon you will begin to see something… as I'll let you all! I conclude by thanking those who believed in me and mentioning one of my favorite quotes: "If you believe, nothing is impossible"!