How an Accessory is Essential!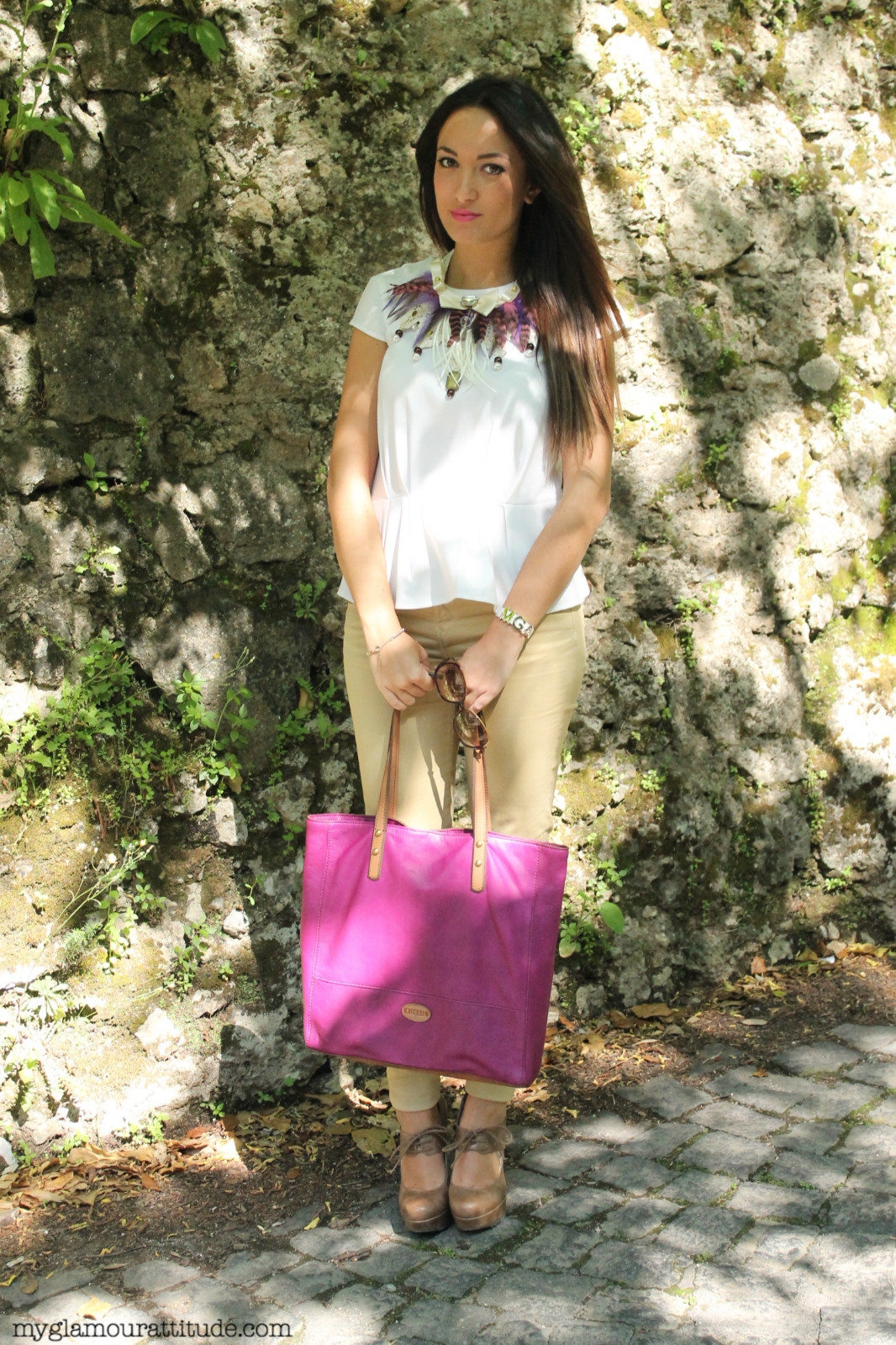 IT – Che gli accessori sono una delle cose fondamentali per rendere particolare un look è scontato e risaputo. Anche io quante volte ve l'ho detto? 🙂 Oggi a dimostrazione di questa tesi, vi mostro questo semplicissimo outfit, reso unico grazie alla collana di piume by Bizzaria Jewel Couture. Ho indossato soltanto un'accessorio, uno solo, e il mio look ha preso vita! Pensate a come sarebbe stato semplice e banale senza la collana… vero? Dunque quando pensate a cosa indossare non focalizzatevi solo sugli abiti, date agli accessori l'importanza che meritano!
EN – That the accessories are one of the key things to make a particular look, it's obvious and known. How many times I've said? 🙂 Today demonstrating this thesis, I show you this simple outfit, made unique thanks to the feather necklace by Bizzaria Jewel Couture. I wore only an accessory, only one, and my look has come to life! You think about how it would be simple and trivial without the necklace … right? So when you think about what to wear, don't focus only on clothing, you give to accessories the importance that they deserve!
Photo Credits: Luigi Cascone
I'm wearing: BIZZARIA JEWEL COUTURE necklace, FOSSIL bag and bracelets, H&M shirt and pants, PRIMADONNA shoes, IDENTIFY letter bracelet, DSQUARED sunglasses.