1° Day in Phuket with Bikiniworld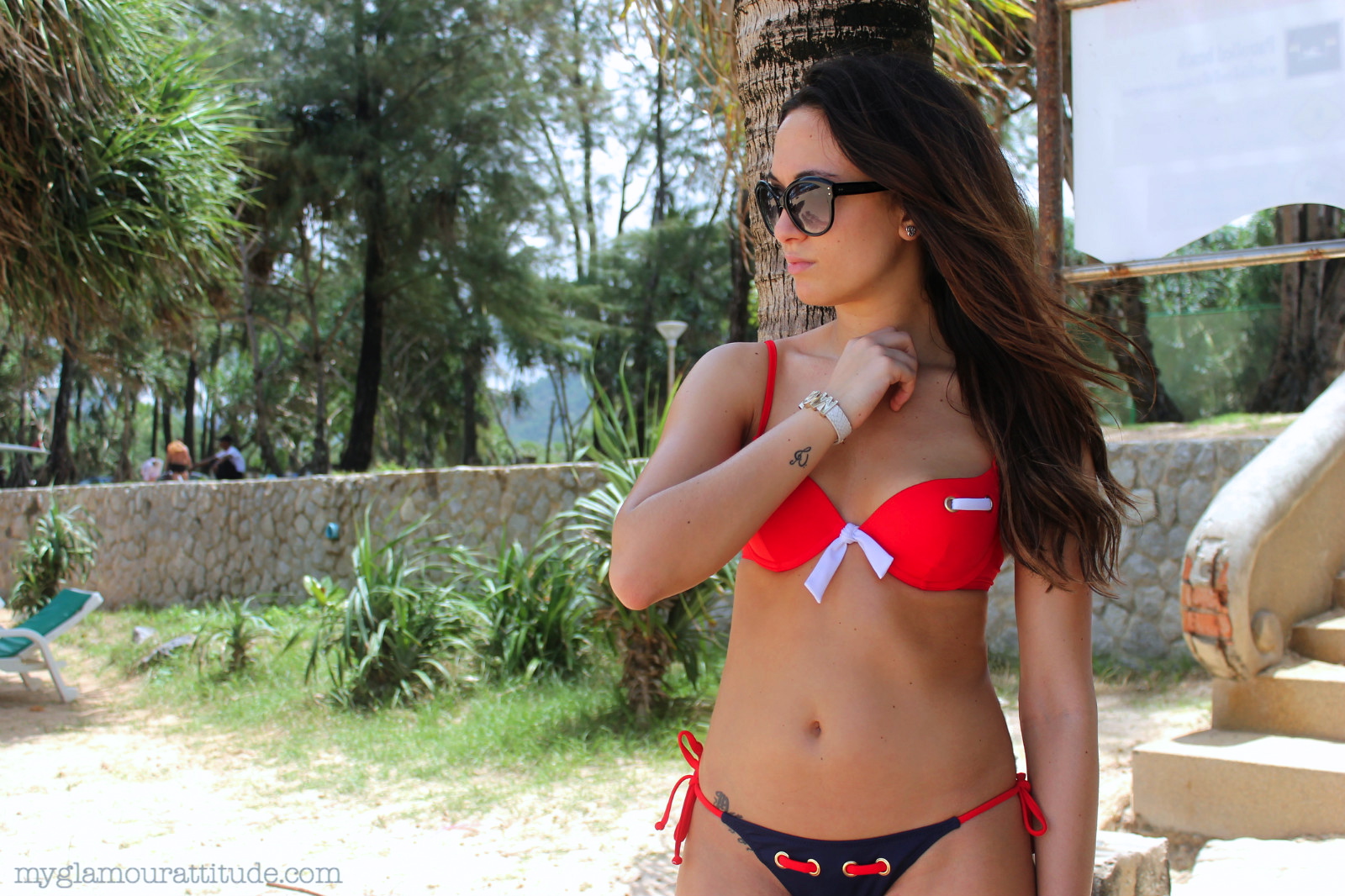 IT – Una volta arrivati a Phuket, dopo 26 ore di viaggio, la prima cosa che abbiamo fatto è stata quella di andare a vedere la spiaggia. Kata Beach, una distesa lunghissima di sabbia bianca, bagnata dalle onde del mare delle Andamane. Queste sono immagini che non si vedono tutti i giorni, sono mozzafiato e ti tolgono il respiro. Per un'occasione così io e Kikko abbiamo indossato le new entry di quest'estate, i nostri costumi di Bikiniworld. Questo è un sito di shop online con il quale ho iniziato una nuova collaborazione che durerà qualche mese e mi vedrà partecipe di alcuni progetti. Vi piacciono?
EN – Once in Phuket, after 26 hours of travel, the first thing we did was to go to see the beach. Kata Beach, a long expanse of white sand, lapped by the waves of the Andaman Sea. These are pictures you don't see it every day, are breathtaking and take your breath away. For a special occasion and I Kikko we wore the new entries of this summer, our bikini by Bikiniworld. This is a site for online shop with which I started a new collaboration that will last a few months, and I will participate in some projects. Do you like them?