Travelling to Phuket
I never done such a long trip… 26 hours between flight, airport and another flight! I left Rome on Sunday evening to Phuket, Thailand. After a 12 hours of flying we landed in Shanghai at 3:00 pm (local time) and here we made a stop of 7 hours, fortunately passed quickly. Taking advantage of the available time I took some photos at the Pudong airport, walked around the shops and bought a new case for my iPhone in true Chinese style! As you can see I have traveled in jeans and tee, with my inseparable companion of travel … the maxi bag of Tosca Blu that goes perfectly with my new sneakers Cult Shoes, no? 🙂 Anyway the trip continued well… I'm here now and I can't wait to tell you as my days spent in this wonderful land!
Un viaggio così lungo non l'avevo mai fatto… 26 ore tra volo, scalo ed un'altro volo! Sono partita da Roma domenica sera per Phuket, Thailandia. Dopo 12 ore di volo siamo atterrati a Shanghai alle 3:00 pm (ora locale) e qui abbiamo fatto uno scalo di 7ore, fortunatamente passate in fretta. Approfittando del tempo a disposizione ho scattato qualche foto all'interno dell'aeroporto di Pudong, fatto un giro per i vari negozi e acquistato una nuova custodia per il mio iPhone in vero stile cinese! Come vedete sono partita in jeans e tee, con la mia inseparabile compagna di viaggi… la maxi bag di Tosca Blu che si sposa a pennello con le mie nuove sneakers Cult Shoes, non trovate? 🙂 Comunque il viaggio è proseguito bene… ora sono qui e non vedo l'ora di raccontarvi man mano le mie giornate trascorse in questa terra meravigliosa!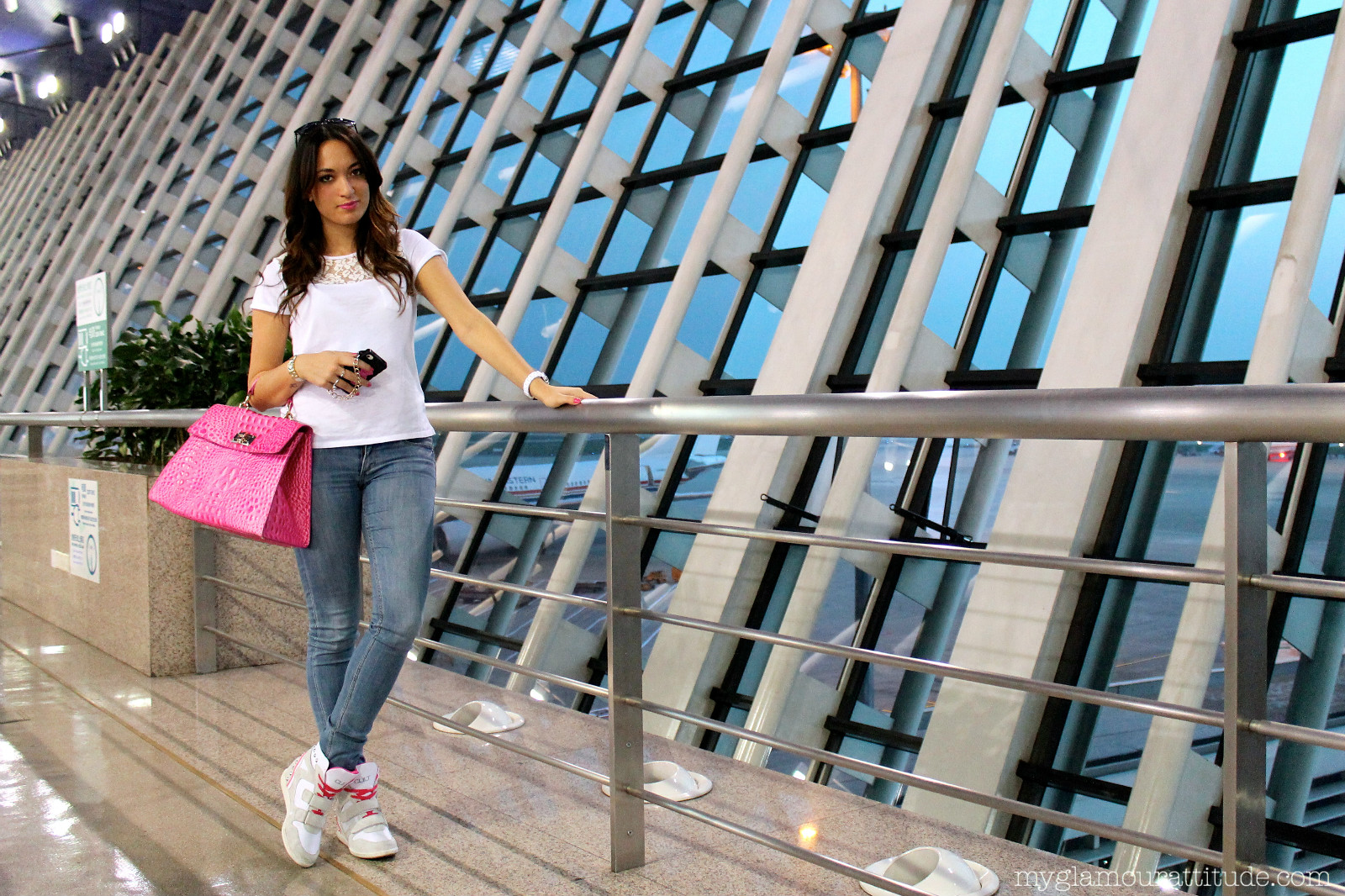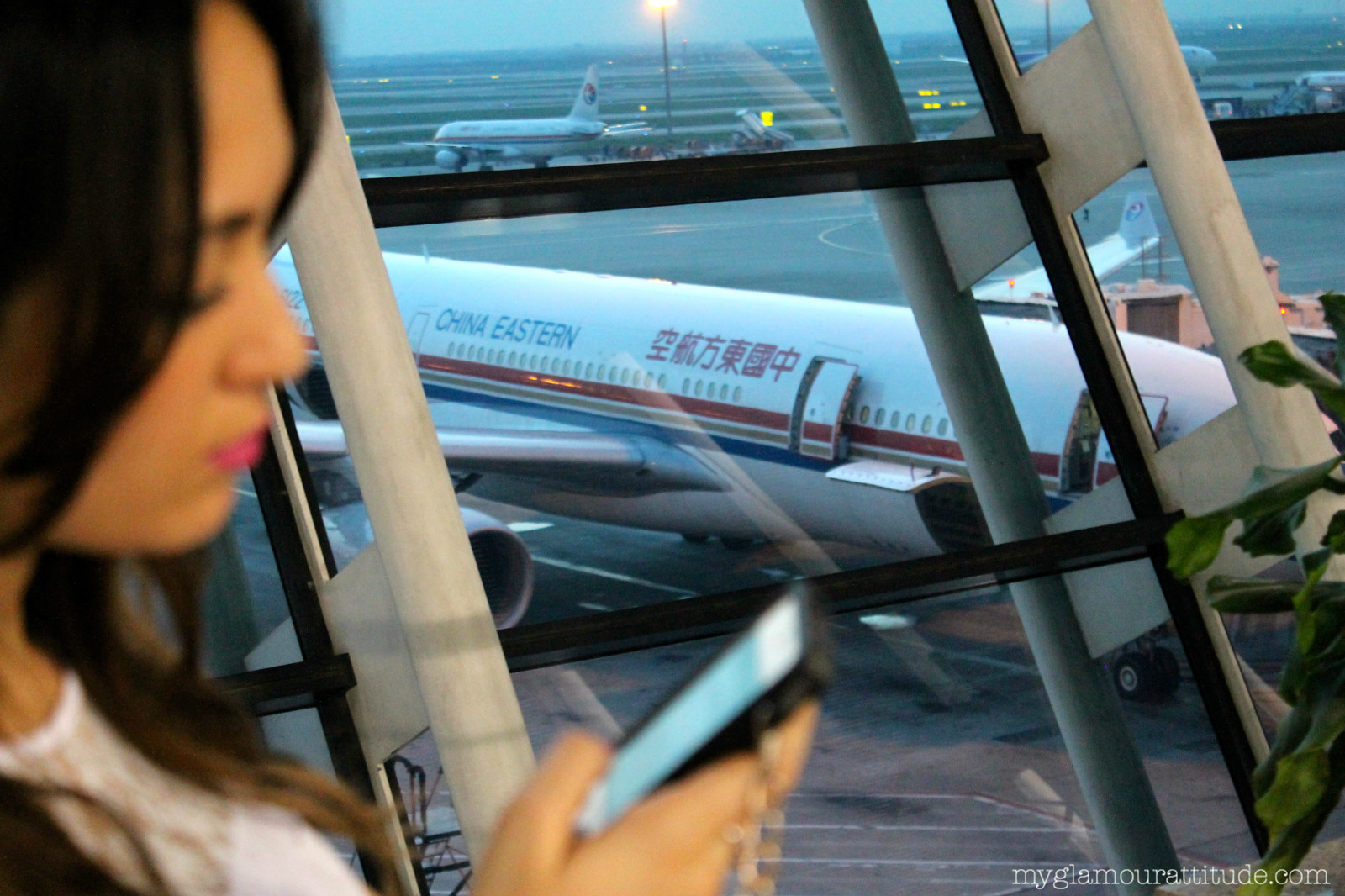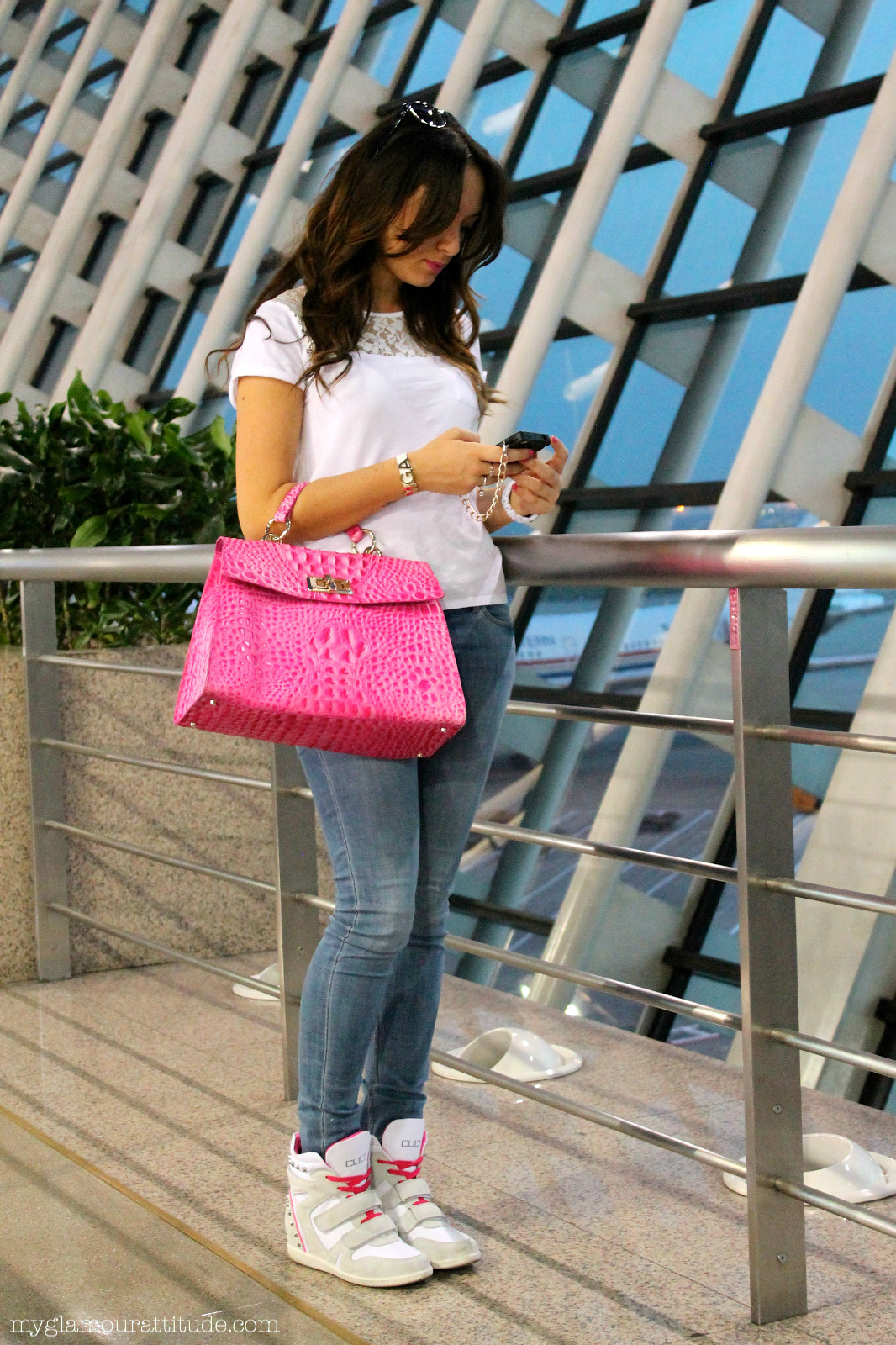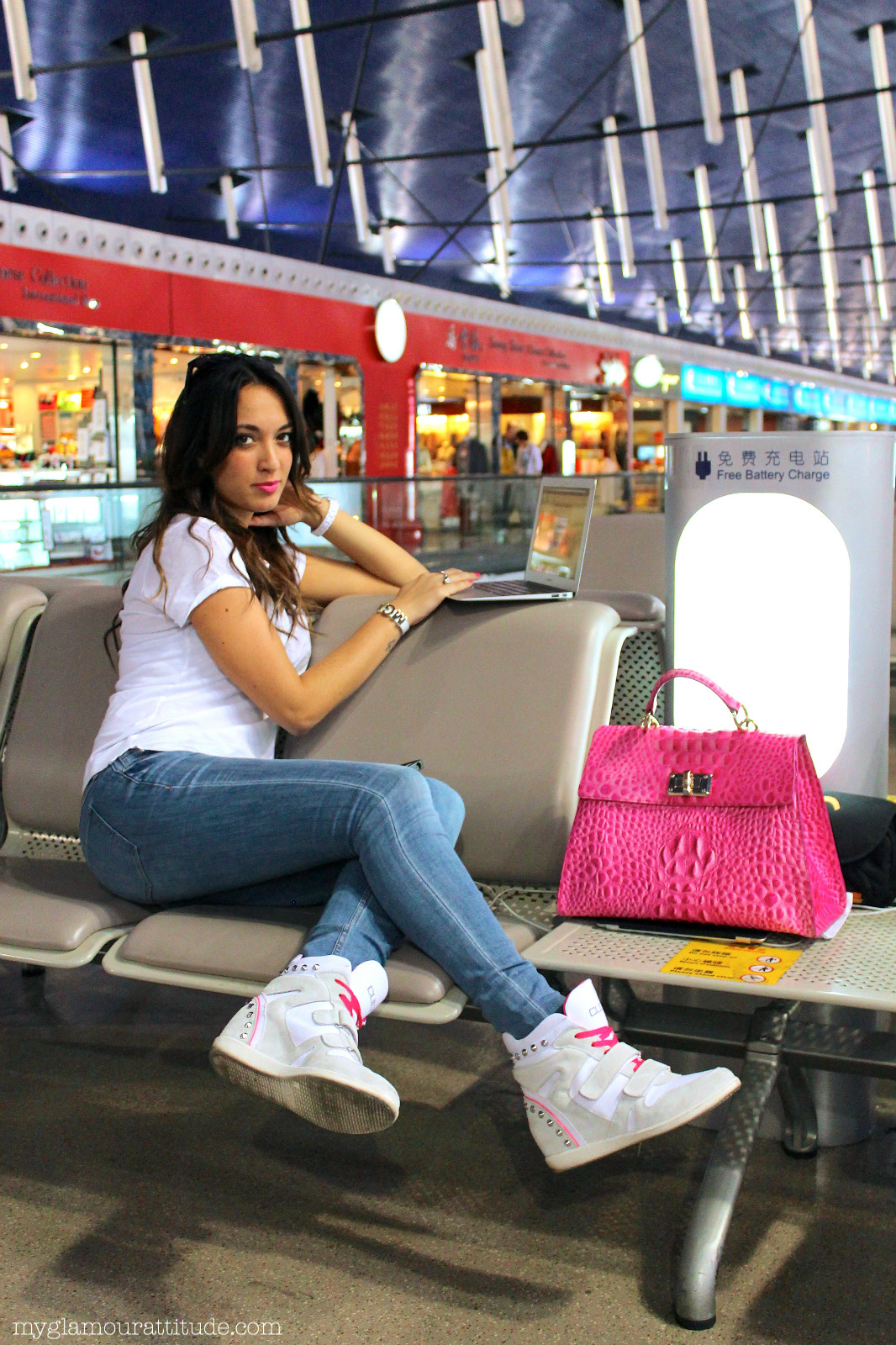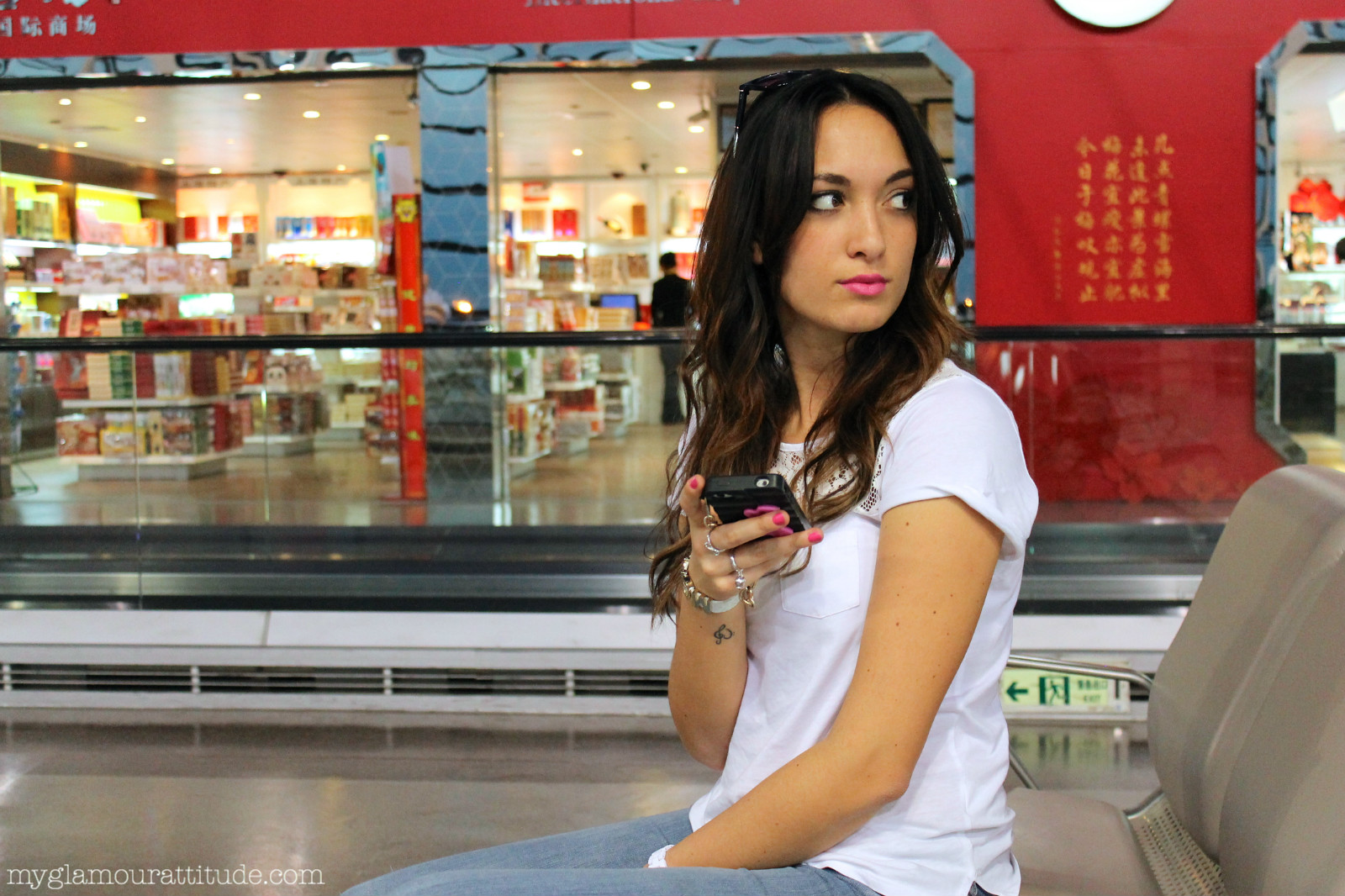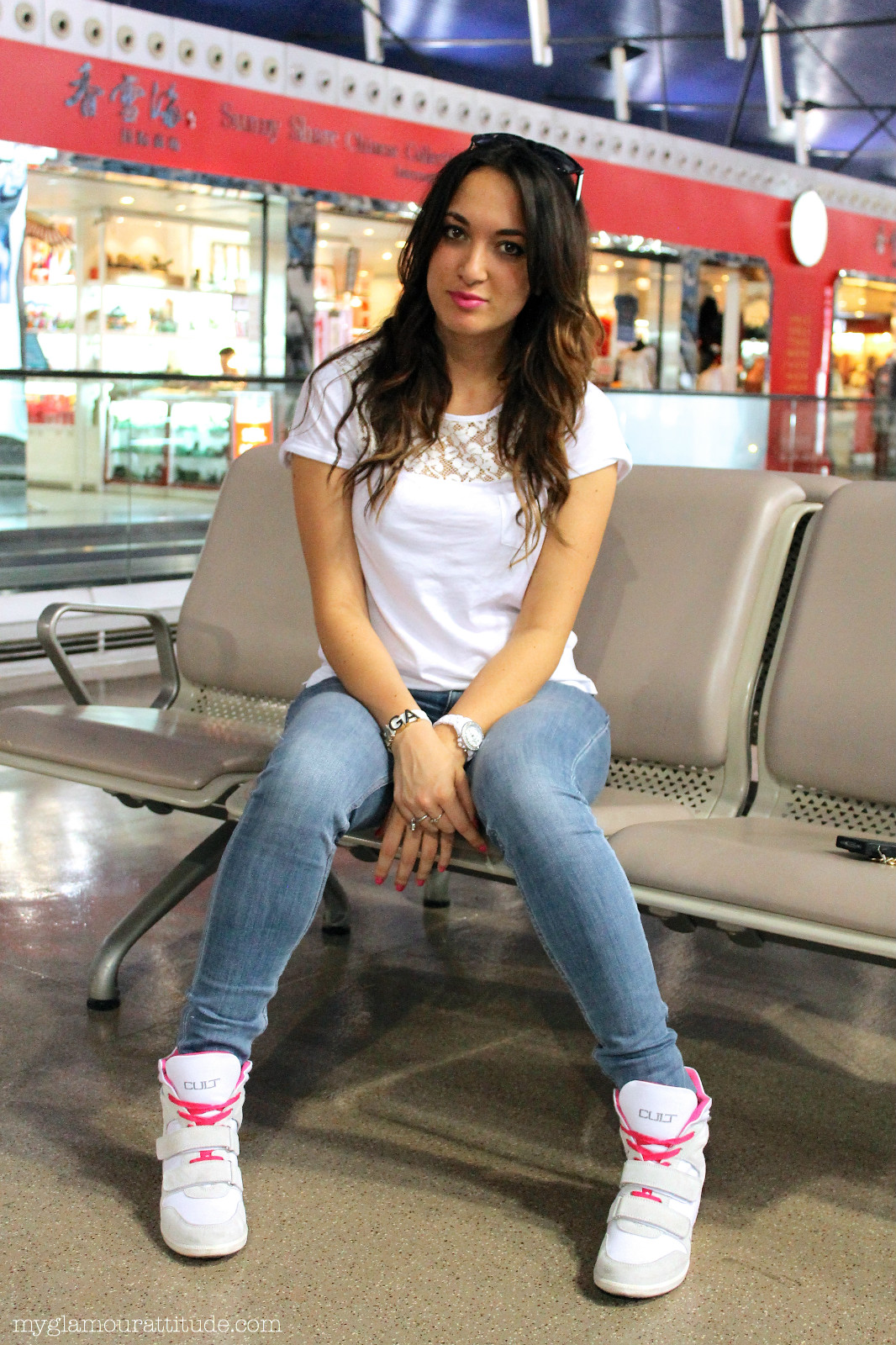 Photo Credits: Francesco Aiello
I'm wearing H&M t-shirt and jeans, IDENTIFY bracelet, CULT shoes, CAPRI WATCH watch, SEVEN&SEVEN sunglasses, TOSCA BLU bag.