5° Outfit of My MFW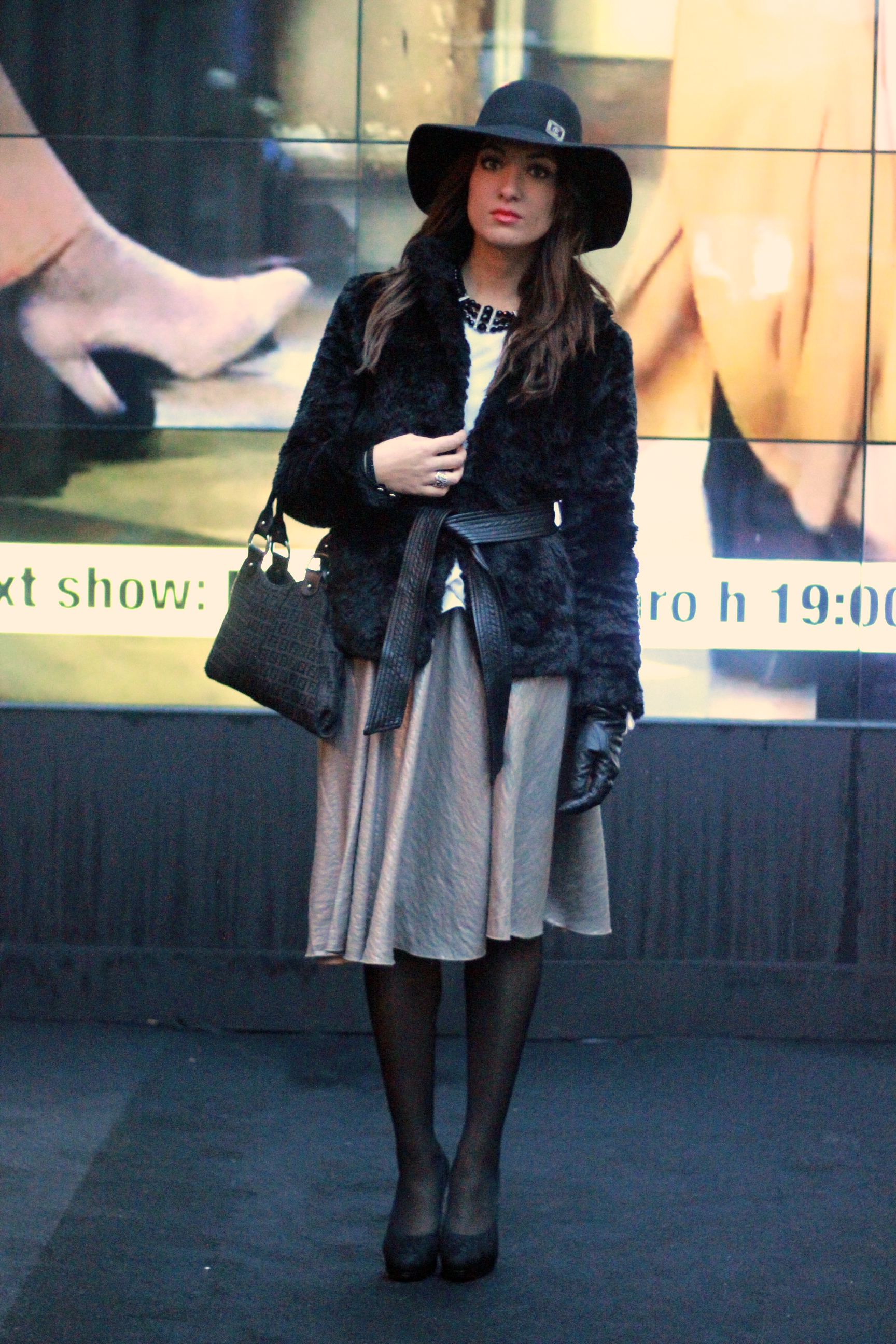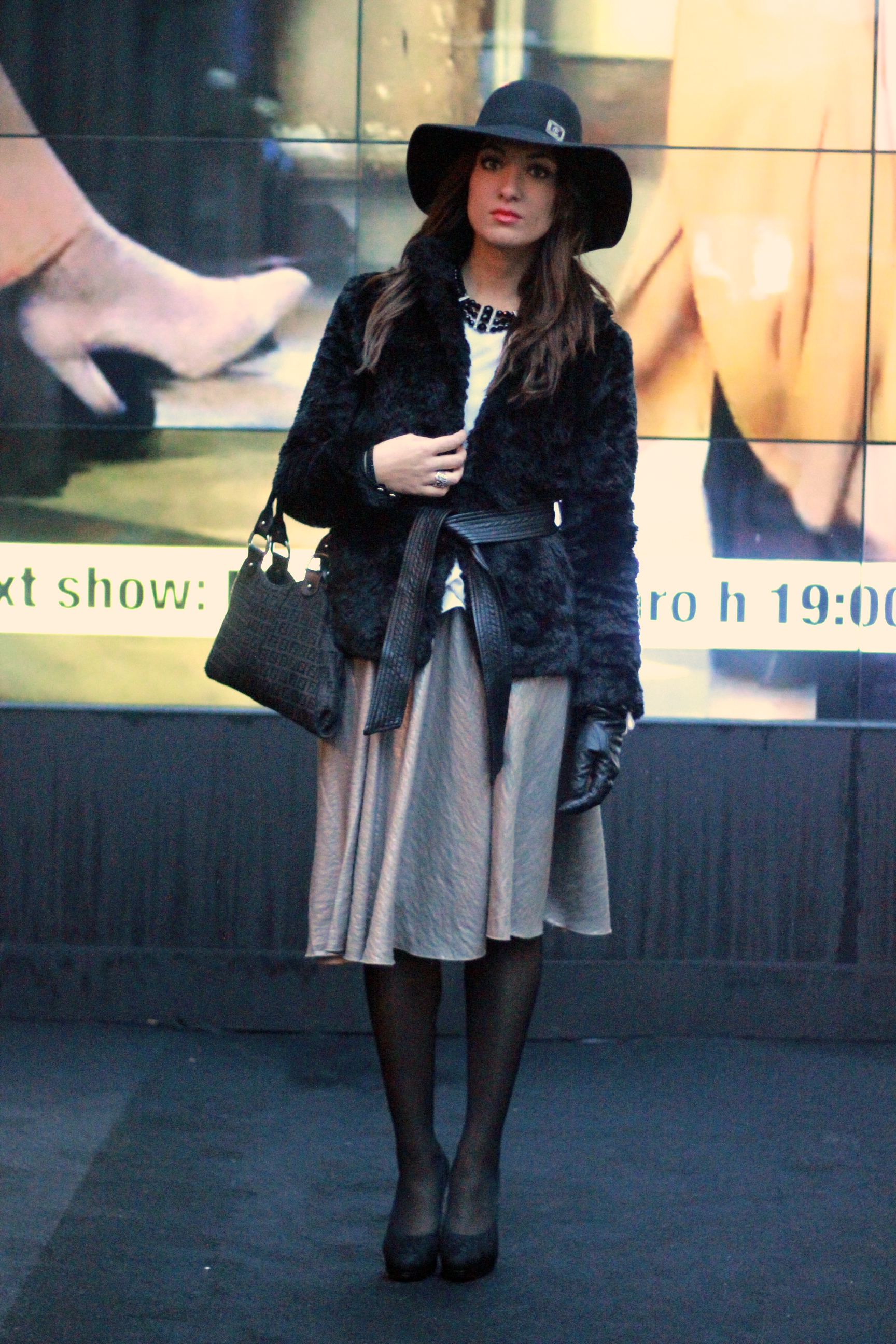 Today I show you the outfit I wore for my fifth day of fashion week! In Milan, it snowed a lot and, believe me, it was a really hard day! So I wore synthetic fur H&M, knee-length skirt A La Fois and big hat to protect me from snowflakes (though I still wet the hair). In the morning I had an appointment at the Palazzo Giureconsulti in Via Mercanti, for the award ceremony and presentation of certificates of ModaStyleTelling (Camera Della Moda's blog, for which I write), and then I was at Laura Biaggiotti and Missoni's fashion shows. In the evening I had Sergei Grinko's party, but I'm dead in bed! 🙂 What do you think of my outfit? I have not given up on socks because the temperatures were very low and it would be madness!
Oggi vi mostro l'outfit che ho indossato per il mio quinto giorno di fashion week! A Milano nevicava a più non posso e, credetemi, è stata una giornata davvero dura! Dunque sono andata di pellicciotto sintetico by H&M, gonna al ginocchio A La Fois e maxi cappello per proteggermi dai fiocchi di neve (anche se mi sono bagnata comunque i capelli!). Di mattina avevo appuntamento a Palazzo Giureconsulti, in via Mercanti, per la premiazione e la consegna degli attestati di ModaStyleTelling (blog di Camere Della Moda per il quale scrivo), dopodiché sono stata alla sfilata di Laura Biaggiotti e a quella di Missoni. Di sera avrei avuto il party di Sergei Grinko, ma sono morta a letto! Credo di non essermi mai addormentata alle 21:30… forse capirete la stanchezza! 🙂 Che ne pensate del mio outfit? Non ho rinunciato alle calze perchè le temperature erano bassissime e sarebbe stata una pazzia!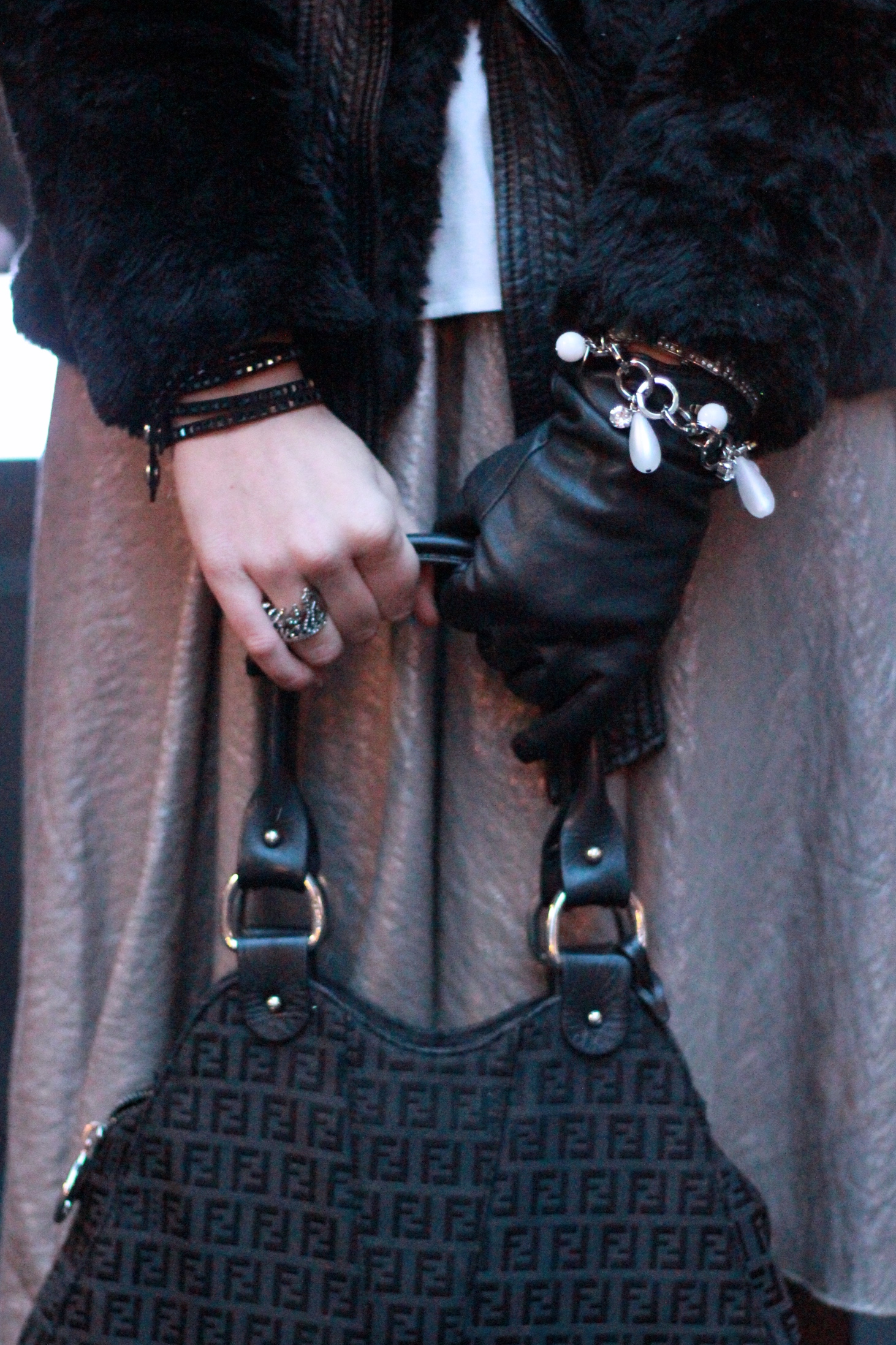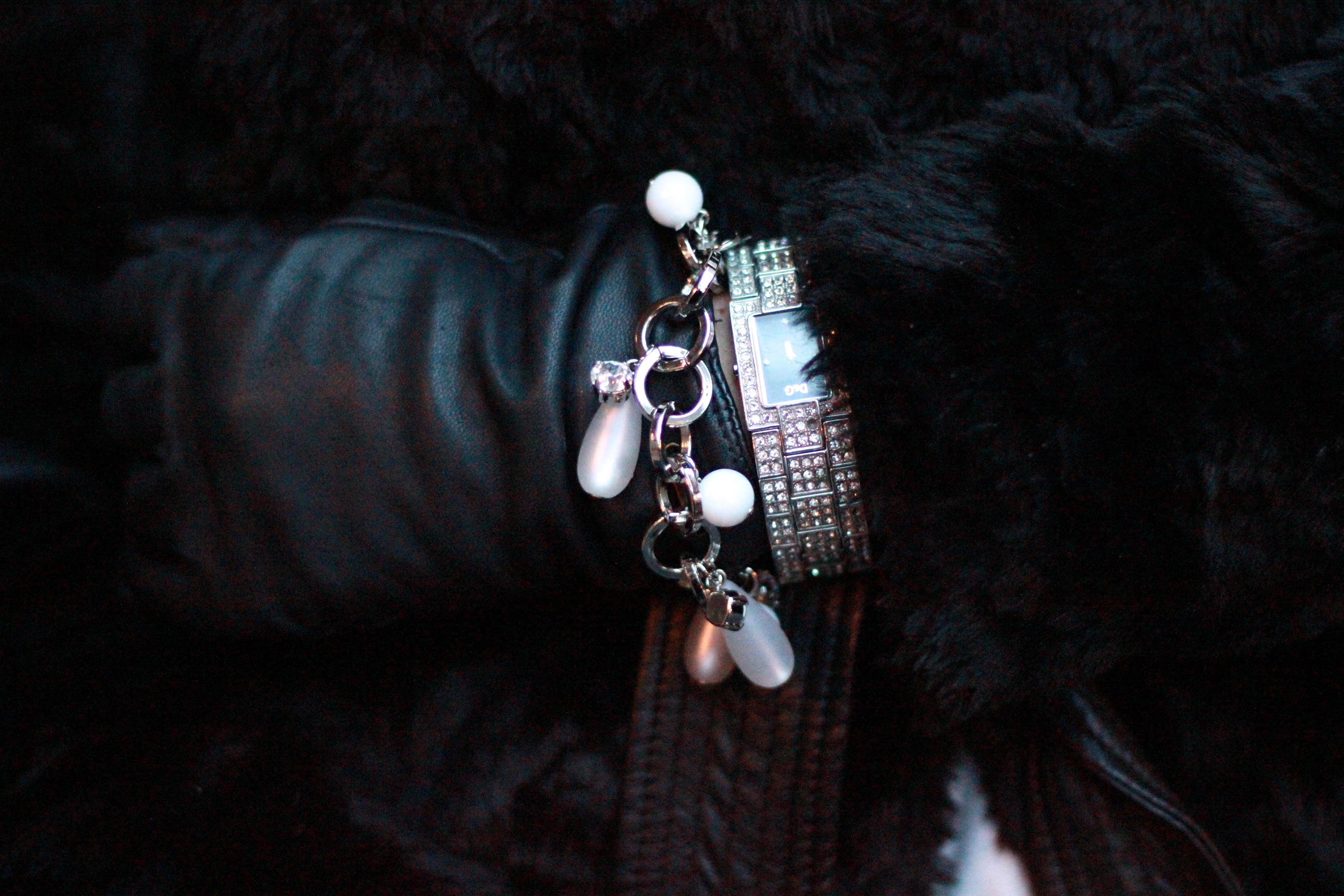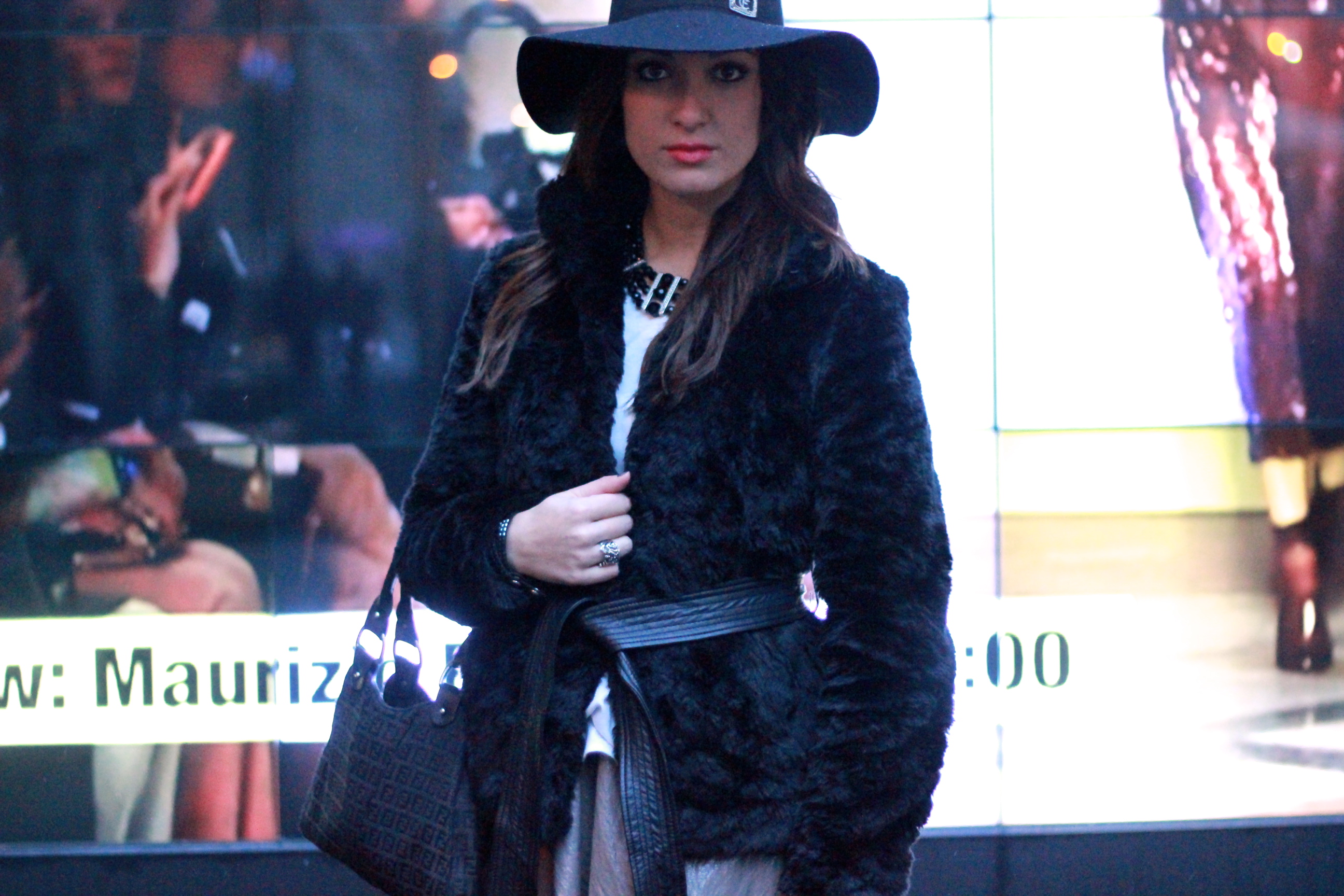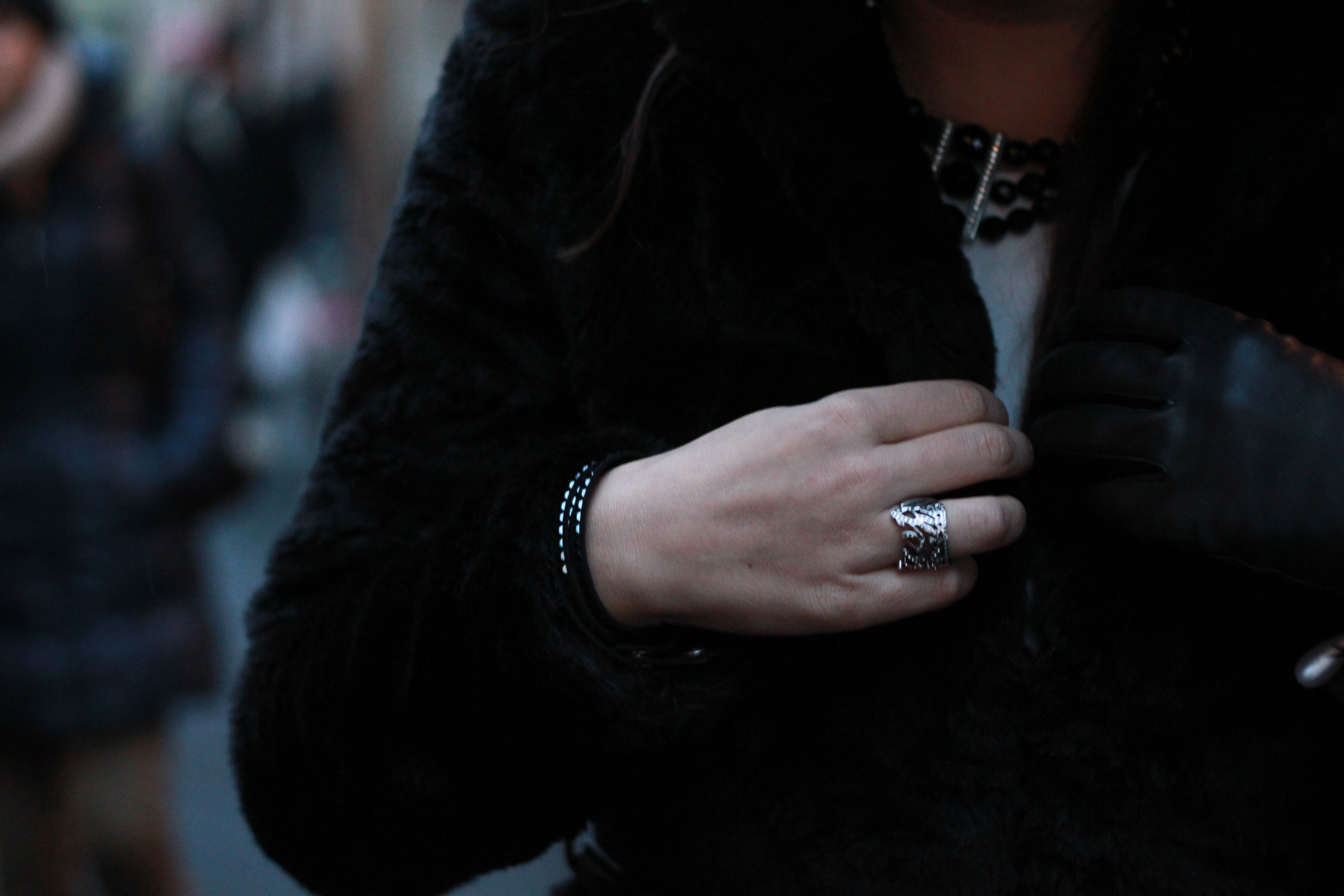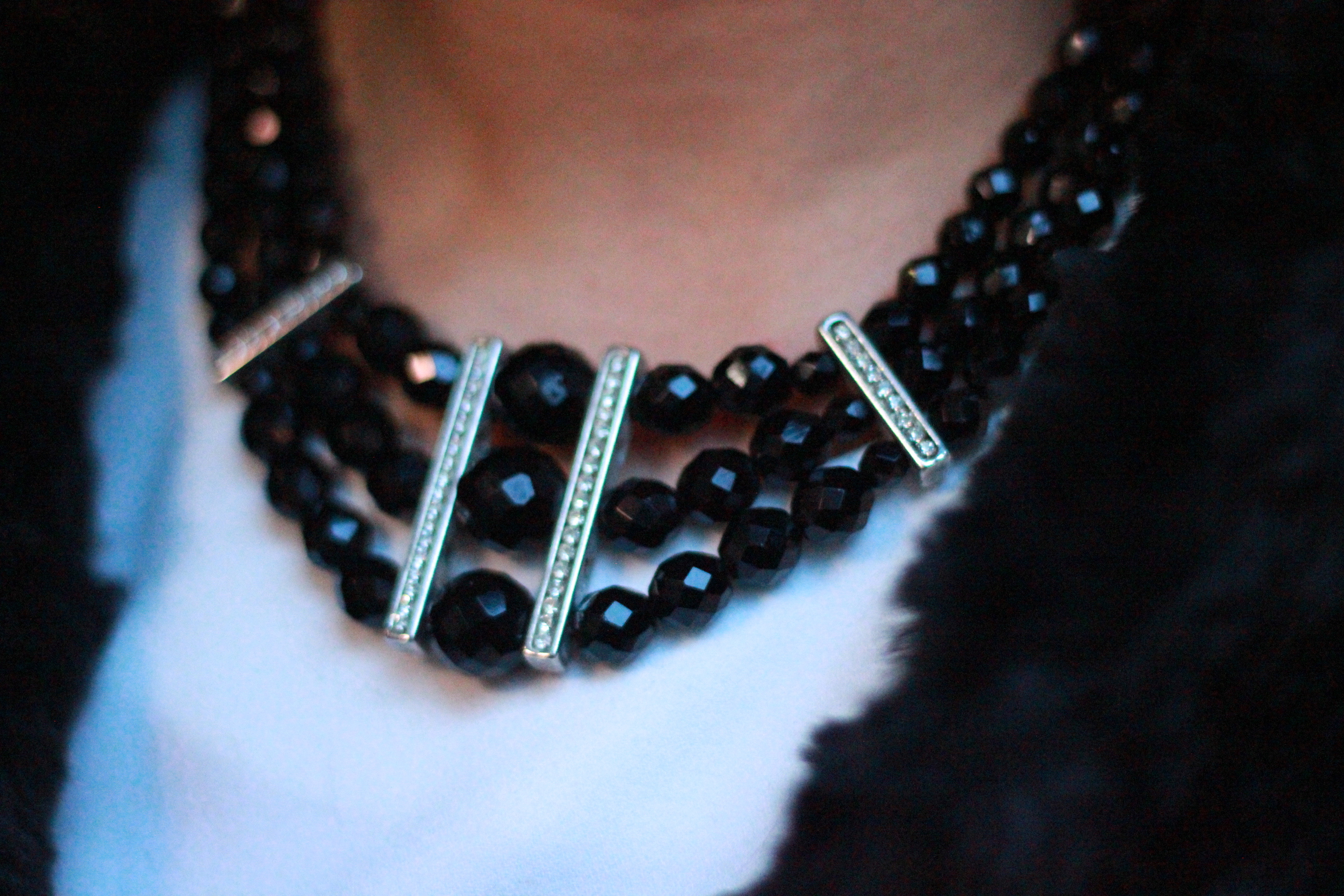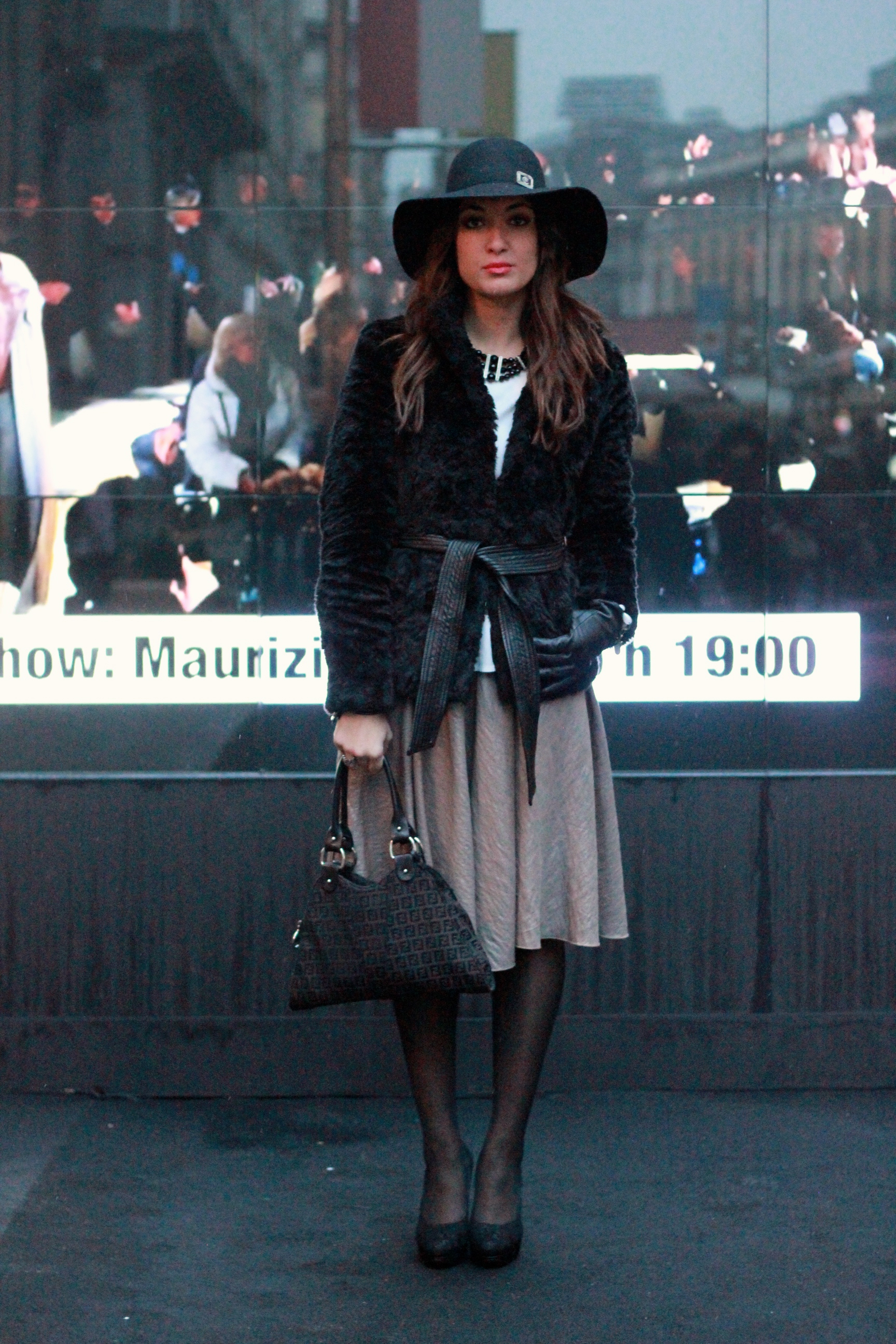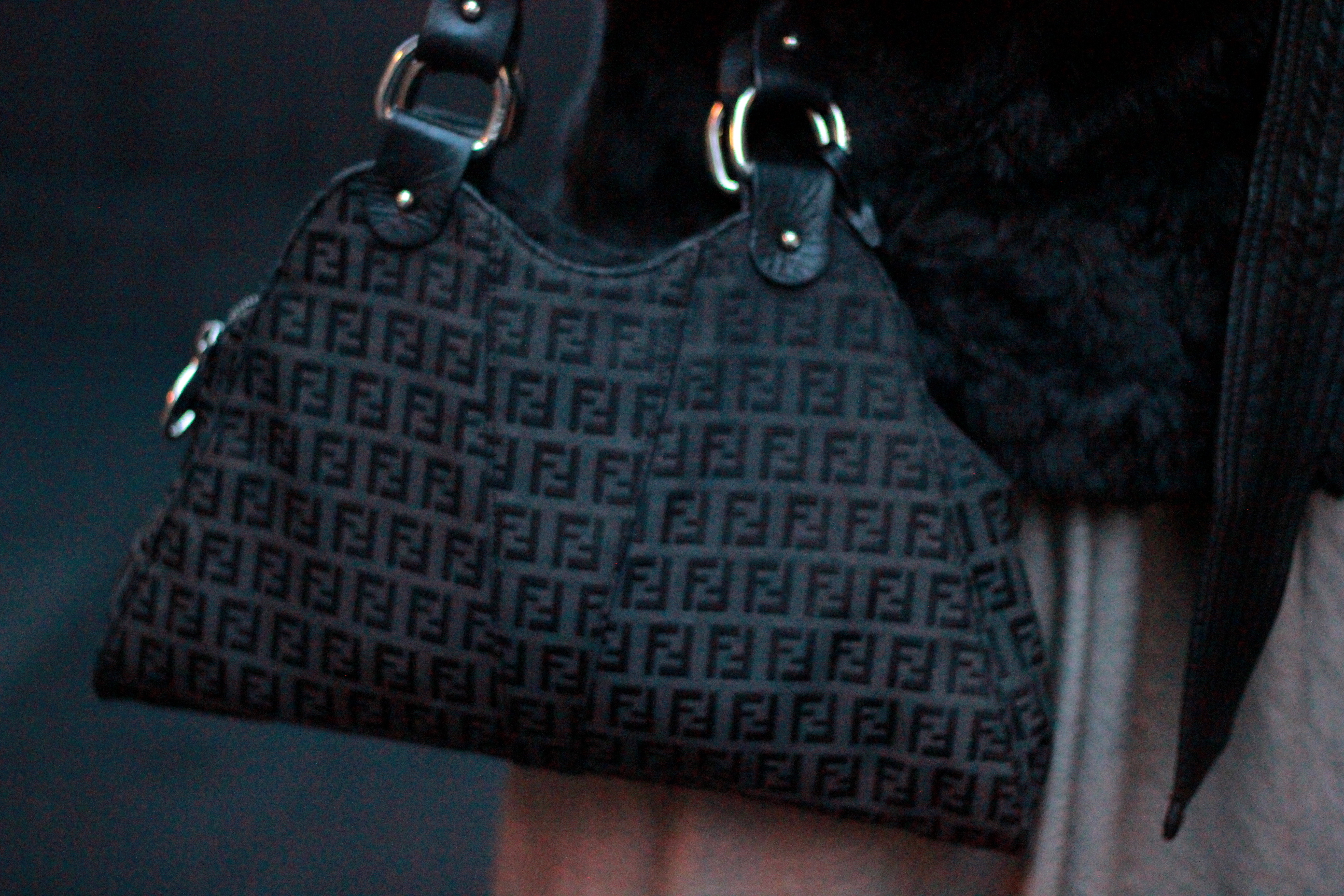 Photo Credits: Rossella Padolino
I'm wearing A La Fois skirt, H&M shirt, gloves and fur, Cristina Effe hat, Fendi bag, Entourage shoes, Vintage necklace, Paviè Bijoux bracelet, D&G watch, Just Cavalli earring.