4° Outfit of My MFW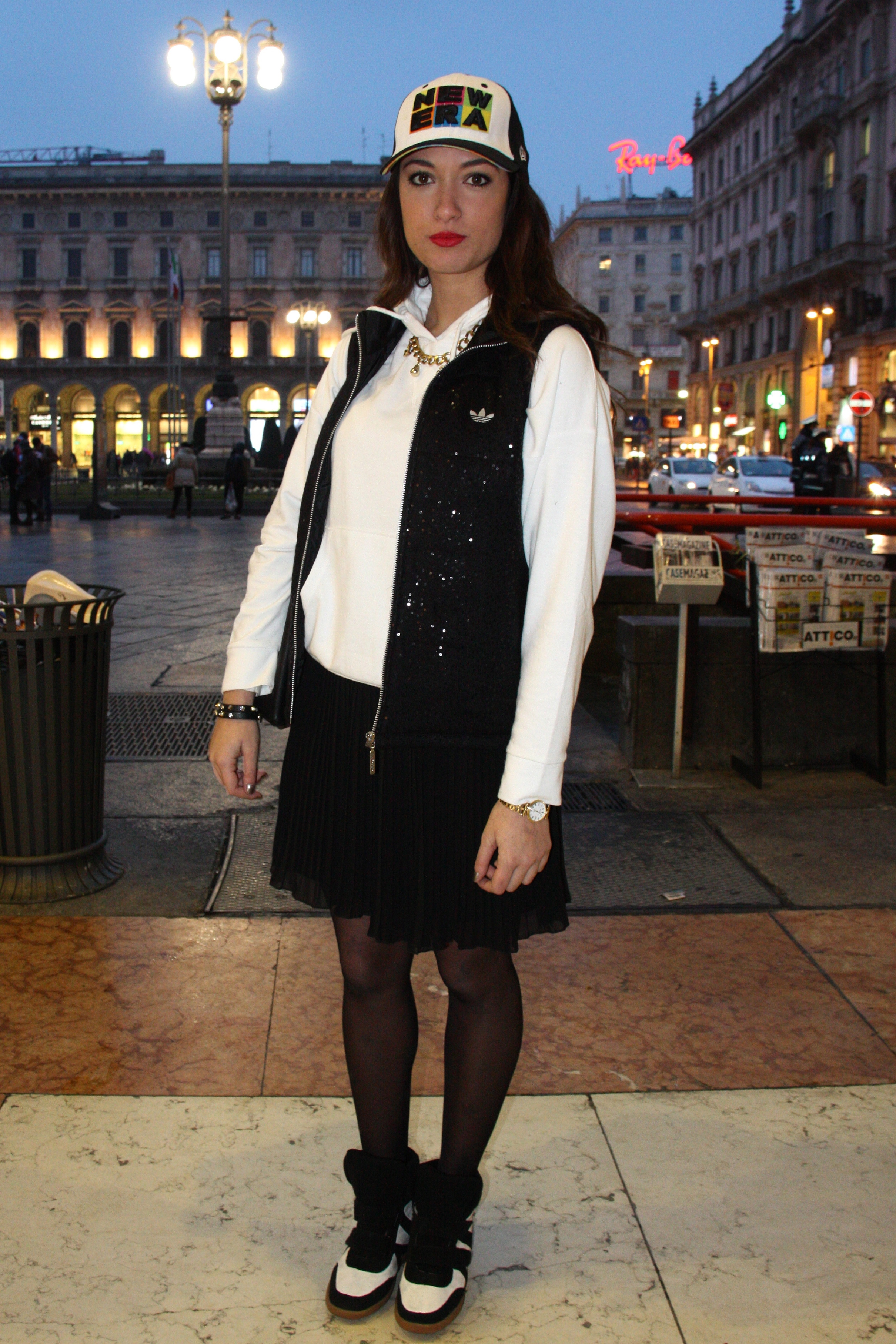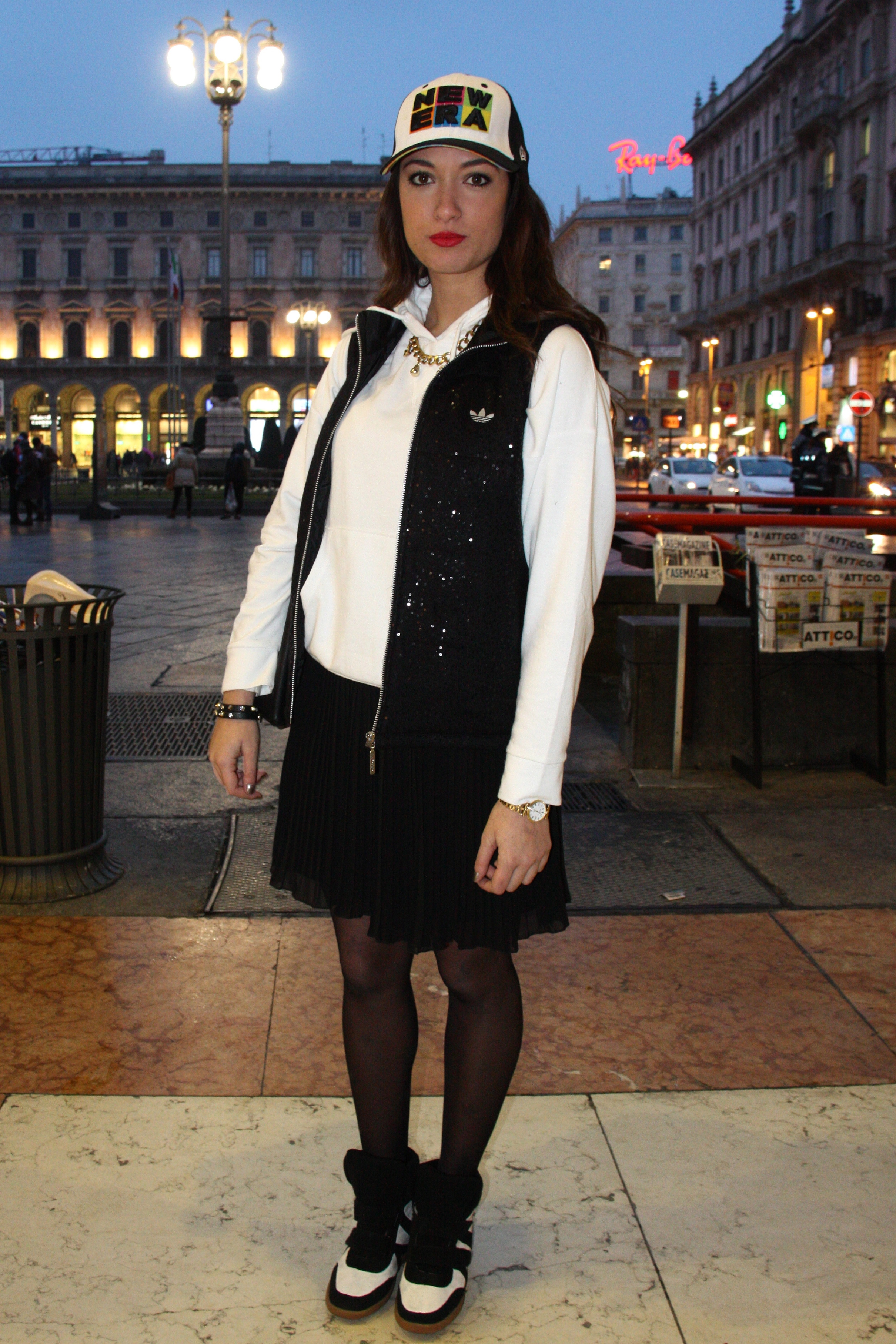 My fourth day of MFW didn't include fashion shows but only appointments and meetings, so I took the opportunity to put me in sports kit! In the morning I went to the Giureconsulti palace for the appointment with ModaStyleTelling (Camera della Moda's blog, for which I write) because, among many girls, I got one of the 10 bloggers chosen by Camera della Moda, and therefore had to be explained about the awards ceremony the next day! 🙂 Then I went to the Diesel Store in San Babila, to take a look at the new collection and talk about a collaboration with their brand. These photos aren't the best, I know, but I've taken in the evening before returning home, in fact you'll see my face somewhat "destroyed"! I'm sending you a big kiss! See you tomorrow!
Il mio quarto giorno di MFW non prevedeva impegni di sfilate ma solo appuntamenti ed incontri di lavoro, così ne ho approfittato per mettermi comodamente in tenuta sportiva! Di mattina mi sono recata a palazzo Giureconsulti, per l'appuntamento col team del blog ModaStyleTelling (blog di Camera della Moda per il quale scrivo) in quanto, tra tante ragazze, sono arrivata tra le 10 blogger scelte da Camera della Moda e dunque ci doveva essere spiegato come si sarebbe svolta la premiazione il giorno dopo! 🙂 Dopodichè mi sono recata al Diesel Store, a San Babila, per dare uno sguardo alla nuova collezione e parlare di una collaborazione col loro brand. Queste foto non sono il massimo, lo so, ma le ho scattate davvero a fine giornata prima di rientrare a casa, infatti noterete la mia faccia alquanto "distrutta"! Vi mando un mega bacio! A domani!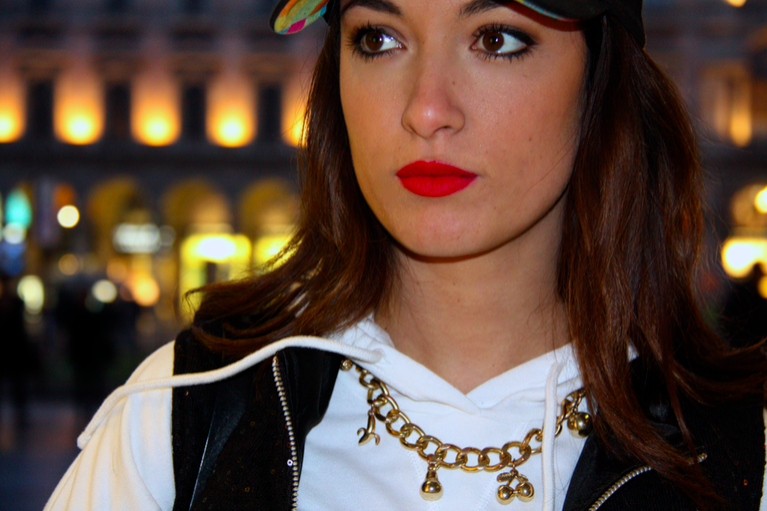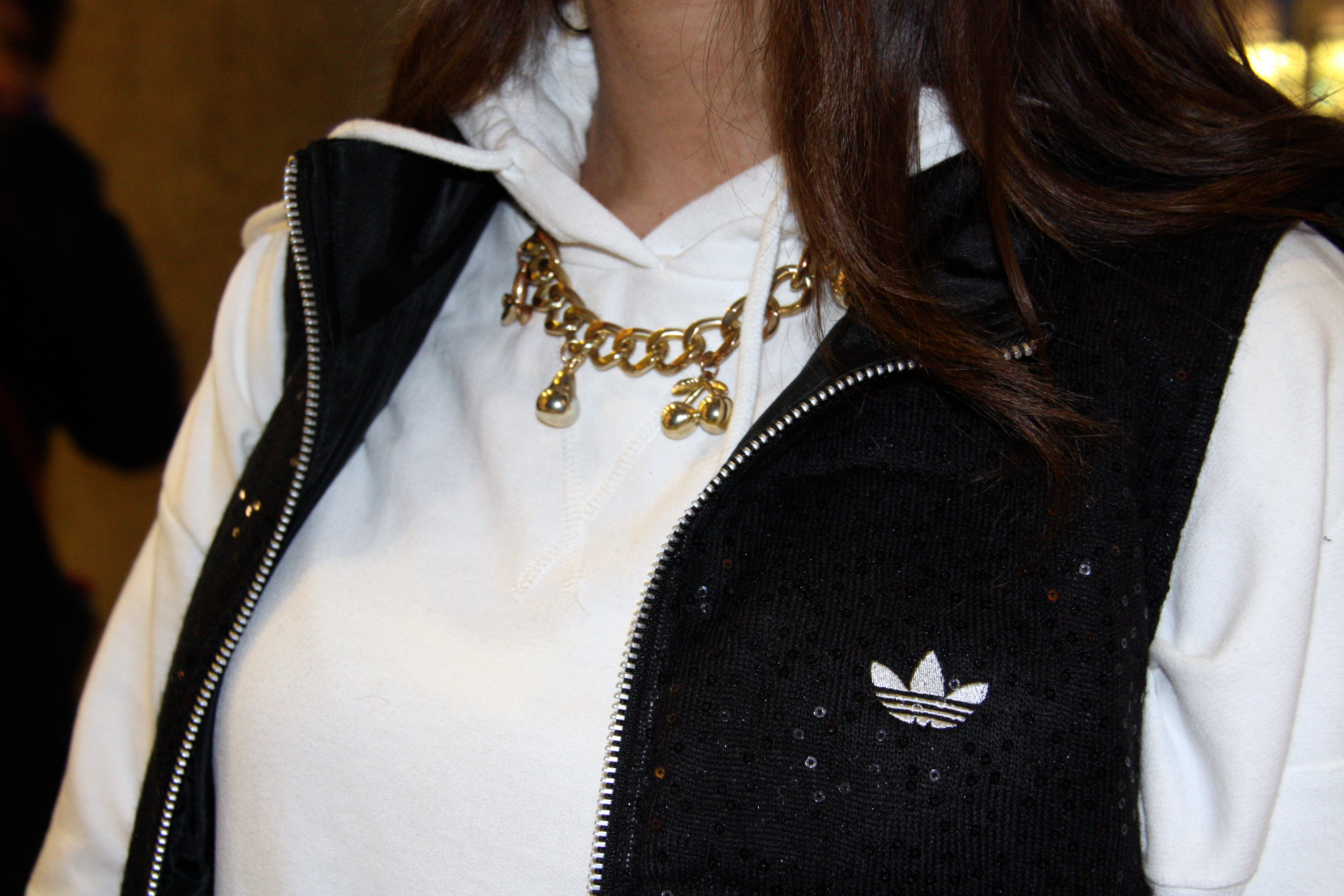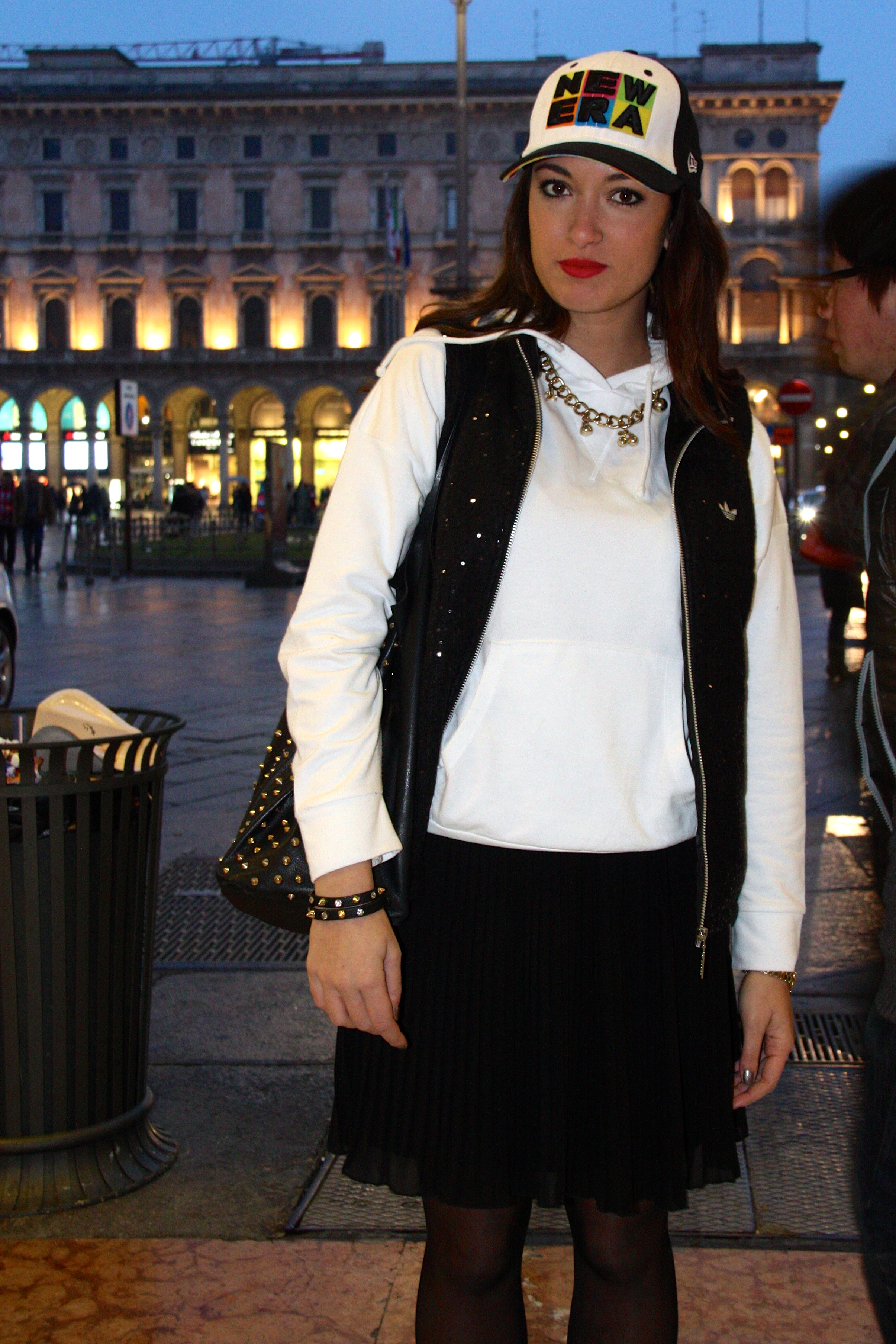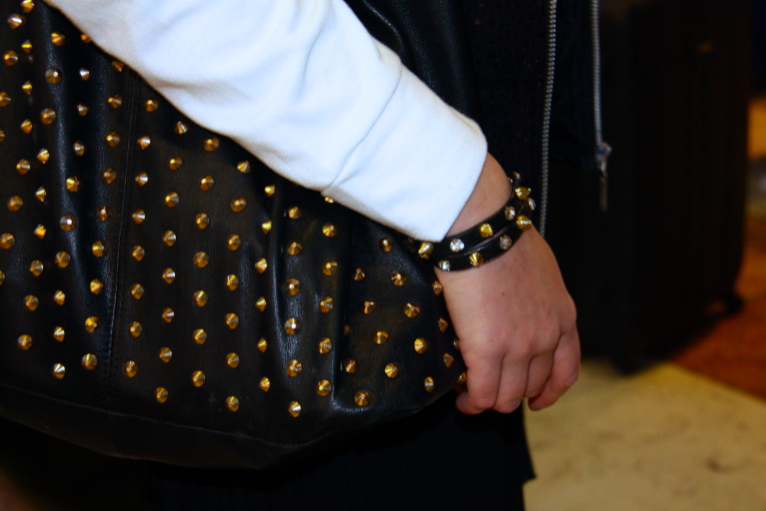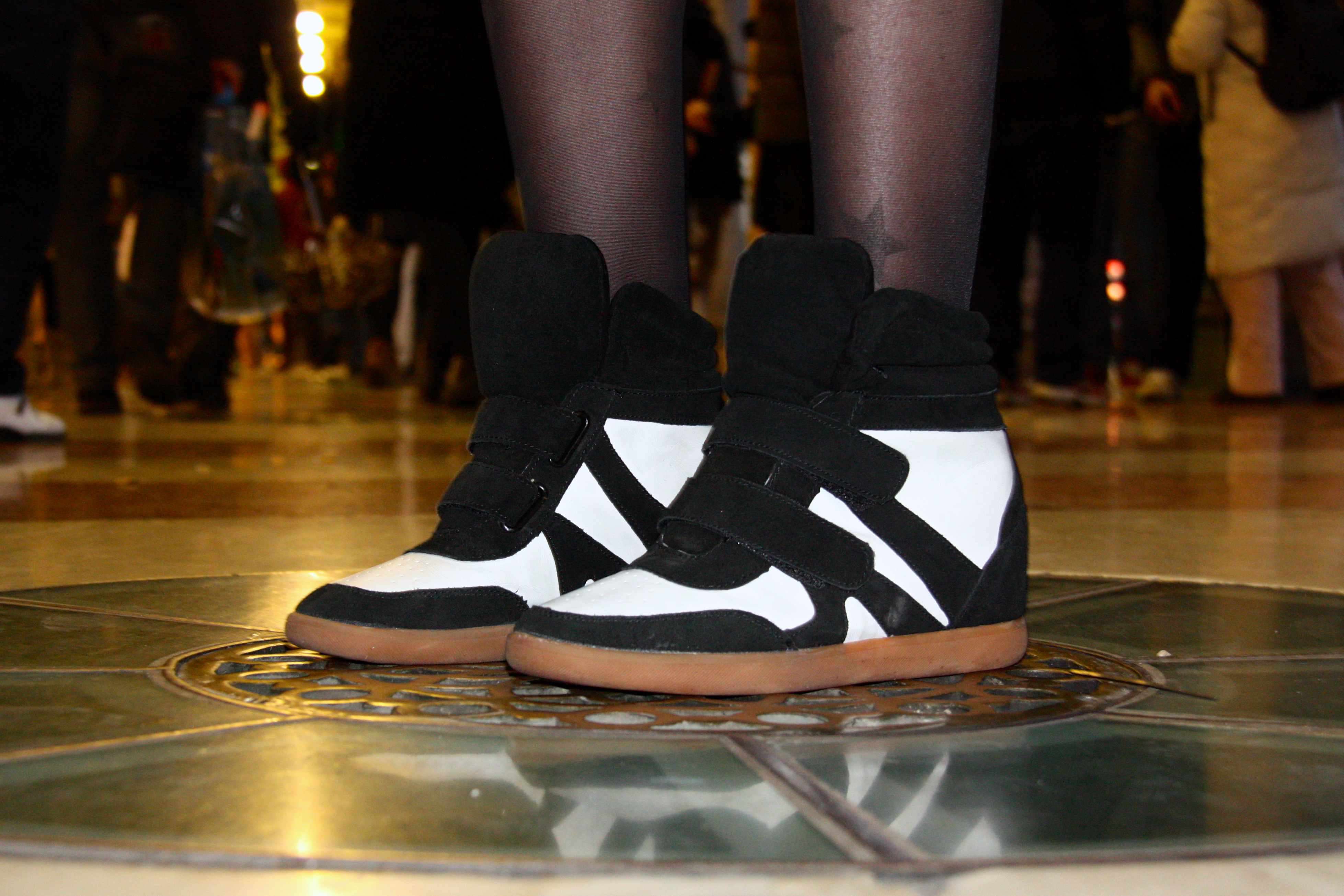 Photo Credits: Arianna Pianca
I'm wearing Alcott sweatshirt, Adidas gilet, Zara bag, No brand skirt, Calzedonia socks, H&M necklace, New Era hat, Bershka shoes.