Anteprima A/W 2013/14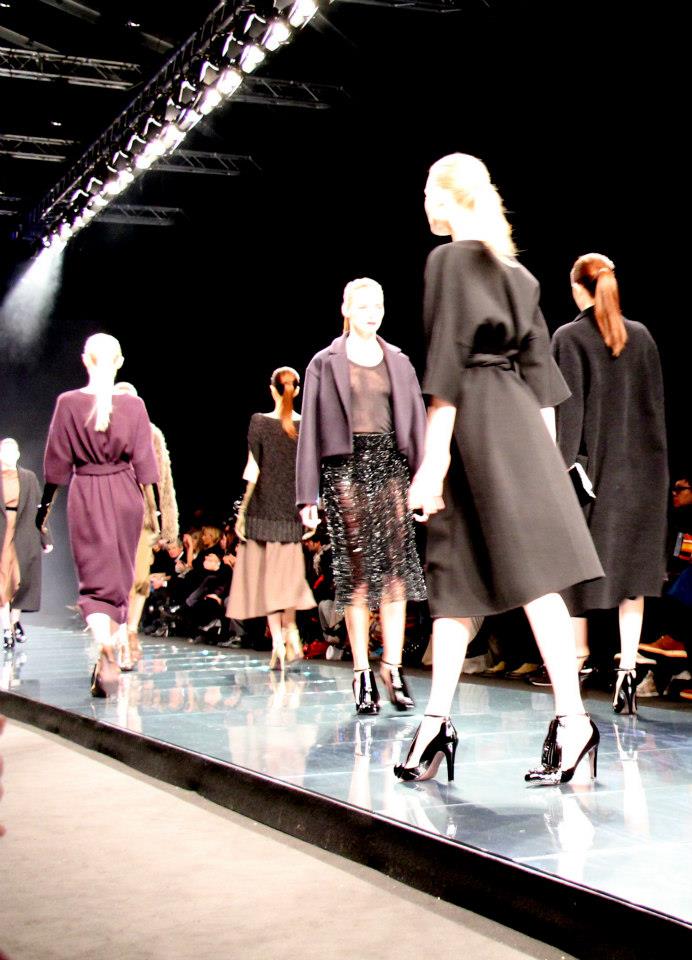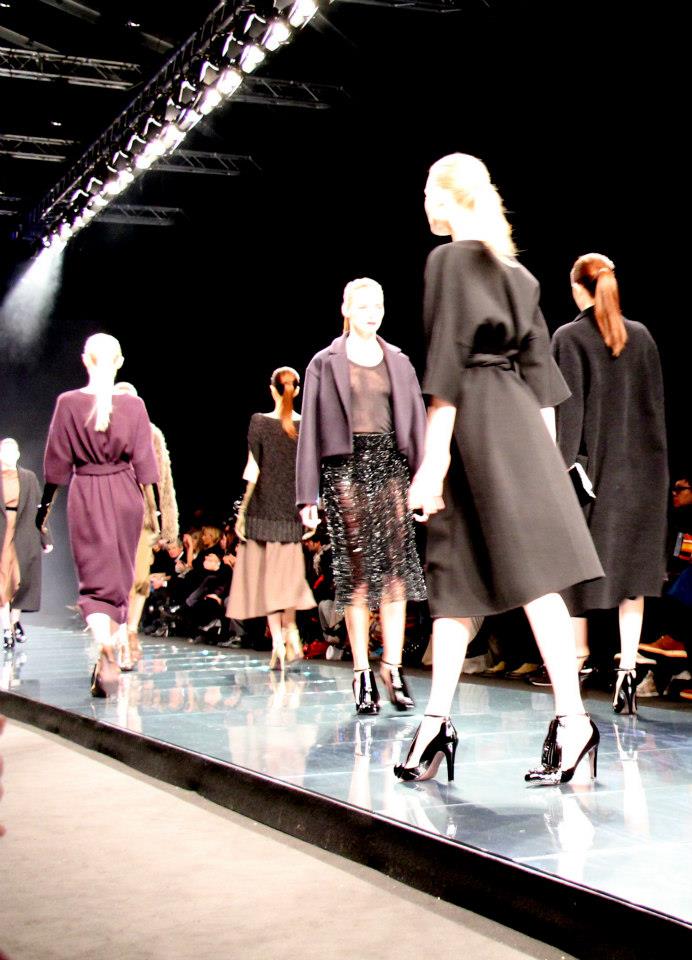 The last show that I attended during my second day of fashion week was Anteprima. The woman on the catwalk prefers maxi lengths, and fluid enveloping the reassuring for skirts and dresses that don't ever get up above the knee, and coats with large proportions. The colors are mostly dark with touches of green and red. At the foot we see exclusively high heels that make women ultra-feminine, mysterious and sensual. Highlight of the collection are the long gloves in two-tone texture and clutches that are clothed with glittering embroidery and applications.
L'ultima sfilata alla quale ho assistito durante il mio secondo giorno di fashion week è stata quella di Anteprima. La donna in passerella predilige le lunghezze maxi, avvolgenti e fluide che la rassicurano per gonne e abiti che non si alzano mai sopra al ginocchio e cappotti dalle proporzioni super over. I colori sono prevalentemente scuri, con tocchi di verde e rosso fuoco. Ai piedi vediamo solo ed esclusivamente tacchi alti, che rendono la donna ultra femminile, misteriosa e sensuale. Pezzo forte della collezione sono i lunghi guanti bicolor in texture e le pochette, a mano o a tracolla, che si rivestono di ricami e applicazioni scintillanti.