Ports1961 A/W 2013/14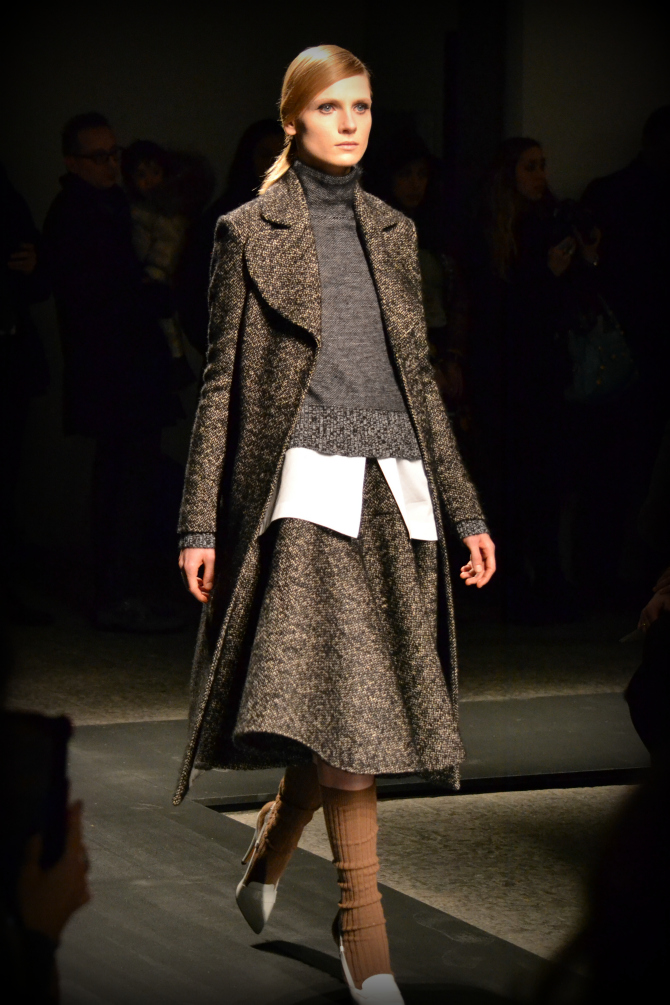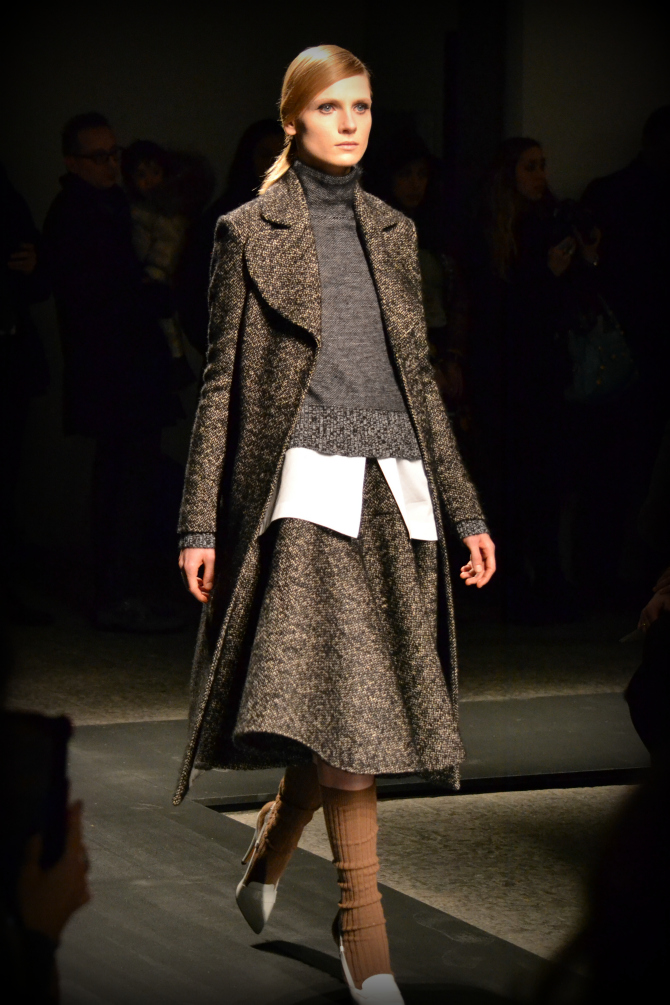 Oversized coats and sweaters stacked in long skirts and dresses above the knee, with a high waist belts highlight the sides of the trapezoidal silhouette creating a whispered sensuality. The Ports 1961 collection, designed by Fiona Cibani, is inspired by the timeless elegance of Lee Radziwill, charismatic woman, modern and secure, thanks to its informal style, expresses class, courage and composure, but never banal. The palette is colored tones cherry, chestnut, deep cobalt blue and forest green that contrast to the cool colors ivory, charcoal and sepia. Both show that the collection I liked a lot, but what I took her in particular were the accessories! Shoes and bags have stolen my heart!
Cappotti e maglie oversize sovrapposti a lunghe gonne e abiti sopra il ginocchio, cinture a vita alta sottolineano i fianchi delle silhouette trapezoidali creando una sussurrata sensualità. La collezione Ports 1961, disegnata da Fiona Cibani, si ispira all'eleganza senza tempo di Lee Radziwill, donna carismatica, moderna e sicura che, grazie al suo stile informale, esprime classe, audacia e compostezza, ma mai banalità. La palette si colora di toni ciliegia, castagna, intenso blu cobalto e verde bosco che si contrappongono alle fresche tinte avorio, seppia e carbone. Sia la sfilata che la collezione mi sono piaciute molto, ma ciò che mi ha rapita in modo particolare sono stati gli accessori! Le scarpe e le borse hanno rubato il mio cuore!