2° Outfit of My MFW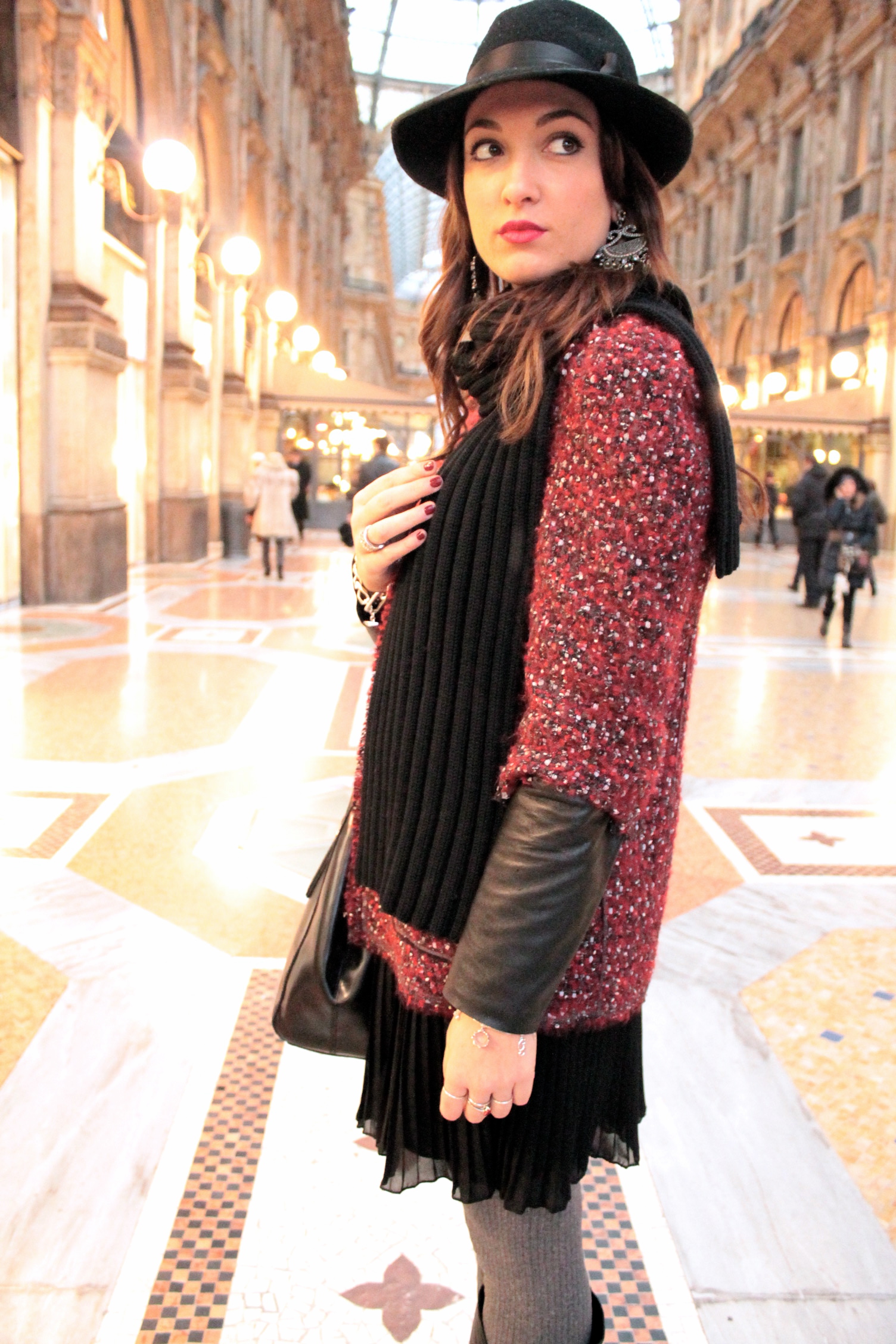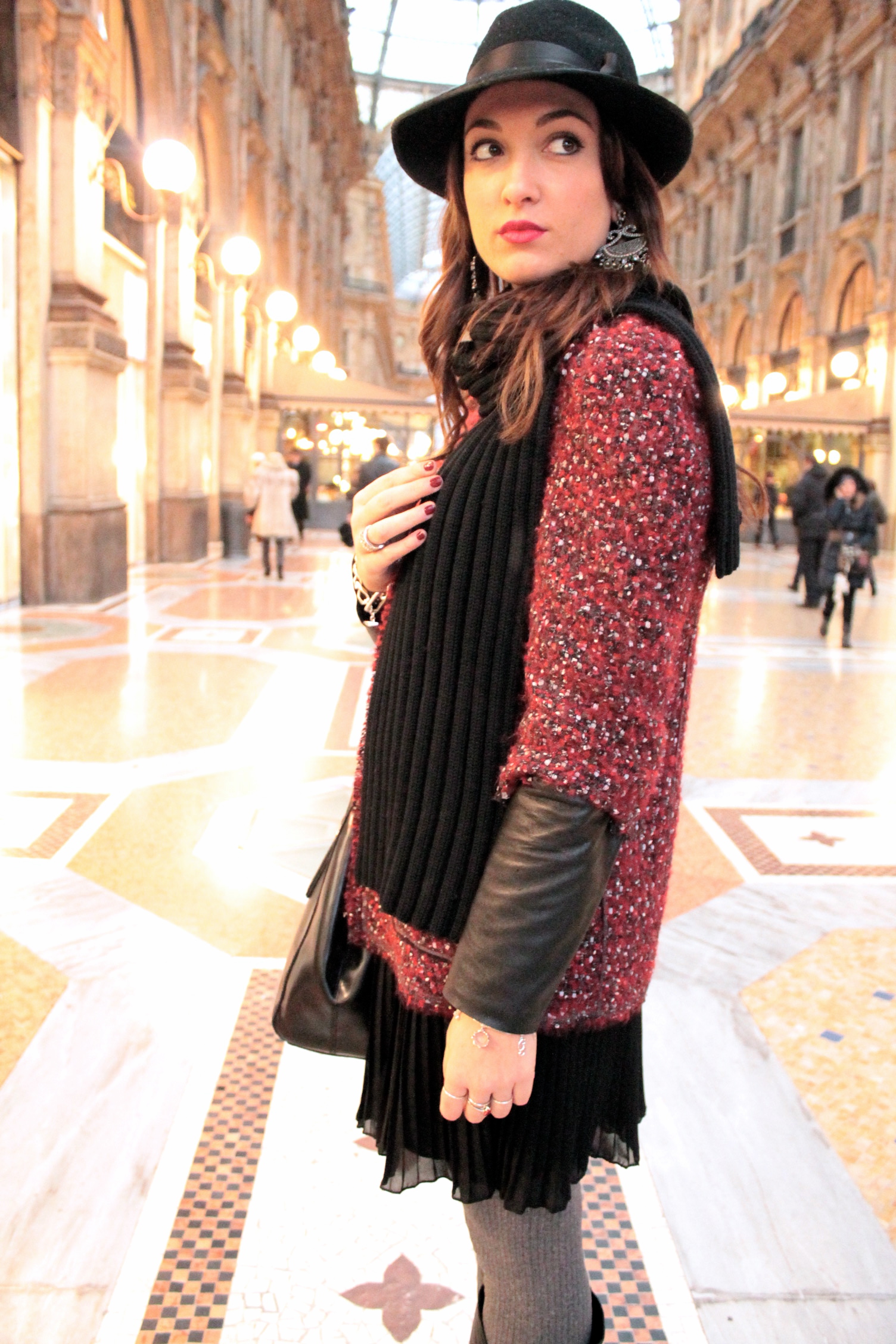 Since the weather forecast said rain and snow, for my second outfit of fashion week I chose to wear the boots! 🙂 I created a total black look, contrasted by gray socks, red jacket and silver accessories (including also see my new bracelet Miluna). This is one of my recent purchases, I got it from Zara before leaving for Milan. Do you like it? The day was full enough, I've been to Ports 1961 and Anteprima fashion shows and in the evening there was my appetif at Just Cavalli. But of all this I'll get to in the next post! Kiss!
Siccome il meteo prevedeva pioggia e neve, per il mio secondo outfit da fashion week ho scelto di indossare degli stivali! 🙂 Ho creato un look total black, smorzato da calze grigie, giacca rossa ed accessori argento (tra questi vedete anche il mio nuovo bracciale Miluna). Quest'ultima è uno dei miei ultimi acquisti, l'ho presa da Zara prima di partire per Milano. Vi piace? La giornata è stata abbastanza piena, ho assistito alle sfilate di Ports 1961 e Anteprima e di sera c'è stato il mio aperitivo al Just Cavalli. Ma di tutto questo ve ne parlerò nei prossimi post! Un bacio!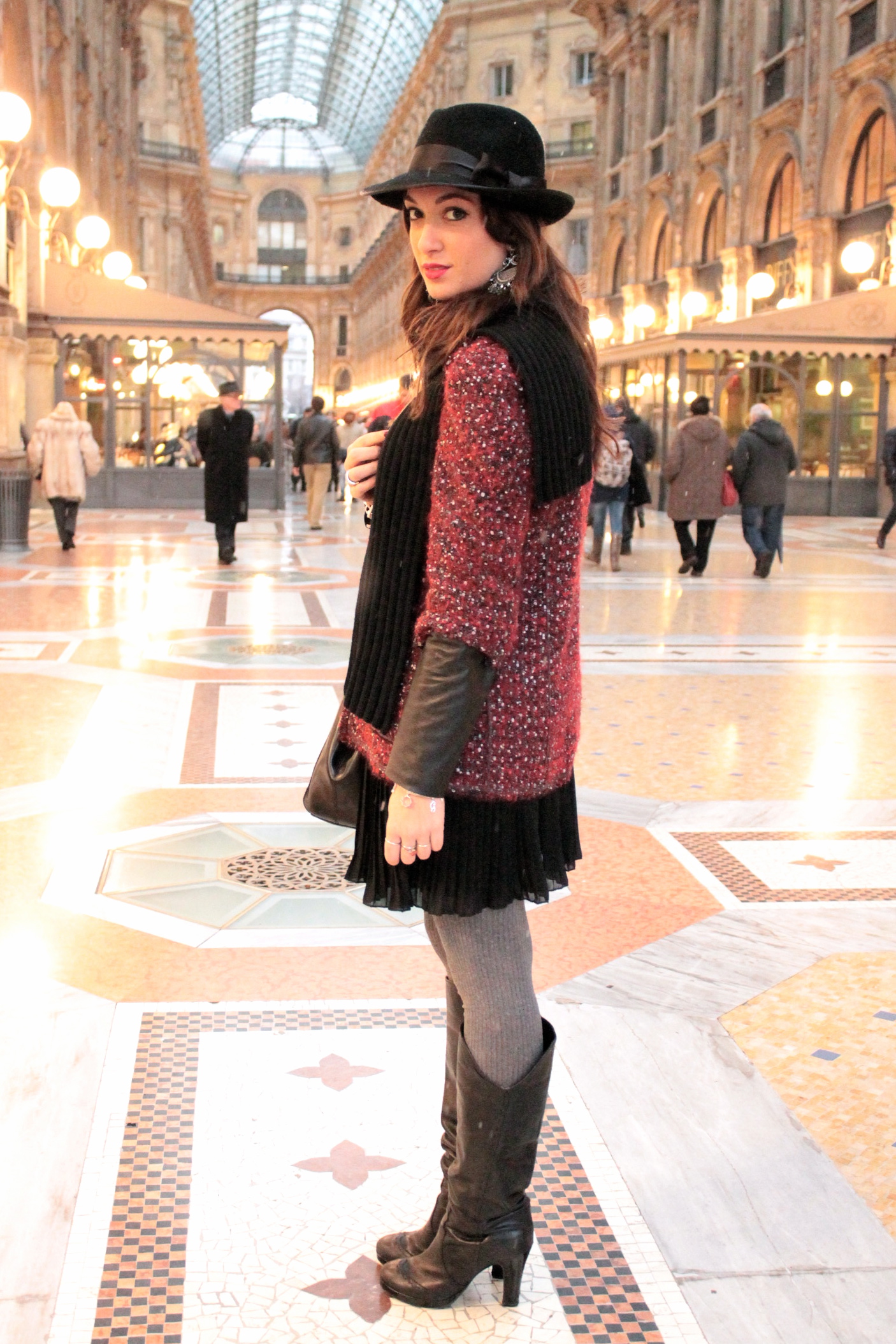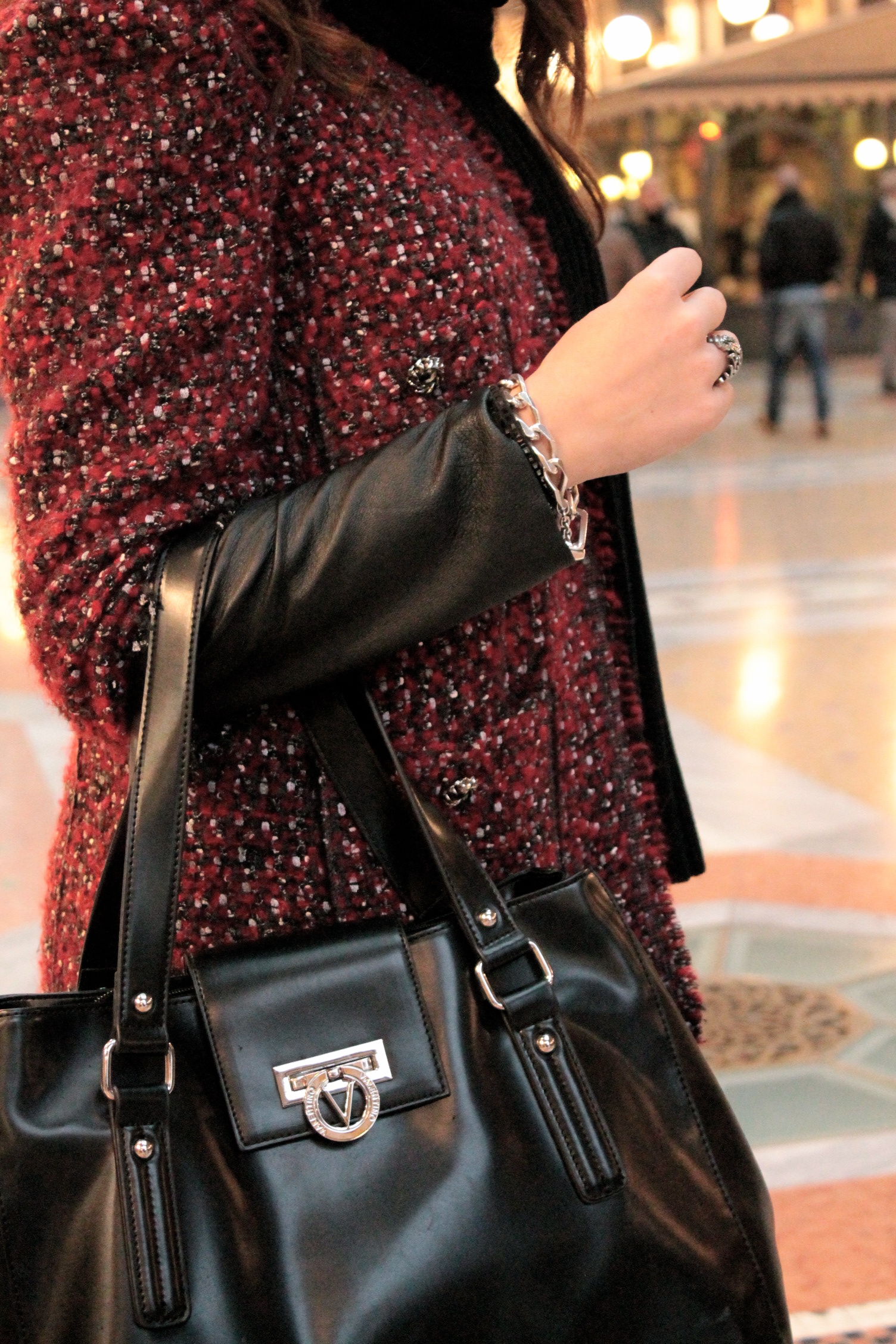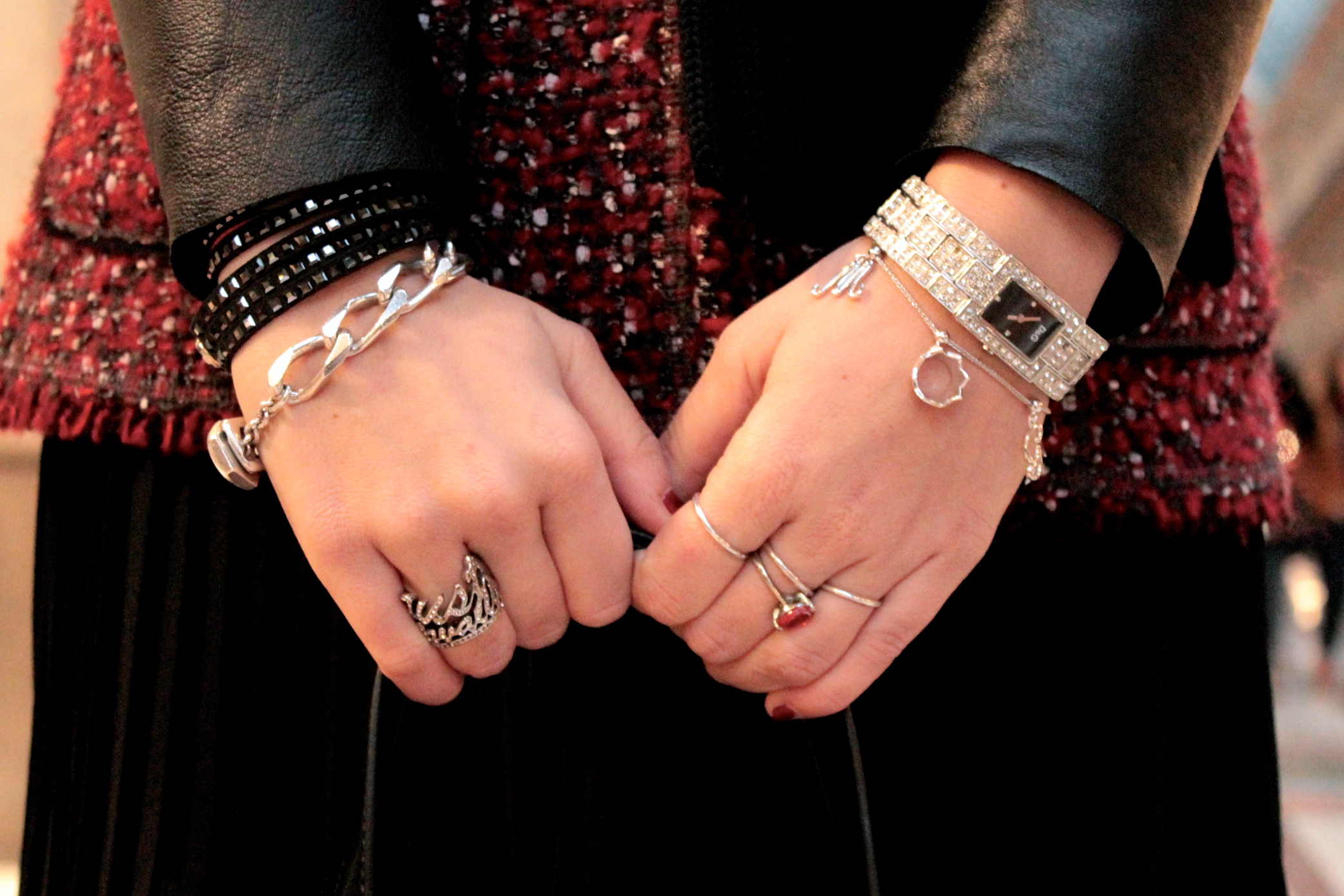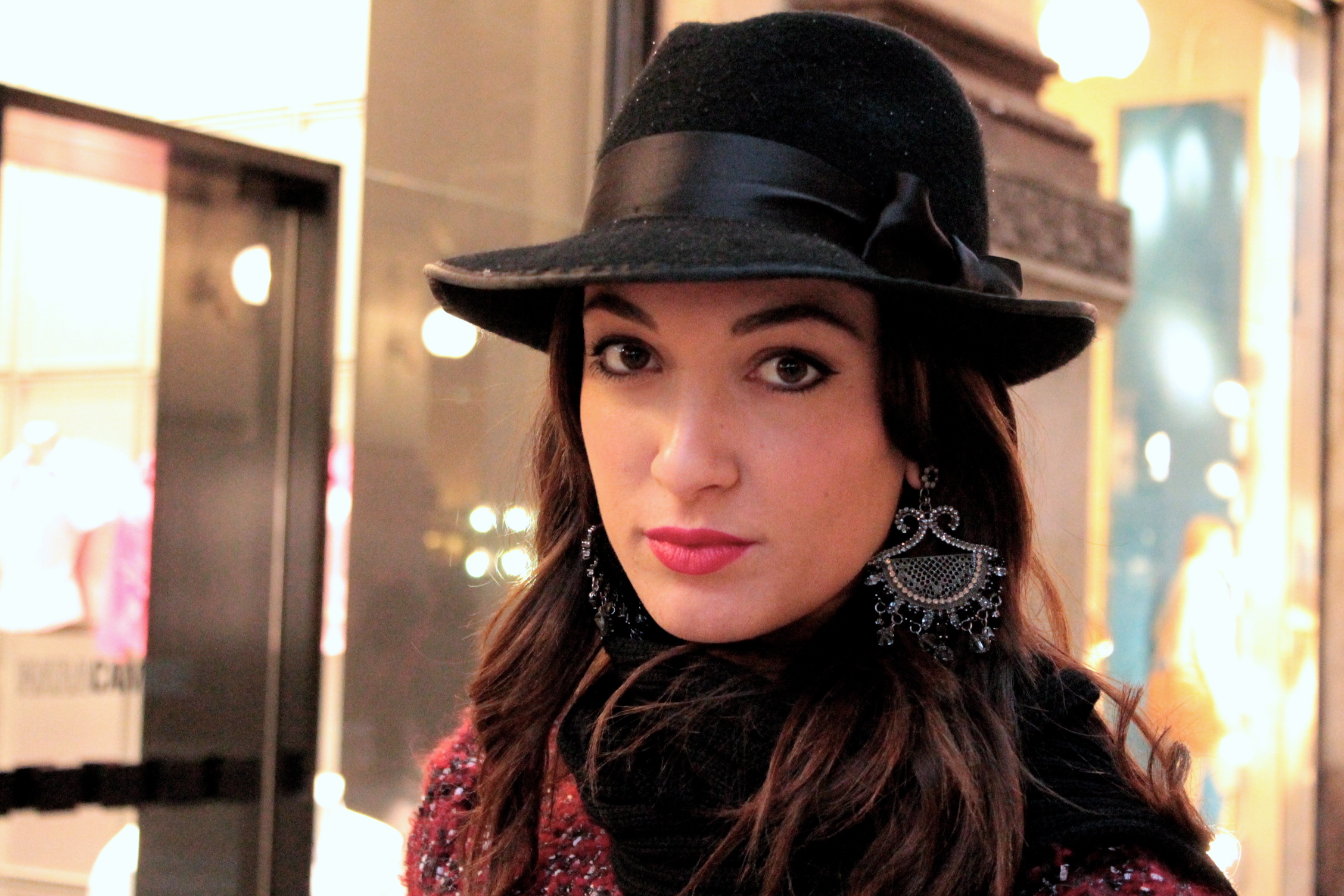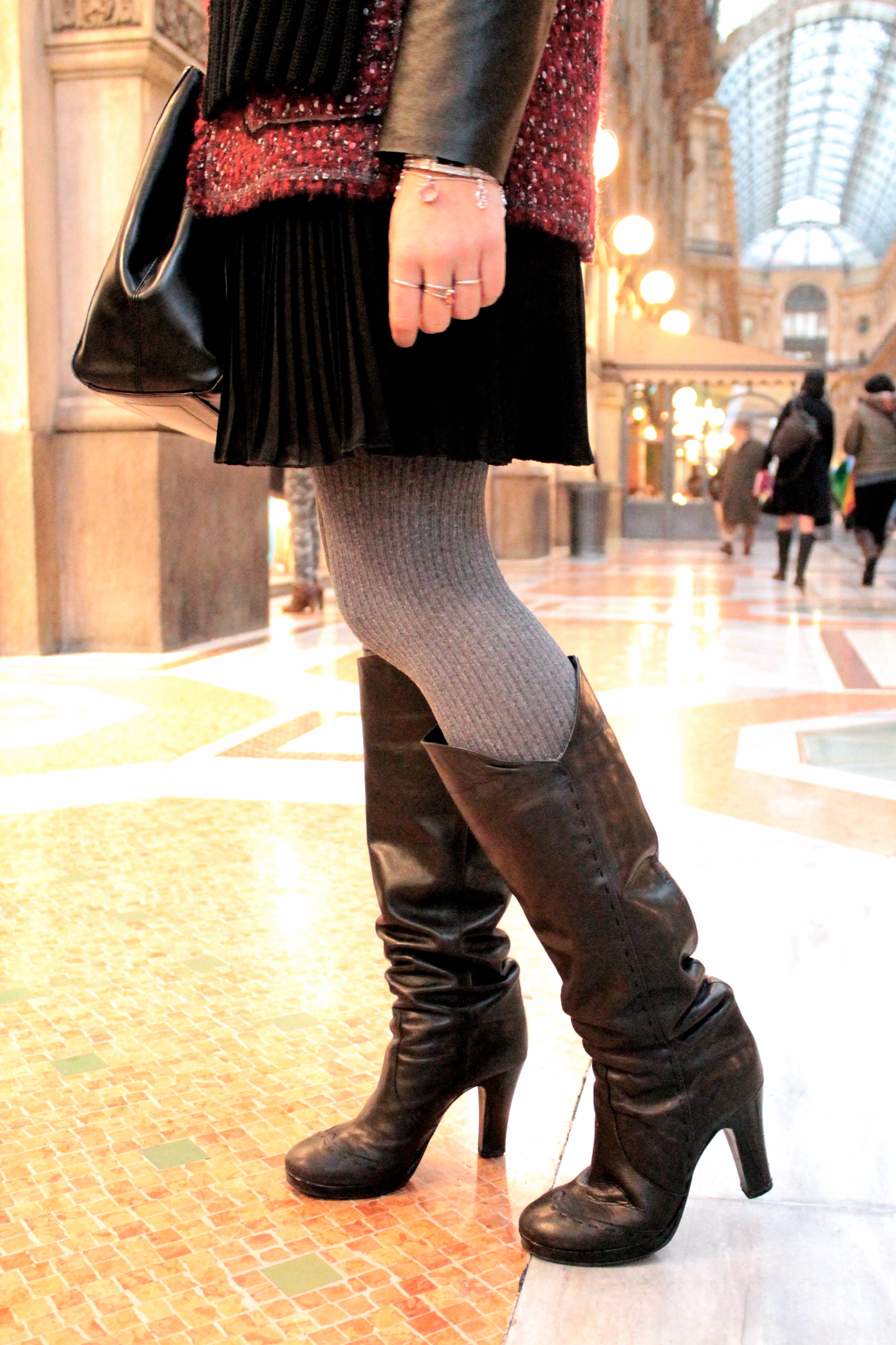 Photo credits: Arianna Pianca
I'm wearing Zara coat, Prada scarf, Valentino bag, Miluna bracelet, No brand skirt, Pinko hat, Gucci bracelet (dx), D&G watch, Calzedonia socks, Toy G. shoes.