1° Outfit of My MFW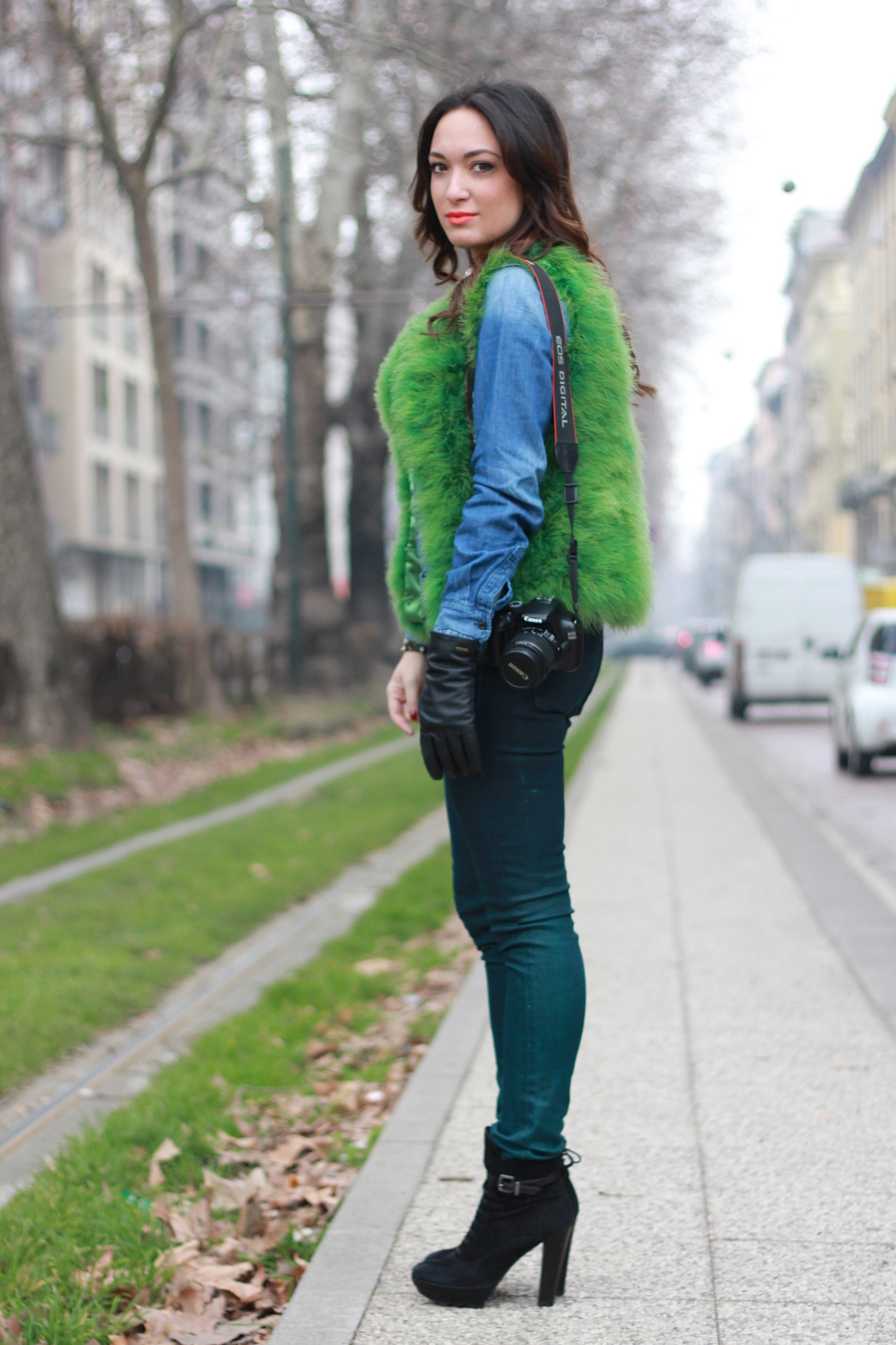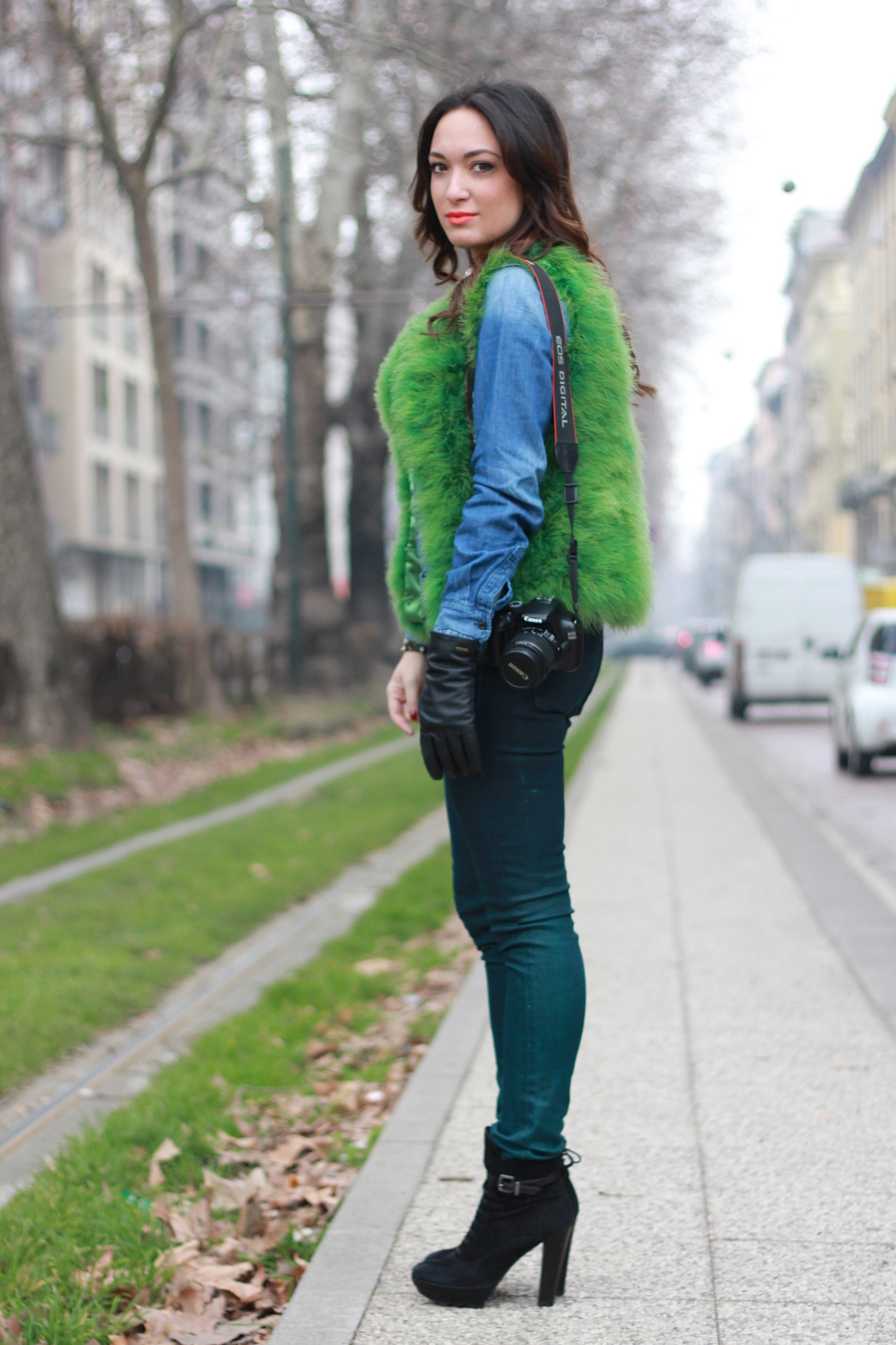 Green is the color of hope, of emerald… is a color that brightens, it is the color of nature, is a color that give the charge to tackle even the hardest days (in my opinion). And then what color to wear, if not the green for a good start of this Fashion Week here in Milan! 🙂 What you see is the outfit that I chose to wear for my first day of FW. It is basically based on shades of green, paired with denim shirt that resumes the top of the pants and contrasted by black&gold accessories. What do you think? I wait for your comments so let me know what you think! Kiss!
Il verde è il colore della speranza, quello dello smeraldo… è un colore che ravviva, è il colore della natura, è un colore che da la carica di affrontare anche le giornate più dure (secondo il mio parere). Ed allora quale colore indossare, se non il verde, per iniziare col piede giusto questa settimana di Moda Donna qui a Milano?! 🙂 Questo che vedete è l'outfit che ho scelto di indossare per il mio primo giorno di FW. Fondamentalmente è basato sui toni del verde, abbinati a camicia in denim che riprende la parte superiore dei pantaloni e contrastato da accessori black&gold. Che ve ne pare? Aspetto commenti così da farmi conoscere il vostro parere! Bacio!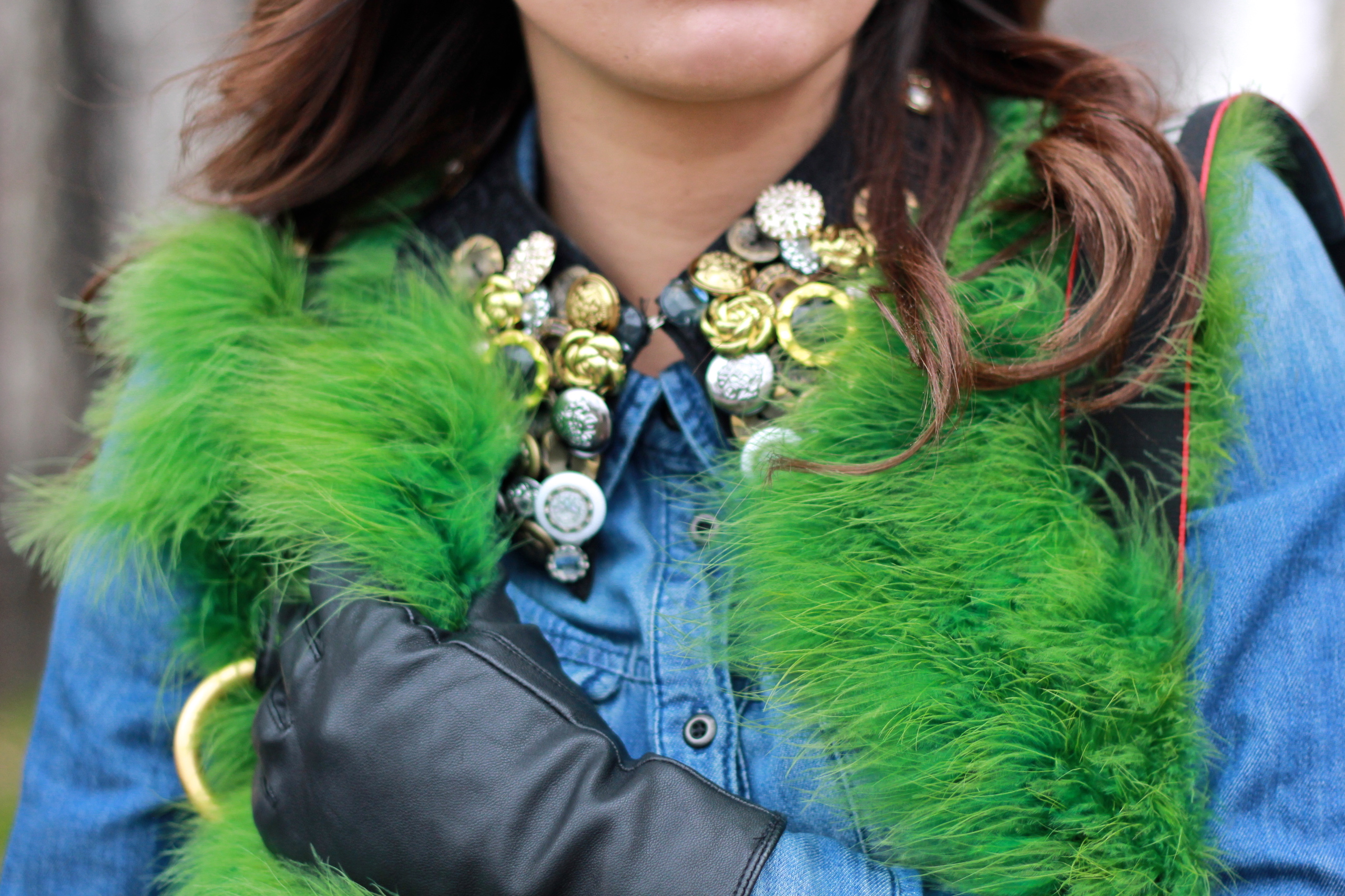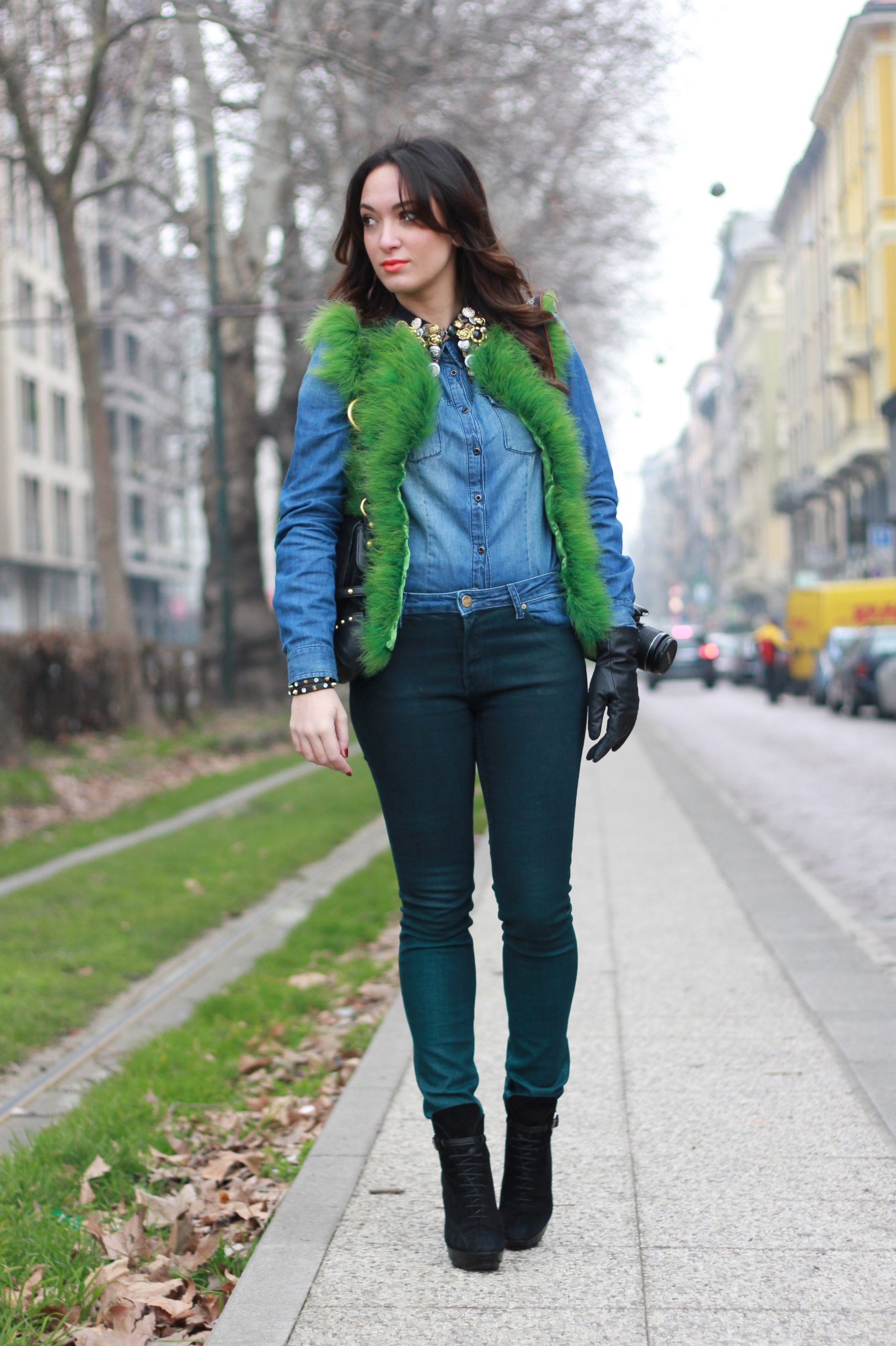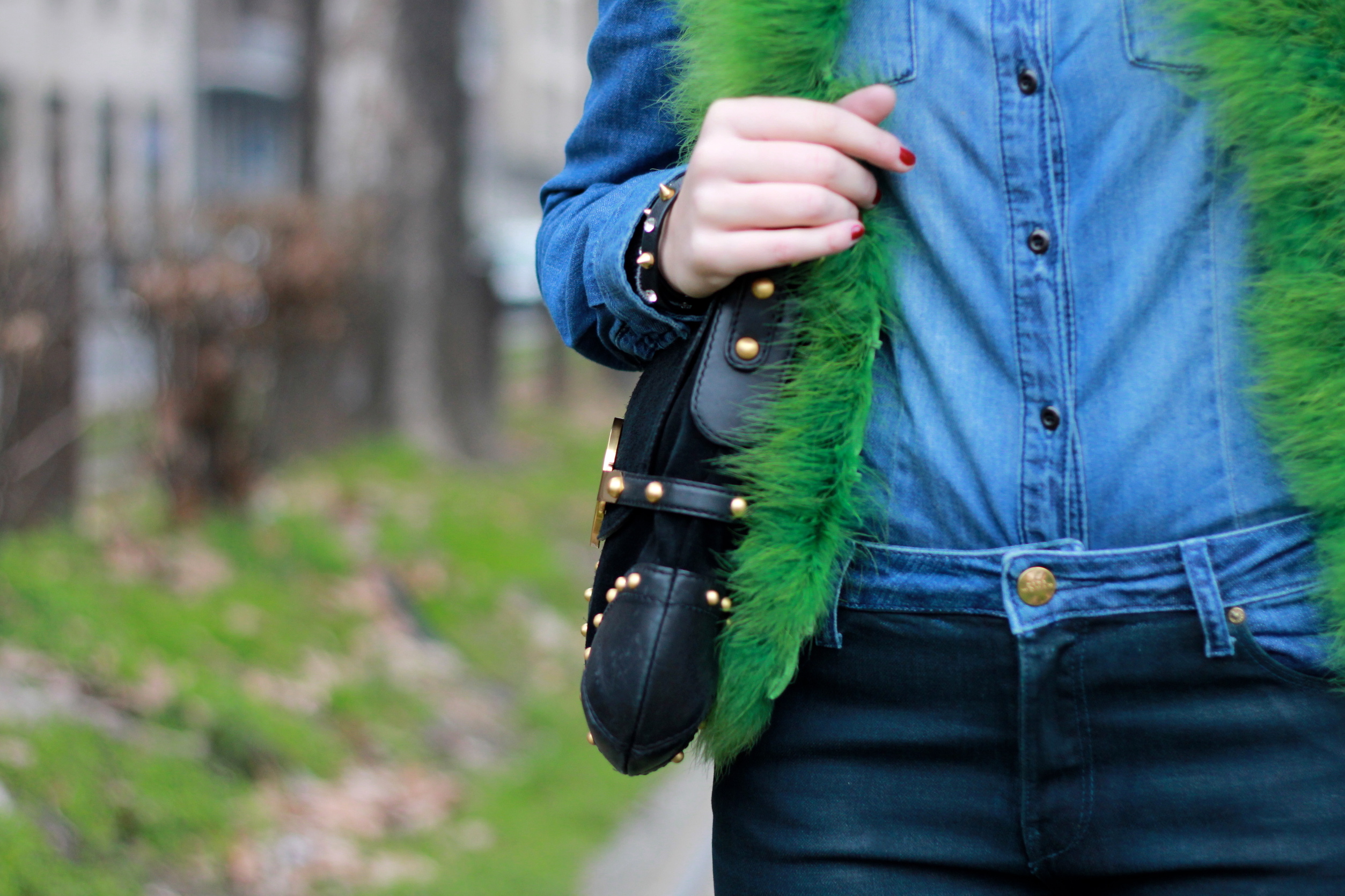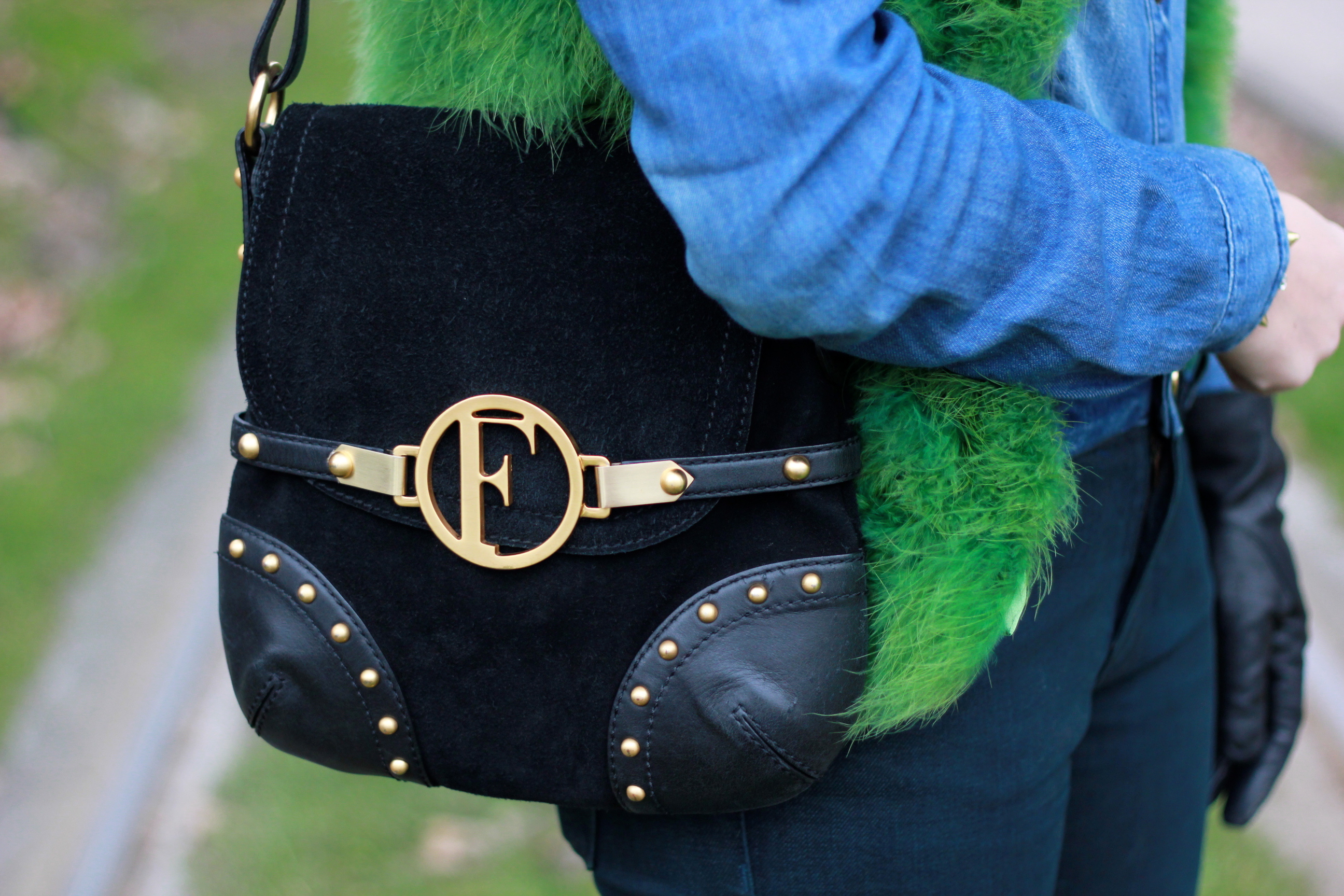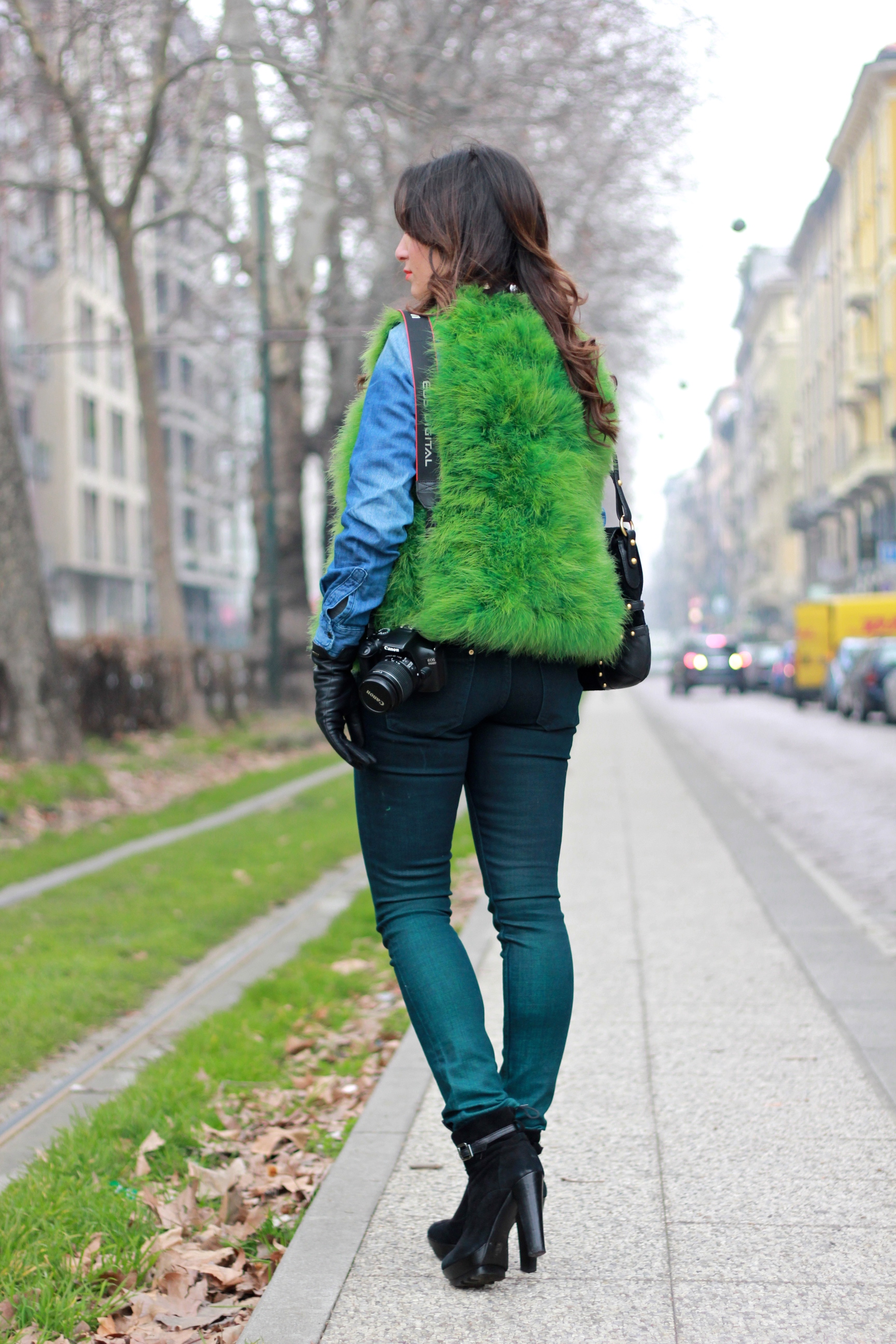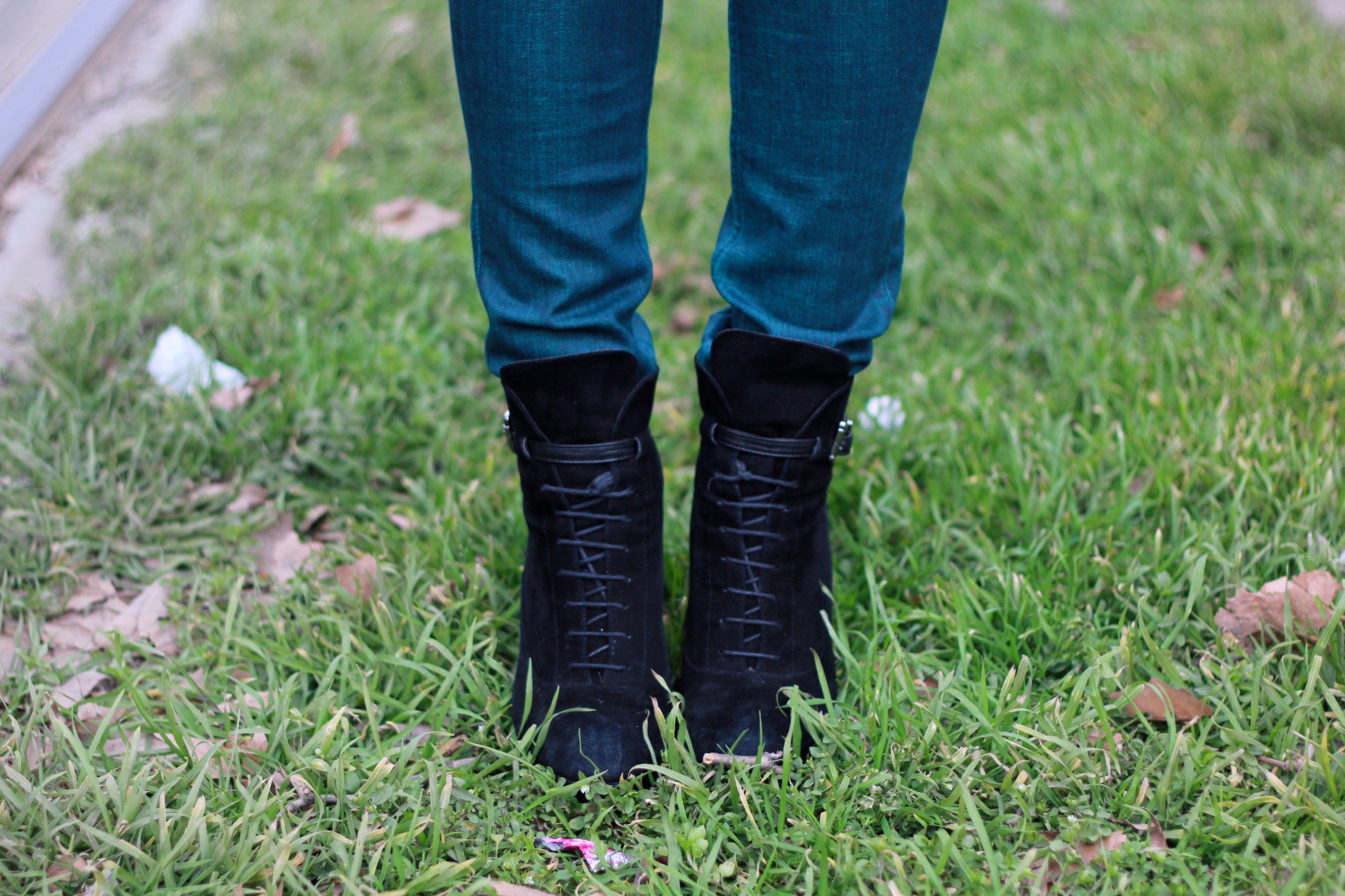 Photo credit: Rossella Padolino
I'm wearing Jolie by Carlo Pignatelli gilet, H&M shirt and gloves, Zara pants, Sergio Rossi shoes, Handmade collar, Ferrè bag.