At "The Fashion Show" Event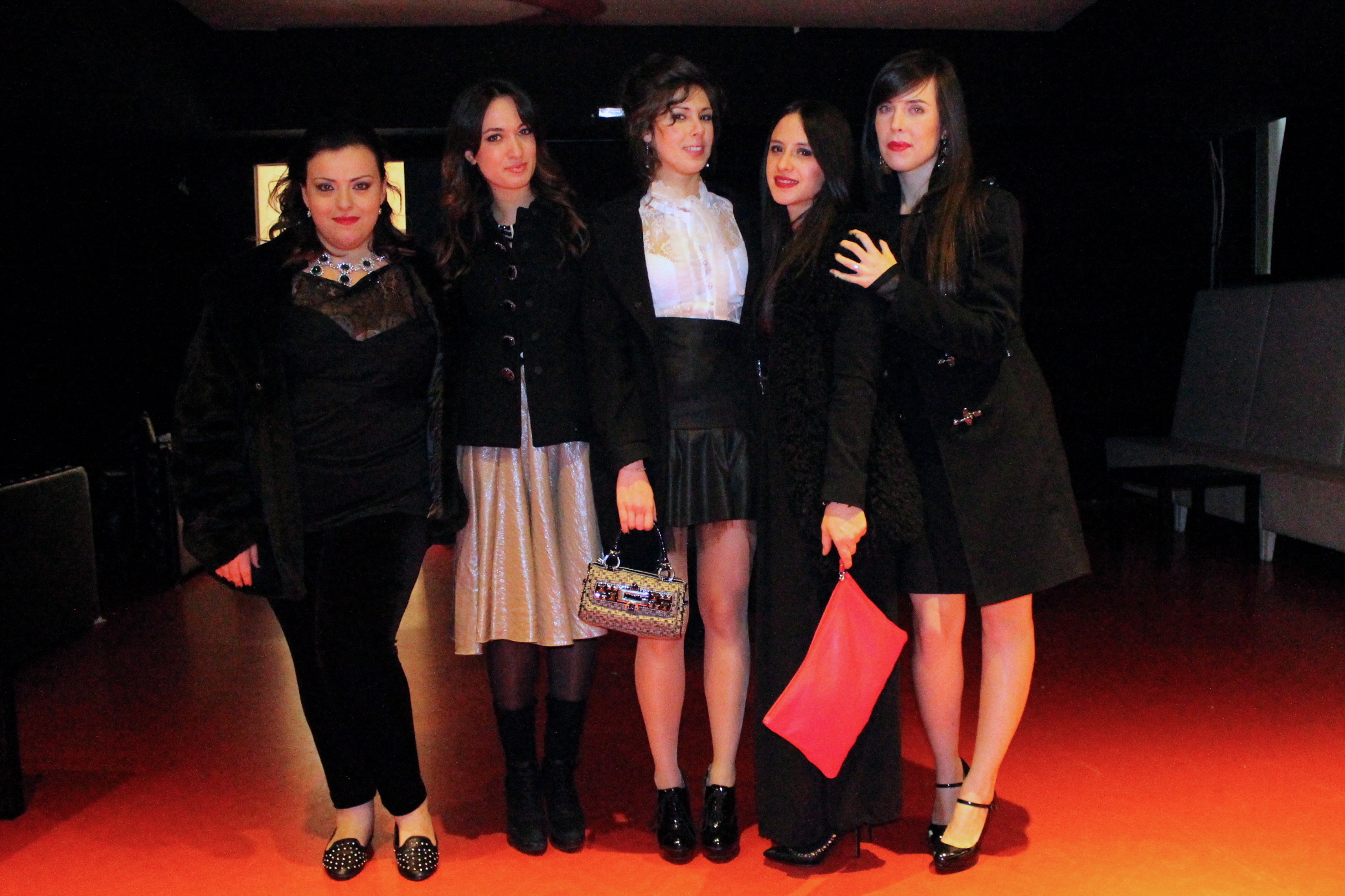 Today we speak of the event "The Fashion Show", which I attended some time ago, but for one reason or another I haven't posted earlier today! I spoke to you of this my participation already in THIS post, remember? The event, held at Studio One of Caserta, has had starring the guys of Academy of Fine Arts in Naples and of course Fashion Design of Aversa (Faculty of Architecture), who marched each their own creations. There were moments of dance and body painting, alternating to the fashion show, and finally also the sponsors of the event showed their products. All this has been possible thanks to the bloggers of Fashion No Stop! with great commitment and dedication have pulled up their first great event! I can only wish that this is the first of many!
Oggi vi parlo dell'evento "The Fashion Show", al quale ho partecipato un pò di tempo fa, ma che per un motivo o per un altro non sono riuscita a pubblicare prima di oggi! Vi parlai di questa mia partecipazione già in QUESTO post, ricordate? La serata, svolta allo Studio Uno di Caserta, ha visto come protagonisti i ragazzi dell'Accademia delle belle arti di Napoli e del corso di Design per la Moda di Aversa (facoltà di Architettura), che hanno sfilato ciascuno le proprie creazioni. Ci sono stati momenti di danza e body painting, alternati alla sfilata, ed infine anche gli sponsor dell'evento hanno mostrato i loro prodotti. Tutto questo è stato possibile grazie alle bloggers di Fashion No Stop! che con grande impegno e dedizione hanno tirato su il loro primo e grande evento! Io posso solo augurargli che questo sia il primo dei tanti!