Stanga: Invisible Slip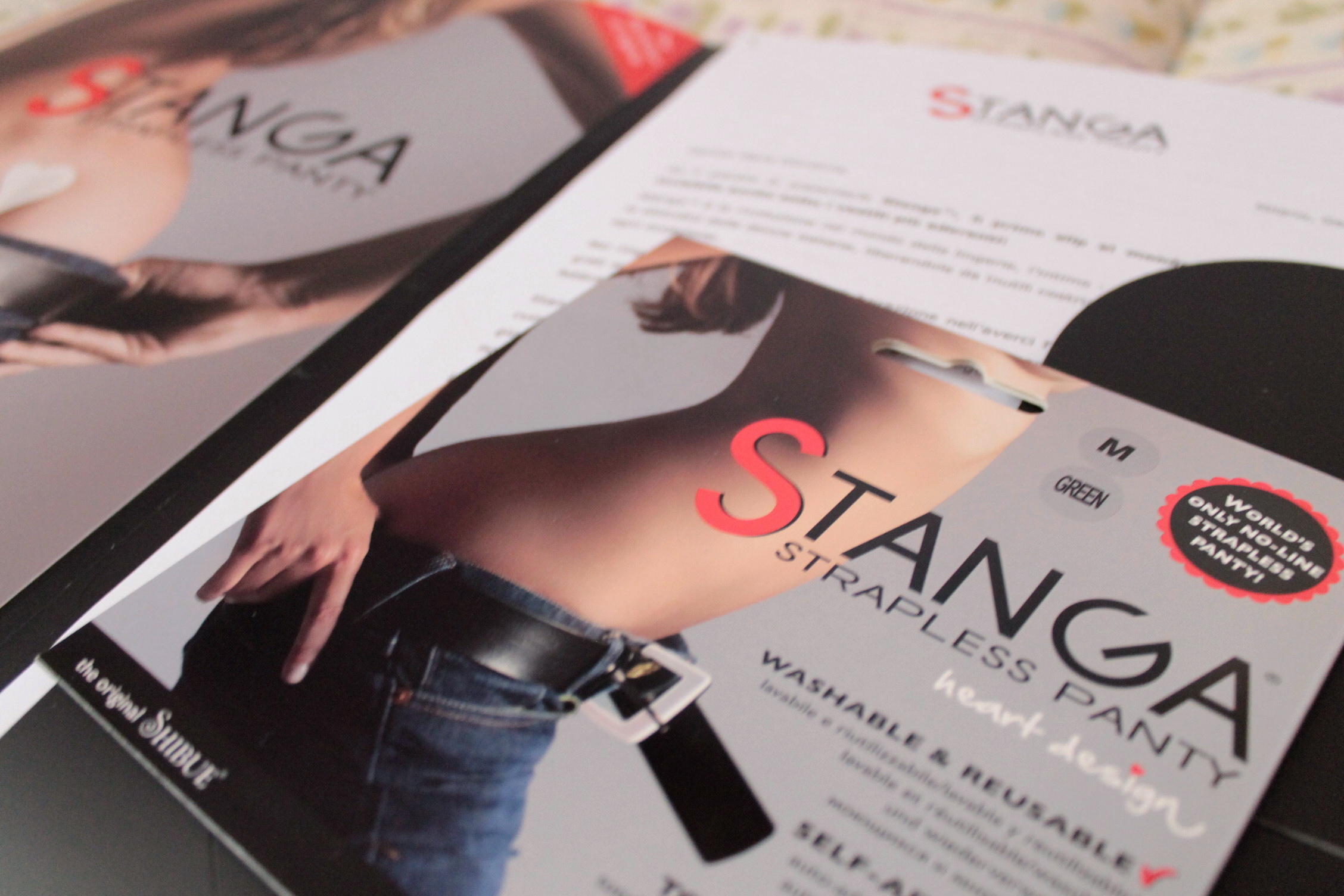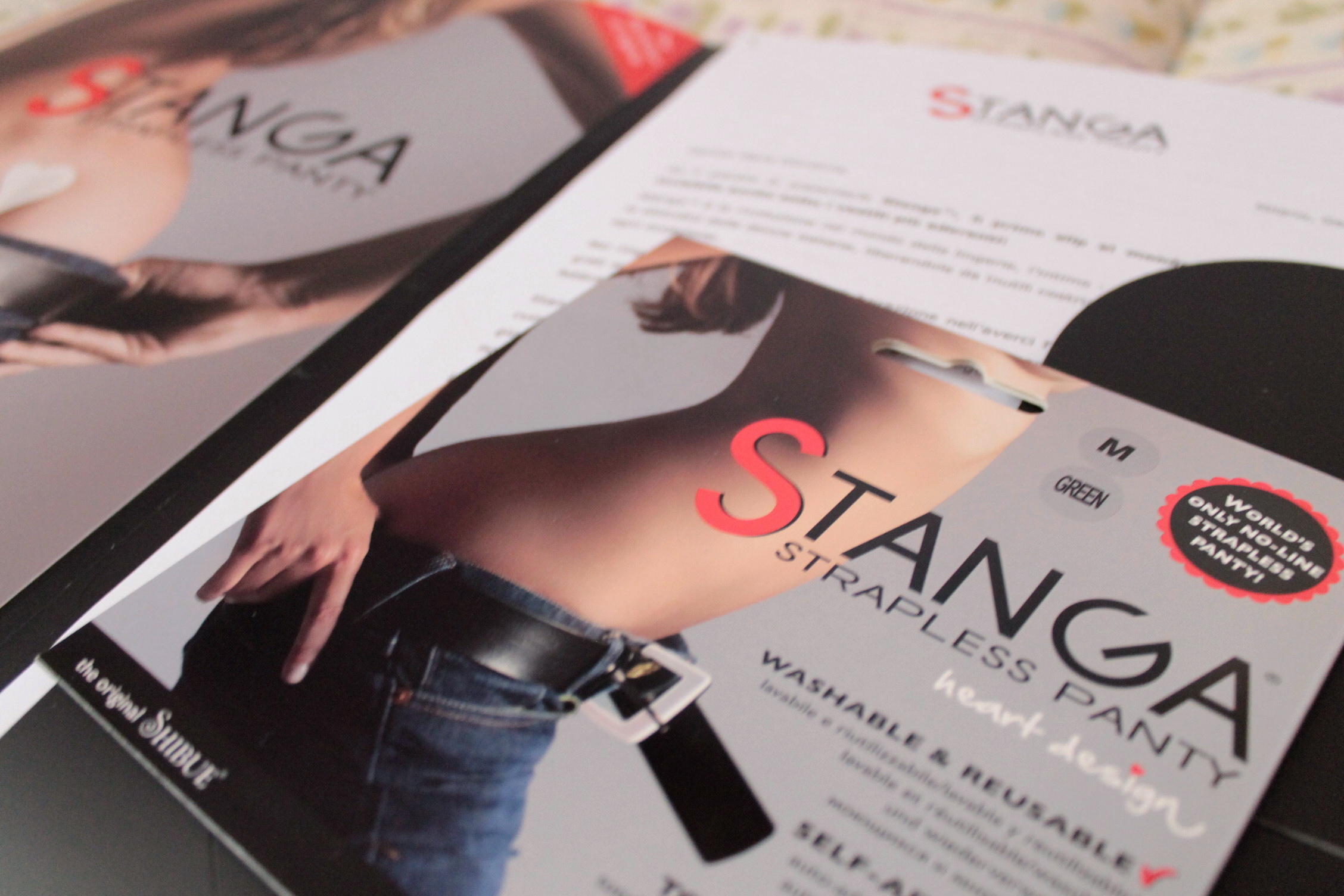 Some time ago, during a morning of study, the courier gladdened my day with packages. One of these, contained this product of which I speak today. Stanga is the first slip in the world without elastic sides. The feature of this product is the adhesive gel that supports the slip at both ends, adhering to the skin without irritation. I've tried it and can confirm that it is applied and removed with ease and on the box is written that it is washable and reusable up to 30 times. Stanga is available in all the best lingerie shops in Italy at 16.50€. I believe that it is useful, I tried to wear it and it seems to adhere well… I wonder if in the summer, hot and sweating, it remains the same. I think you do, but you imagine losing him on the street… 🙂 What a laugh! However, until now, his vote is 9!
Un pò di tempo fa, durante una mattina di studio, il corriere allietò la mia giornata con dei pacchetti. Uno di questi conteneva questo prodotto di cui vi parlo oggi. Stanga è il primo slip al mondo senza elastici laterali, invisibile anche sotto ai vediti più aderenti. La caratteristica di questo prodotto è il gel adesivo che sostiene lo slip alle due estremità, aderendo perfettamente alla pelle senza irritarla. Avendolo provato, posso confermare che si applica e si toglie con estrema facilità e sulla confezione c'è scritto che è lavabile e riutilizzabile fino a 30 volte. Stanga è disponibile in tutti i migliori negozi di biancheria intima in Italia ed ha un costo di 16,50€. Io credo sia una bella trovata, ho provato ad indossarlo e sembra aderire bene… chissà se d'estate, con caldo e sudore, regge allo stesso modo. Io credo di si, ma Immaginate di perderlo per strada… 🙂 Sapete che risate?! Comunque, fino ad ora, voto 9!