And the Winners of the Bags Are…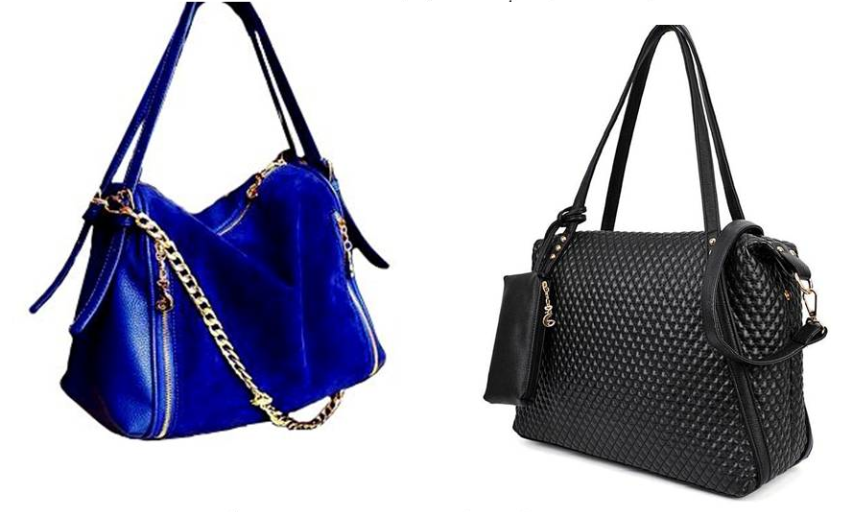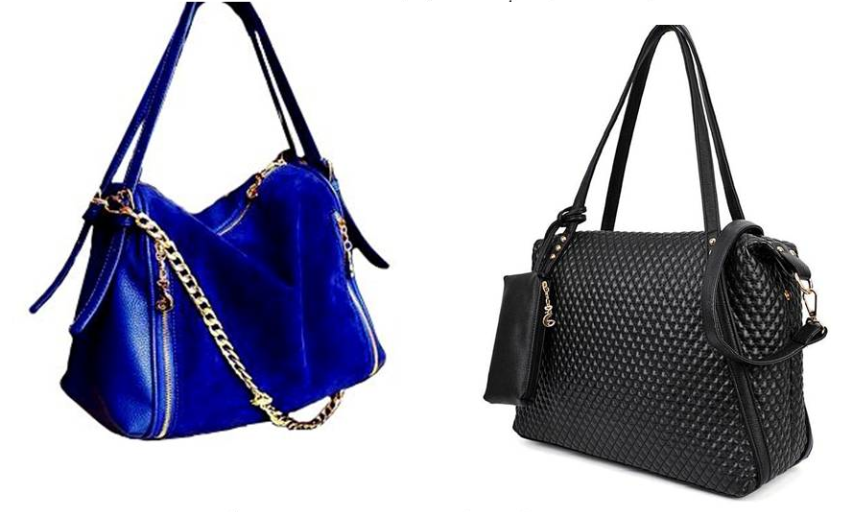 Dopo aver letto e riletto tutti i commenti ed esserci confrontate sui nostri preferiti, io e CeC Moda abbiamo scelto questi due in base all'originalità ed al tocco di ironia delle concorrenti. Complimenti a Raffaella Guarracino, vincitrice della borsa blu, e a Incantesimi di Fimo, vincitrice della nera (ps:ho tagliato il suo commento per non mostrare a tutti i suoi dati personali). Grazie a tutti coloro che hanno partecipato, purtroppo non possiamo accontentare tutte ma cercheremo di organizzare altri contest per voi, per ringraziarvi di tutto l'affetto che ci dimostrate! Alla prossima!
RAFFAELLA GUARRACINO – BLU

INCANTESIMI DI FIMO – NERA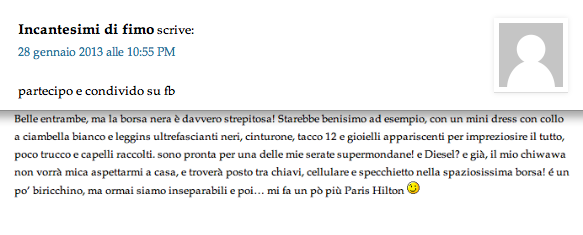 Le vincitrici devono mettersi in contatto con CeC Moda per la consegna del regalo. Cliccate QUI.