Interview to Severe Gusts Italy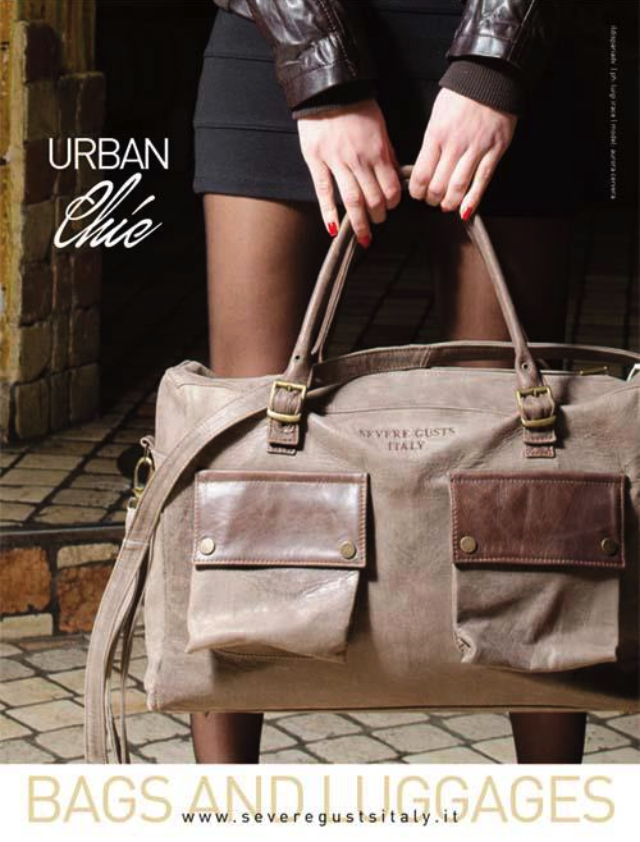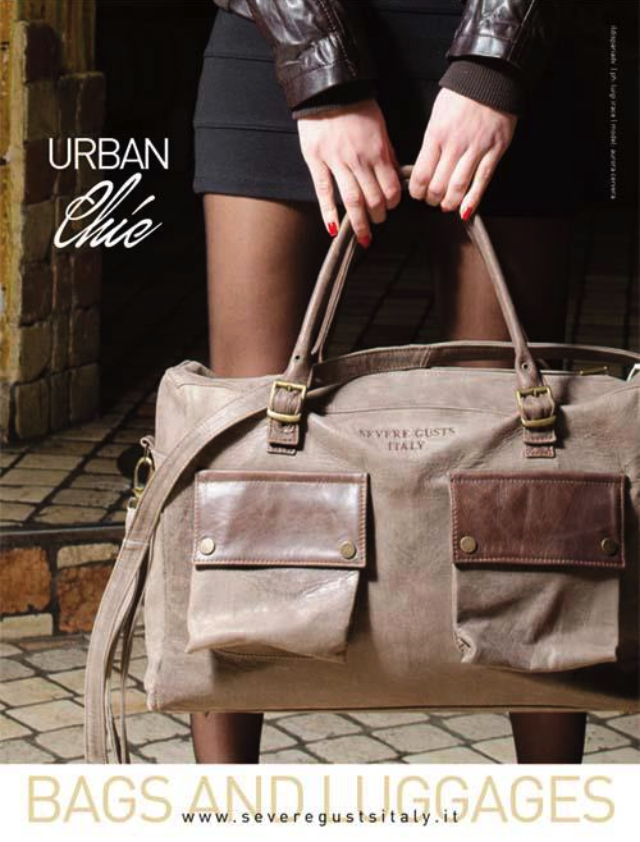 From passion and creativity always brings a huge success! The brand that I'm presenting today was founded in 2011 with the idea of Simone Iodice, Neapolitan boy, clerk in a shipping company for professional and designers for creative passion. Simone mixes his love for the sea with his design's hobby, creating a brand of fashion and luxury bags. Severe Gusts Italy's bags (click HERE for the video) are designed for a city woman who loves the refinement and sophistication of leather and quality typical of the Italian tradition. The production also includes a collections of bags edaccessori for men. The colors used are neutral, easy to match, and each item is handcrafted, because the company offers a special attention to details! But ask directly to Simone Iodice something about his brand, here is a quick interview that I asked to him:
HOW BORN THE NAME "SEVERE GUSTS"?
Severe Gusts Italy was born in 2011, I'd need to create my own identity. I was a cadet for Maritime Company in UK, I have always suffered the sea so I Tattoo on my calf the written Severe Gusts, which means strong winds. The vision of the written inside me snapped a great agitation and from there was born my desire to want to put me to the test and design bags. Some people say that I dared. Certainly , because I have nothing to lose, I put off the engagement, marriage, and, if anything, even the old-date to be determined.
WHAT INSPIRED THE COLLECTION?
It was inspired by something that give a message to remember. It shouldn't be too invasive, but luxurious, chic, elegant, urban, large and especially practice. All that women really want!
IN THE LIFE YOU ARE EMPLOYED IN A COMPANY OF TRANSPORT, HOW BORN YOUR PASSION FOR THE BAGS? WHEN YOU PRACTICE IT?
Yes, I'm used to a Neapolitan society of maritime transport in the life of every day. But I find the time to my passion. I'm always equipped with all of our tools and programs of style and design, I have always with me, on smartphones, tablets and PC.
Quando passione e creatività si incontrano non può non nascere un succeso! Il brand che vi presento oggi nasce nel 2011 dall'idea di Simone Iodice, ragazzo partenopeo, impiegato in una compagnia di trasporti marittimi per professione e designer creativo per passione. Simone mescola il suo amore per il mare all'hobby per il design, dando vita marchio di fashion and luxury bags a tutti gli effetti. Le borse di Severe Gusts Italy (clicca QUI per il video) sono pensate per una donna metropolitana che ama il gusto, la raffinatezza e la ricercatezza dei pellami tipici della qualità e della tradizione italiana. Della produzione, però, fanno parte anche collezioni di borsoni edaccessori dedicati all'uomo. I colori maggiormente utilizzati sono tinte neutre, facili da abbinare, ed ogni articolo è prodotto artigianalmente, in quanto l'azienda offre una particolare attenzione alle rifiniture e alla cura del dettaglio! Ma chiediamo direttamente a Simone Iodice qualcosa sul suo brand, ecco una breve intervista che gli ho posto:
CI RACCONTI COME NASCE IL NOME "SEVERE GUSTS"? 
Severe Gusts Italy nasce nel 2011 così per gioco, avevo bisogno di creare la mia identità ma, sopratutto la mia libertà. Ero cadetto per una Società Marittima in Inghilterra, ho sempre sofferto il mare ed impazzivo alla sola idea del movimento di quella nave. Così tatuai sul mio polpaccio destro la scritta Severe Gusts, che significa forti raffiche di vento ed è una dicitura che troviamo sui bollettini meteo della marina. Alla sola visione di quella scritta, che significava tempo cattivo e mare agitato, dentro di me scattava una grande agitazione e da lì è nato il mio desiderio di volermi mettere alla prova e disegnare borse. C'è chi dice che ho osato. Sicuramente si, anche perché non ho niente da perdere, ho rimandato il fidanzamento, il matrimonio e semmai anche la vecchiaia  a data da stabilire.

A COSA E' ISPIRATA LA COLLEZIONE?

E' ispirata ad un qualcosa che si faccia notare e dia un messaggio da ricordare. Non deve essere troppo invasiva ma lussuosa, chic , elegante, urban, capiente e sopratutto pratica. Insomma, tutto quello che le donne cercano!
NELLA VITA SEI IMPIEGATO PRESSO UNA COMPAGNIA DI TRASPORTI, DA DOVE NASCE LA PASSIONE PER LE BORSE? QUANDO LA COLTIVI?
 Si, sono impiegato per una società partenopea di trasporti marittimi, nella vita di tutti i giorni sono un ufficiale. Il tempo per la mia passione però lo trovo, sono sempre equipaggiato di tutti i nostri strumenti e programmi di stile e design, li ho sempre con me, su smartphone, tablet e pc.