Brown Tiger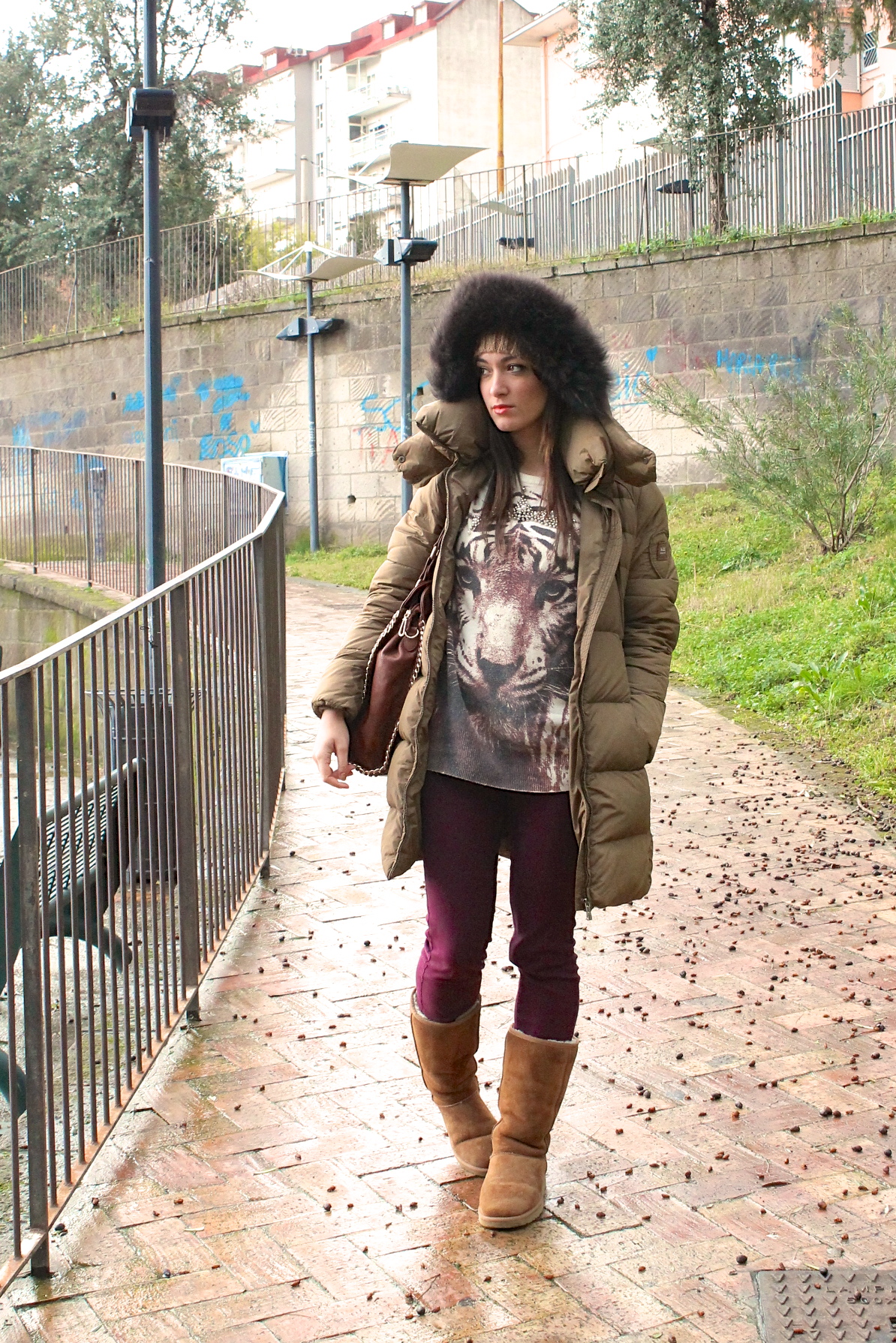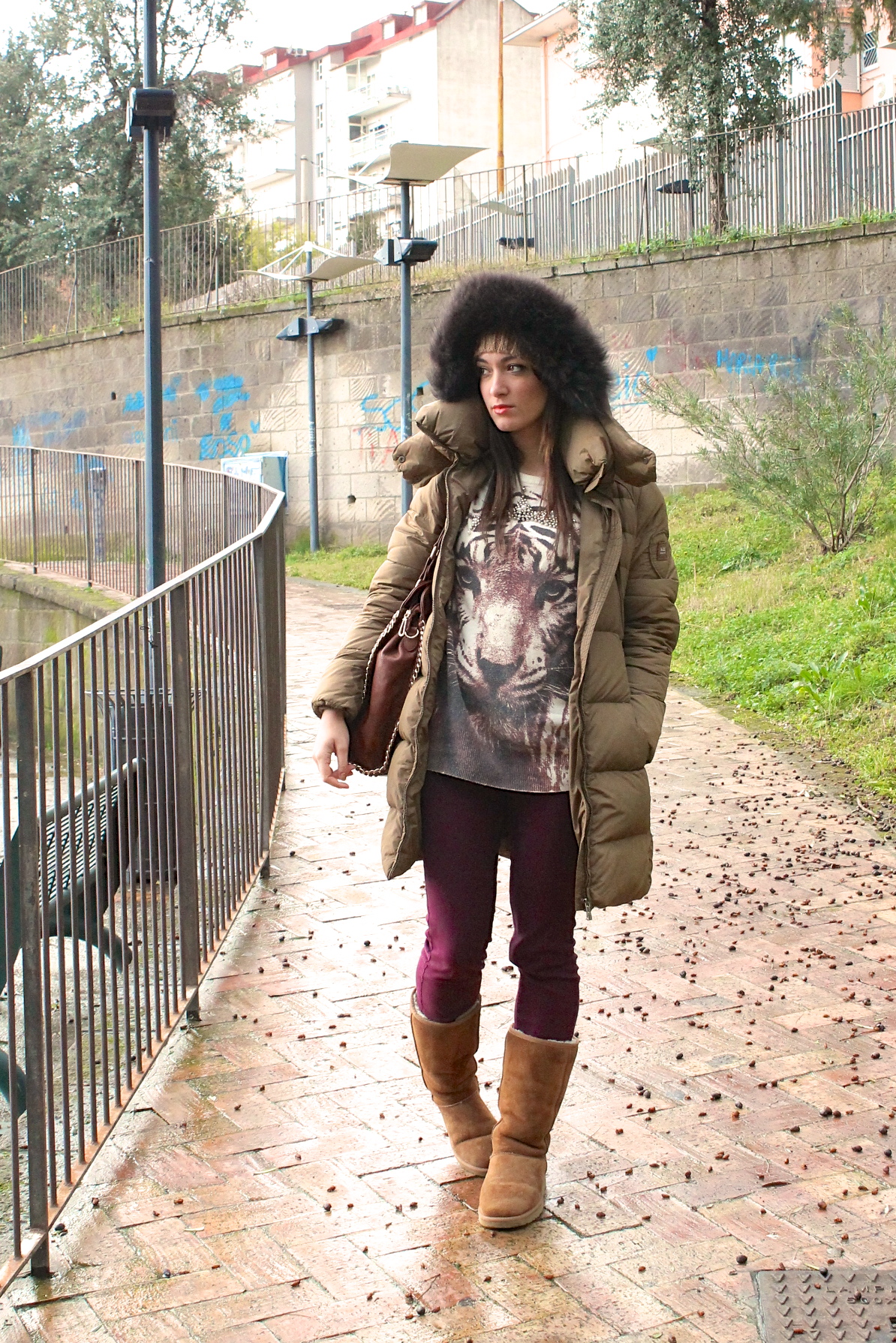 Today I show you this outfit that isn't part of a real style or category, you can define casual… I simply see it as a look suitable for situations "comfortable", in fact I wore it to go to the library and have a rich and intense study day! It 's the first time I show you my UGG , right? I love them, they are comfortable, warm and soft. 🙂 In creating this outfit I played with shades of brown and burgundy, creating a mix of shades that I like a whole! The shirt you see I have also worn HERE, remember? As the favorite? Combined with brown or black!
Oggi vi mostro questo outfit che non fa parte di un vero e proprio stile o categoria, lo si può definire casual… io più semplicemente lo vedo come un look adatto a situazioni "comode", infatti l'ho indossato per andare in biblioteca ed affrontare una ricca ed intensa giornata di studio! E' la prima volta che vi mostro i miei UGG Australia, vero? Li adoro, sono comodi, caldi e morbidosi. 🙂 Nel creare questo outfit ho giocato con le sfumature di marrone e burgundy, creando un mix di tonalità che mi piace nell'insieme! La maglia che vedete l'ho indossata anche QUI, ricordate? Come la preferite? Abbinata ai marroni o al total black?!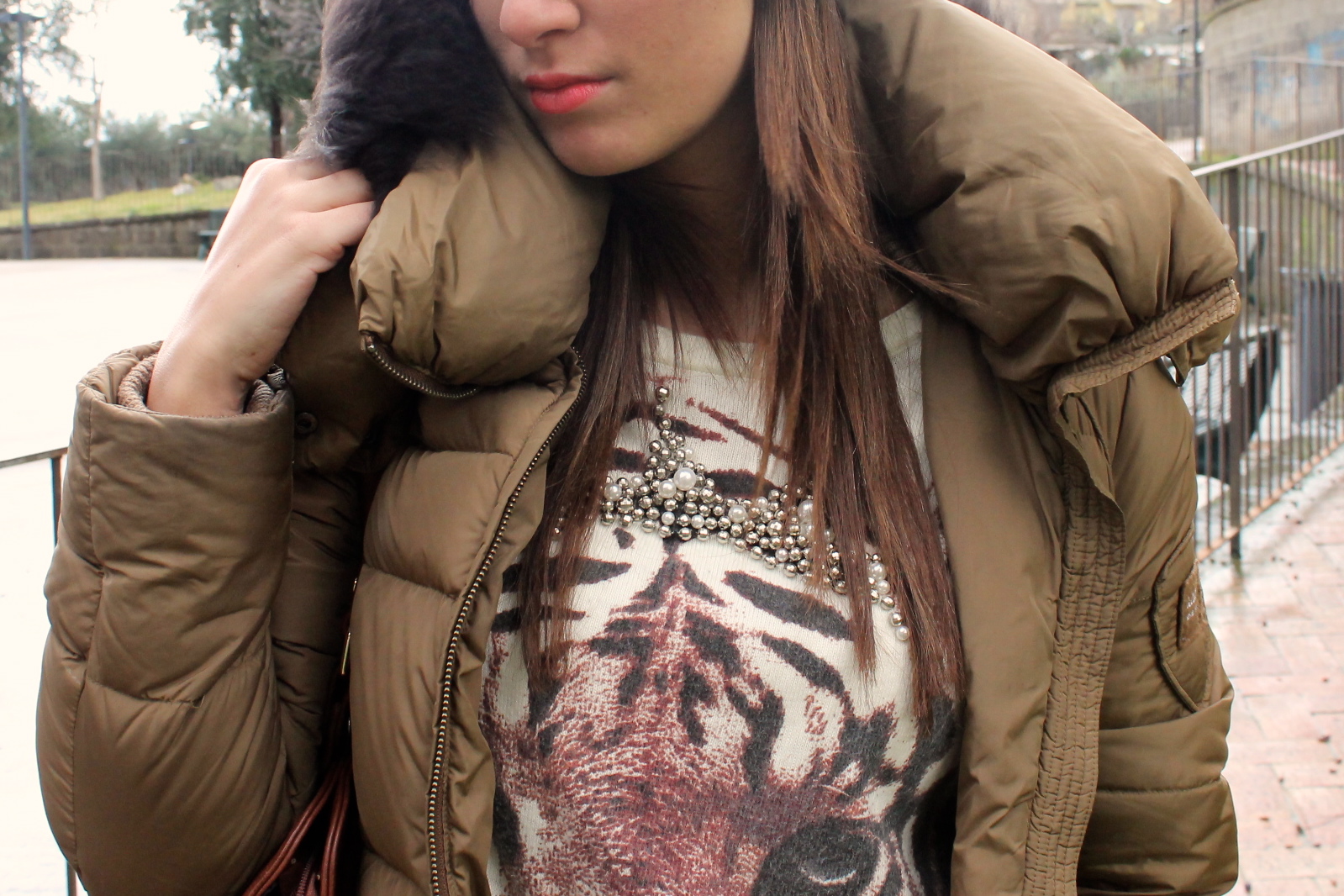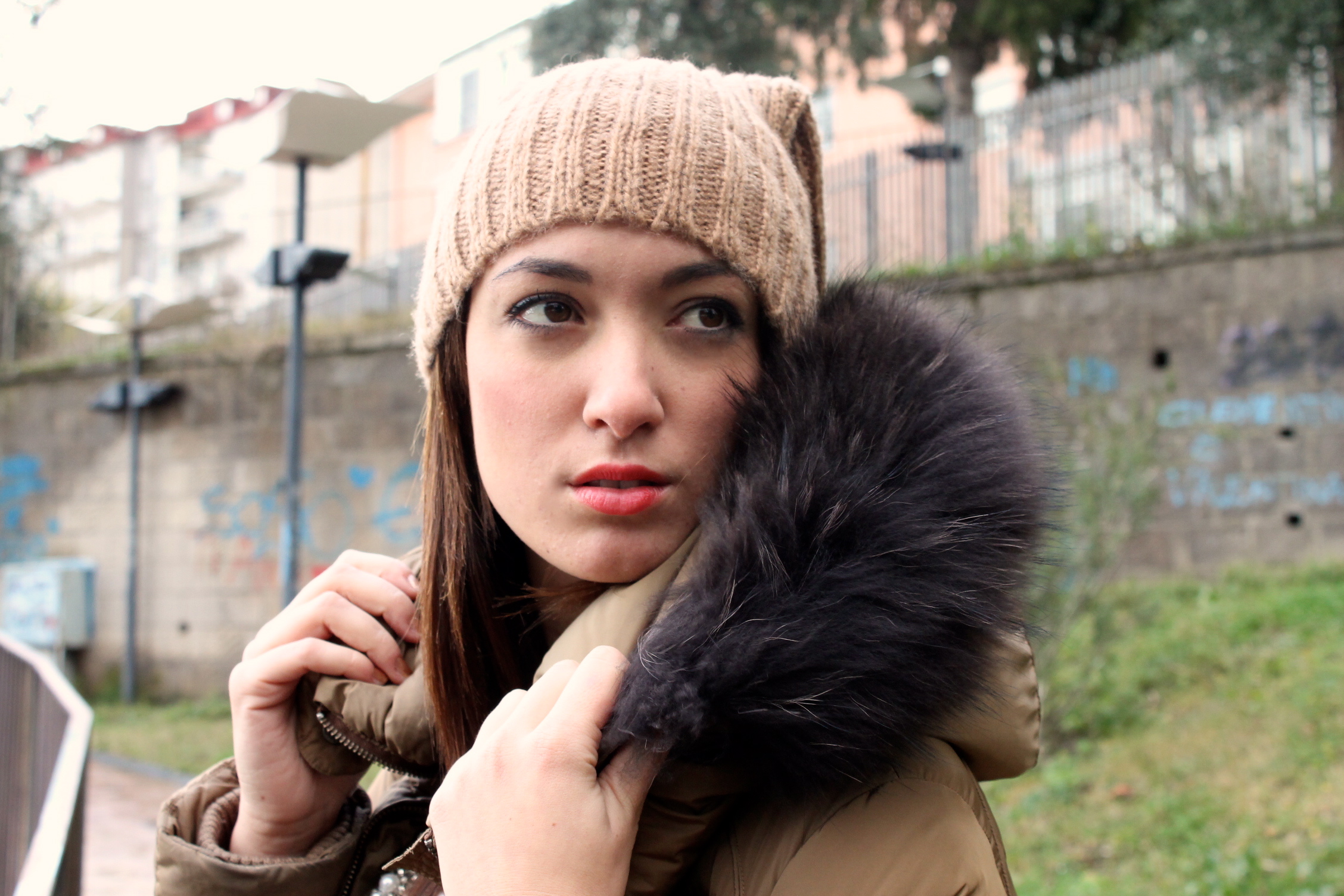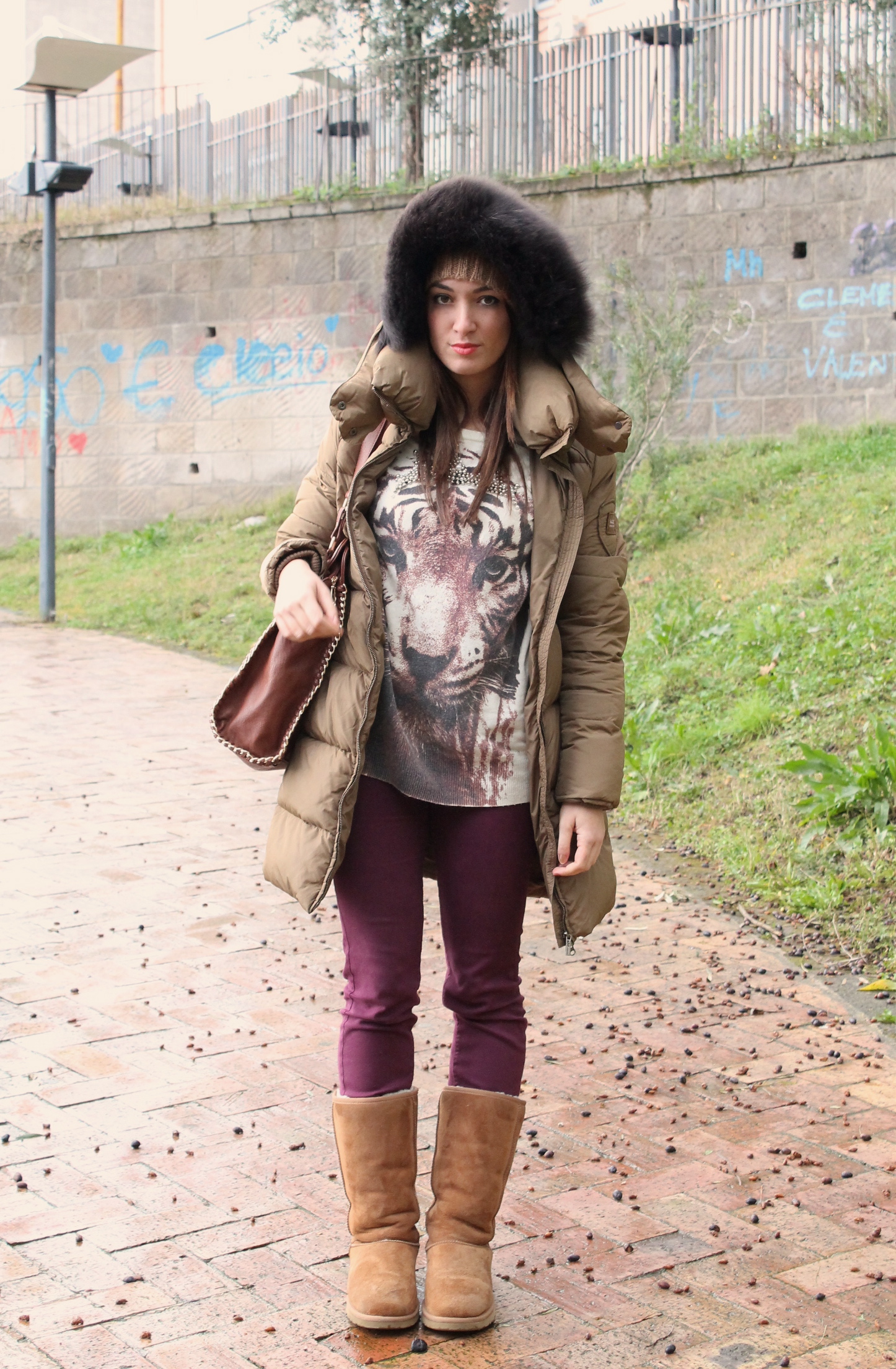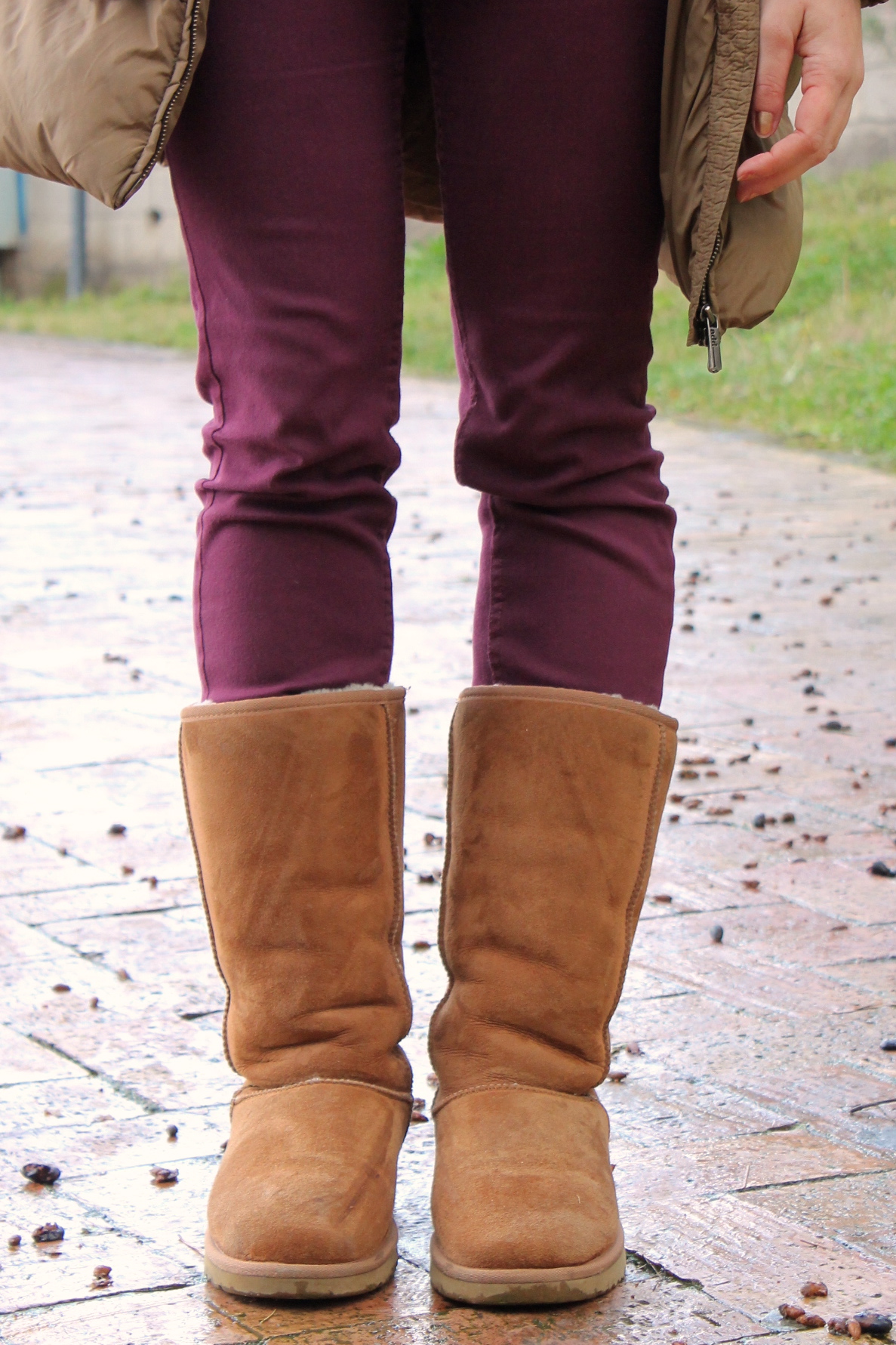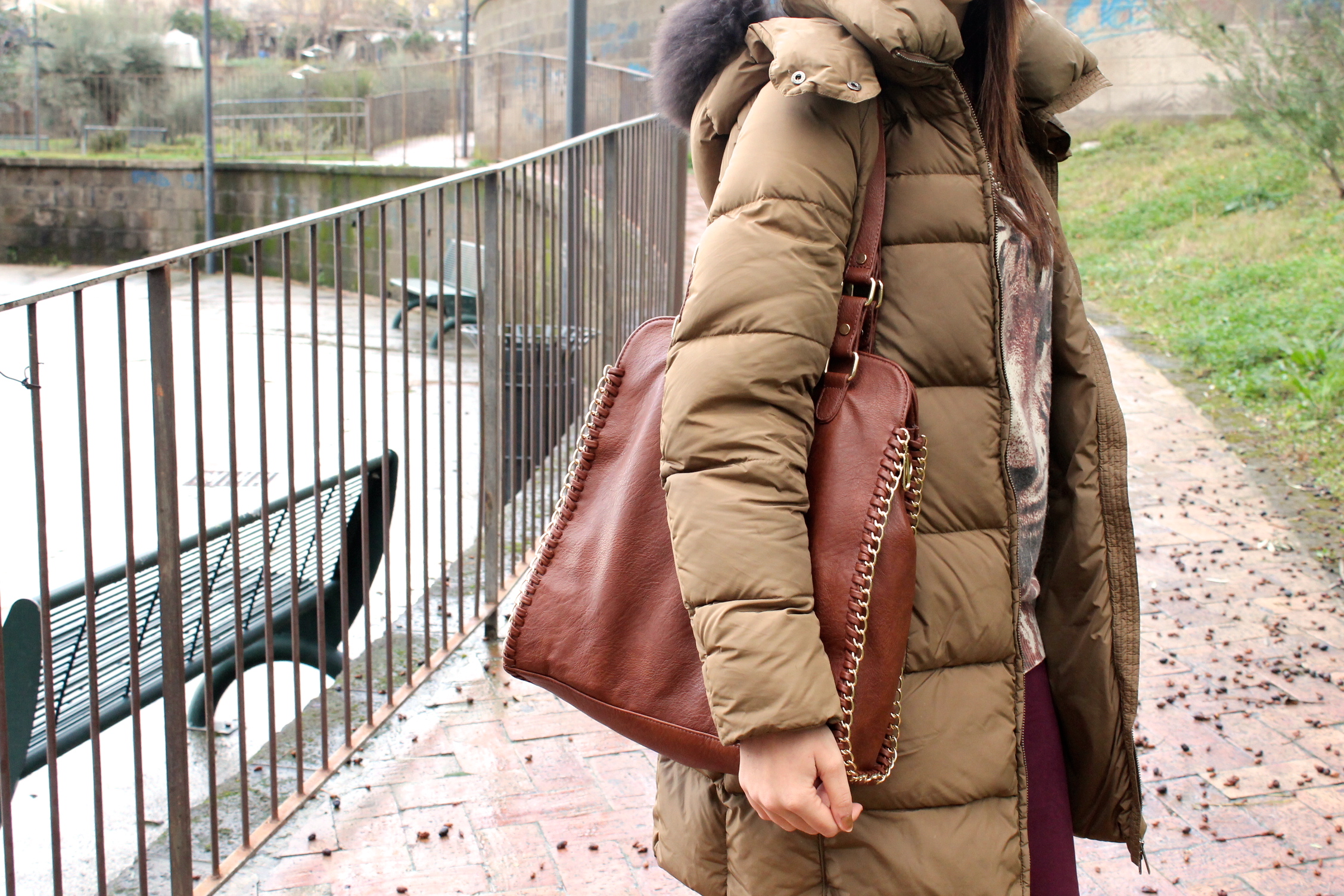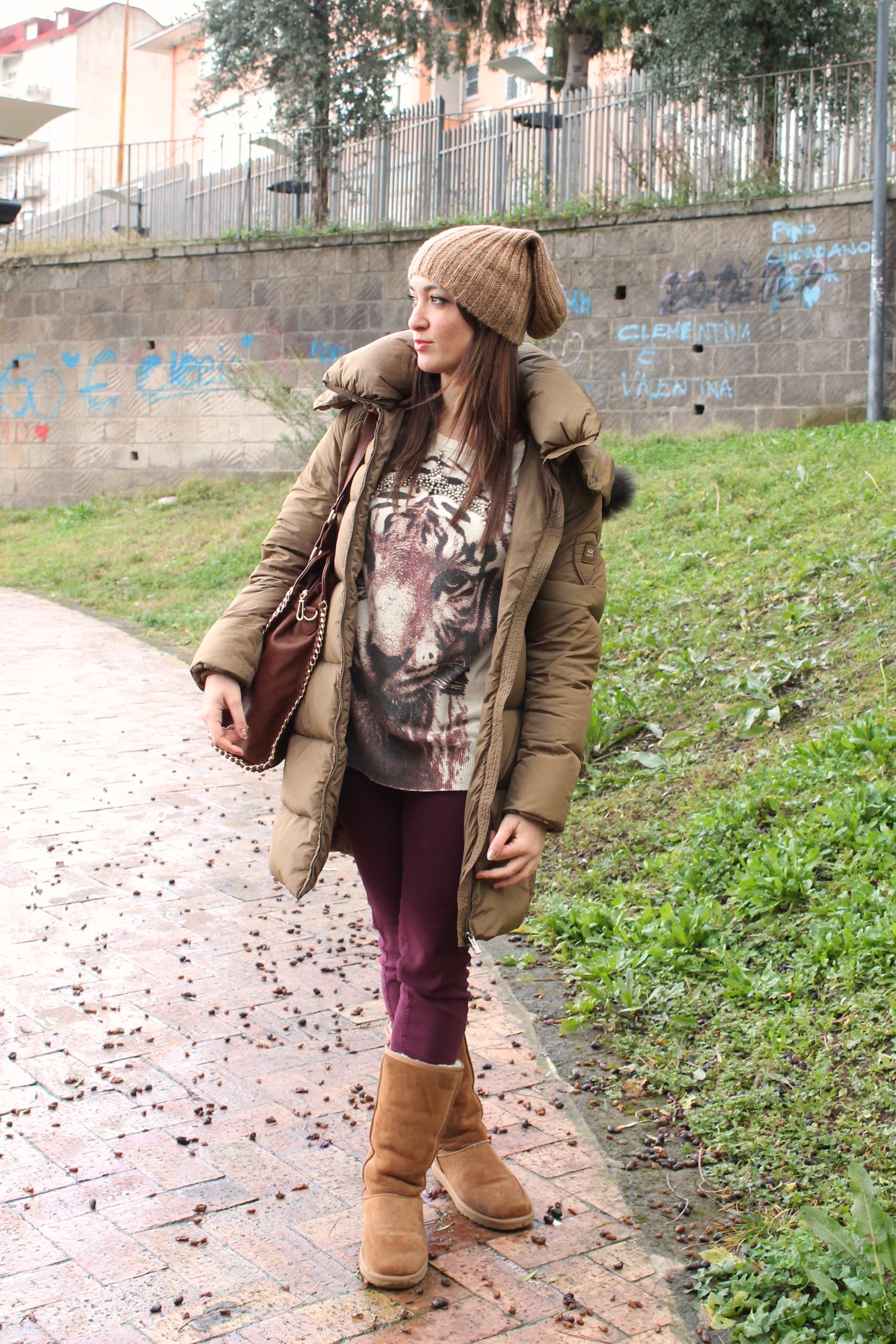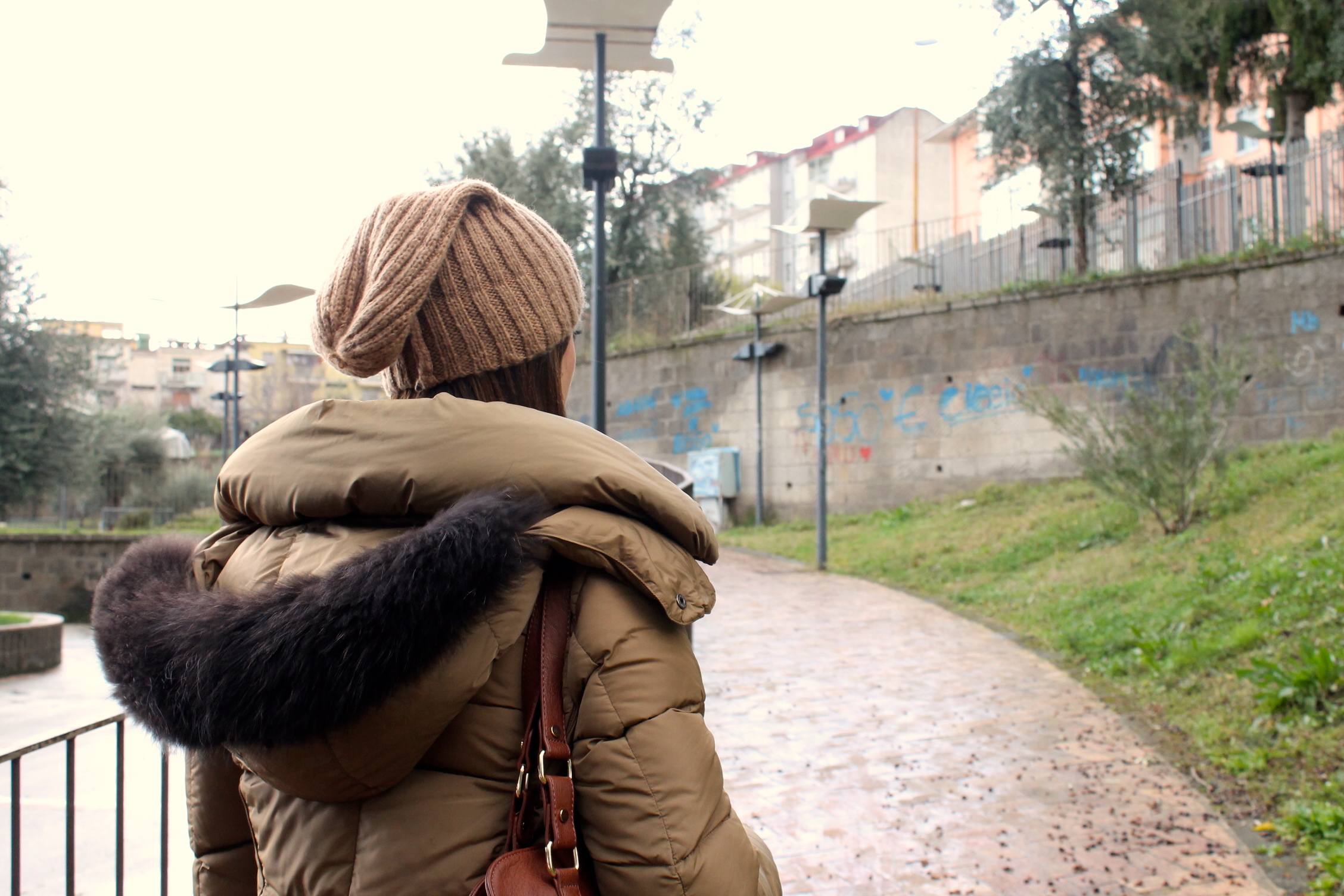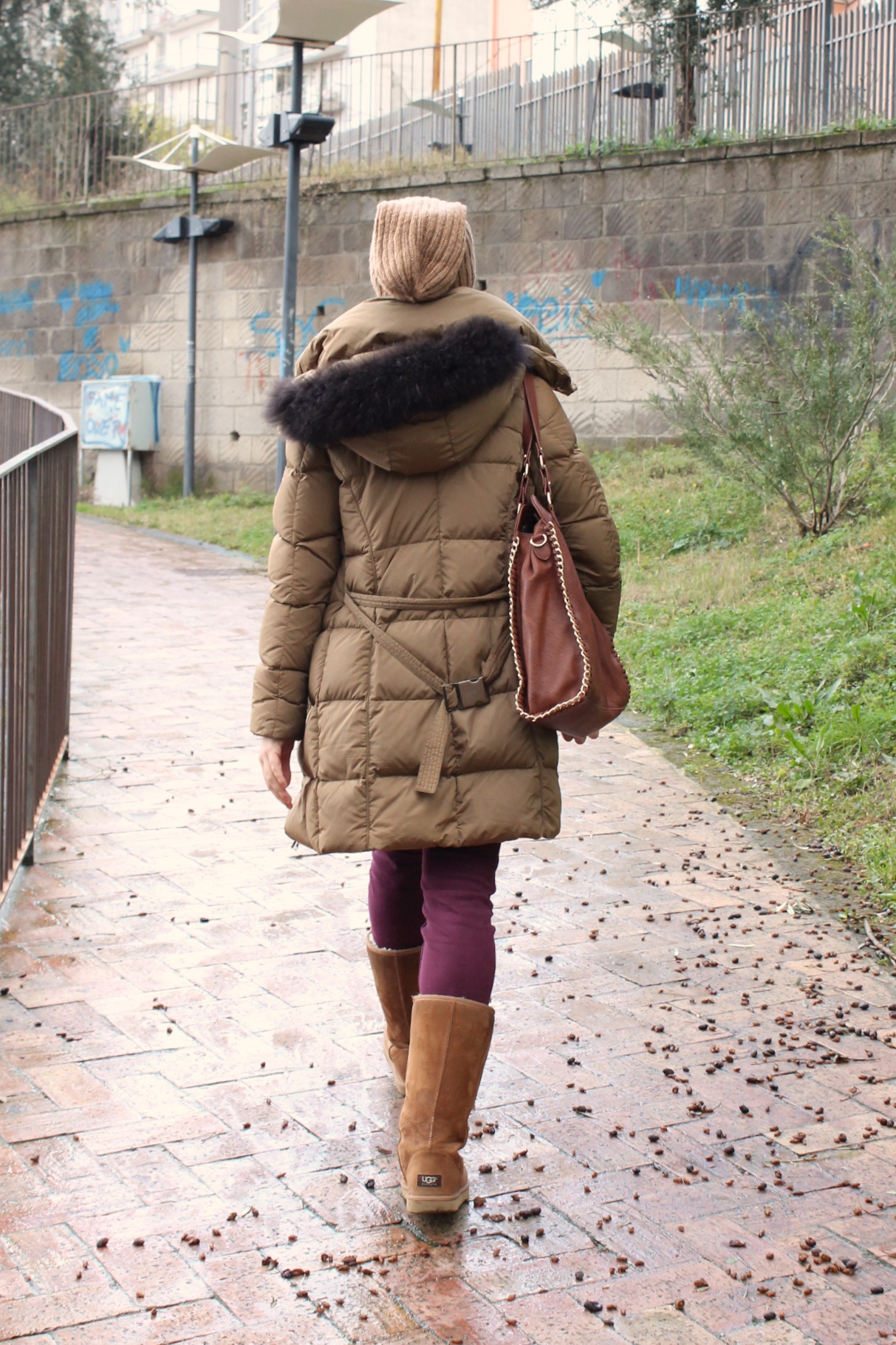 Photo credits: thanks to my friend Alberto!
I'm wearing Add coat, Lely Wood maxi-sweater, H&M pants and hat, Muratori bag, UGG shoes.