Next stop: The Fashion Show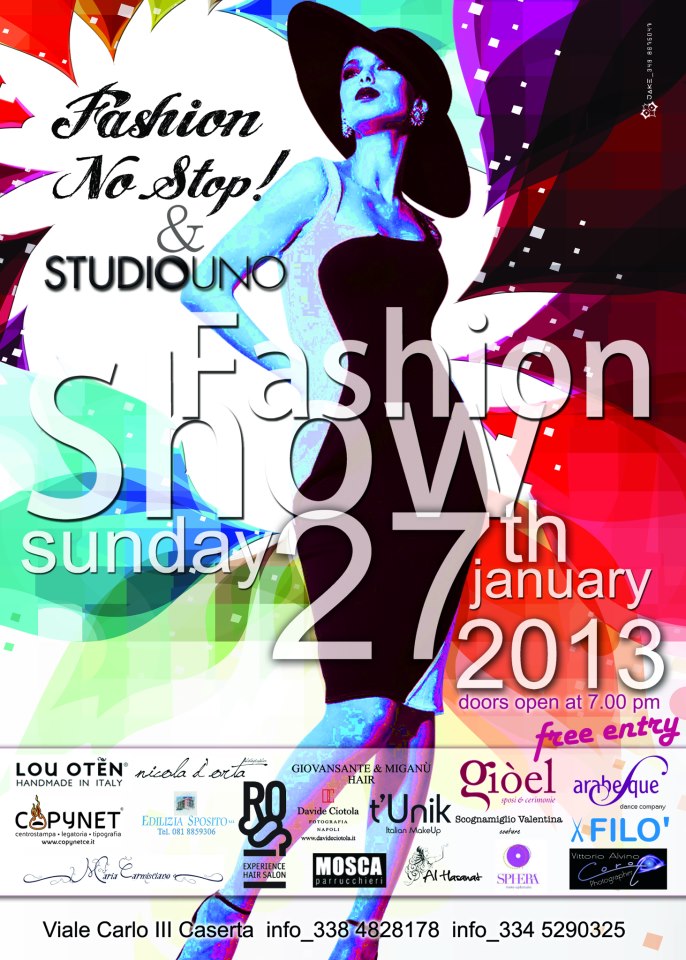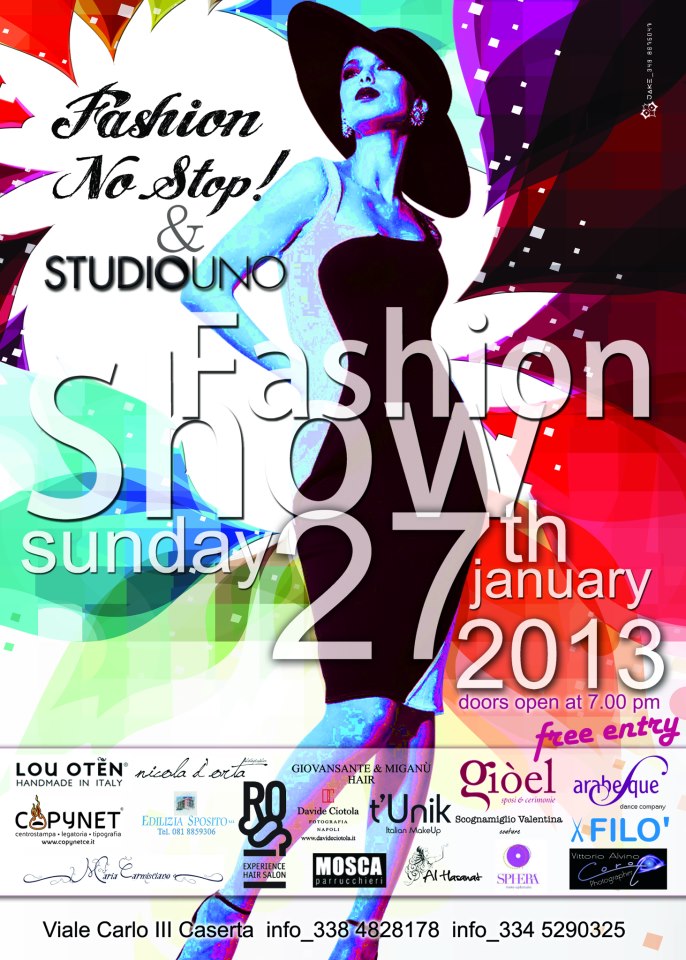 Sunday, January 27th, I was invited to the event The Fashion Show, at Studio Uno in Caserta city. This is an event that will involve young designers, photographers and artists of great creativity! During the show there will be dance choreography, performance of body-painting, and a photographic exhibition dedicated to "Fashion, Women and Travel". This idea comes from young bloggers of FASHION NO STOP, Valentina and Satine, who decided to give space to their creativity and that of their friends / colleagues! 🙂 I look forward to seeing all of this and then show you the pics!
Domenica 27 Gennaio sono stata invitata all'evento The Fashion Show, allo Studio Uno di Caserta. Si tratta di una manifestazione che coinvolgerà di giovani stilisti, fotografi, atelier ed artisti di grande spicco creativo! Lo spettacolo sarà contornato da coreografie di danza, performances orientali, esibizione di body-painting e una mostra fotografica dedicata a "Moda, Donna e Viaggi". Questa idea nasce dalle giovani blogger di FASHION NO STOP, Valentina e Satine, che hanno deciso di dare spazio alla loro creatività e a quella dei loro amici/colleghi! 🙂 Non vedo l'ora di assistere a tutto questo e mostrarvi, poi, le foto della serata!