Giveaway feat. C EC Moda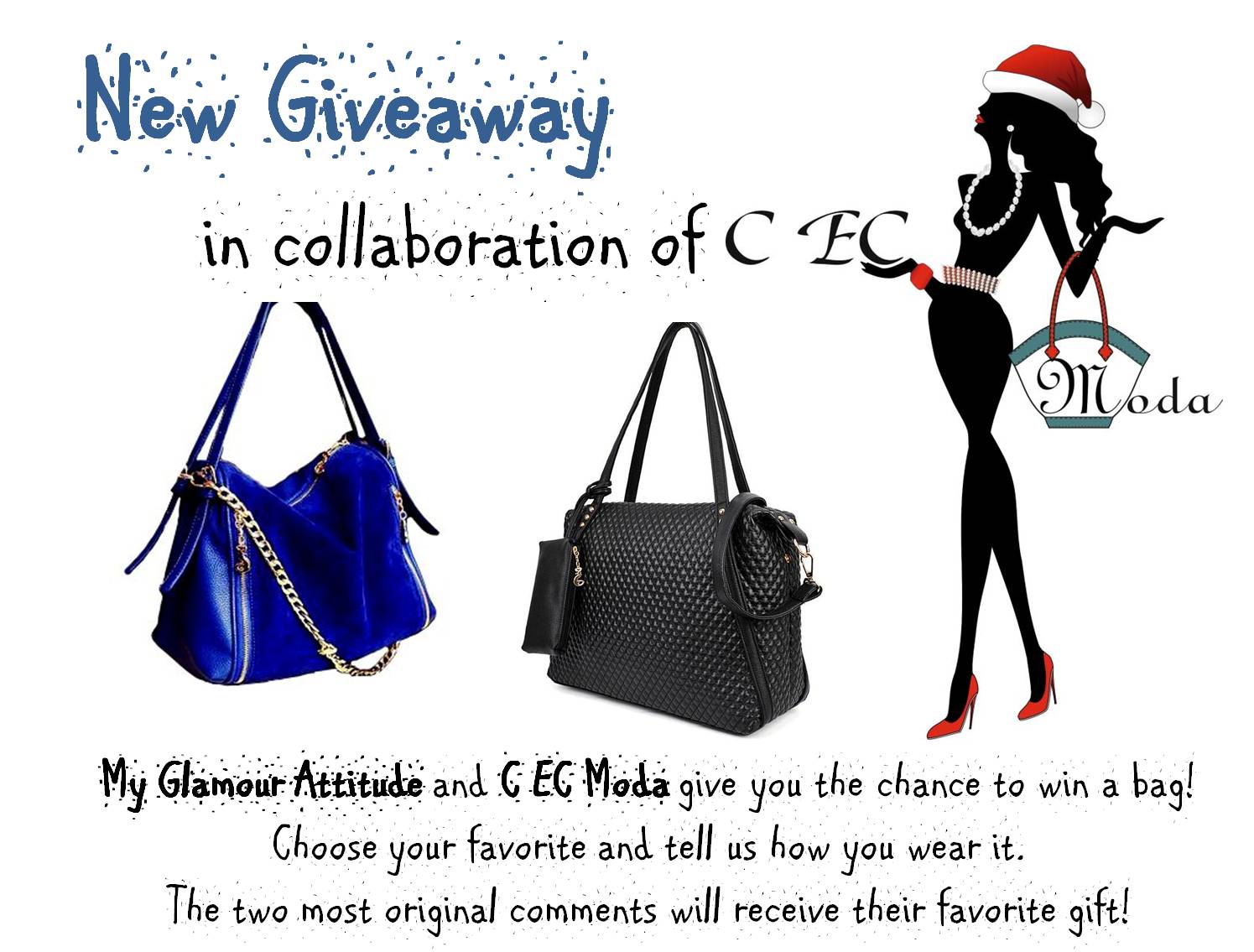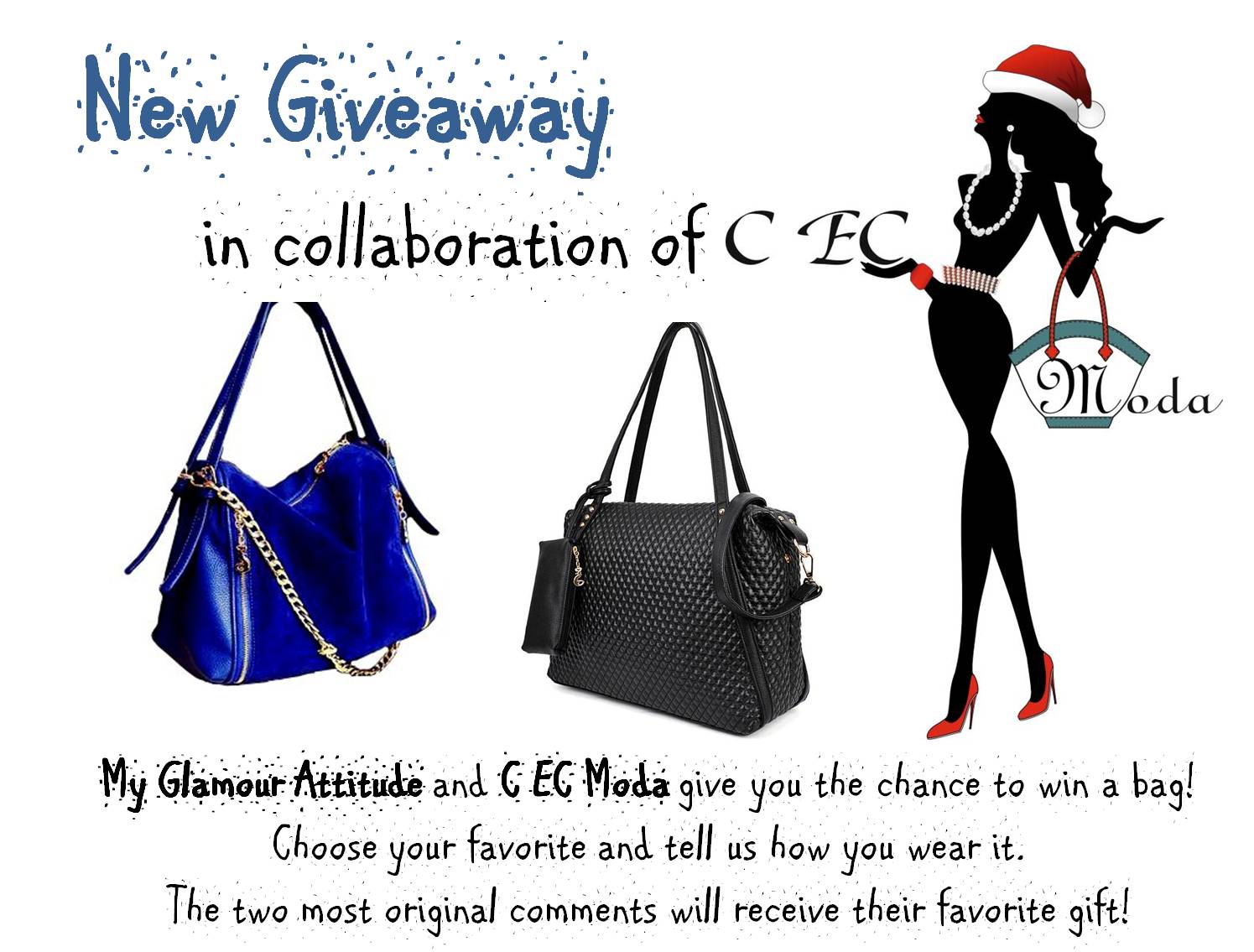 Hi guys! This is a new giveaway to celebrate the milestone of 2,000 Likes to the Facebook page of My Glamour Attitude! This time, the collaboration is with C EC Moda which has decided to give you two of his fantastic bags! You have time until 11:59 pm of January 28th! The giveaway will only be valid if you end up with a minimum of 100 participants . To participate just follow these simple steps, but without missing anyone!
Follow My Attitude Glamour on BLOGLOVIN.
Become a fan of the page C EC Moda.
Share this post via Facebook and/or Twitter inviting friends to participate.
Leave a comment where you tell which of the two bags do you prefer and how you wear it. It also shows name, with which social networks you follow My Glamour Attitude and the link where you shared this post!
The two most original comments (chosen by My Glamour Attitude & C EC Moda) will be the winners! Good luck to all! 🙂
Ciao ragazzi! Ecco un nuovo giveaway per festeggiare il raggiungimento dei 2000 Mi Piace alla pagina facebook di My Glamour Attitude! Questa volta la collaborazione è con lo shop online C EC Moda che ha deciso di regalarvi due delle sua fantastiche borse! Avete tempo fino alle ore 23:59 del giorno 28 Gennaio! Il giveaway sarà valido solo se si concluderà con un minimo di 100 partecipanti. Per partecipare basta seguire questi semplici passaggi, ma senza mancare nessuno!
Segui My Glamour Attitude su  BLOGLOVIN.
Diventa fan della pagina C EC Moda.
Condividi questo post tramite Facebook e/o Twitter invitando gli amici a partecipare.
Lascia un commento in cui racconti quale delle due borse preferisci e come la indosseresti. Inoltre indica nome, cognome, con quale social network segui My Glamour Attitude ed il link di dove hai condiviso il post!
I due commenti più originali (scelti da My Glamour Attitude & C EC Moda) saranno i vincitori! In bocca al lupo a tutti! 🙂