Green and Light Feather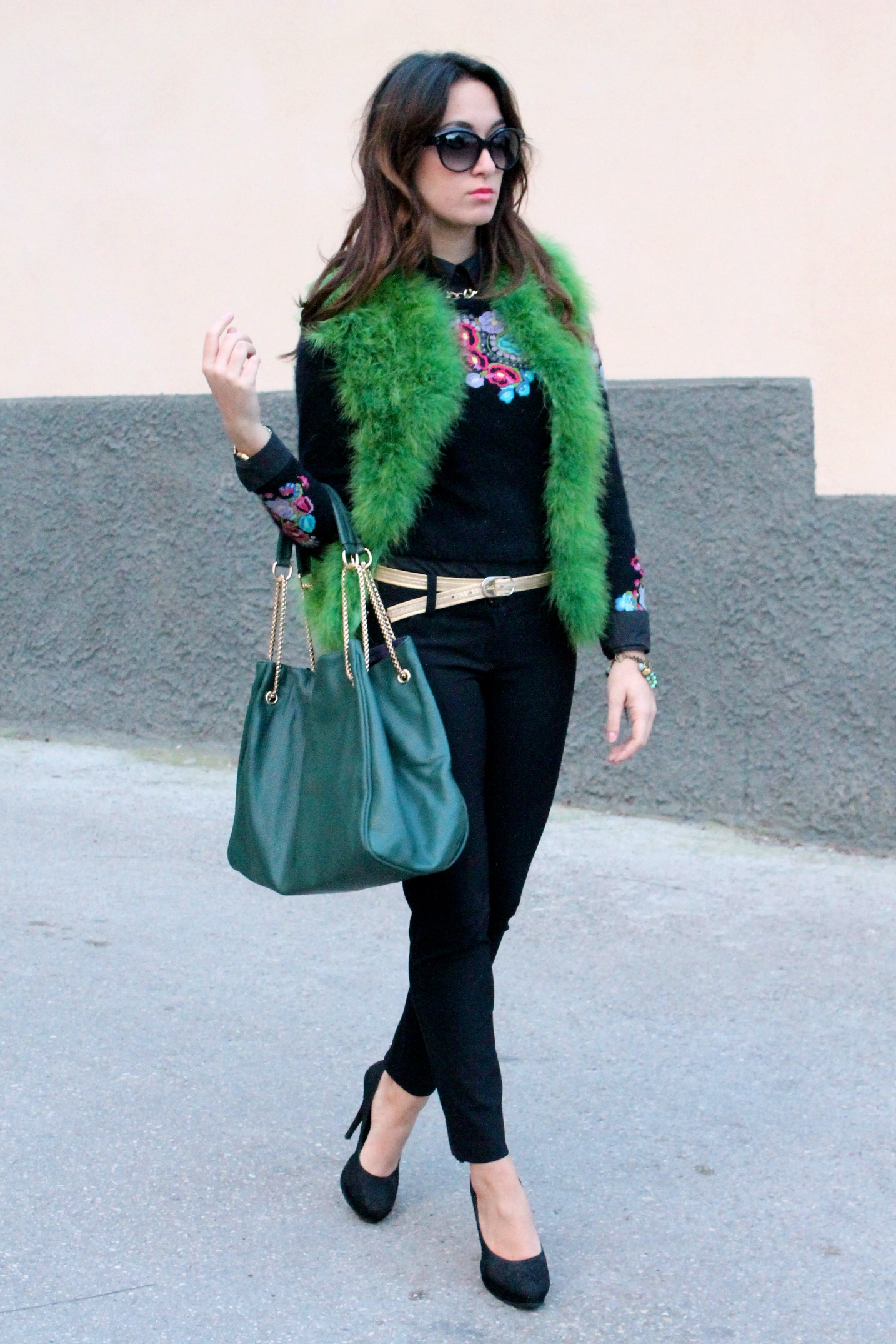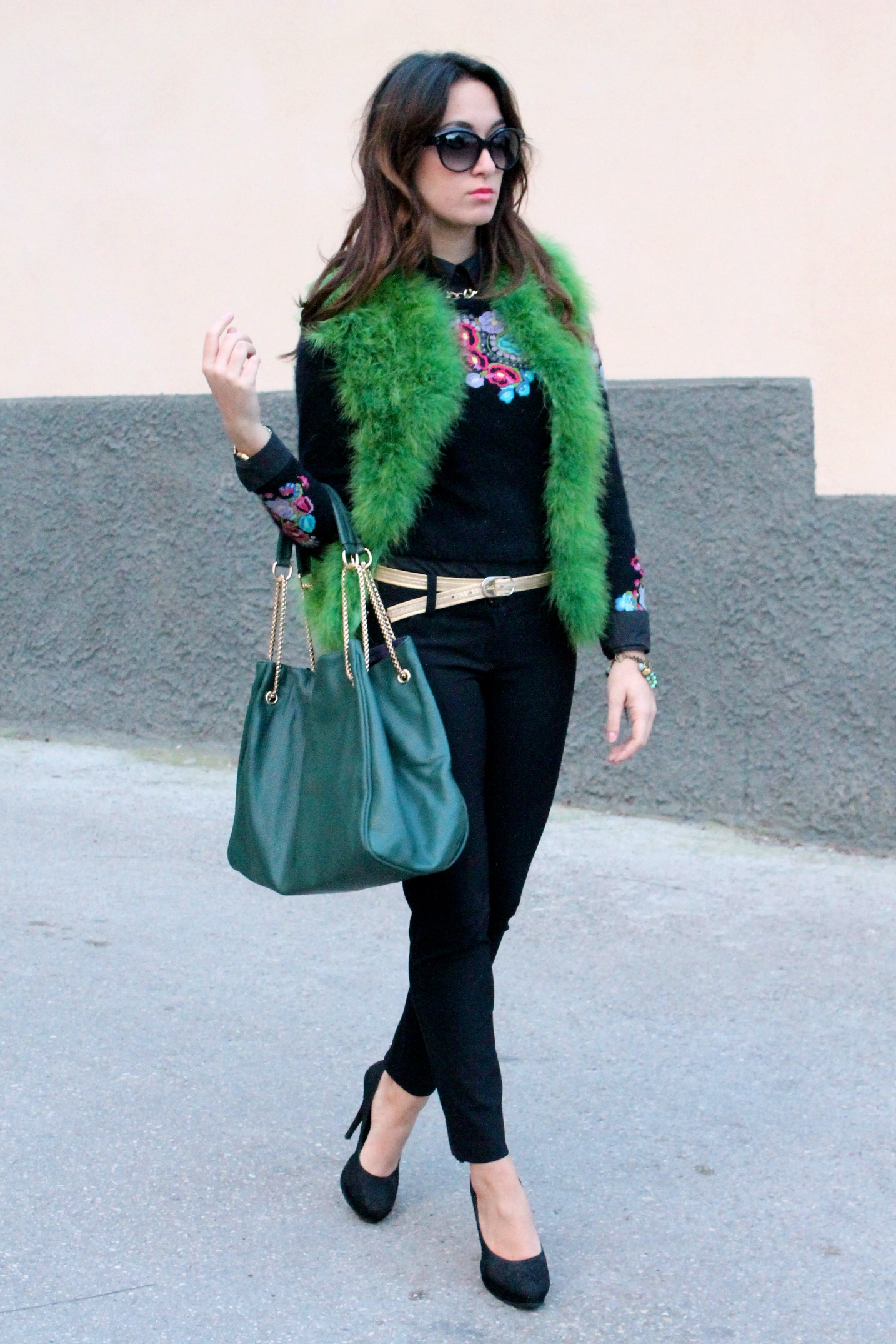 The mild temperatures return to the city, a warm wind caresses my hair. I decided to wear my new feathers gilet without any hesitation! Doesn't seem December … it let alone Christmas! 🙂 I opted for total black look with contrasting colors strong and determined. I wear two new entries in my wardrobe: gilet and bag, both gifted for this Christmas.
I are completely in love with the gilet. it's part of Jolie by  Carlo Pignatelli fall/winter collection. I hope,  and believe, that you like it too. Let me know what do you think. A big hug!
Le temperature miti ritornano in città, un vento scirocco mi accarezza i capelli. Decido di indossare il mio nuovo gilet di piume senza alcuna esitazione! Non sembra affatto dicembre… ne tantomeno Natale! 🙂 Ho optato per look total black in contrasto con colori forti e decisi. Indosso due new entry del mio guardaroba : gilet e borsa, entrambi regalati per questo Natale.
Non vi nascondo che del gilet me ne sono completamente innamorata, fa parte della linea Jolie by Carlo Pignatelli di questo autunno/inverno. Spero, e credo, che piaccia anche a voi. Fatemi sapere cosa ne pensate. Un abbraccio!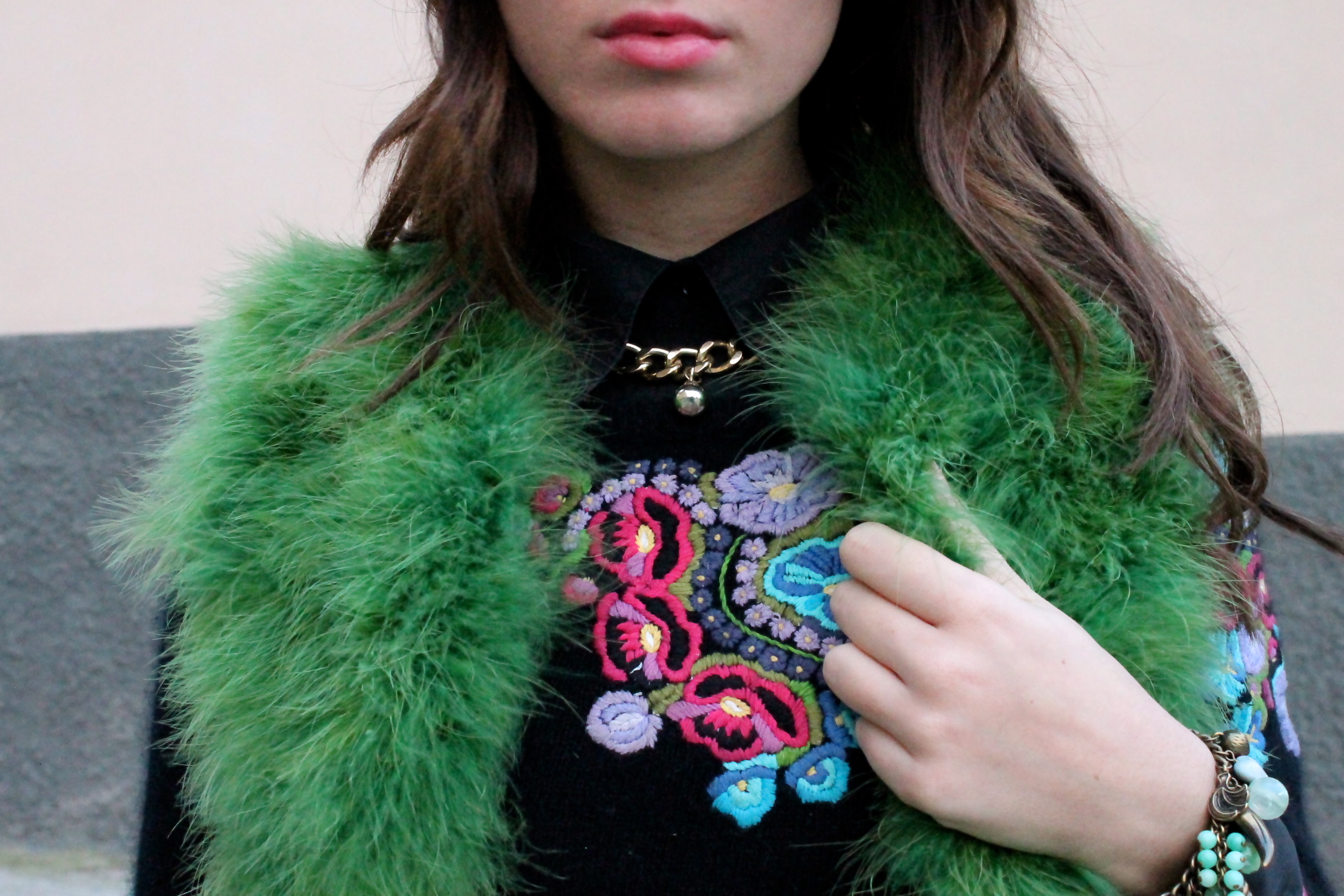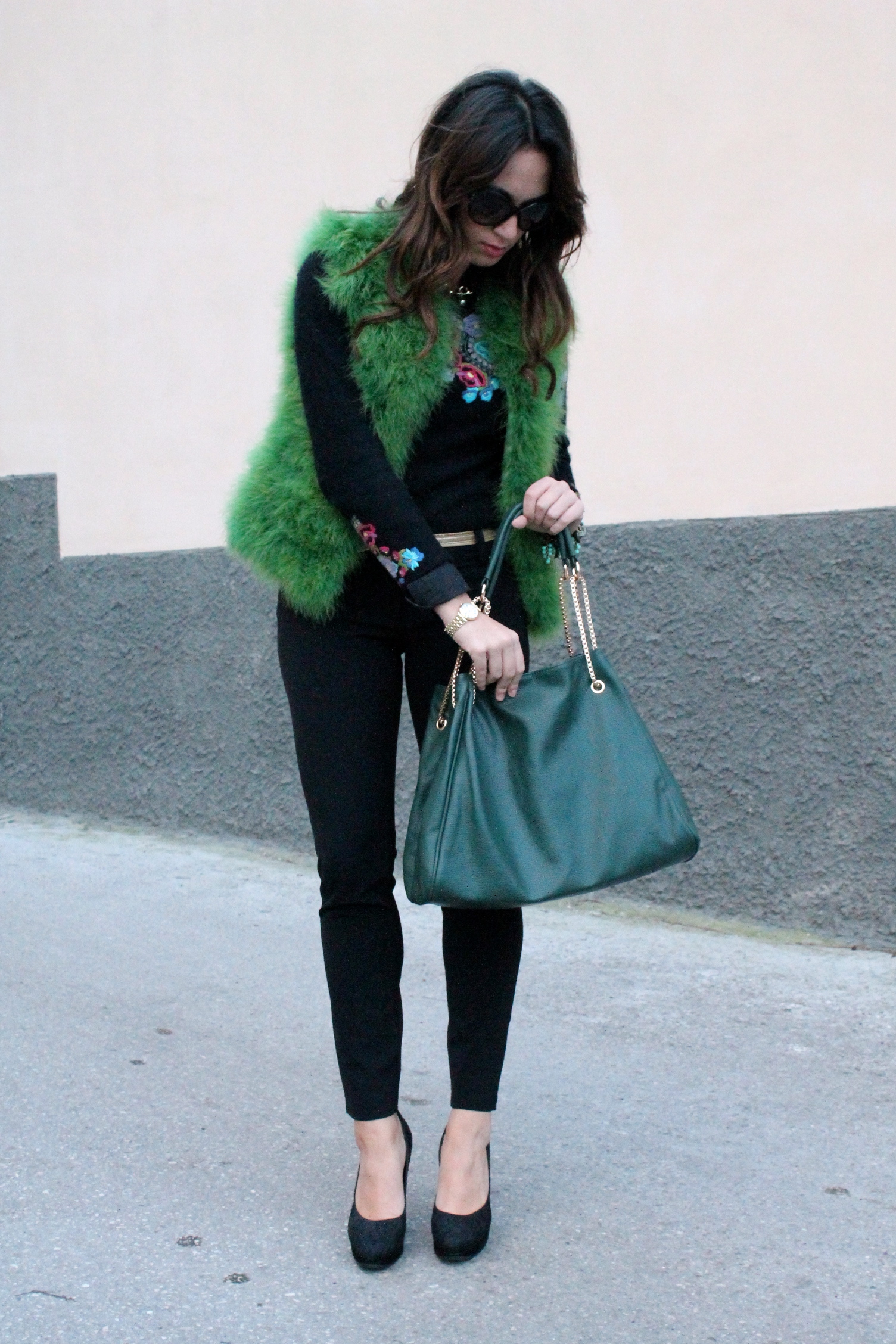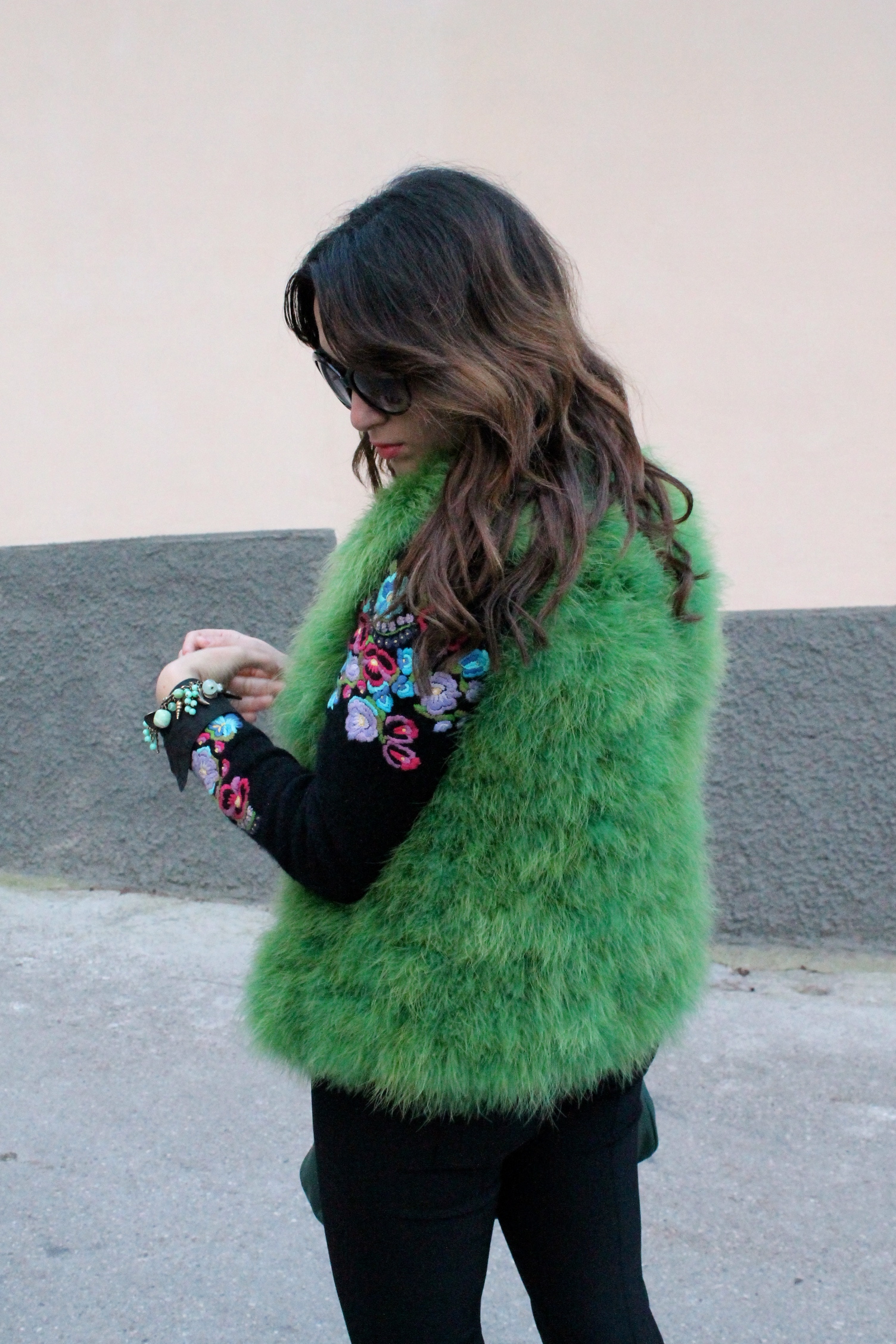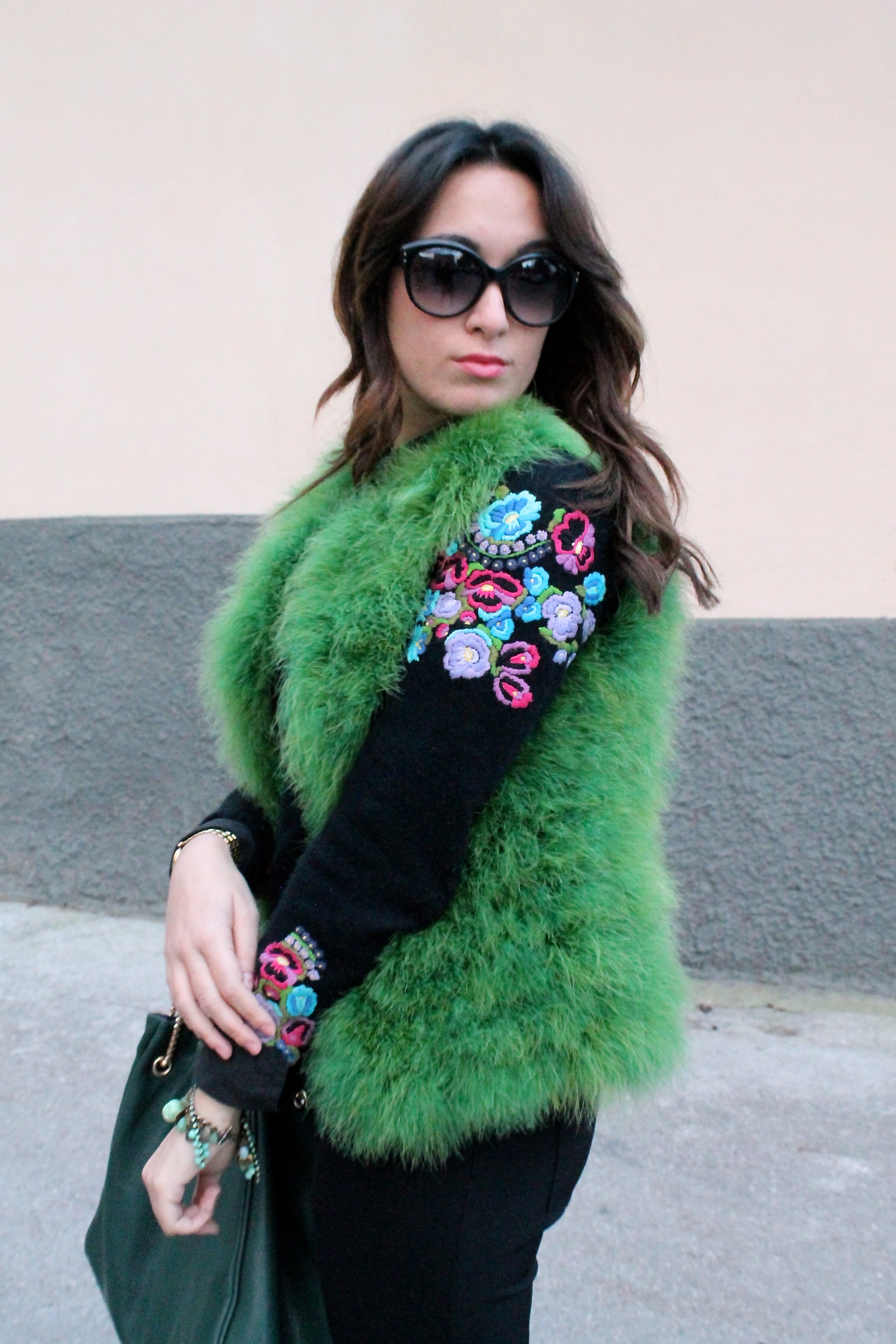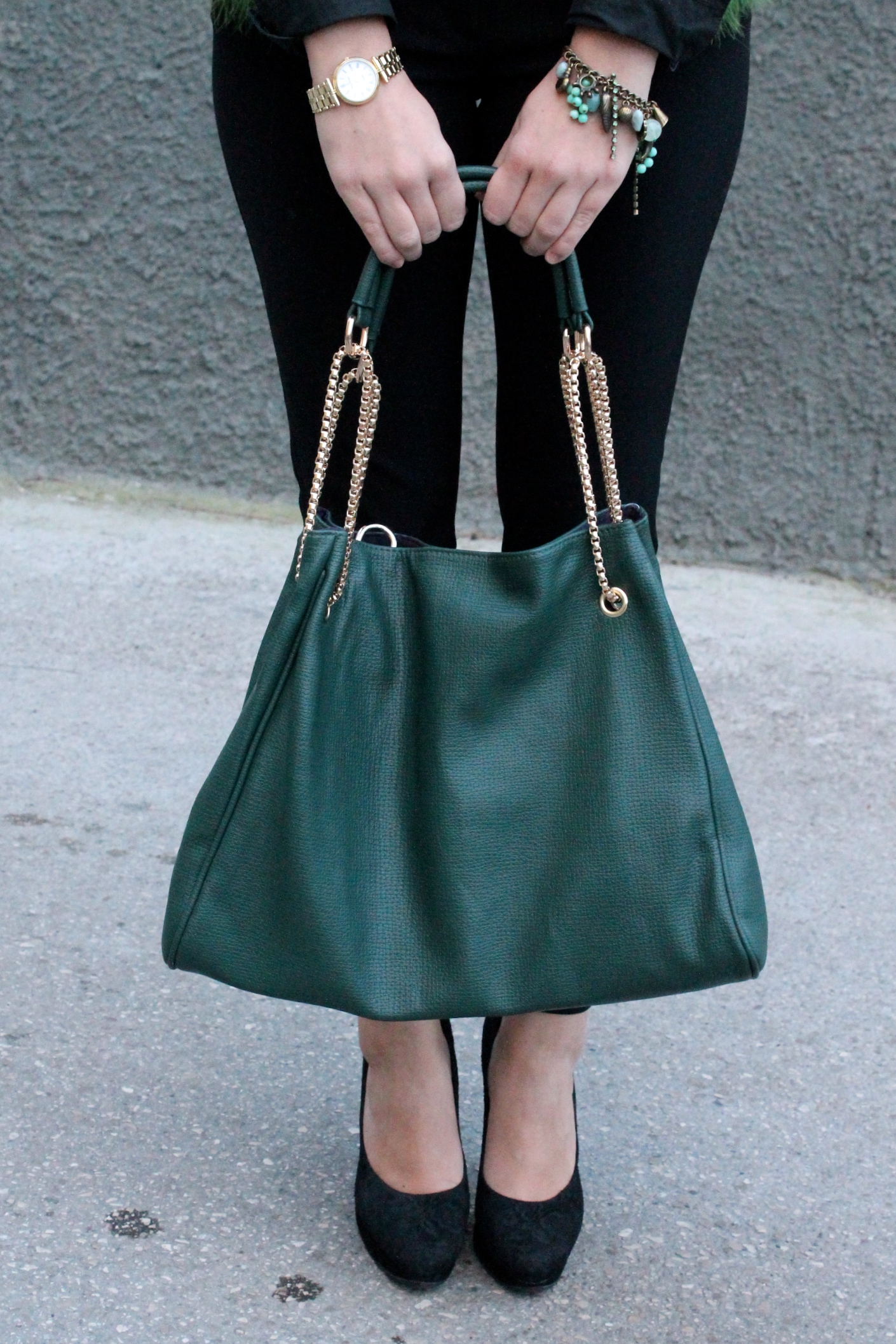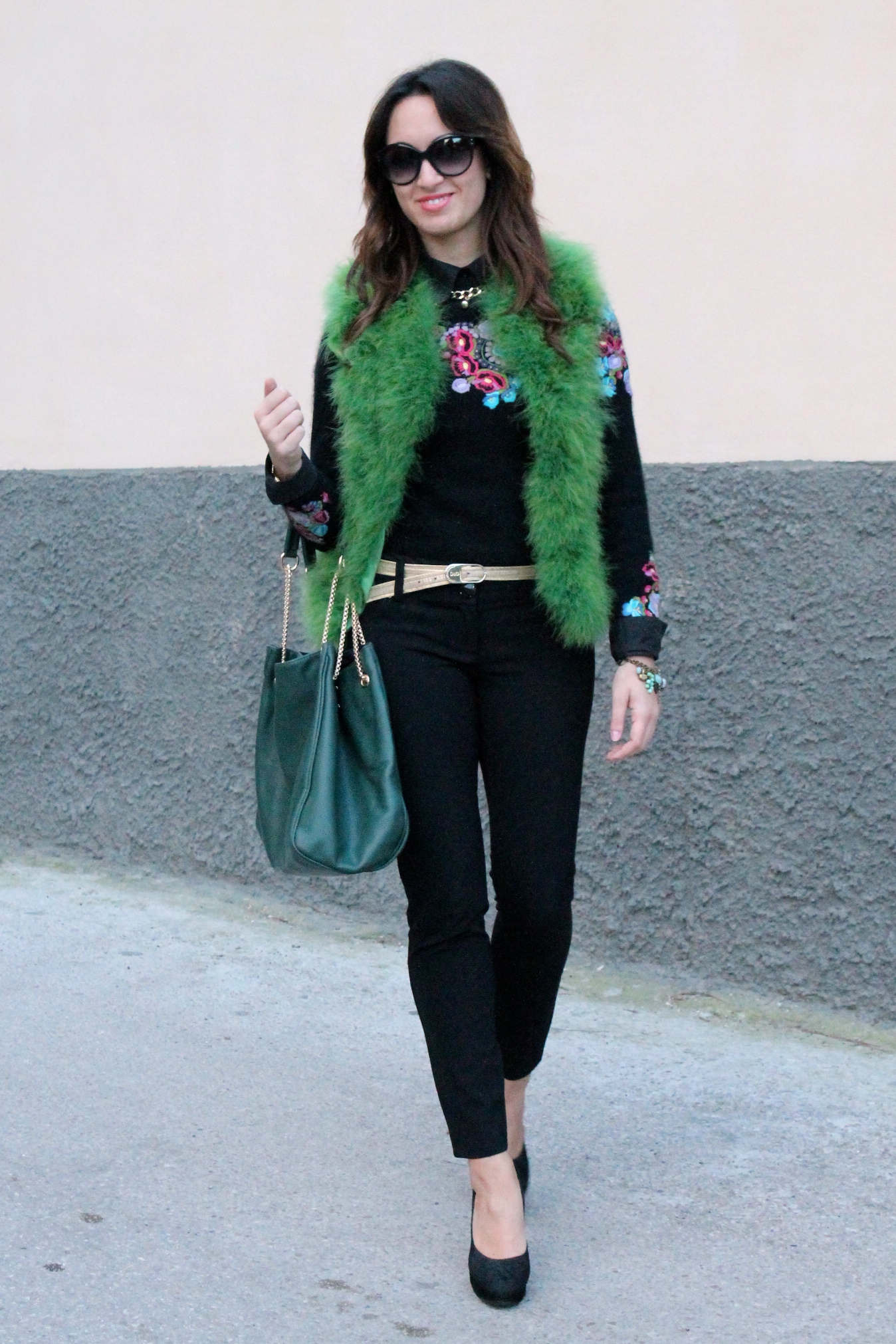 Photo Credits: Francesco Aiello
I'm wearing Jolie by Carlo Pignatelli Gilet, Laltramoda sweater, LiuJo shirt, Celyn b pants, Entourage shoes, D&G belt, No brand bag, Seven & Seven sunglasses, H&M necklace, Bijou Brigitte bracelet, Pierre Bonnet watch.