G-STAR RAW "Women's Night" Meetup by Glamour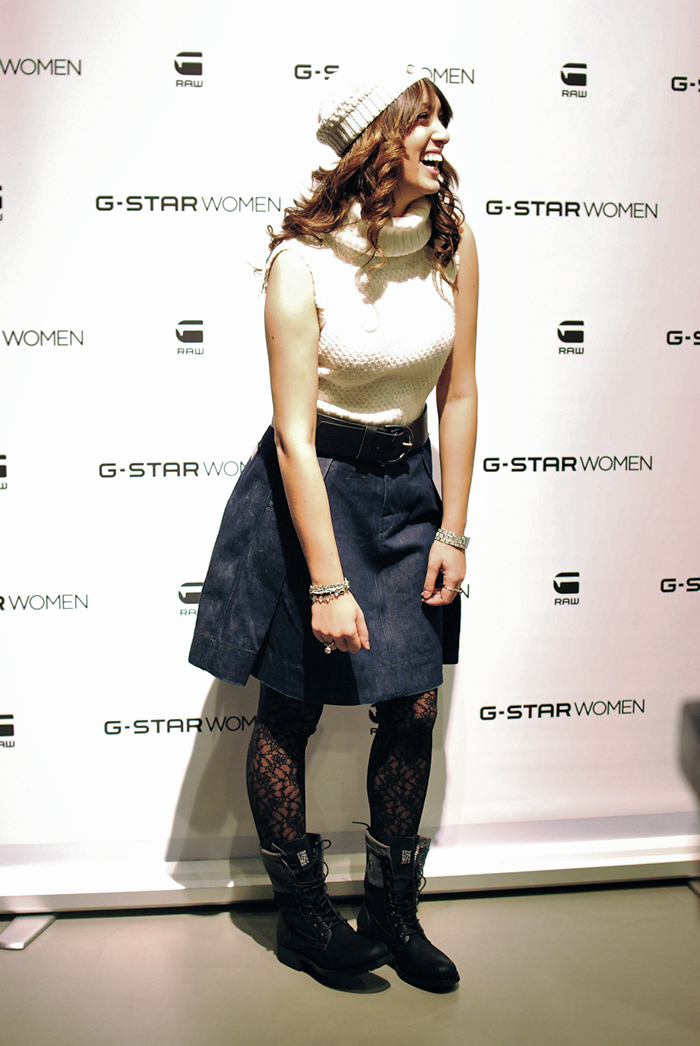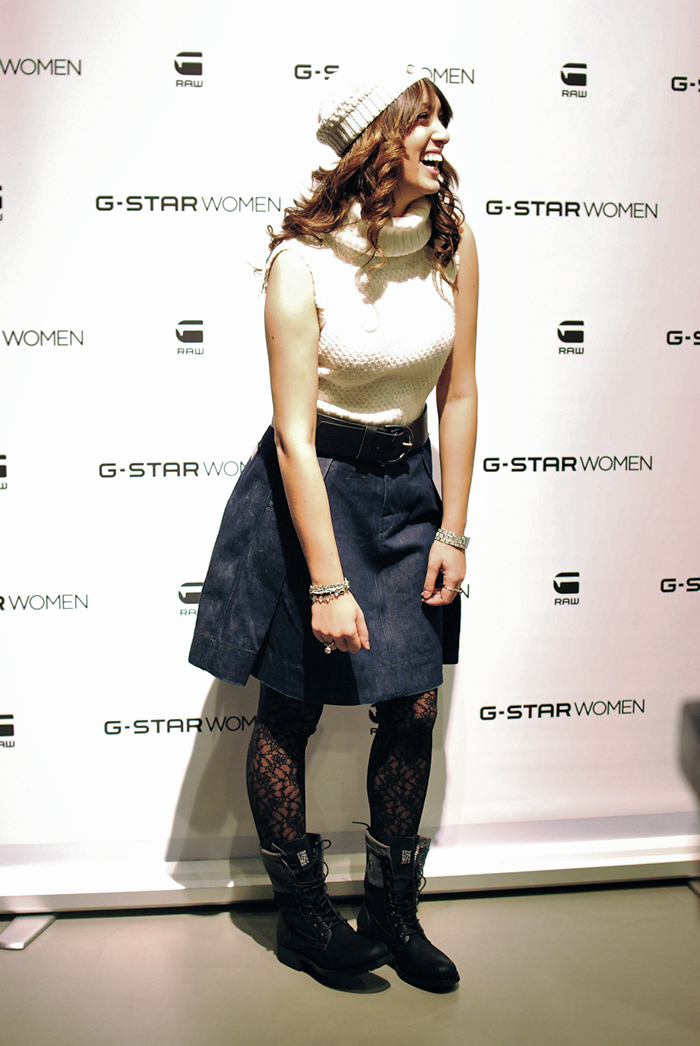 Friday, November 30th I attended the Meetup G-STAR RAW "WOMEN'S NIGHT", organized by Glamour. I went to the "Centro Commerciale Campania" in Caserta to see and test the new line of jeans for women and the collection of the brand! What do you think of my G-STAR total look? 🙂 I wore a white turtleneck, combined with a flared skirt in denim, black leather belt, white beret, and black laced boots ! I enjoyed to die while we were some shots with Angelo, the official photographer of Glamour, and I think it shows! "Playing with the skirt" was a challenge rather hard for me, but being in the company of people I knew helped me so much! I spent a pleasant evening with my friends and colleagues Rossella and Chiara, guests of the evening. What about… November could not have ended any better!
Venerdì 30 novembre ho partecipato al Meetup G-STAR RAW "WOMEN'S NIGHT" organizzato da Glamour. Mi sono recata al Centro Commerciale Campania, a Caserta, per vedere e testare la nuova linea di jeans da donna e un po' l'intera collezione del brand! Che ve ne pare del mio total look G-STAR? 🙂 Ho indossato un lupetto smanicato bianco, abbinato ad una gonna svasata in denim, cintura in pelle nera, basco bianco e stivaletti stringati neri! Carino vero! Mi sono divertita da morire mentre facevamo qualche scatto con Angelo, fotografo ufficiale di Glamour, e credo che si vede! "Giocare con la gonna" davanti al pannello G-STAR è stata un'impresa piuttosto dura per me, ma essere in compagnia di persone che conoscevo mi ha aiutata tanto! Ho trascorso una piacevole serata con le mie amiche e colleghe Rossella e Chiara, ospiti della serata. Che dire… novembre non poteva concludersi in modo migliore!