Chic Zone Christmas Party 2012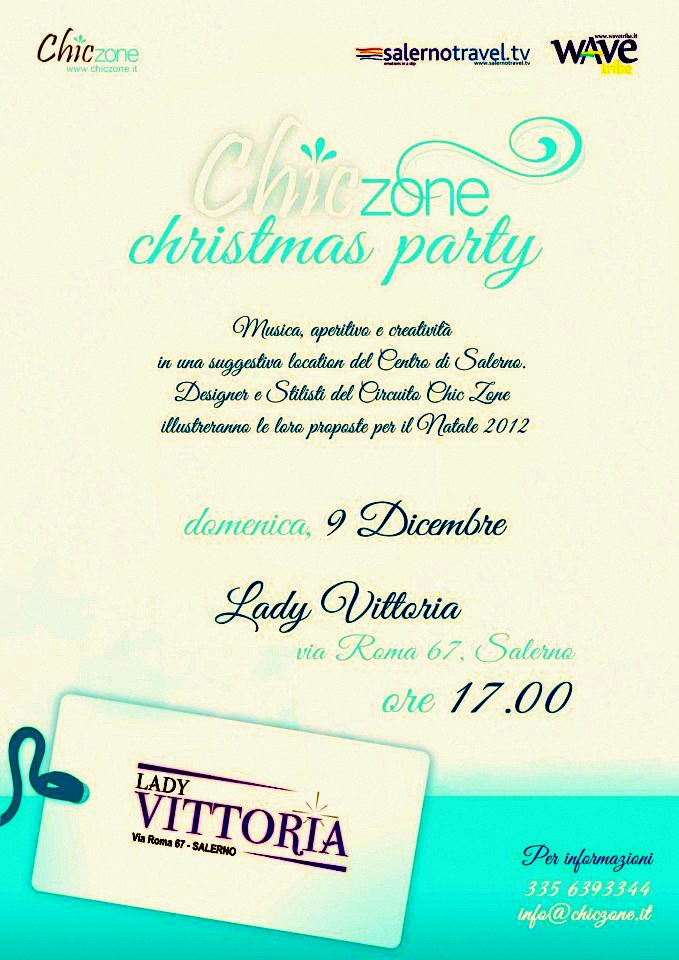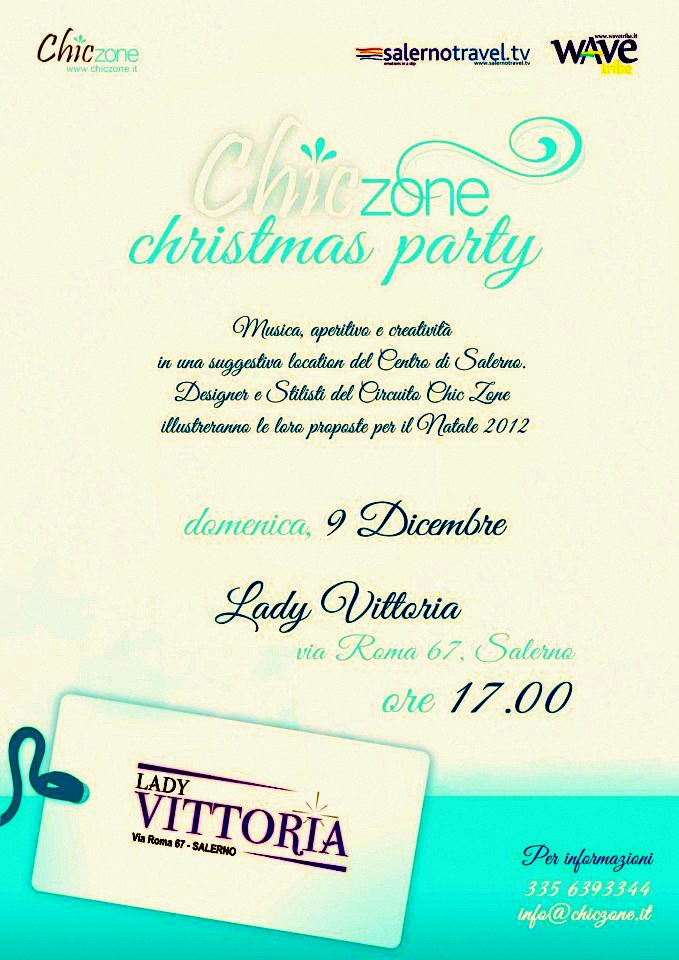 Drink, good music, fashion and wellness. Here's what's waiting for me this afternoon at Chic Zone Christmas Party! The event is planned for the 17:00 at the beautiful location of Lady Victoria, via Roma 67, at Salerno. At the event there will be stylists and designers presenting their proposals for Christmas 2012, and is an excellent opportunity to discover new talent and find the right Christmas gifts. In addition, for participants, there will be a make-up advice! Just bring along your beauty to participate in a real tutorial. Is not it wonderful? 🙂 See you there! Kisses!
Aperitivo, buona musica, moda e benessere. Ecco cosa mi aspetta oggi pomeriggio allo Chic Zone Christmas Party!  L'appuntamento è previsto per le 17:00 presso la bellissima location del Lady Vittoria, in via Roma 67, a Salerno. L'evento ospita stilisti e designer che presentano le loro proposte per il Natale 2012, quindi è un'ottima occasione per scoprire nuovi talenti e trovare i giusti regali natalizi. Inoltre, per le partecipanti, è prevista una consulenza make-up! Basta portare con se il proprio beauty per partecipare ad un vero e proprio tutorial. Non è meraviglioso? 🙂 Ci vediamo lì! Baci!!