This Look is Chicisimo!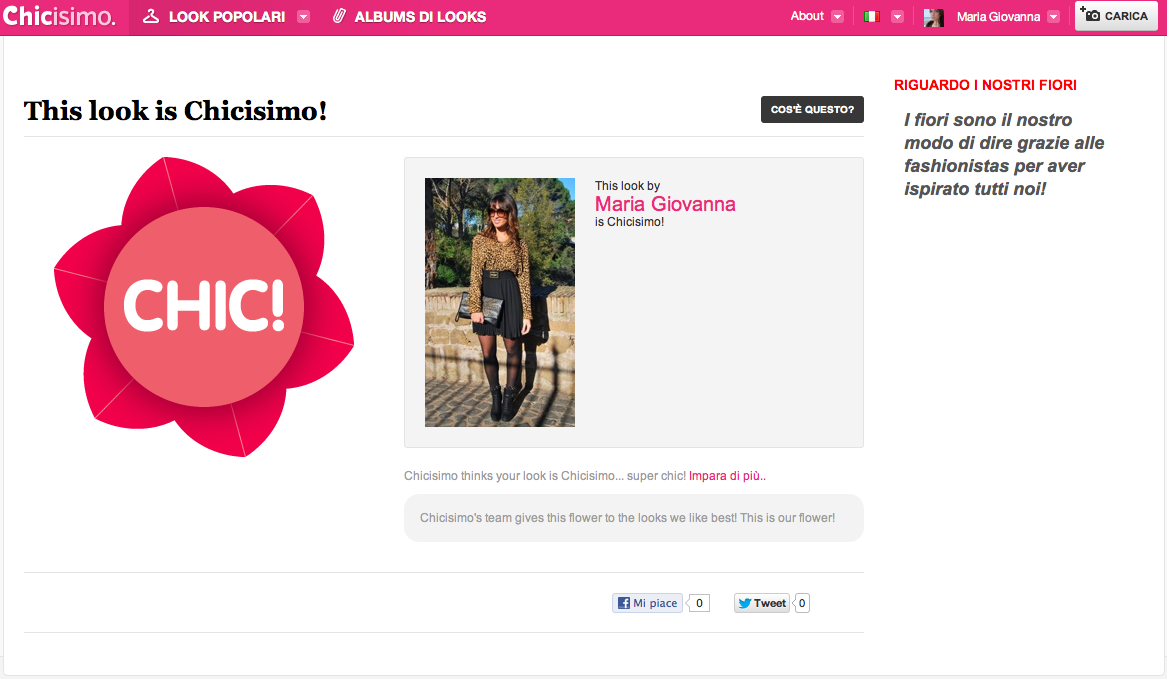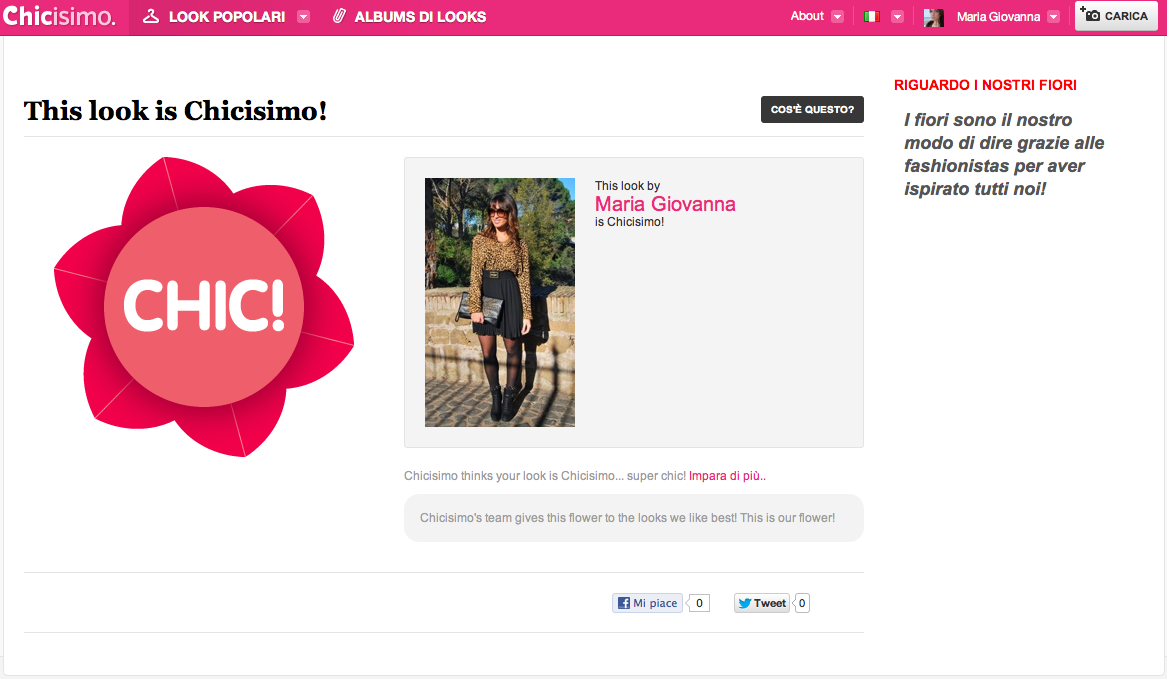 A social network with the participation of thousands of users from all over the world who want to "inspire" others through their style. That's what Chicisimo! I've already spoken there before, and now back on the topic to share with you the news of a new "flower" in addition to my profile! The flowers are the way that Chicisimo used to thank the fashionistas of their inspiration and yesterday decided to give one to me for the last look I uploaded! I had 13 flowers, but this is the first that gives me the Chicisimo team. I'm really flattered! Thank you!
Un social network al quale partecipano migliaia di utenti provenienti da tutto il mondo, che vogliono "ispirare" gli altri tramite il proprio stile. Ecco cos'è Chicisimo! Ve ne ho parlato già altre volte ed oggi ritorno sull'argomento per condividere con voi la notizia di un nuovo "fiore" che si aggiunge al mio profilo! I fiori sono il modo che Chicisimo usa per ringraziare i fashionisti della loro ispirazione e ieri ha deciso di darne uno a me per l'ultimo look che ho caricato! Avevo già 13 fiori, ma questo è il primo che mi viene assegnato proprio dal team di Chicisimo. Sono davvero lusingata! Grazie di cuore!