Estée Lauder Meet Up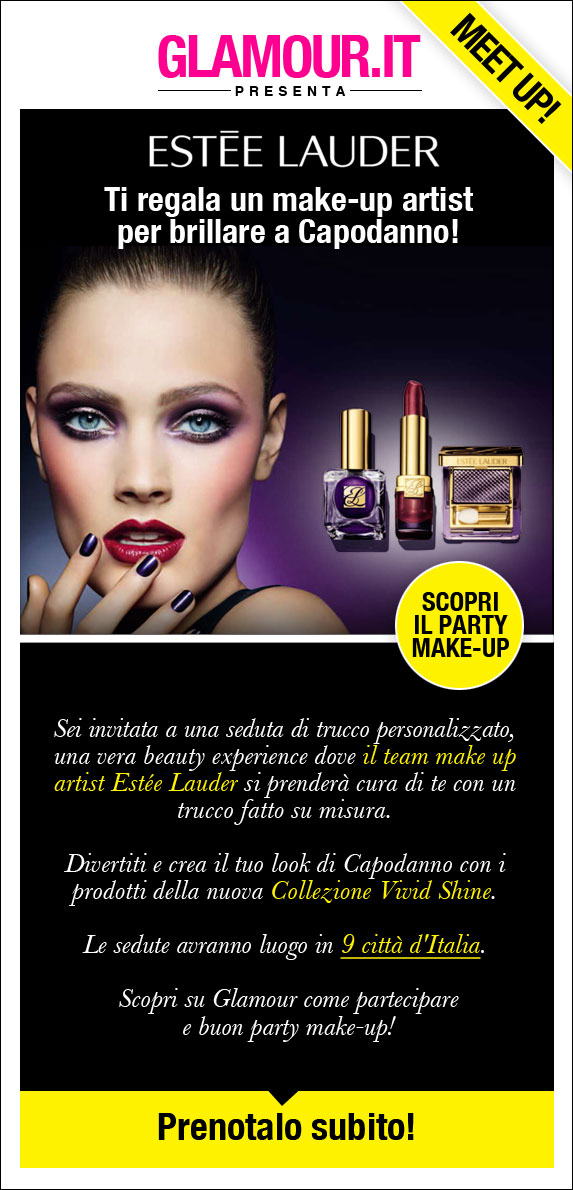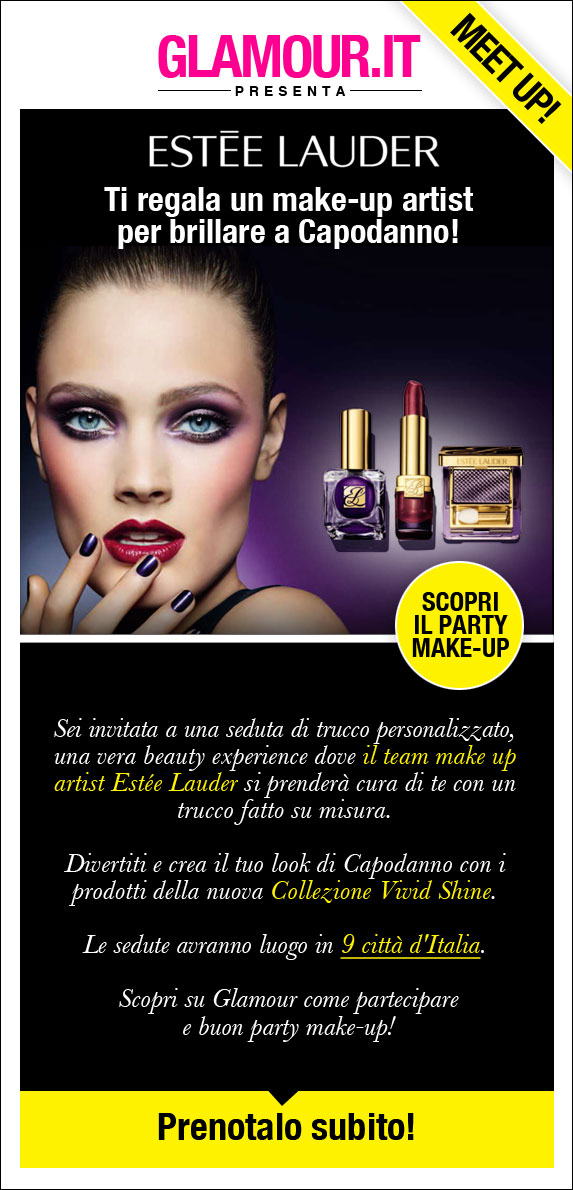 What woman doesn't dream to have a make-up artist that will make her feel a beautiful princess? Estée Lauder realized this dream, giving us a makeup made for us! I realize my ideal make-up this weekend in Rome! And you? What are you waiting for? Reserve your personalized session! Click HERE to join! Good make-up!
Quale donna non sogna di avere un make-up artist a sua completa disposizione, che la faccia sentire una bellissima principessa? Estée Lauder realizza questo sogno regalandoci un trucco su misura, fatto apposta per noi! Io realizzerò il mio make-up ideale questo fine settimana a Roma! E voi? Cosa aspettate? Prenotate la vostra seduta personalizzata! Cliccate QUI per partecipare! Buon make-up!