Pinko Top Fashionista + 100 Followers = Chicisimo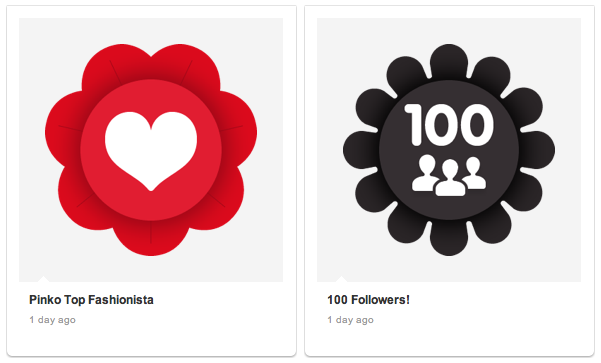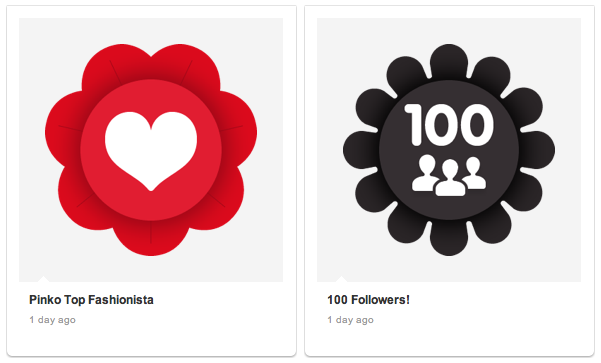 It 'a long time since I write a post like that, because it's a long time since I didn't receive a flower to Chicisimo! : D But yesterday, to my surprise, it arrived two: Pinko Top Fashionista & 100 Followers! I'm really excited, especially for Pinko's flower It means that my outfit, in which I wear this brand, were the top rated of the month! For people who don't know Chicisimo, I explain that it is a platform to share passion for fashion through the sharing of look. Anyone can join, not just bloggers! 😉 To get to the site go HERE and if you want to follow (and I don't miss any look) click HERE! I'll be waiting!
E' da molto che non scrivo un post del genere, proprio perché da molto non ricevevo un fiore da Chicisimo! 😀 Invece ieri, con mia sorpresa, me ne sono arrivati ben due: Pinko Top Fashionista & 100 Followers! Sono davvero entusiasta, soprattutto per il fiore di Pinko. Vuol dire che i miei outfit, nei quali indosso questo brand, sono stati i più votati del mese! Per chi ancora non conosce Chicisimo, vi spiego che si tratta di una piattaforma dove condividere la propria passione per la moda attraverso la condivisione di look. Chiunque può iscriversi, non solo blogger! 😉 Per arrivare al sito andate QUI e se volete seguirmi (per non perdere nessuno dei miei look) cliccate QUI! Vi aspetto!