Beige & Black by the Sea
After many days of rain, and to my surprise, yesterday was a great day! I went out with my mother to the committees, then I went to lunch by my boyfriend, and I took some pictures of my outfit. There are two new entries: the jacket by Pinko (which I have shown HERE) and the effect snakeskin pants by H&M. Starting from these two garments I have created a very easy look, based on the beige / black colors and blended with gold accessories. As always, I mixed a little different styles, but unfounded is the thing that I most love to do!
Dopo tanti giorni di pioggia e con grande stupore, ieri è stata una giornata fantastica! Sono uscita presto con la mamma per delle commissioni, poi mi sono fermata a pranzo dal mio fidanzato e con lui ho approfittato del bel sole per scattare qualche foto del mio outfit. Ci sono due new entry: la giacca by Pinko (che vi ho mostrato QUI) e i pantaloni effetto pitonato by H&M. Partendo da questi due capi ho creato un look molto easy, basato sui colori beige/nero ed accostato ad accessori oro. Come sempre ho mixato un po vari stili,ma infondo è la cosa che più amo fare!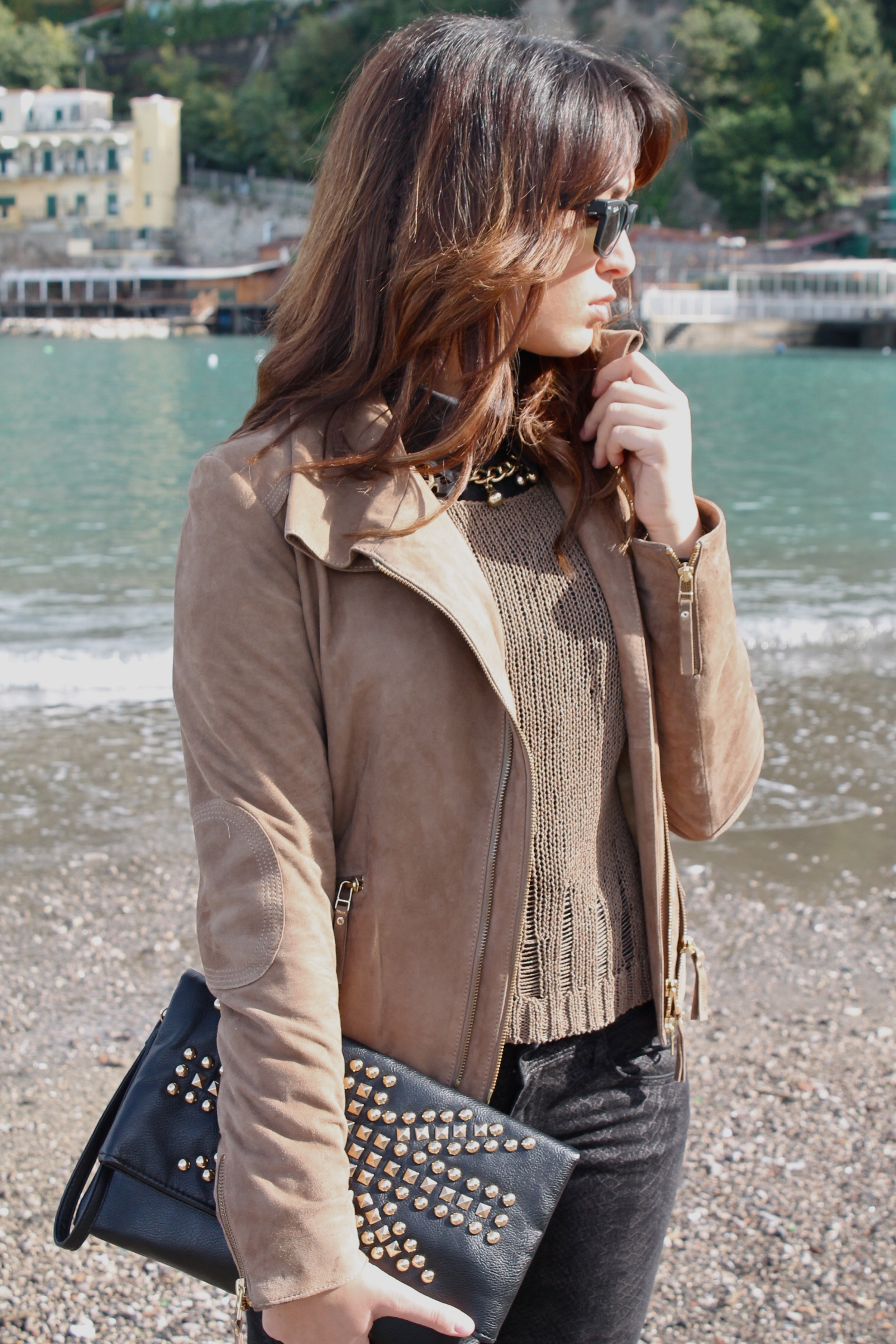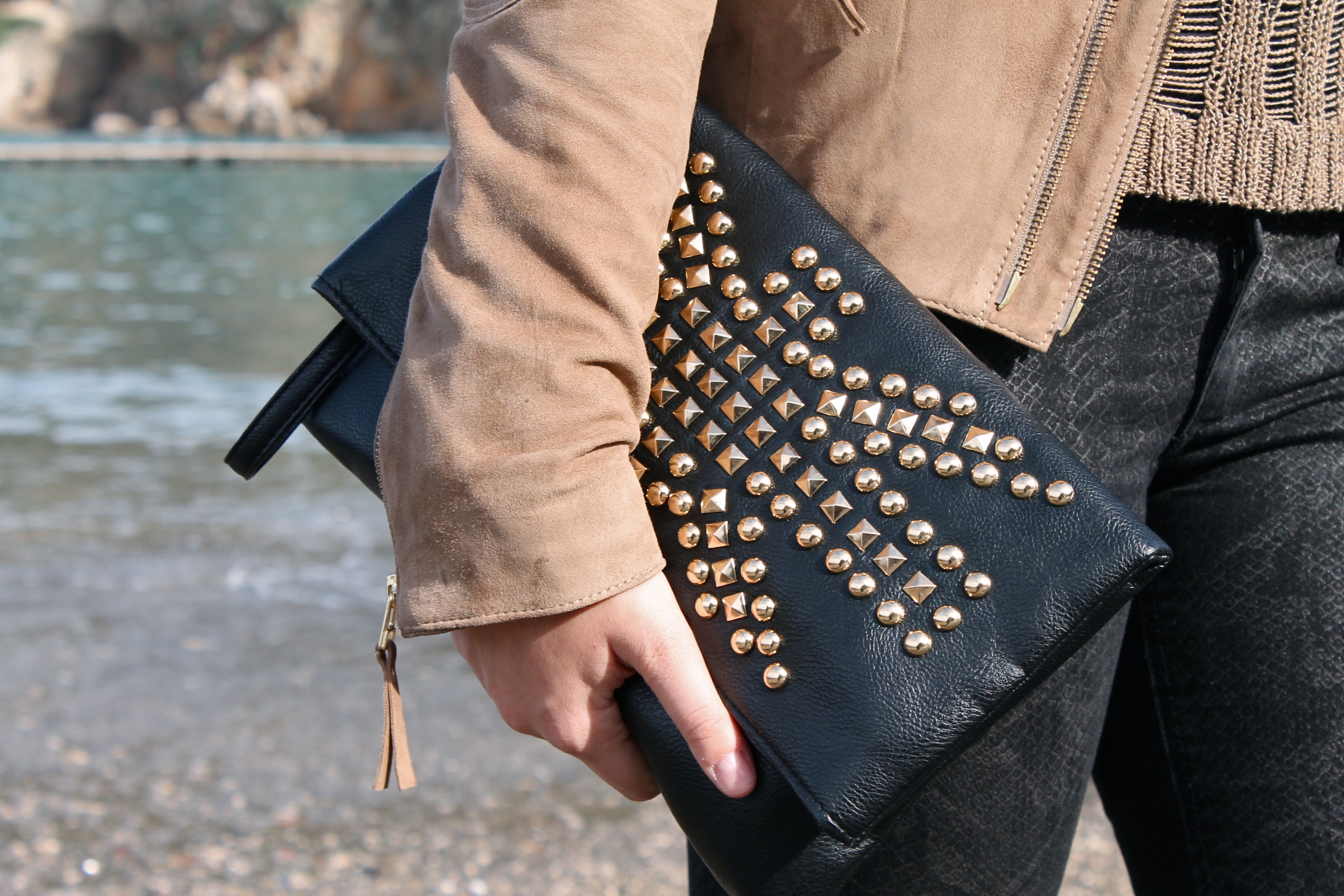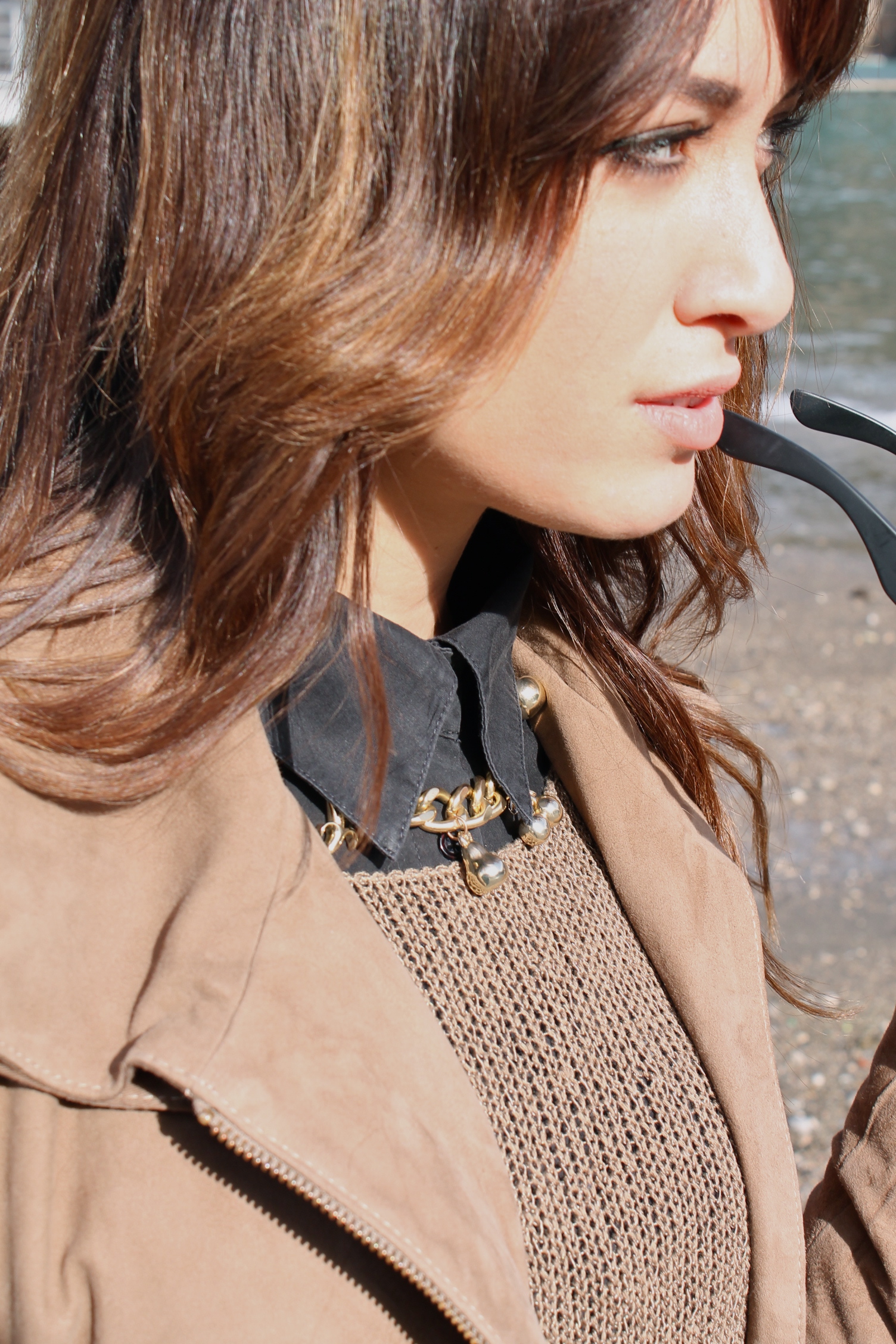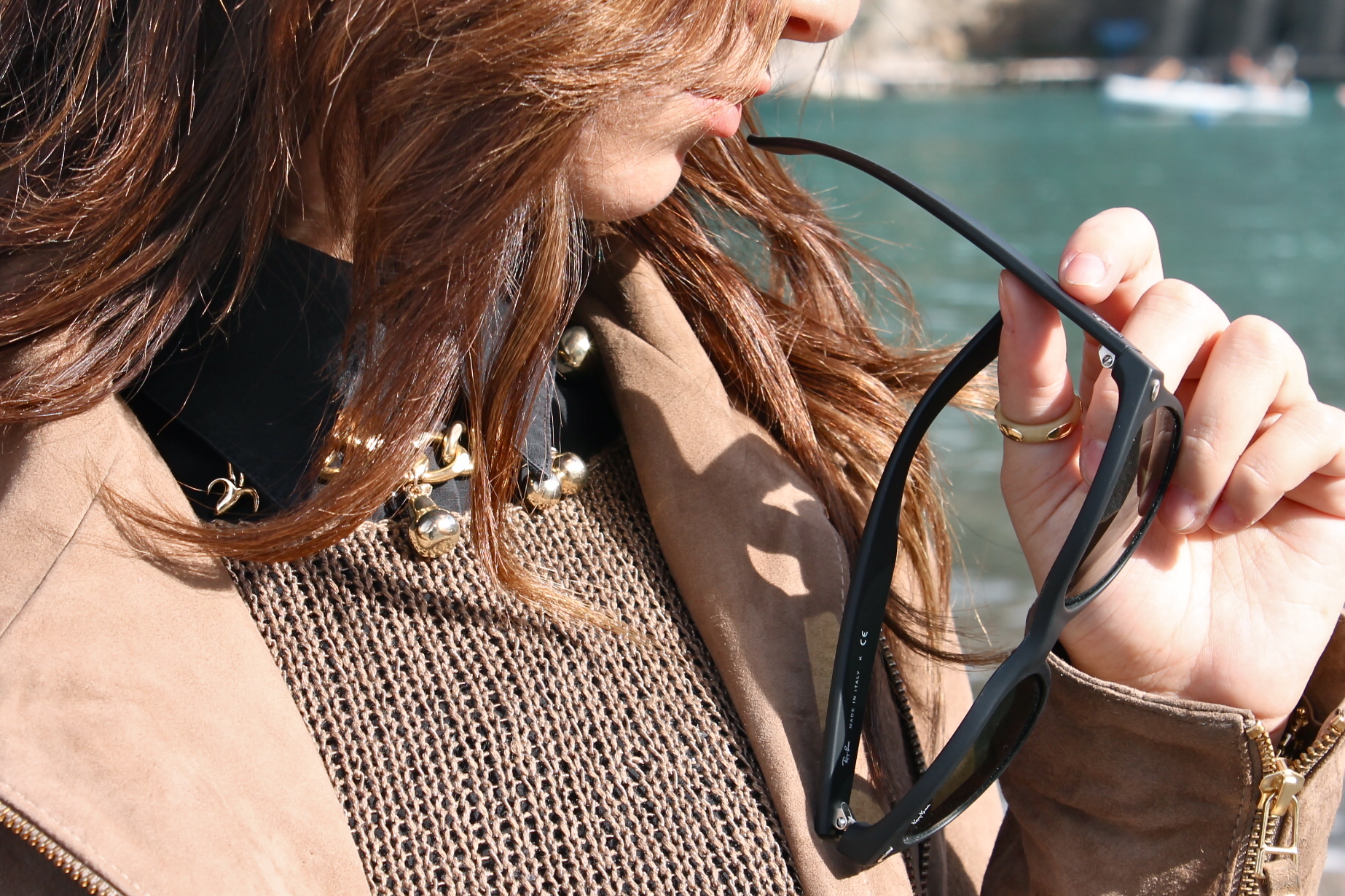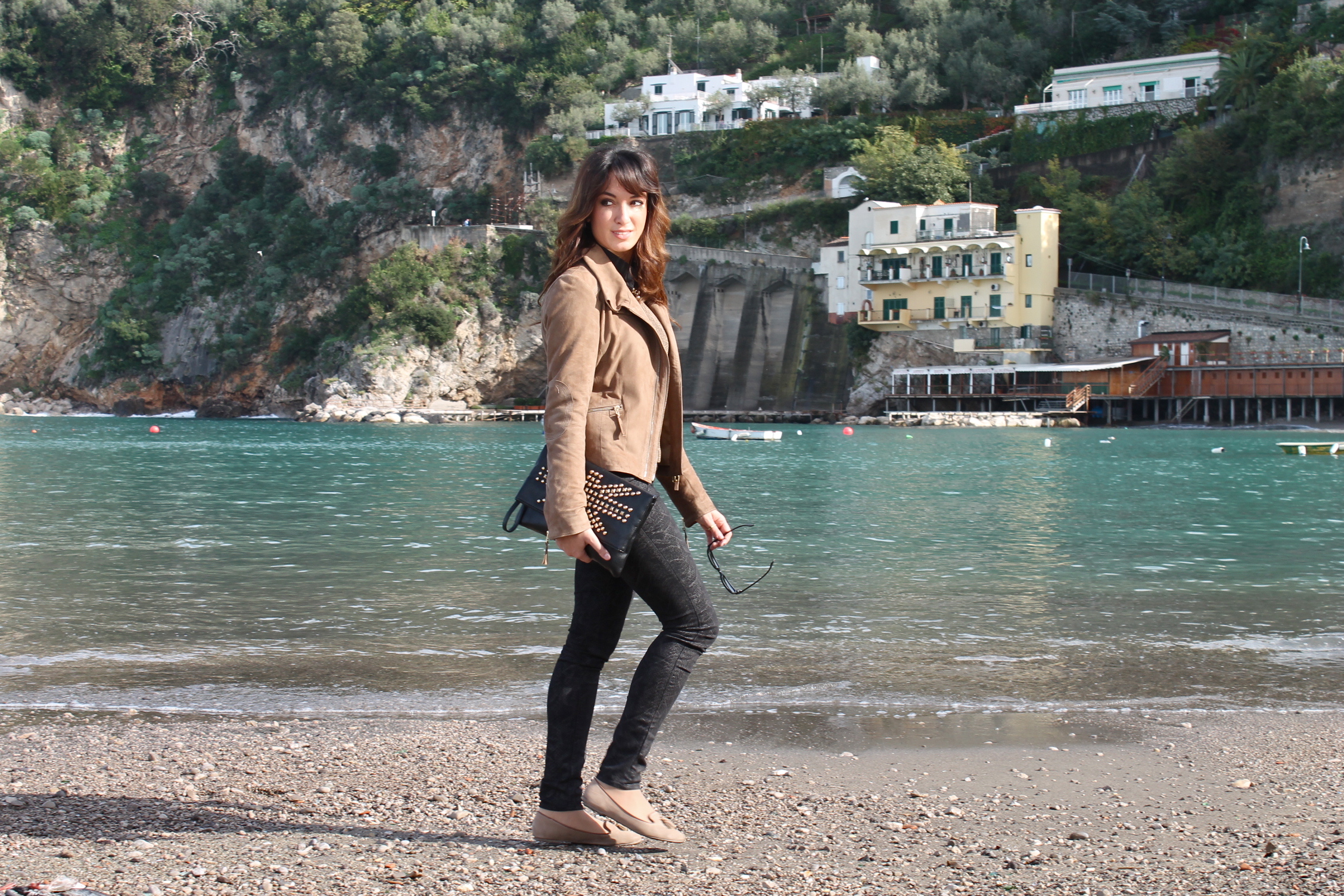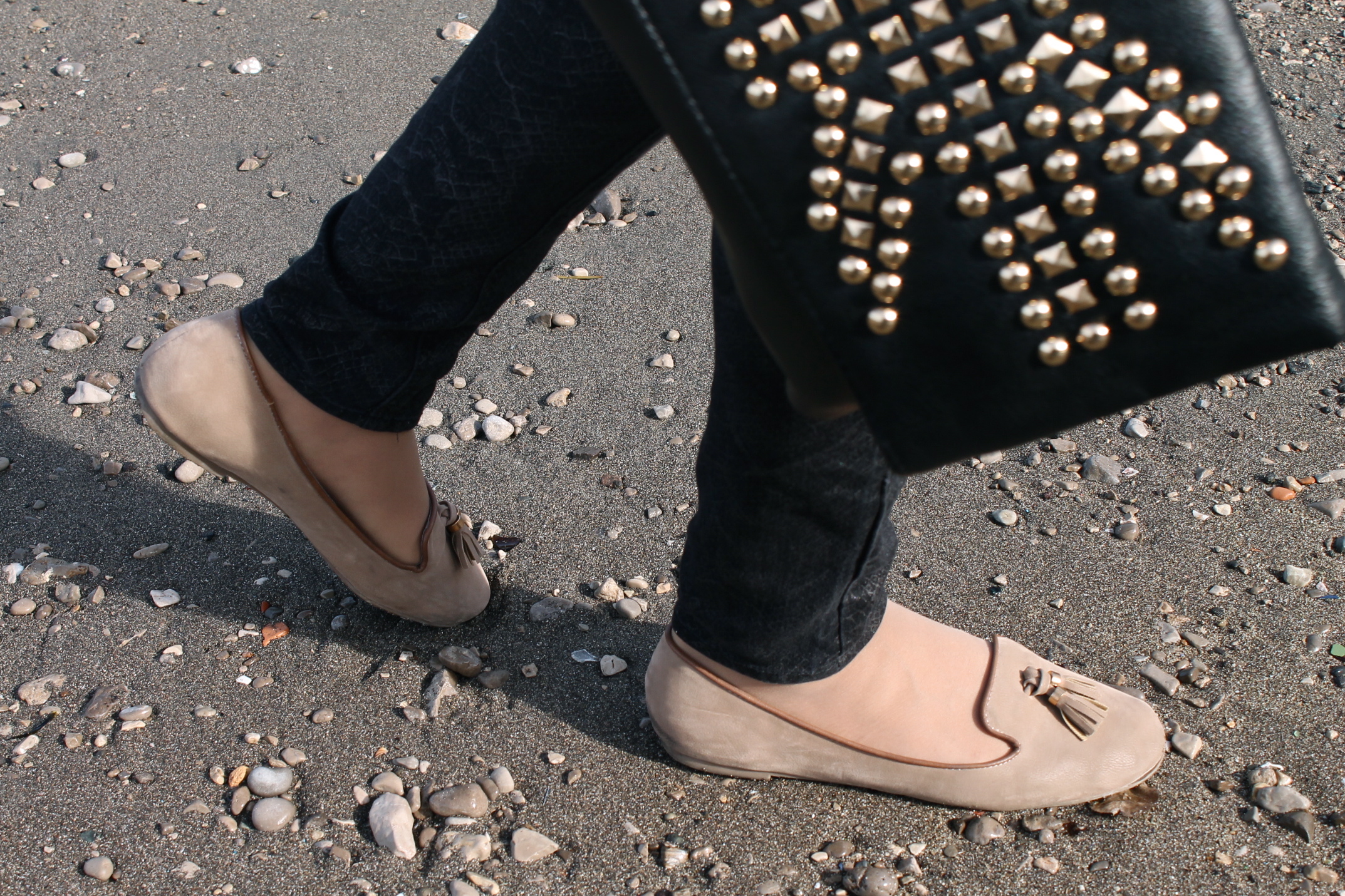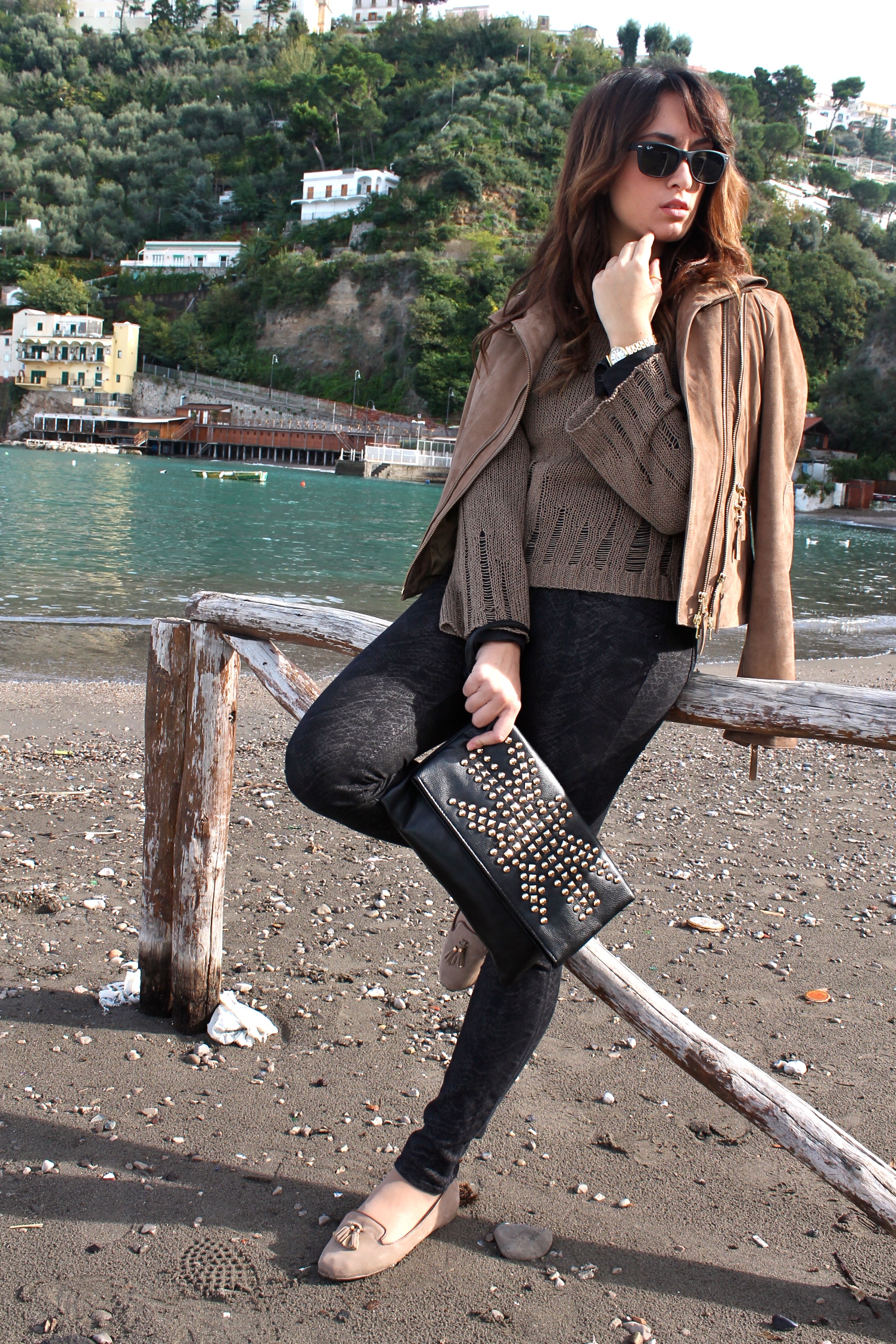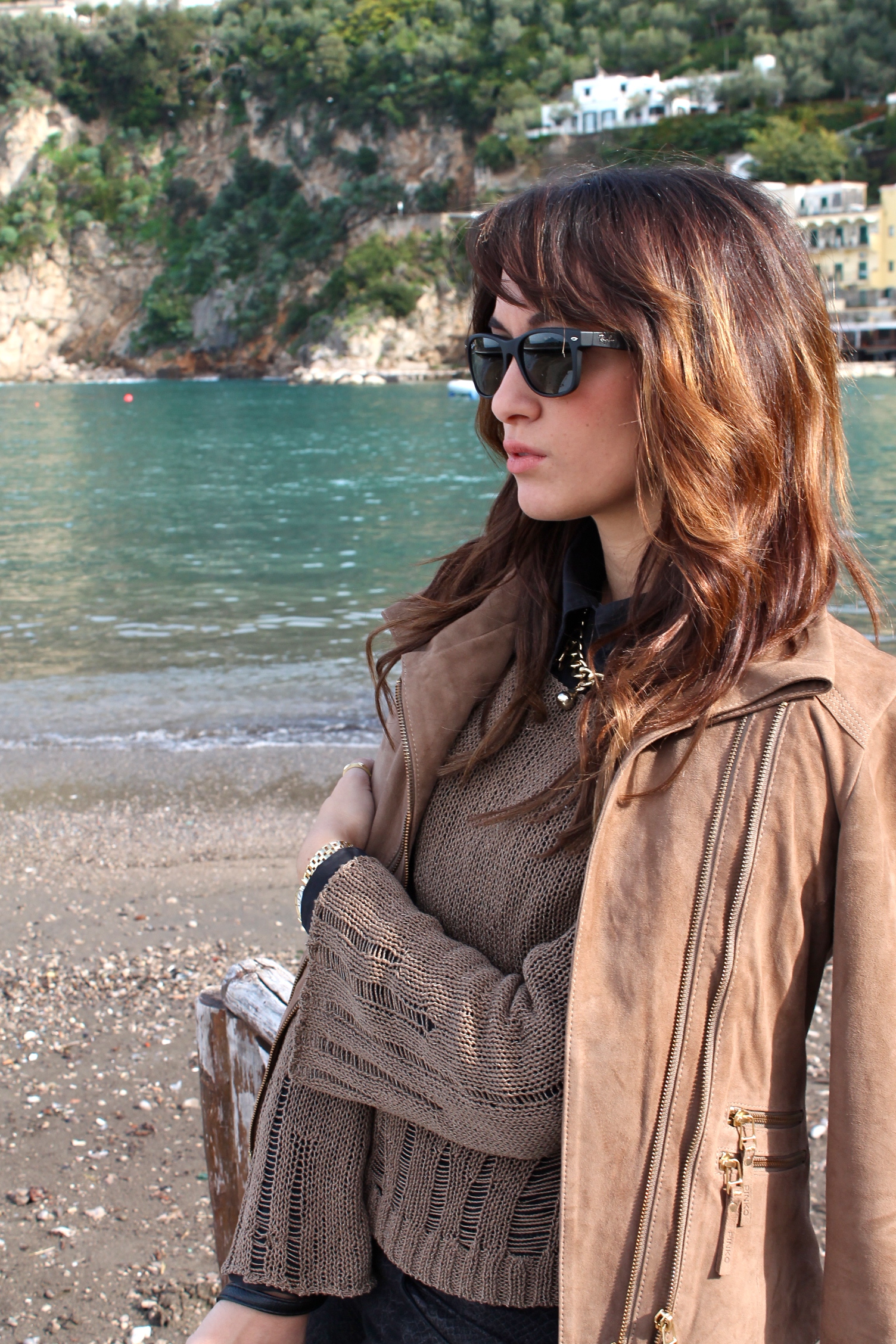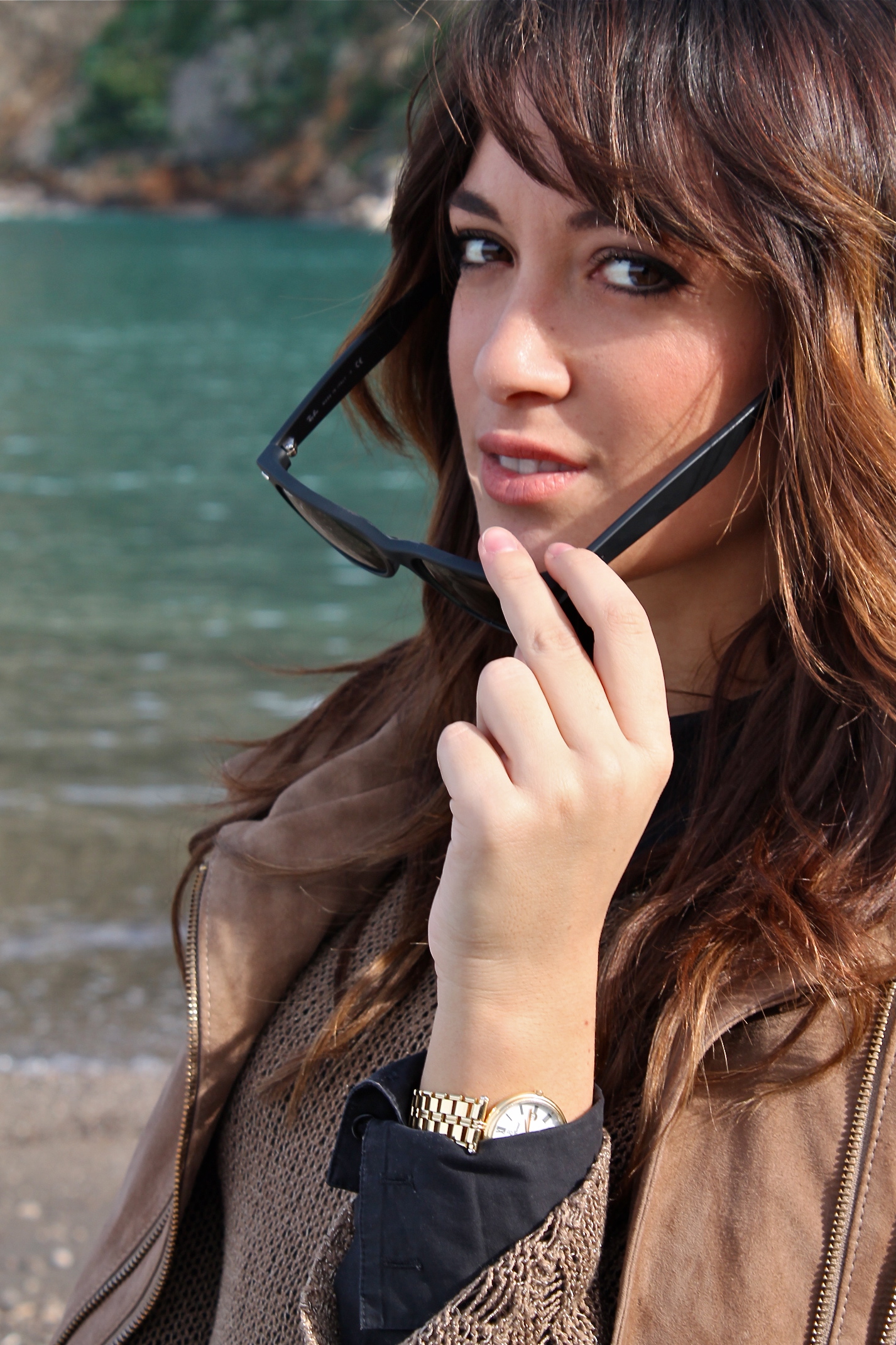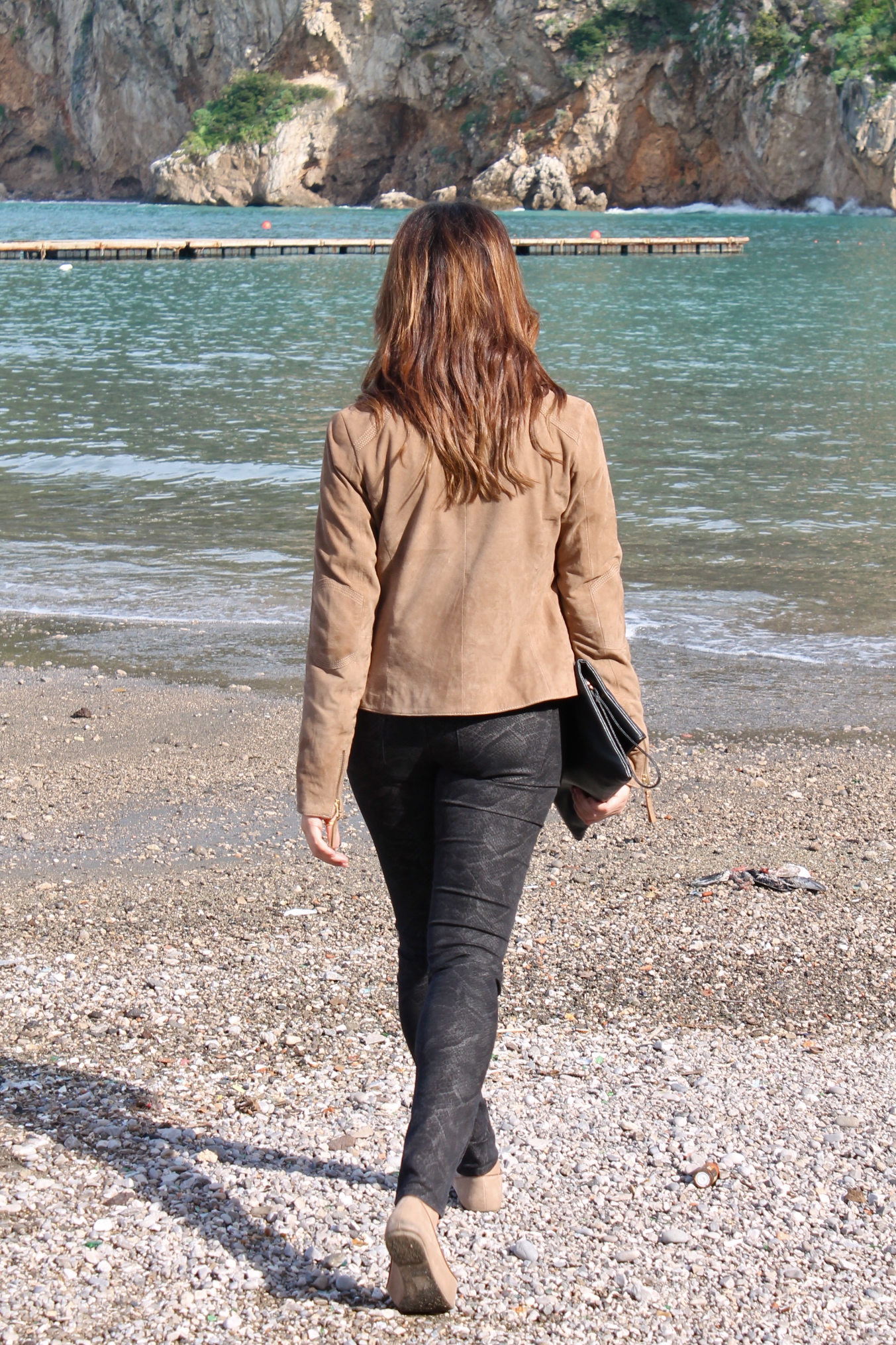 Thanks to Francesco Aiello for the photos.
I'm wearing Pinko jacket, Liu Jo shirt, Jessica Smpson sweater, H&M pants and necklace, Ray Ban sunglasses, Pierre Bonnet watch, no brand loafer and pochette.