Giveaway feat. Icaro Le Gioie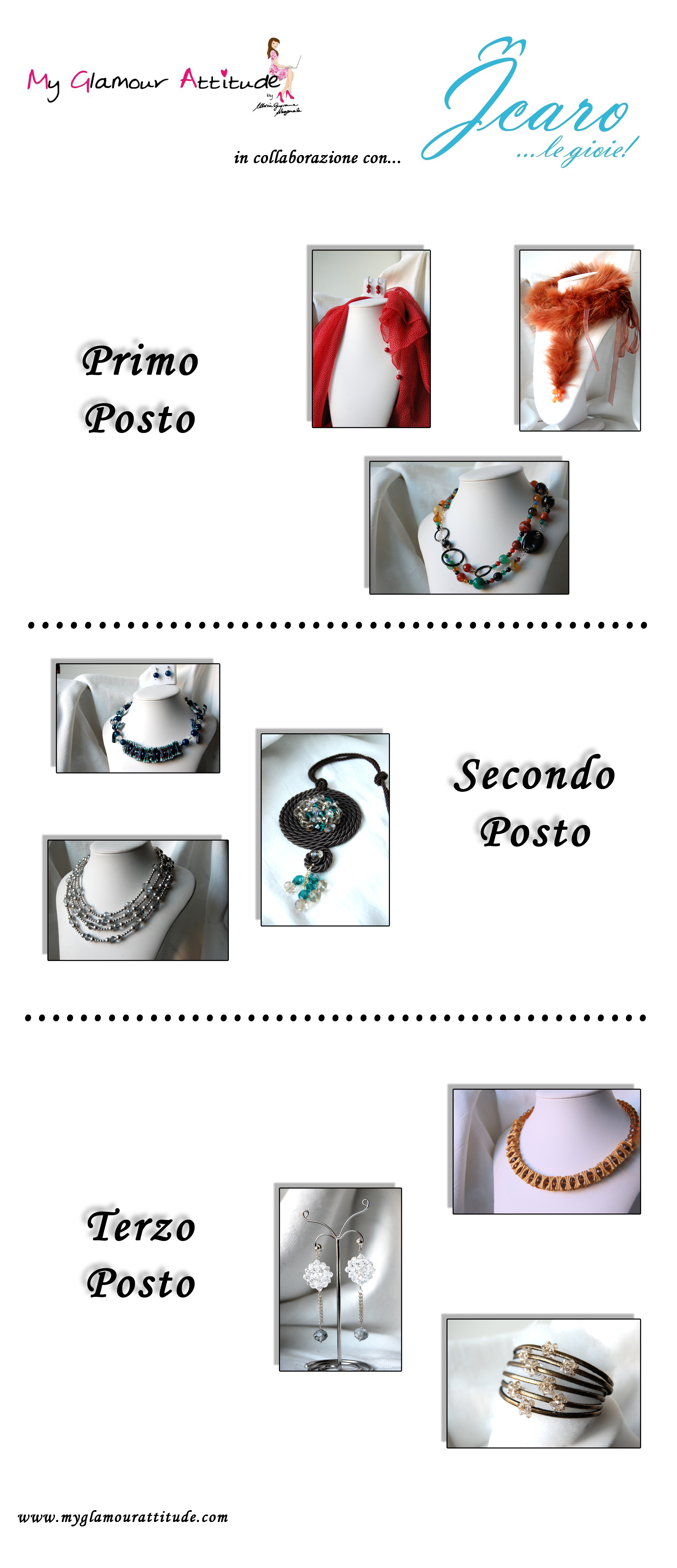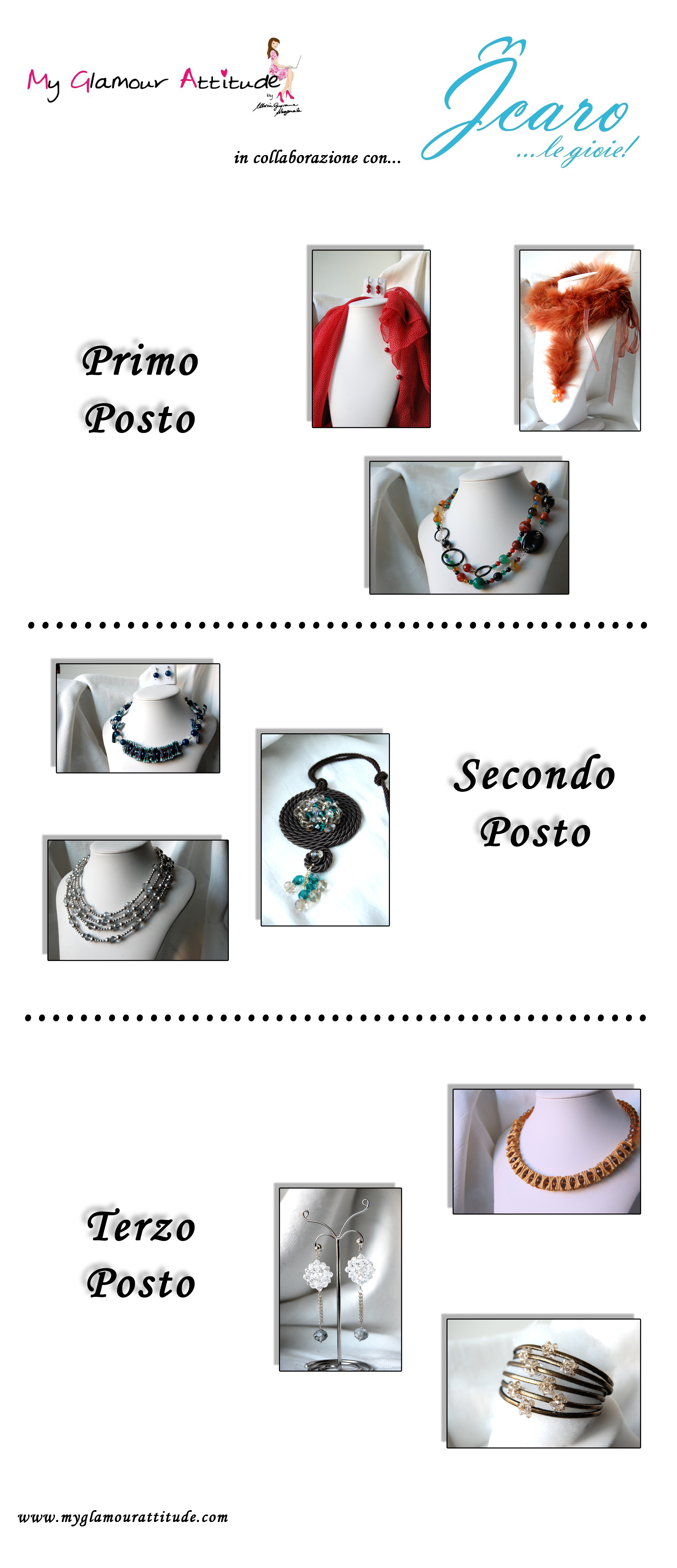 A new GIVEAWAY for you, to thank you for the 700 Likes on the Facebook page of the blog! This time the contest will be in collaboration with a fantastic jewelry designer: Icaro … le gioie! There will be three winners, using random.org, each of which can choose their premium among the three available. The duration will be until 23:59 on 9 December! This giveaway is valid only if completed with a minimum of 100 participants! Joining is easy, just follow these five steps:
Become a fan of the page ICARO… LE GIOIE.
Share this post using Facebook or Twitter inviting friends to participate.
Leave a comment with your name, surname, mail, social networks used and the link on where you shared the post! Good luck to all!
I M P O R T A N T ! ! !
 We must perform all the steps to participate, in the absence of one of these is expected exclusion.  The winner will be put in contact with "Icaro… le gioie" for the gift choice.
__________________________________________
Un nuovissimo GIVEAWAY per voi, per ringraziarvi dei 700 Mi Piace sulla pagina facebook del blog! Questa volta il contest sarà in collaborazione con una fantastica designer di gioielli e bijou: Icaro… le gioie! Ci saranno tre vincitori, sorteggiati tramite random.org, ognuno dei quali potrà scegliere il proprio premio tra i tre messi a disposizione. La durata sarà fino alle ore 23:59 del giorno 9 Dicembre! Questo giveaway sarà valido solo se si concluderà con un minimo di 100 partecipanti! Partecipare è semplicissimo, basta seguire questi cinque passaggi:
Diventare fan della pagina ICARO…LE GIOIE.
Condividere questo post tramite Facebook o Twitter, invitando gli amici a partecipare.
Lasciare un commento indicando NOME, COGNOME, il SOCIAL NETWORK usato e il LINK di dove è stato condiviso il post! In bocca al lupo a tutti!
I M P O R T A N T E ! ! !
Bisogna effettuare tutti i passaggi per partecipare, in mancanza di uno di questi è prevista l'esclusione. La vincitrice sarà messa in contatto con "Icaro… le gioie" per la scelta del premio.