Shoes and Bags by Margiela 4 H&M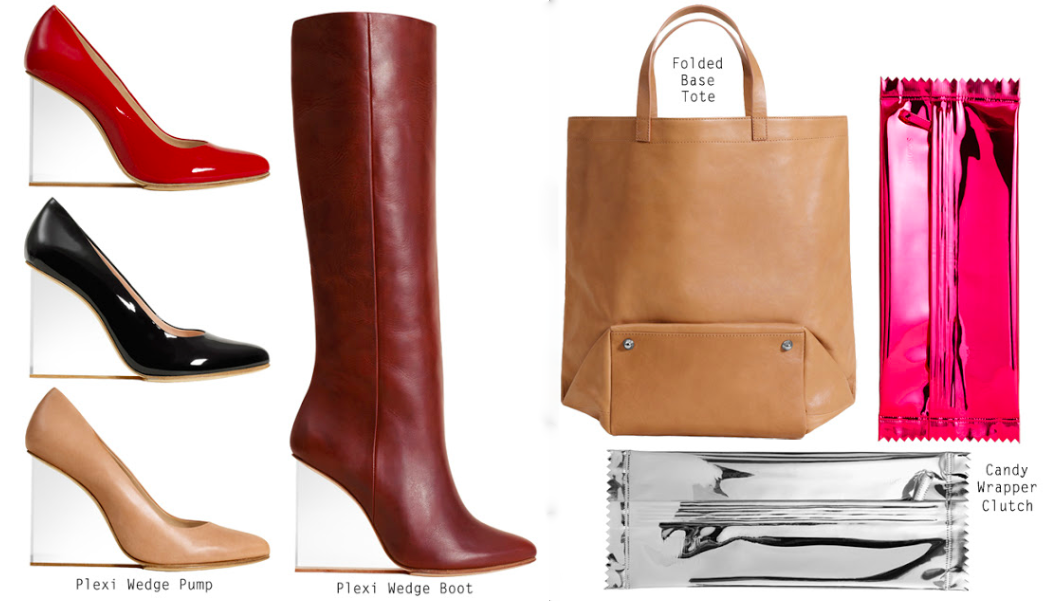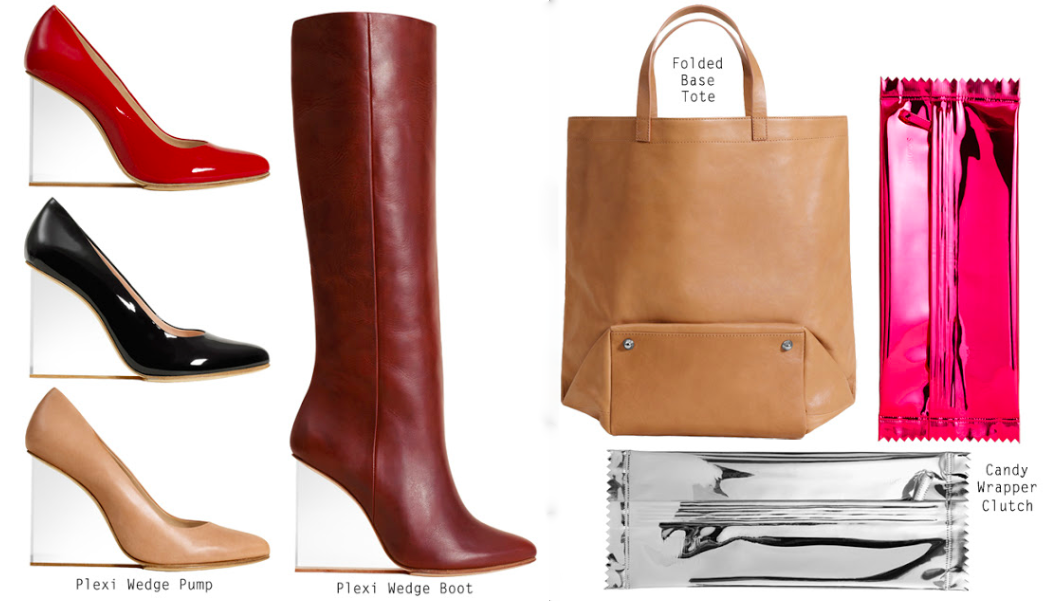 Curiosity is an adjective that is mine since childhood. I've always been curious, still today. Nobody ever after saying phrases like "after I have something to tell you" or "I need to speak later" was able to do "after"! If you really want to say something, but after… don't tell me it before. Otherwise it isn't done your will! 😀 All this to introduce the collection of Martin Margiela for H&M, to show you the section of accessories (bags and shoes) and announce as I am curious, in fact, to be able to see with the eye and touch with hand! I was impressed by heeled plexi shoes (199 €) and also the shopping bag (€ 149). Prices in general are medium-high. However you find them all HERE!
La curiosità è un aggettivo che mi appartiene fin da bambina. Sono sempre stata curiosa, tutt'oggi lo sono. Mai nessuno dopo aver pronunciato frasi come "dopo devo dirti una cosa" o "dopo devo parlarti" è riuscito davvero a farlo "dopo"! Se davvero volete dirmi qualcosa, ma dopo… allora non preannunciatemelo. Altrimenti non sarà fatta la vostra volontà! 😀 Tutto questo per introdurvi alla collezione di Martin Margiela per H&M, per mostrarvi la sezione di accessori (borse e scarpe) e per annunciarvi quanto sono curiosa, appunto, di poterla vedere con occhio e toccare con mano! M'intrigano molto le scarpe col tacco in plexi (199€) ed anche la shopping bag (149€). I prezzi, in generale, sono medio-alti. Comunque li trovate tutti QUI!