Sun, Sea and Glamorous Details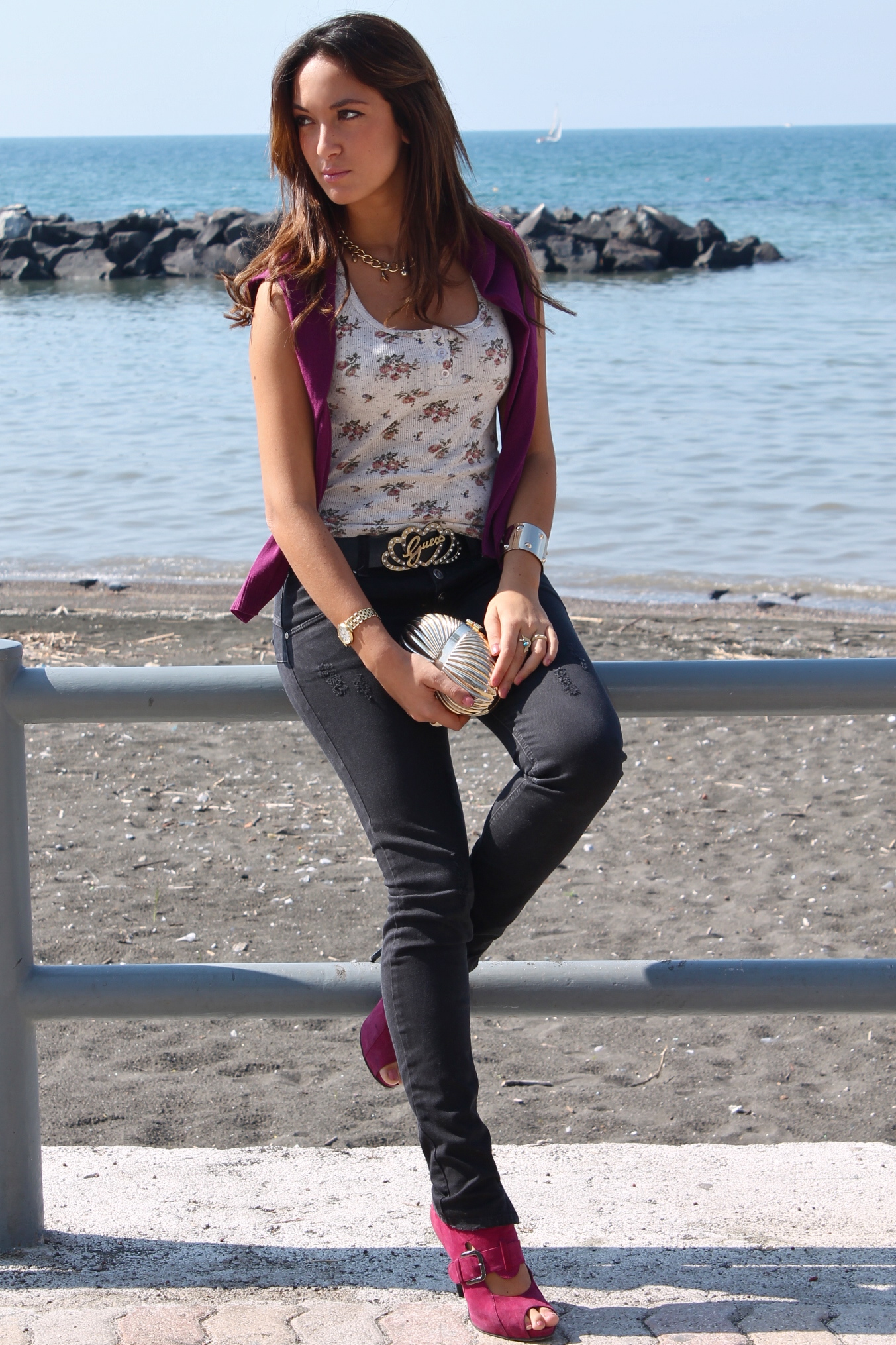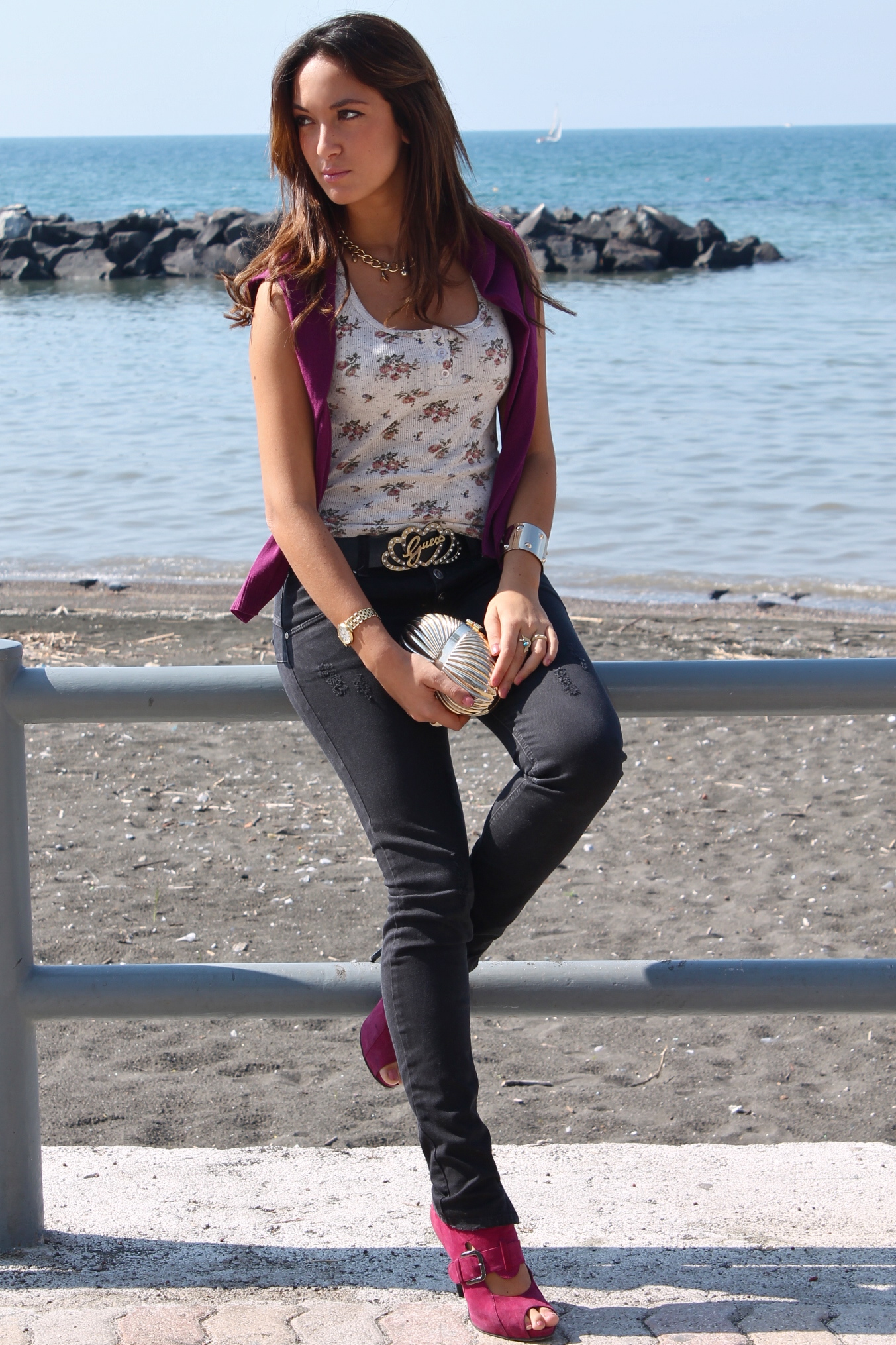 Until some days ago, here in Naples there was still time of summer… no socks, sweaters or windproof jackets. I say "until some days ago", because now the autumn has arrived, bringing with it much rain. I wore this outfit for a morning aperitif. I had fun to mix different styles: romantic/elegant (top and clutch) and glam/rock (pants, shoes and various studs). I loved it! 🙂 Anyway, I wanted to thank you who follow me every day, giving me the opportunity to grow and improve more and more! Just this morning, on the faceboook page, we have exceeded the threshold of the 600 and II haven't words! As promised, next week I will start a really Glamour giveaway ! Don't lose it… Kiss and again thank so much!
Fino a qualche giorno fa, qui a Napoli si sentiva ancora profumo d'estate… niente collant, maglioni o giacche anti vento. Dico "fino a qualche giorno fa" perché oramai l'autunno è arrivato anche qui, portando con se tanta triste pioggia. Questo outfit l'ho indossato per un'aperitivo mattutino. Mi sono divertita a mixare diversi stili: romantico/elegante (top e clutch) e glamour/rock (pantaloni, scarpe e borchie varie). Il risultato mi è piaciuto davvero tanto! 🙂 Comunque volevo ringraziare voi che mi seguite ogni giorno, dandomi la possibilità di crescere e migliorare sempre più! Proprio stamattina, sulla pagina facebook, abbiamo oltrepassato la soglia dei 600 ed io sono senza parole! Come promesso la settimana prossima farò partire un giveaway veramente Glamour! Non lasciatevelo scappare… Un bacio, ed ancora grazie di cuore!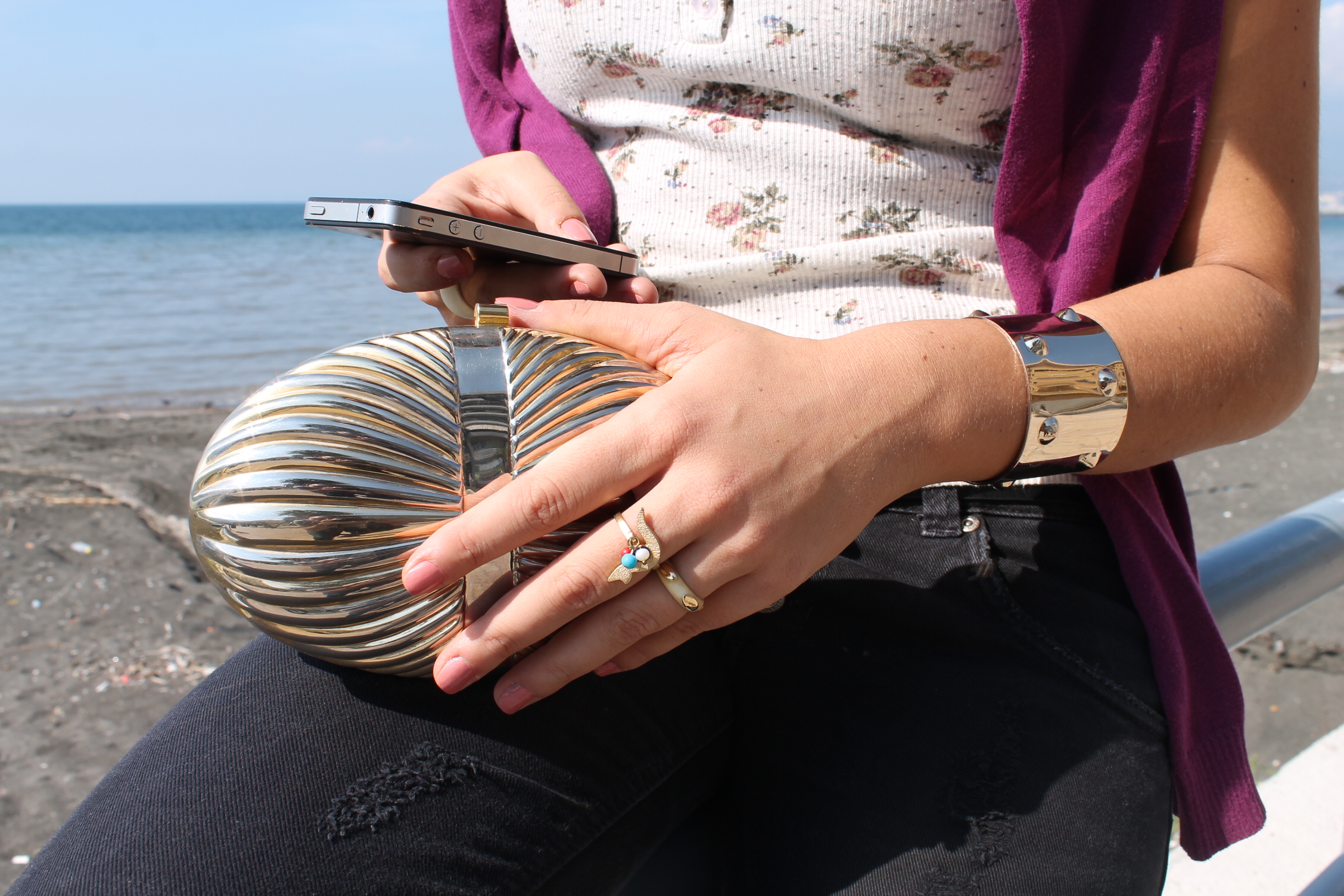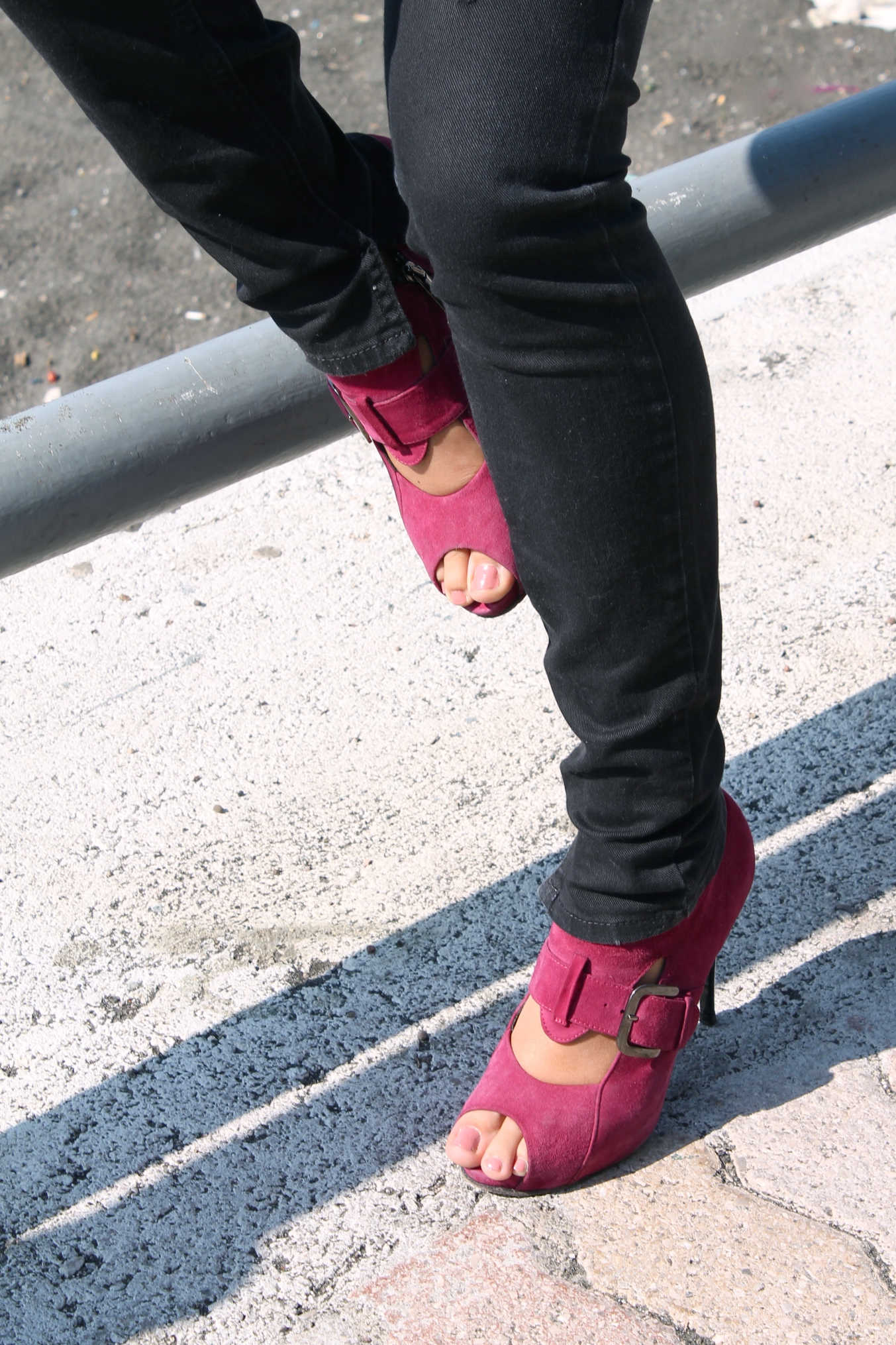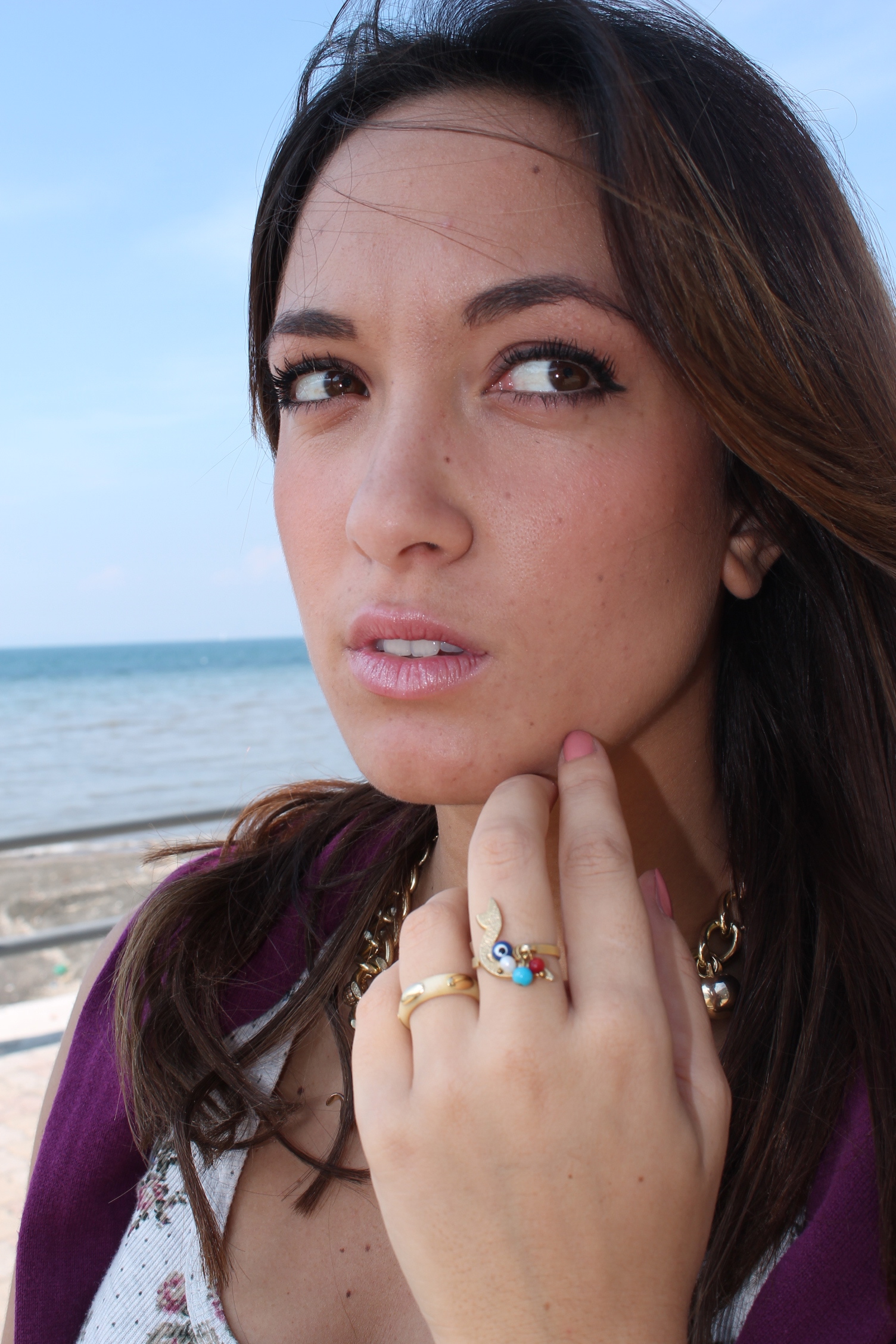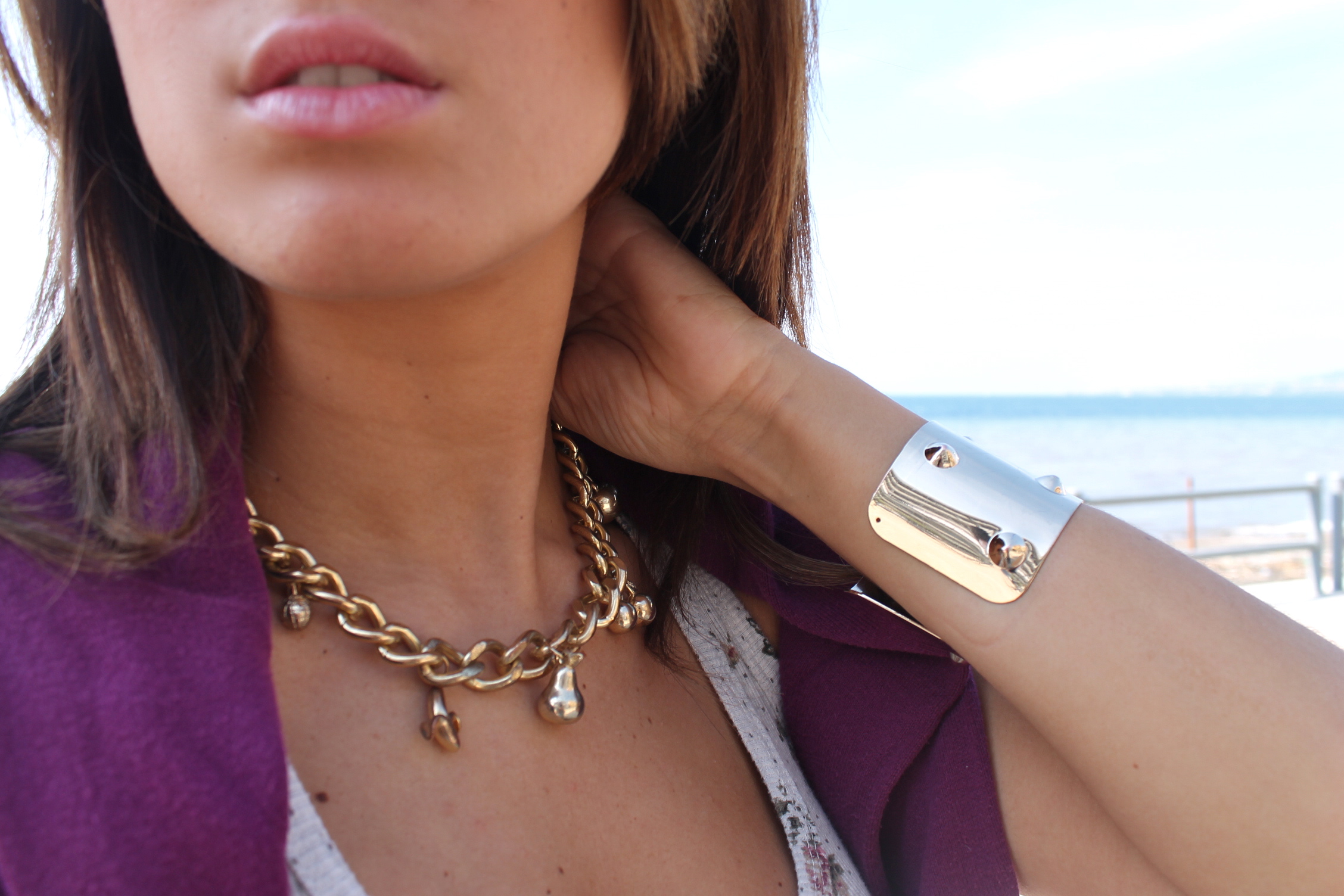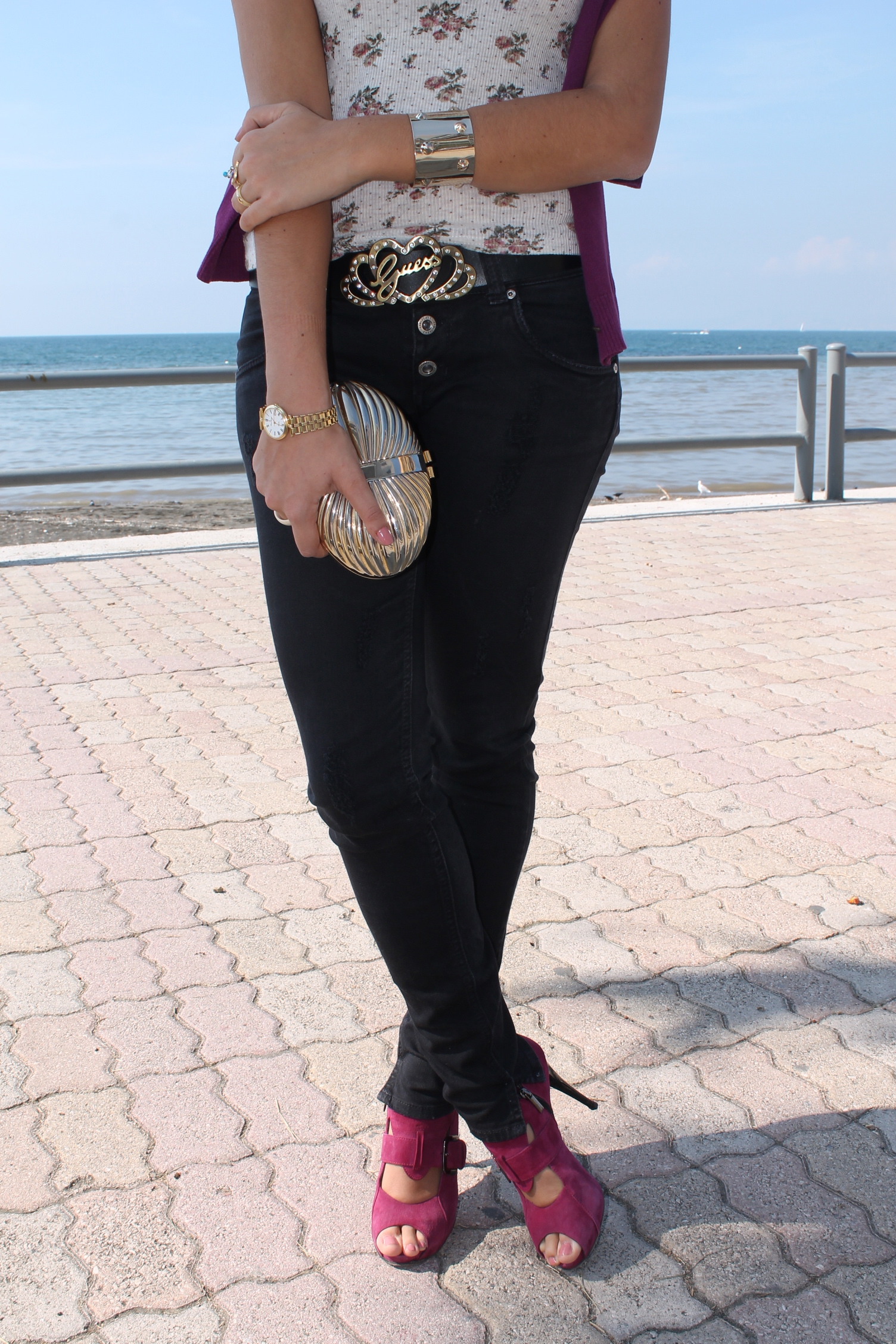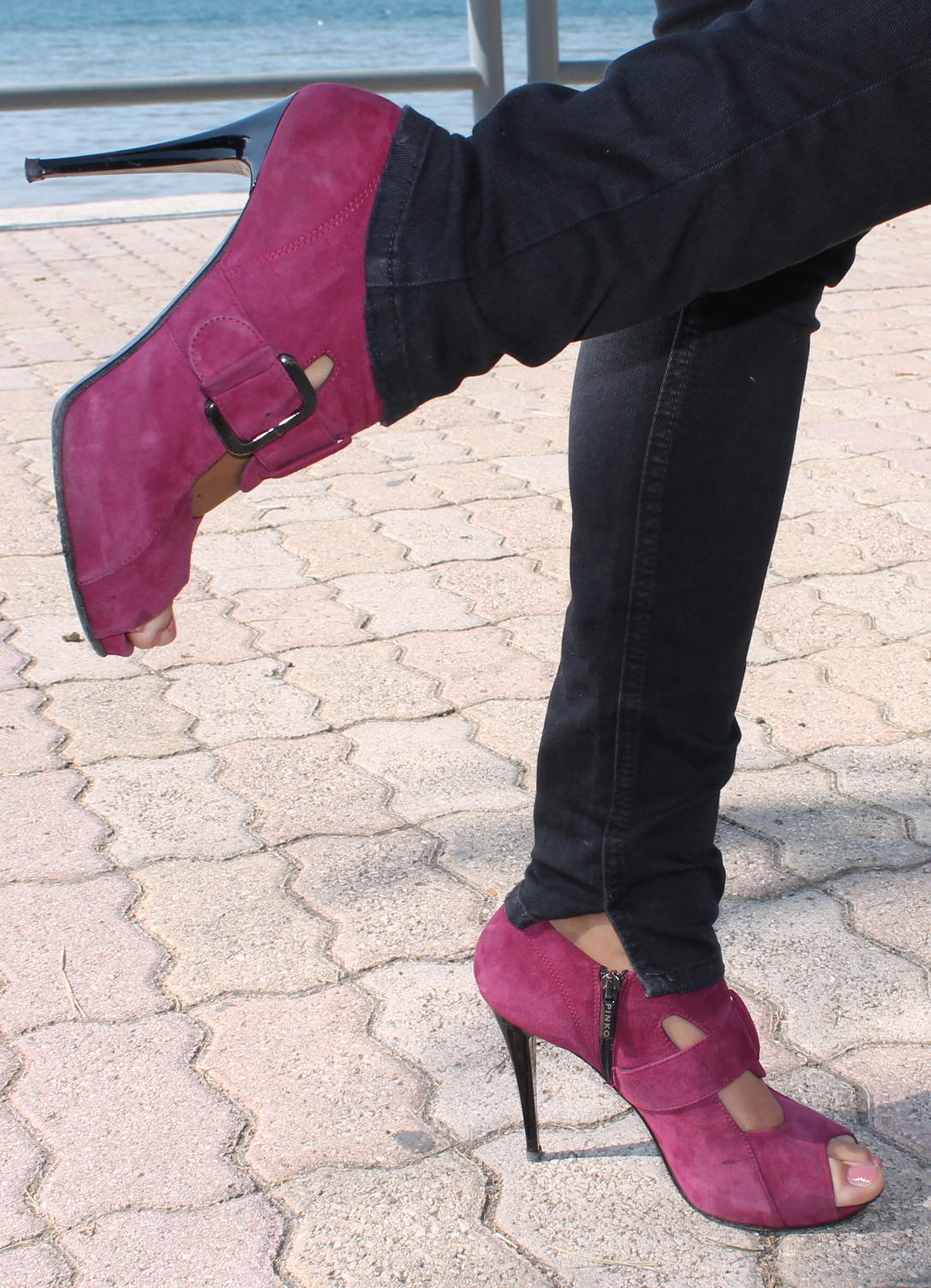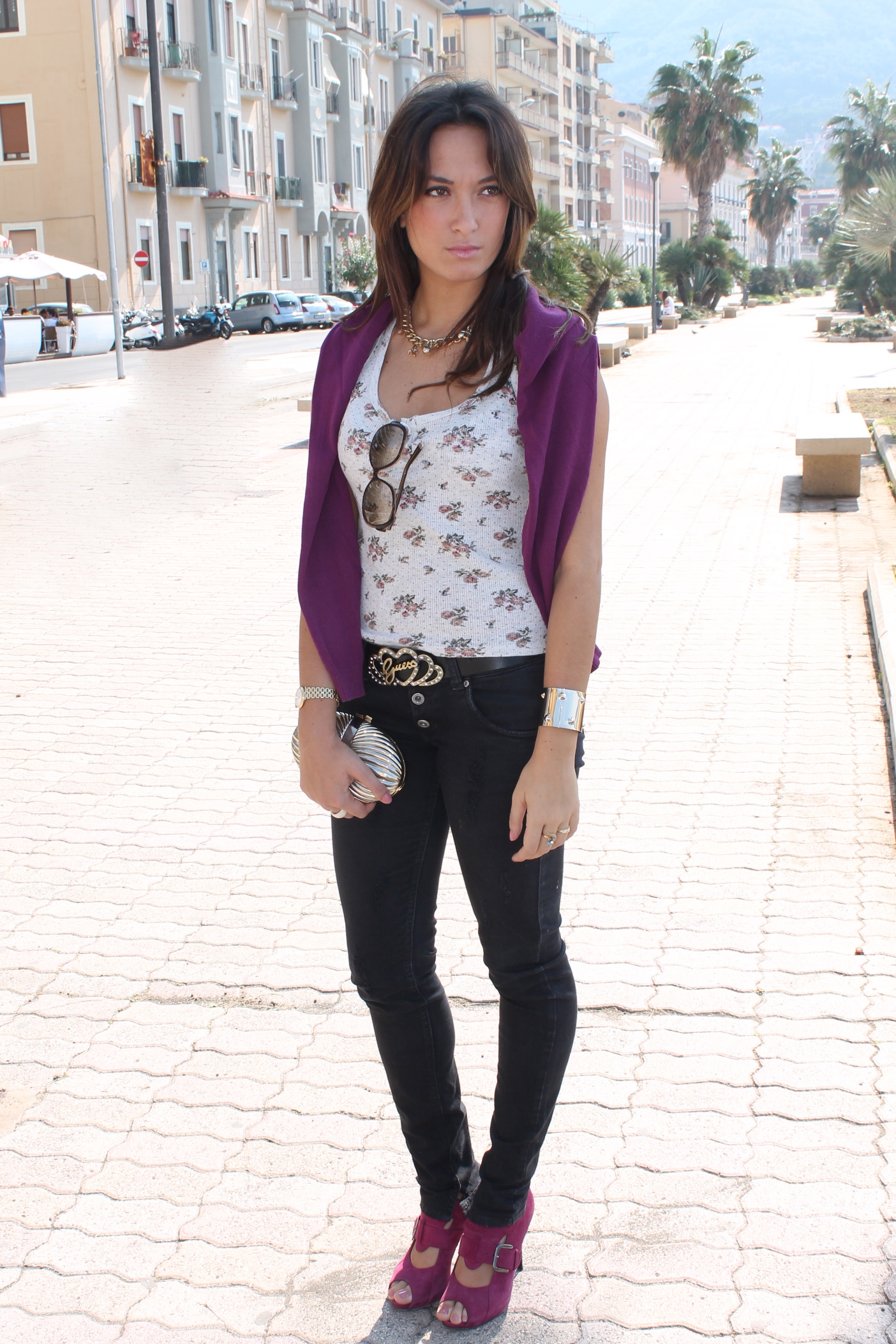 Photo credit: Eugenio De Riso
I'm wearing: Vintage clutch, Liu Jo pants, No Brand top, Guess belt, H&M necklace and bracelet, Dsquared sunglasses and Pinko shoes.