Gold, Pink and Skinny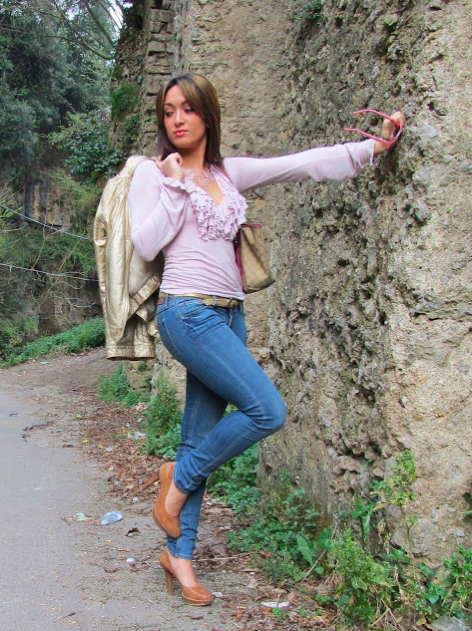 Despite the commitments today, I found a little time to take some pictures of my outfits. I must thank my friend Claudia for these photos and also for the idea of the place. Do you like? We made a leisurely stroll through nature. Now I run the tests that I sing, then tonight I wait for the graduation party of my "Sis" Mariateresa! I'm late, as always! A hug! See you tomorrow!
Nonostante i mille impegni di oggi ho trovato un pò di tempo per scattare qualche foto del mio outfit. Devo ringraziare la mia amica Claudia per queste foto ed anche per l'idea del luogo. Vi piacciono? Ci siamo fatte una piacevole passeggiata tra la natura. Ora scappo che ho le prove di canto, poi stasera mi aspetta la festa di laurea della mia "Sis" Mariateresa!! Sono già in ritardo, come sempre! Un abbraccio! A domani!!!