All Cruciani's Collections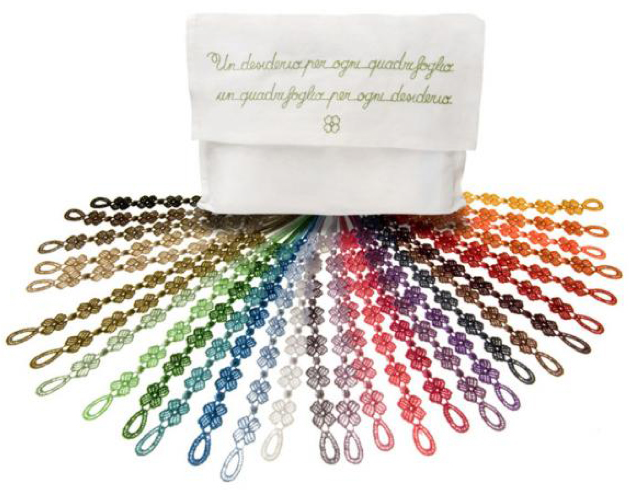 Doing a web search I discovered the existence of other products Cruciani! I knew all the various collections of bracelets. but one of the necklaces I didn't know! How are cute? =) Anyway I am attaching pictures of all collections of this brand! 😉 What do you prefer?
Facendo una ricerca sul web ho scoperto l'esistenza di altri prodotti Cruciani! In realtà conoscevo già tutti i bracciali delle varie collezioni, ma delle collane NO! Non le avevo ancora viste nemmeno nei negozi rivenditori qui in zona! Quanto sono carine?? =) Comunque vi allego le immagini di tutte le collezioni di questo brand! 😉 Quali preferite?
Necklace/Collana
Butterflies Bracelet / Bracciale Farfalle
"Ponte Milvio" Bracelet / Bracciale
Love Bracelet / Bracciale Amore
Luck Bracelet / Bracciale Fortuna
Love and Luck Bracelet / Bracciale Amore e Fortuna
Dragon Bracelet / Bracciale Drago