Tutorial: Cowash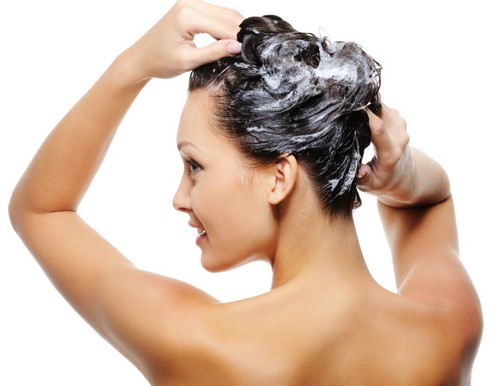 Ciao ragazze, oggi voglio parlarvi di un particolare trattamento per capelli (in giro già da un po, quindi collaudato!) chiamato cowash. Qualcuna di voi ne ha sicuramente sentito parlare e magari lo avete già provato, a me è stato suggerito dalla mia amica Emanuela (appassionata di beauty e make-up) e ieri sera l'ho sperimentato su me stessa! Come risultato devo dire niente male! I capelli sono voluminosi e morbidi, inoltre li sento come "sgrassati", quindi credo che sia utile e fattibile un pò a tutte le varie tipologie di capelli. Bene, ma ora vediamo come si fa! Gli ingredienti che servono sono: zucchero bianco, zucchero di canna e balsamo senza siliconi (leggendo sui forum, quello molto consigliato è lo Splend'Or…magari al cocco se vi piace la profumazione).

1. Per prima cosa prendete una ciotolina e versateci 3 cucchiai di zucchero bianco e uno di zucchero di canna, dopodichè aggiungete 4/5 cucchiai di balsamo e mischiate il tutto. 
2. Una volta ottenuto un prodotto omogeneo, inumidire i capelli ed iniziare a massaggiare a poco a poco il prodotto partendo dalla cute per poi arrivare alle punte. Massaggiate per qualche minuto e lasciatelo il posa per 15 minuti. 
3. Passati questi minuti risciacquate abbondantemente solo con acqua (non fate lo shampoo!). 
4. Ora asciugate i vostri capelli e godetevi il risultato!
Hello girls, today I want to tell you about a particular treatment for hair called cowash. Some of you have surely heard, and maybe you've already tested, it was suggested to me by my friend Emanuela (lover of beauty and make-up) and last evening I experimented on myself! As a result I have to say anything bad! The hair is soft and bulky, they also feel like "defatted", so I think that it is useful to all the different types of hair. Well, but now we see how! The ingredients that are used are: white sugar, brown sugar and conditioner without silicones.
1. First take a bowl and pour 3 tablespoons white sugar and a tablespoon of brown sugar, then add 4/5 tablespoons of conditioner and mix it all.
2. After obtaining a homogeneous product, dampen the hair and begin to massage the product gradually starting from the skin and then arrive at the tips. Massage for a few minutes and leave on for 15 minutes.
3. After these minutes then rinse thoroughly with water only (do not shampoo!).
4. Now dry your hair and enjoy the result!
 Buon Cowash a tutte!