Outfit for Giorgia & Johns Party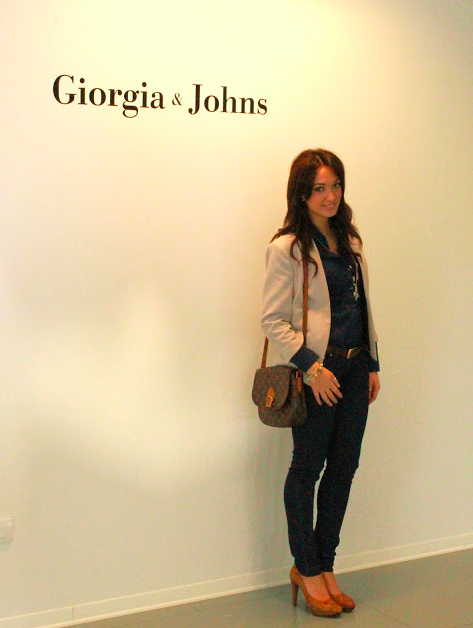 Friday April 20, today, I was a guest by Giorgia & Johns to the final of Write Wear, an event organized in collaboration by the writer/blogger Patrizia Finucci Gallo. Undecided what to wear I opted for a elegant–casual outfit: dark blue denim, blue shirt and cream blazer to create some contrast. Louis Vuitton bag and belt, pitonate shoes and gold accessories! What do you think? =) I can't wait to tell you the day today andthenews!But nowI runto the gym… Zumba is waiting for me! Thenthe weekend starts tonight! Finally!Kisses! See you tomorrow!
Venerdi 20 Aprile, oggi, sono stata ospite da Giorgia&Johns; per la finale di Write Wear, evento organizzato dall'azienda in collaborazione della scrittrice/blogger Patrizia Finucci Gallo. Nell'indecisione di cosa indossare ho optato per un elegante-casual: denim blu scuro, camicia blu e blazer panna per creare un pò di contrasto. Borsa e cintura di Louis Vuitton, scarpe pitonate e accessori in oro! Che ne dite? =)Non vedo l'ora di raccontarvi della gironata di oggi e delle novità! Ma adesso scappo in palestra… la lezione di Zumba mi aspetta! Poi stasera inizia il weekend!! Finalmenteeeee! Baci! A domani!!!
BELT AND BAG
LOUIS VUITTON
NECKLACE & BRACELET
BIJOUX BRIGITTE